Footlight Players, the 87-year-old community theater company located on Queen Street, is turning its building into multi-discipline performing arts center.
The former cotton warehouse features a 250-seat theater up front, a set shop, costume shop, rehearsal space and offices.
Executive Director Brian Porter announced in March his intention to oversee an artistic expansion in the space, while ensuring that the resident theater company can continue to thrive there.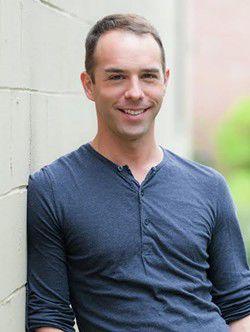 To achieve its goals, Footlight Players' board of directors decided to change the name of the building to the Queen Street Playhouse and to host other artists and organizations.
Eddie White of Awendaw Green is launching the Queen Street Harmony Series, bringing musicians to the downtown venue on Tuesdays and Thursdays. Mike Farris and The Fortunate Few will take the stage on Aug. 28. Forty Mile Detour, Wild Ponies and Doug Jones Everybody, Doug Jones will perform Sept. 27.
The Queen Street Comedy Series, hosted by Bill Davis, will present headliners and up-and-comers on the first Friday of each month. Jeremy McClellan will be at the mic on Sept. 7; Dusty Slay will perform on Oct. 12.
Marcus Amaker, poet laureate of Charleston, will host Unspoken Word Poetry Nights on Sept. 24 and Oct. 29.
The Charleston Arts Festival will present the music-and-movement show "Poe: A Play in the Dark" and a music-and-video presentation "Myth of an Atom" on Oct. 5 and 6.
The Queen Street Playhouse will welcome Playwrights in Residence Thomas and Judy Heath, creators of "Perfectly Normel People." The Heaths will produce a staged reading of their fifth play, a musical comedy, on Sept. 29.
In partnership with What If? Productions, the Queen Street Playhouse will host a Karaoke Smackdown competition on Sept. 8.
The expansion of programming by Footlight Players provides comedians, musicians, dancers and others with a smaller venue option which has been missing in the Charleston area. And, it generates new income for the theater company.
The Footlight Players is not the only theater company to share its space. Village Repertory Co., housed at the Woolfe Street Playhouse, also rents its facility. Spoleto Festival USA uses the venue each spring. The new Cannon Street Arts Center, which will host resident company Pure Theatre, also will be available for use by other groups.