A year after the Emmy award-winning PBS show "This Old House" chronicled the renovations of their historic houses, two Charleston families are settling into their new abodes, where they are both homeowners and stewards of history.
In the Elliottborough neighborhood, where rents and housing prices are rising for 1870s houses, an African-American woman sought to restore the Bogard Street home where her late grandmother once lived.
And about a mile south of Bogard, in the Ansonborough neighborhood, a married couple was renovating a three-story 1840s "Charleston single" home, with a double piazza facing west.
As many know, renovating an old home is a stressful prospect. Doing it for a television show doesn't make it any easier. A year after "This Old House," both sets of homeowners talked about their adventures.
Hasell Street: 'A lot of puzzles'
A self-described "This Old House junky," Dr. Scott Edwards knew the popular PBS program had never been to Charleston. So he was surprised when he got a response from the show after he emailed pictures of his Hasell Street home. The show's runners ended up visiting Charleston and touring half a dozen houses, he said, before deciding on his.
"It was perfect," Edwards said. "It was in horrible condition, but it was in a nice area."
And it was truly a historic old home, one of eight identical "spec" houses built in 1838, shortly after a fire cut a broad swath through the neighborhood. Edwards and his wife, Kathleen Edwards, wanted to move from Mount Pleasant into the new downtown home, once renovations were done.
The first floor would transform into a formal living room, a state-of-the-art kitchen and a formal dining room. A master bedroom and bathroom suite and a second less formal living room would be on the second floor. And the top floor — the smallest of the three — would belong to the couple's 16-year-old son.
The project also included landscaping, renovation of wood floors, plaster and medallions, connecting the kitchen house to the main house and the addition of a living room and dining room.
Stewards of historic homes must be patient and creative, the couple said.
There was no room to build a garage on the property, so many walls incorporate some sort of storage. Their builder convinced them to expose the house's original brown brick, which would contrast with more modern furnishings and art.
The brick came with challenges: The old mortar sheds creme-colored dust. Where drywall once concealed electrical wiring and plumbing, the exposed brick required the construction of hollow wooden beams and decorative ship lap.
"You have a lot of puzzles," Kathleen Edwards said.
Renovating a historic home is not for the faint of heart, and neither is being on television, she added, but the "This Old House" crew made it fun and easy.
A few surprises stuck out: In the thick of summer, the couple was asked to wear sweaters because the episode would air in the fall.
They also had to walk backward into rooms, because that looks better on camera. The "This Old House" crew was laid back and positive throughout, which made it fun and easy, Edwards said.
The couple went over their intended budget, but for good reason, they said. One benefit of being on "This Old House" is access to discounts on high-quality products they otherwise could not afford. These discounts come from the show's sponsors, Scott Edwards said.
One of the upgrades for offer was going with a full set of German SieMatic cabinetry in the kitchen.
"We weren't planning on this type of kitchen, but it was a great deal. Too good to turn down," he said.
To quote an analogy used by the couple's builder, Edwards said the financial aspect was a bit like walking into a Cadillac dealership intent on buying a new Cadillac, but opting instead for a good deal on a Maserati.
Bogard Street: 'More than a house'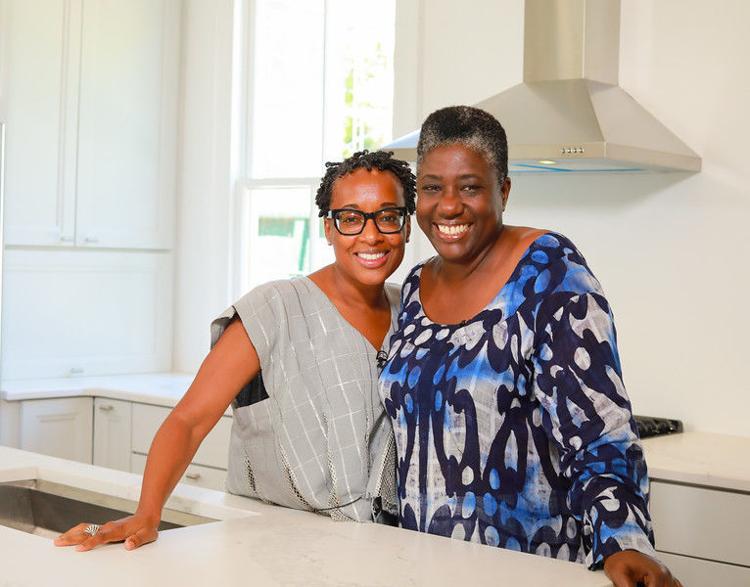 About a mile north of Hasell Street, "This Old House" featured the restoration of a smaller home with a deeply personal story.
The 1890s Victorian single house was purchased by Judith Aidoo-Saltus' father, Dr. Jude Aidoo, for her mother, Nora, who grew up on Fishburne Street. Nora's parents, Frank and Ollie Newell, later moved in. Aidoo-Saltus, a Washington, D.C., native, spent her summers here as a child.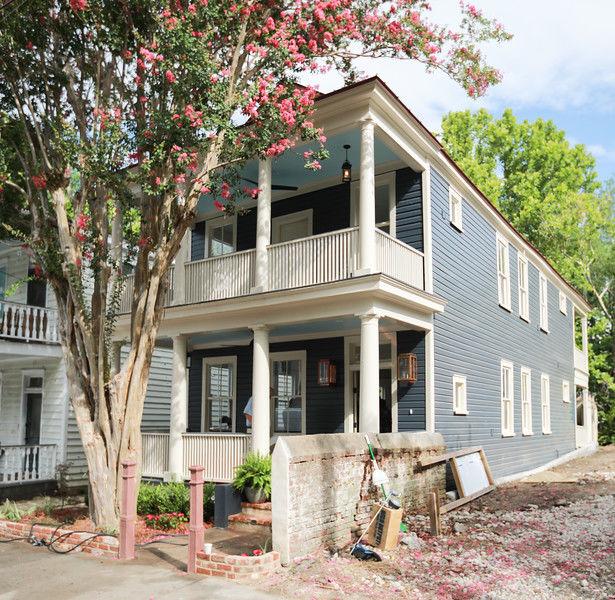 After her Frank died, Ollie left Charleston to live with Nora in Maryland. 
For 11 years, the house sat dormant. Aidoo-Saltus, and her wife, Julia Aidoo-Saltus, had split their time between Bermuda, the Maryland suburbs of Washington and Ghana. But they were passionate about renovating the home and having a permanent residence in Charleston. 
During her restoration, she encountered skilled workers who charged $80 an hour to repair antique doorknobs. She had to spend $4,000 on hand-milled wood for one side of her porch. 
While she could afford the restoration, she knows that her grandparents, and many of the neighborhood's longtime African-American residents, would not have been able to. The irony is not lost on her.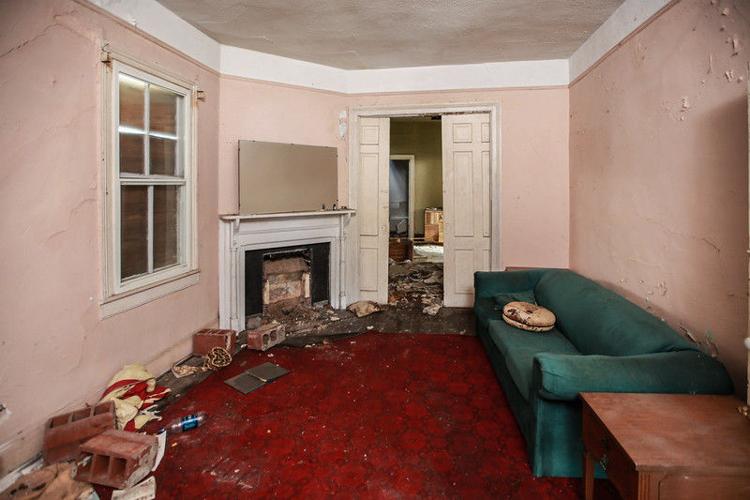 "In a strange way, the strength of Charleston, which is its beauty and commitment to preservation, means that the average human being or average family from the neighborhood where my great-grandpa lived couldn't afford to refurbish their home," she said.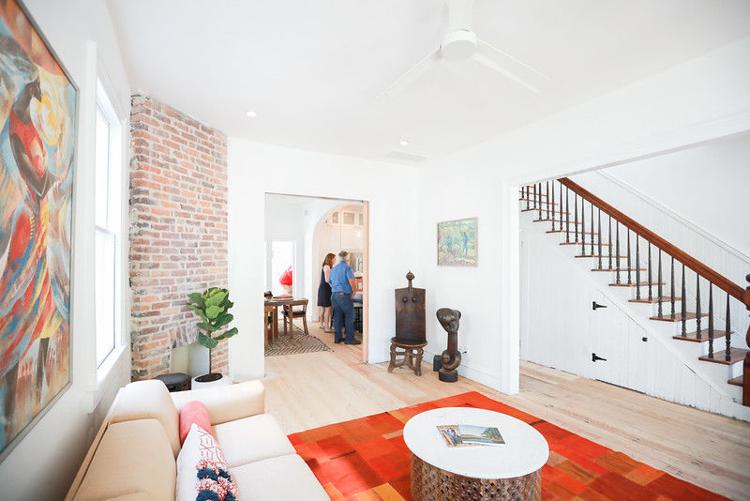 Aidoo-Saltus and her wife will move into the house this week. They hope to convert part of it into a bed-and-breakfast that will draw on influences from Charleston, Ghana and Bermuda, Julia's native country. 
"This house is more than a house," she said. "It is a community house for people who are interested in African culture."