A lot of people think Charleston is getting too many new big buildings that don't fit, from the new Sergeant Jasper project rising west of Colonial Lake to the multitude of high rises going up along Meeting and King streets.
But those who worry also should take heart that the city has seen some excellent, if eclectic, smaller scale work, often tucked away along small streets and alleys, new works that more closely reflect the city's historic, human scale.
These are the buildings celebrated in the new book, "Charleston Fancy: Little Houses & Big Dreams in the Historic City."
Witold Rybczynski, an author, architect and emeritus professor of urbanism at the University of Pennsylvania, not only praises these unique buildings but also tells the story of their creation. It's a complicated tale that weaves together the history of Charleston along with the lives of developers, builders and designers, primarily George Holt, Jerry Moran, Vince Graham, Reid Burgess and Andrew Gould.
Gould, who studied under Rybczynski at Penn, recently had a unique, if somewhat jarring, experience in finding out that Rybczynski's book had gone on sale several weeks earlier than he had been told it would.
"I came out of my house (on Catfiddle Street, one area prominently spotlighted in the book) in the beginning of May, and there were tourists standing in my backyard," Gould says. "They looked like tourists in a New Yorker cartoon: They had big floppy hats."
"They were taking pictures through the windows of my house. They said, 'Are you Andrew? We're from Princeton. We just read the book, and we thought we'd drive down to South Carolina and see for ourselves.'"
Rybczynski notes that historically speaking, many of Charleston's oldest and most beloved homes were designed by self-taught amateurs who worked hard and often had a gift. In "Charleston Fancy," he outlines how that tradition has been revived during the past two decades.
"My protagonists' quirky approach to architecture and urbanism exhibits a kind of amateur mastery that runs against our cultural obsession with globe-trotting architect-for-hire expertise," he writes in the introduction. "Call it locatecture."
His story begins with Holt, who developed a love of Byzantine architecture while living in Turkey as a child. His family relocated to Charleston, where he went to college and eventually went into building, forming a partnership with a longtime friend and Moran, an Air Force pilot.
After developing skills renovating older buildings, the team created some playfully creative houses on Tully Alley and Charles Street, a once-blighted area off St. Philip Street. Those houses include one with a Moorish design and a corbled gable roof and Holt's own, which he describes as 10th-century Byzantine. "Charleston Fancy" begins with the story of the house burning a few years ago.
The author notes French architect Auguste Perret once said, "Architecture is what makes beautiful ruins," and Rybczynski then recalls an email from Holt at the time: "It probably sounds strange, but when emotions are set aside, I find the remains of the principal rooms to be rather attractive."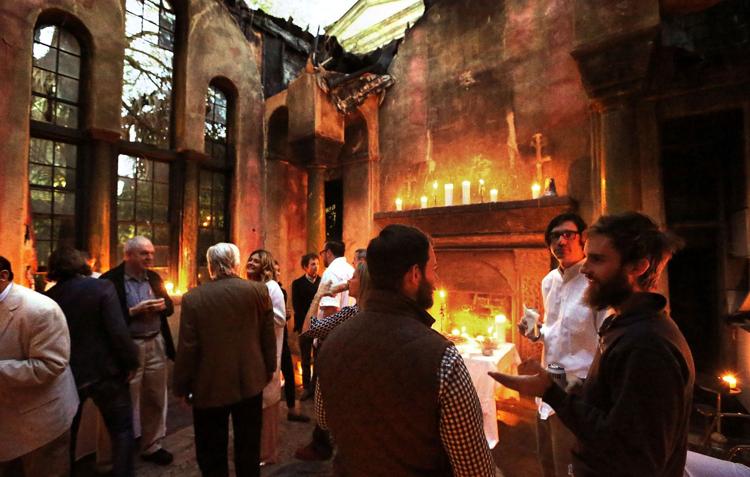 Some are bound to wonder whether these eclectic designs really fit into Charleston, whose architectural DNA can be traced much more to London than Instanbul.
But Rybczynski has an answer:
"A Byzantine atrium, a Roman terrace and an Italian cortile are not obviously Charlestonian. Yet their connection to the city's past may be more genuine than the 'traditional' styles of the big commercial developments.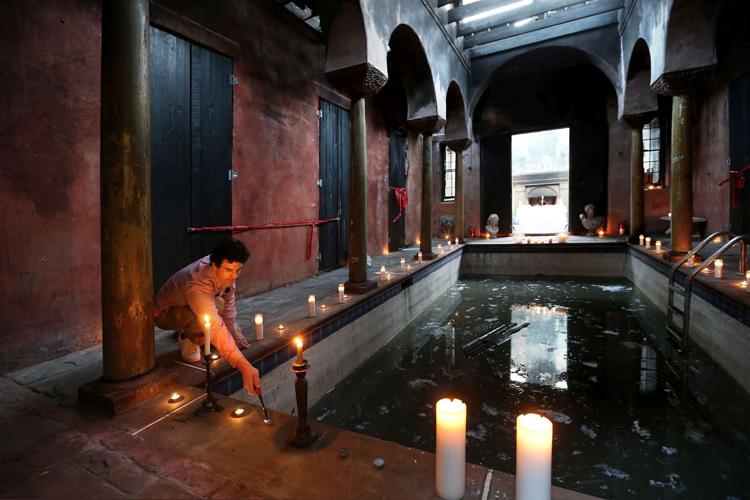 "From its beginnings, Charleston has attracted offbeat individuals, and if it really has architectural DNA, it is a quirky mixture of the conventional and the eccentric, of Georgian reticence and Italianate excess, of Palladian windows and Oriental arches. Charleston's peculiar character is above all a matter of scale. Historically, the peninsula grew in small increments — one house at a time — and the patchwork-quilt result is a major part of its appeal."
From there, the story bounces around to a Holt-designed Palladian villa in a 20th-century North Charleston neighborhood, to the neotraditional developments Graham plotted out in Beaufort and then in Mount Pleasant's new I'On neighborhood. It flicks at "Mugdock Castle," an unusual remake and expansion of a Sullivan's Island church.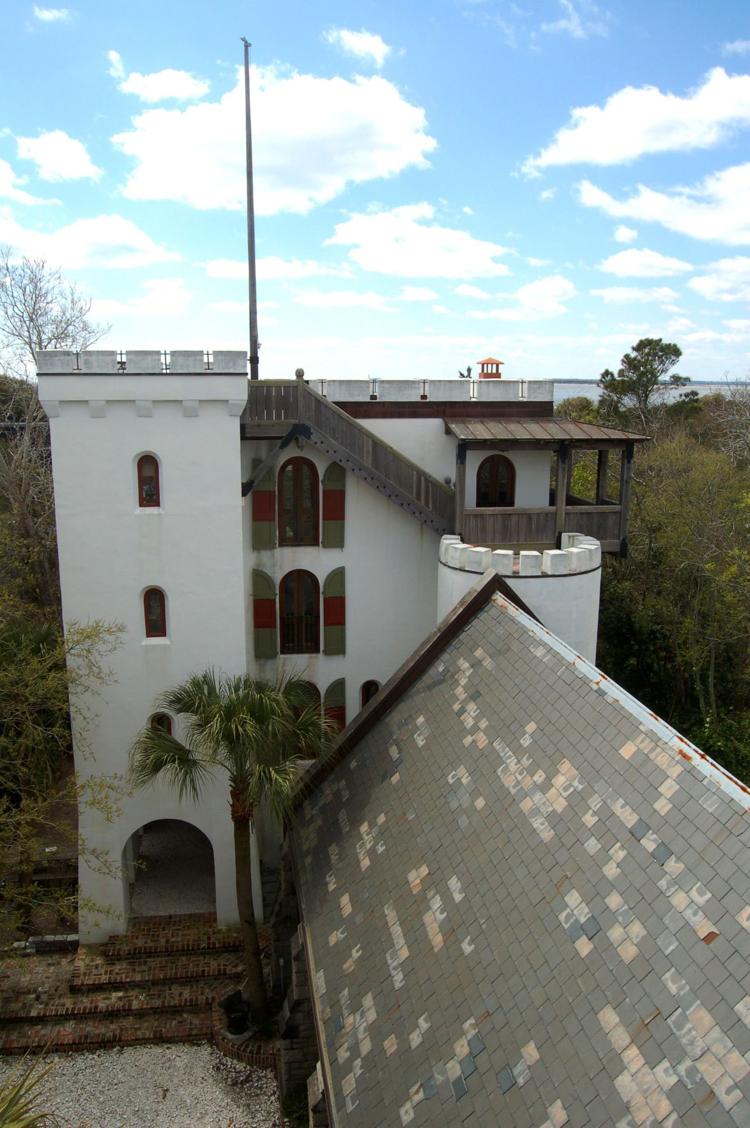 The creation of the Holy Ascension Church in I'On brings most of the crew together, as Graham tapped Holt to design a church, and Holt in turn partnered with Rybczynski's student, Gould.
"I'm a convert to Russian Orthodoxy, and I've made it my particular niche and vocation to design Orthodox churches," Gould says. "Both George and I share a great appreciation for the beauty and spatial complexity of Byzantine architecture, but I don't think either of us would make a claim that it ought to be a mainstream style for Charleston houses."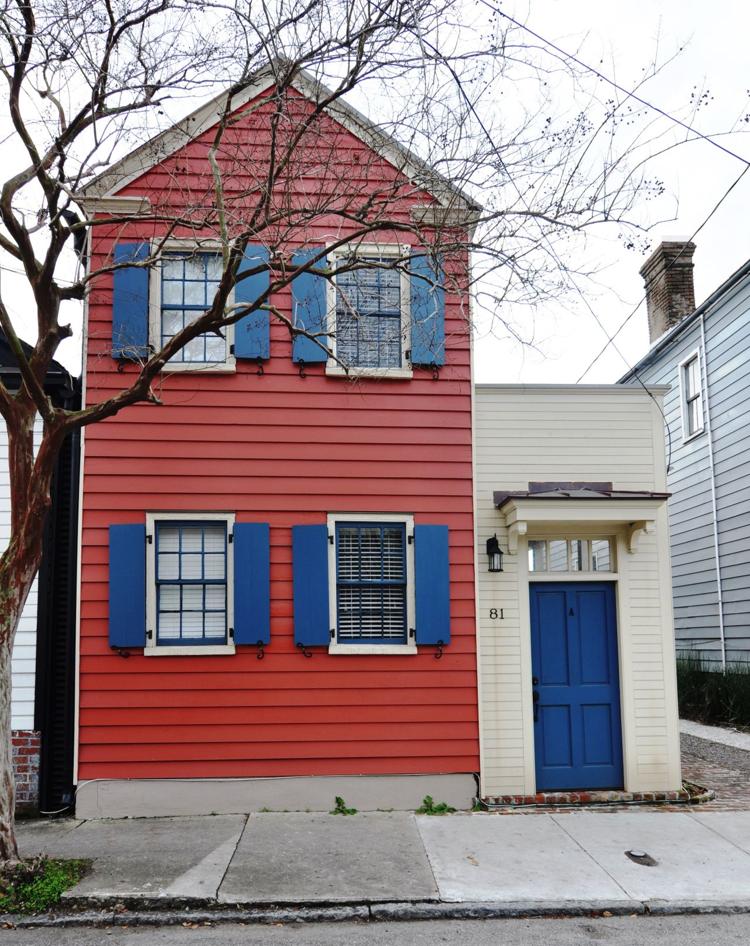 Toward the end, Rybczynski takes a step back and compares the book's works to other buildings in Charleston during one of its great boom times.
He notes WestEdge, a dozen new buildings going up along Lockwood Boulevard south of Fishburne Street, is the largest real estate development ever undertaken downtown.
"The block-size multistory buildings and wide streets were in sharp contrast to the diverse and intimate urban fabric of old Charleston," he writes. "It was like comparing an allotment garden to an industrial farm." 
Rybczynski concludes it doesn't have to be be this way, that density and a smaller scale can coexist.
"Decades hence, very few will remember Jerry, George, Andrew, Vince and Reid," he writes. "But a Charleston guidebook of the year 2100, in addition to mentioning the venerable Joseph Manigault House and Rainbow Row, might draw the visitor's attention to less well-known local sights: a colorful Moorish house on an obscure alleyway in Elliottborough, a tiny Palladian villa hidden in a back mews, a narrow Mediterranean street with an offbeat name."