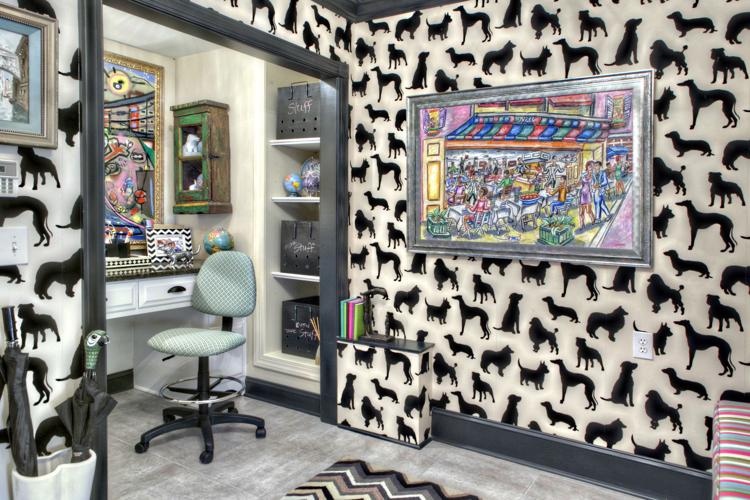 Wallpaper has had its ups and downs over the past few decades. But lately, homeowners are taking a fresh look at wallpaper as a decorating option, thanks to updated designs, expanded choices and new technologies.
"I don't have to talk people into (wallpaper) as much anymore," said interior designer Frances Kinloch Still, owner of Greenville-based Kinloch Interiors. "People are much more open to it."
At Deguise Interiors, a home furnishing and design store in Mount Pleasant, wallpaper sales have roughly doubled over the past decade, owner and interior designer Gigi Chapman said.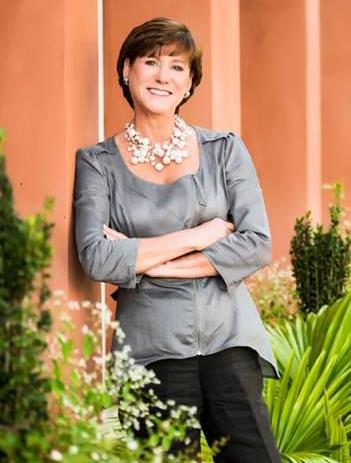 Throughout her 30-year career, Chapman has regularly used wallpaper in her design projects. But lately, she's seeing more walk-in customers visiting the store to peruse its vast library of wallpaper books. "We now do a nice consumer-based (wallpaper) business," she said.
While wallpaper never fell out of favor with designers, consumer demand for the product dropped in the late 2000s, as Americans tightened their belts during the Great Recession. At the same time, wallpaper began losing its appeal among homeowners, who associated it with dowdy rooms swathed in frou-frou floral prints.
"I think wallpaper got a bad rap for a long time," Still said.
Wallpaper started making a comeback a few years ago, thanks in part to its promotion in decorating magazines and on HGTV's home design shows and idea-sharing websites like Pinterest. In turn, consumers began to see the many ways wallpaper could spruce up a space, whether on an accent wall or even a ceiling.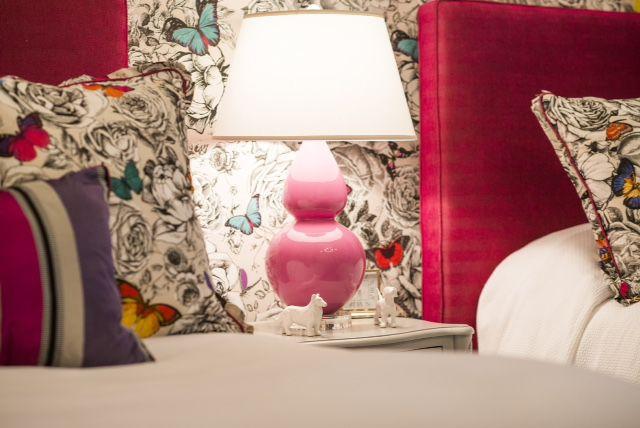 Younger homeowners, weary of bland decor, also helped make wallpaper cool again. Millennials started punching up their interiors with bold new wallpaper designs like geometrics, said Jane Jilich, principal designer at J. Jilich Design & Associates in Charleston.
"They're just kind of tired of beige and white," said Jilich, a professional member of the American Society of Interior Designers (ASID). "People want to make the room more individualized."
Why wallpaper?
While painting might be cheaper and less time-consuming to apply, wallpaper offers plenty of benefits, design experts say.
"It can instantly make an otherwise anemic space look much more interesting," said Nicole Folse Norris, ASID, of Sumter-based Nicole Norris Design Studio, Inc.
Wallpaper adds warmth, texture and dimension to a room. You can use it to energize a space without much furniture, such as a foyer; add personality to a dining room, powder room or bedroom; or make a utilitarian space like a laundry room more cheerful.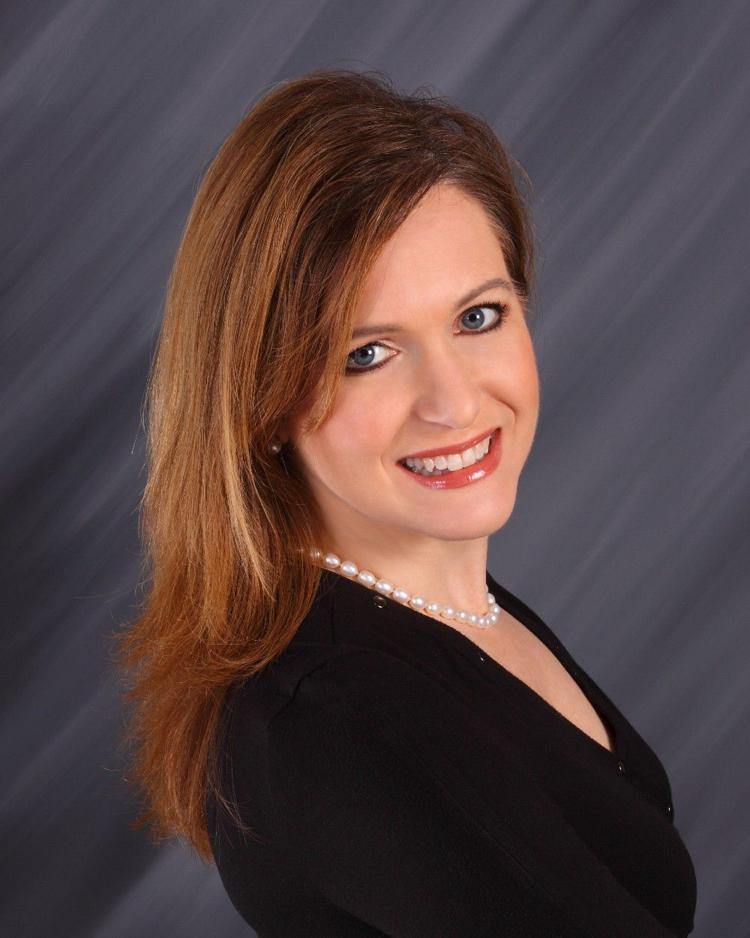 "It gives you another layer of decor," Norris said.
Wallcovering manufacturers are also offering a growing number of easy-to-clean products that are ideal for high-traffic areas or families with kids. Vinyl-coated wallpaper is one example. Once used primarily in commercial settings and hotels, it's now finding its way into people's homes. Besides being durable and washable, many vinyl wallcoverings also resist water stains, making it a great choice for humid places like bathrooms.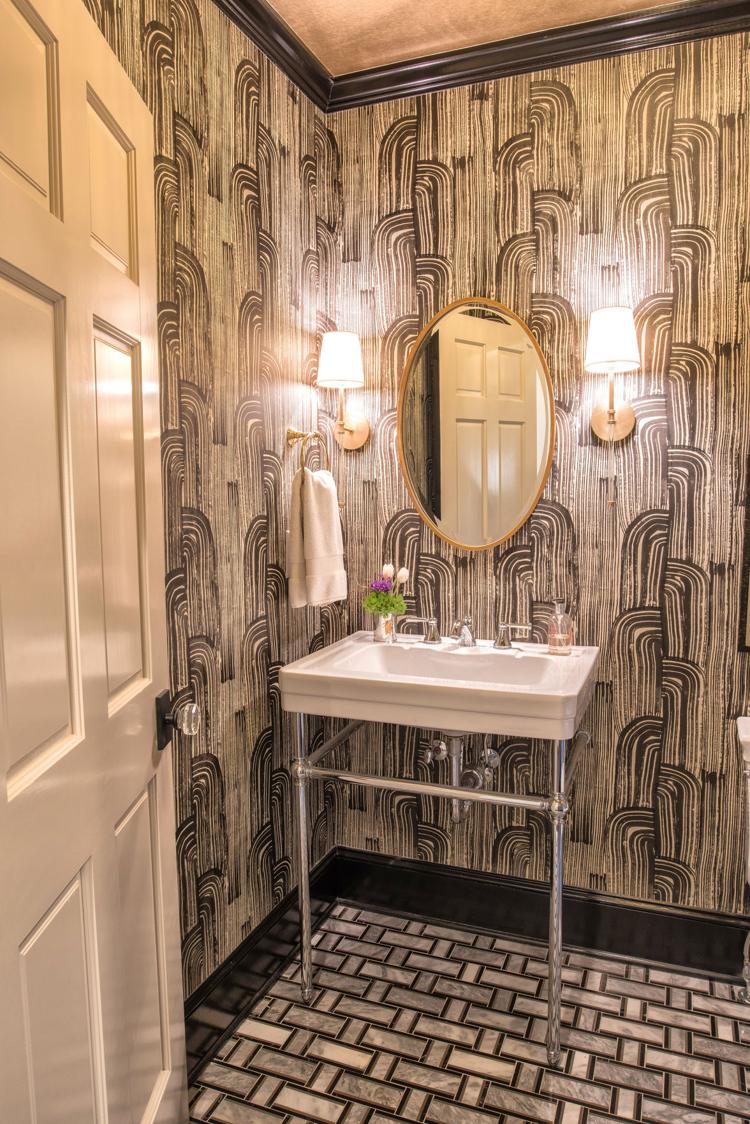 Plus, compared with paint, wallpaper is better at hiding surface imperfections such as cracks.
For those who don't want to paper an entire room, wallpaper works well in small doses such as on an accent wall or the interior of a bookcase, for instance.
"It's a pop of color," said Marie-Laure Kosian, an interior designer and founder of ML Design in Charleston.
Wall-to-wall options
Compared with a few decades ago, there are now many more wallcovering options available in terms of style and price point, from expensive hand-painted papers to more affordable mass-produced designs, said Jennifer R. Mendelsohn, and interior designer of J. Rhodes Interior Design in Charleston. "There's so much more to choose from."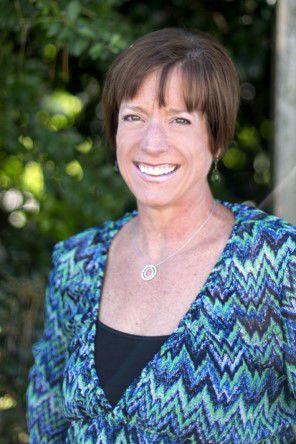 Popular designs include geometric patterns, nature-inspired prints, murals, and shimmery metallics that cast a luxurious glow on a room and its occupants. Even florals are making a comeback, from tiny prints to large-scale, 8-foot-tall flowers.
Grasscloth in still in high demand, but today it's available in updated textures and bright hues like turquoise and pink, along with the classic natural colors.
And thanks to new technologies like digital printing, some wallcovering companies can customize and personalize their designs to suit customers' needs.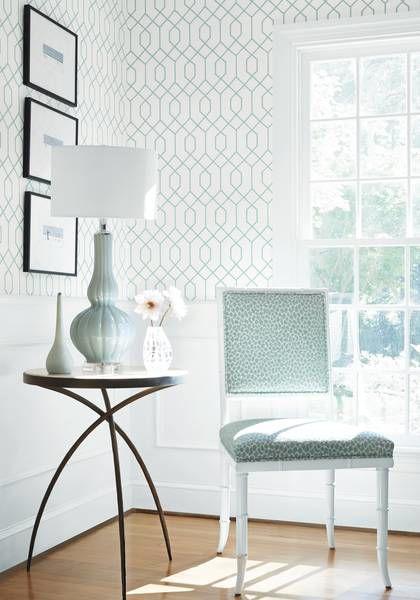 "It's definitely not your Granny's paper anymore," said Still of Kinloch Interiors.
For short-term renters or those who like to change out their decor every few years, there's even temporary (and sometimes reusable) peel-and-stick wallpaper that's billed as quick to install and easy to remove.
Picking a paper
When researching wallpaper options for your space, designers suggest starting with decorating websites like Houzz.com, online idea boards like Pinterest, and wallpaper company websites. Here are a few more tips from the experts: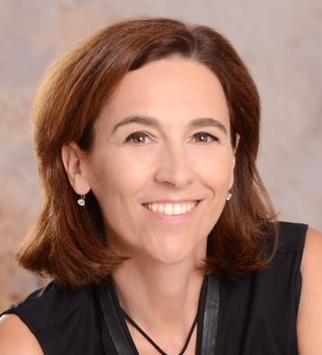 Keep your home's color scheme and aesthetic in mind, Kosian said. The wallcovering "has to work with the rest of the house."
You should also feel an "emotional attachment" to the design, Still said. Pick something you'll want to look at every day.
In the area where the wallpaper will be applied, pay attention to the room's scale, lighting, floor covering and openings such as doorways or windows. In a room with many openings, avoid large pattern repeats, because they'll be hard to see when they're "chopped up" in the space, Norris said. Consider choosing a textured or colored wallpaper instead.
When selecting a wallpaper, take note of the panel widths. Wider panels produce fewer seams and a more polished look.
If you like grasscloth, be cautious of choosing a horizontal pattern, which can be hard to line up from one panel to the next. Vertical grasscloth patterns blend together more seamlessly.
Before purchasing wallpaper from a website or catalog, try to view the actual paper in person or request a sample. Colors often look different online or in print than they do in reality: What appears turquoise on a website, might actually be seafoam green, for instance. Plus, if you order wallpaper online and then run short, the next batch you order might be from a different dye lot and won't exactly match what you've already got on the walls, Chapman said.
If you're feeling overwhelmed by the choices, consider consulting an interior designer. These experts can help narrow down selections based on your taste and budget.