GREENVILLE — In some respects, this handsome city of the Upstate is Charleston's opposite. Here, residents enjoy the rolling green foothills of southern Appalachia, not the wet coastal plain of the Lowcountry. Here, small bridges cross a flowing river along a gracious and orderly downtown strip; missing is the Charleston area's many over-water connectors that tie together disparate urban and suburban zones and facilitate sprawl.
Greenville's population of 70,000 might be considered modest, but the city is part of an economic region that's home to 900,000 people, the largest in the state. Operating here are numerous multinational companies, including Michelin, BMW, AVX Corp., Southern Tide, Ameco, Lockeed Martin, Nestle, Duke Foods, Cryovac, Sonoco and General Electric.
Charleston's economy is growing, to be sure, and now counts Boeing and Volvo among its contributors, but most of the state's manufacturing businesses are located farther north.
Greenvillians, who cannot be distracted by waterways and all the recreation that accompanies them, are perhaps a little more pragmatic than Charlestonians. They walk straighter lines. They get down to business quicker. This might be why, in part, the city has worked hard to develop such a vibrant arts scene. It is pragmatic to do so. Lively cultural offerings enrich a place and help lure all kinds of people and all kinds of businesses. They help establish a city's identity.
When there are nearly a million people to serve, it makes sense to build arts infrastructure and transform an old city center once fueled by the textile trade into a dynamic destination replete with restaurants and shops and entertainment venues.
And it makes sense to offer each spring one of the country's biggest visual art fairs, Artisphere, which beckons patrons to this decorous downtown (this year, May 10-12). Artisphere has become — as they say in entertainment circles — a big draw.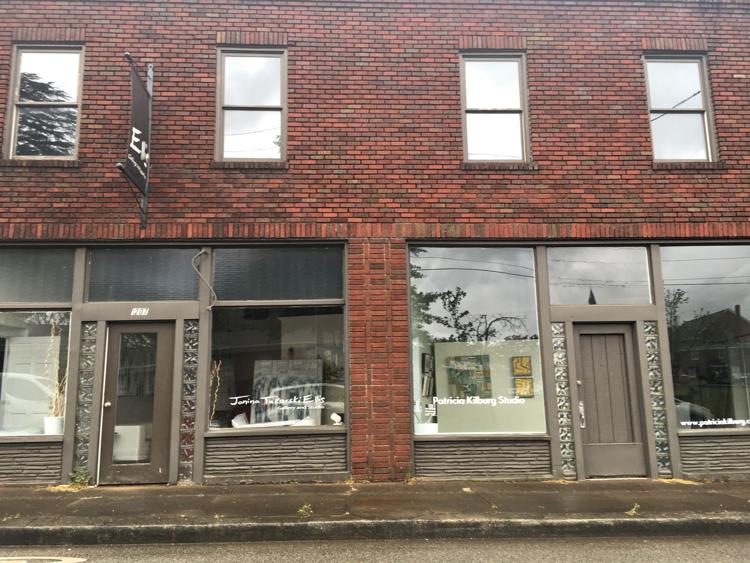 It's not the only draw. For visual art, The Village of West Greenville, on the border of the Greenville city limit, now is a hopping hub of activity. Several local artists have studios and stores here; a coffee shop, The Village Grind, provides a base of operations to the creative class; and a couple of nice restaurants, including a notable farm-to-table place called The Anchorage, have jumped into the warming current.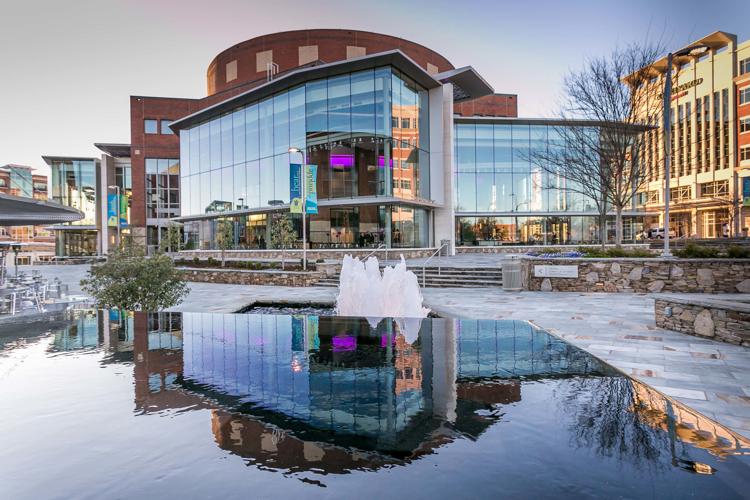 Downtown, the Greenville County Museum of Art has a large collection of Andrew Wyeth watercolors, paintings and prints by Jasper Johns, pottery by David Drake and much more. The museum mounts all sorts of special exhibitions and offers lots of related programming.
The Peace Center has set an example of how a multifaceted arts facility can become integrated into the physical and cultural landscape of a city. It has taken decades of effort, but no one here thinks the Peace Center is an extraneous benefit. It is fundamental to the life (and economy) of the city.
And that's to say nothing of the several important theater companies, including Centre Stage and Warehouse Theatre, and the bars and clubs that host live music. The arts have become so integral to Greenville that VisitGreenvilleSC, the local visitor's bureau, has made it a centerpiece of its marketing and promotion efforts.
Taking over downtown
Before the Civil War, Greenville was a rural outpost, the product of an agrarian economy. After the Civil War, the town expanded exponentially — in proportion to the growing textile sector. Cotton mills dotted the landscape and served as an economic engine for more than a century.
The Great Depression hit the area hard, and the lynching of Willie Earle in 1947 did nothing to improve Greenville's image. After World War II, though, the economy surged, infrastructure was put in place and local schools like Furman University flourished.
But the boom was short-lived. By the 1970s, Greenville had lost its economic vitality and its allure. Retailers (and others) had fled downtown, leaving the city center barren and in disrepair. In the late 1990s, Mayor Knox White helped lead a charge for the renewal of downtown, especially Falls Park on the Reedy River.
Adjacent lands along the river and near Main Street had been purchased by investors with the goal of creating a mixed-use community where people could shop, work and reside. The park, which now features a waterfall, two pedestrian bridges and visitor amenities, is host each summer to the Upstate Shakespeare Festival.
Falls Park is Artisphere's ground zero. Denver-based performance painter Brian Olsen will create large-scale, colorful portraits of familiar faces on the Art in Action Stage, before an audience likely to be captivated by his fast, physical technique. The food vendors and Artisphere store will be nearby.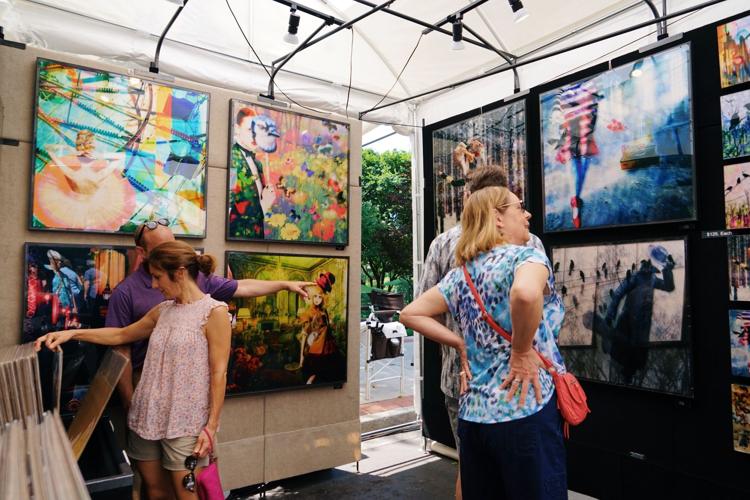 In Falls Park along the nearby RiverWalk, in Peace Center Plaza and elsewhere on Main Street, patrons can meet the 136 participating artists, enjoy chalk art and street murals made for the occasion, hear 16 bands play live sets on three stages and much more.
This is Artisphere's 15th year. The festival found its stride several years ago, processing more than 1,000 applications and accepting 136 artists who work in about 17 different mediums. Participants are chosen by a blind jury based on submissions that include four images of their art along with an image of their booth, according to the nonprofit's executive director, Kerry Murphy.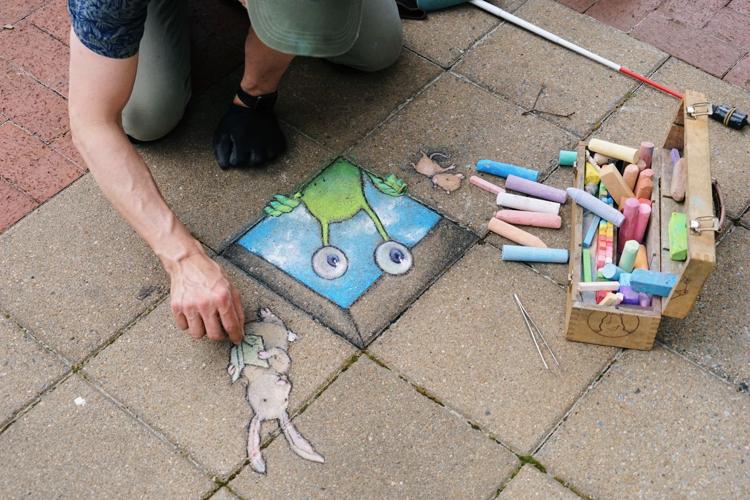 The top scorers across each category get in. They know they will sell their work in Greenville, Murphy said. Artisphere has gained a reputation for being a quality marketplace for collectors, many of whom make a special effort to attend, she said. That's why the festival limits the number of participating artists.
"When you add artists you begin to dilute sales," Murphy said.
This can irritate some of Greenville's local artists, who don't always get a chance to set up an Artisphere booth, but the competitive nature of the festival, partly fueled by the city's reputation as a good place for the visual arts generally, tends to raise the bar, and that helps everyone, Murphy said.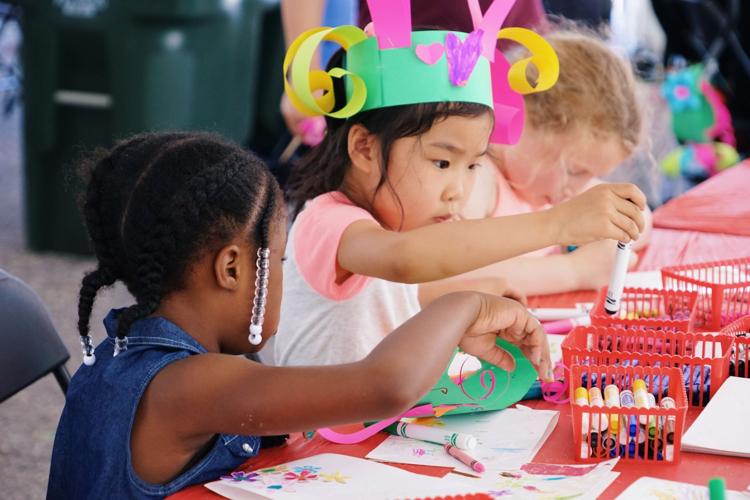 It helps Greenville-based Audrey Hamilton, a 26-year-old musician who is among the performers at Artisphere this year. She will benefit from a relatively high-profile gig at 4 p.m. Friday thanks to the festival. These days, she's playing with three fellows she met one night at a local music jam about a year ago. They formed the band Audrey Hamilton and The Vibes.
"Greenville is expanding, so opportunities (to perform) are expanding," she said. "There is a lot of support for the arts."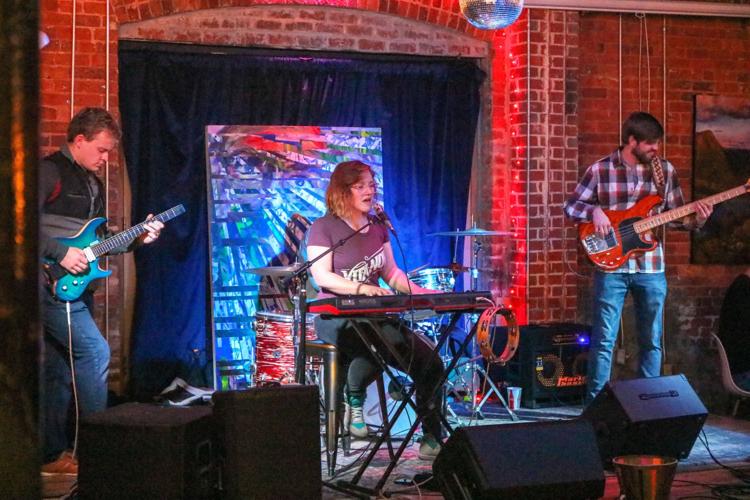 The festival showcases local and regional musicians, providing a great outdoor setting and a built-in audience. And art galleries sometimes host gigs.
"To me it seems inclusive," Hamilton said.
To be sure, the popular music scene in Greenville is not as mature as Charleston's, which has several venues of various sizes dedicated to presenting local and touring bands, and which is home to stars such as Darius Rucker of Hootie & the Blowfish fame, Ben Bridwell of Band of Horses, and Seth Bolt of Needtobreath. Charleston has become the state's main pop music hub, fostering a new generation of successful bands, including Shovels & Rope, Susto, The Artisinals and The High Divers.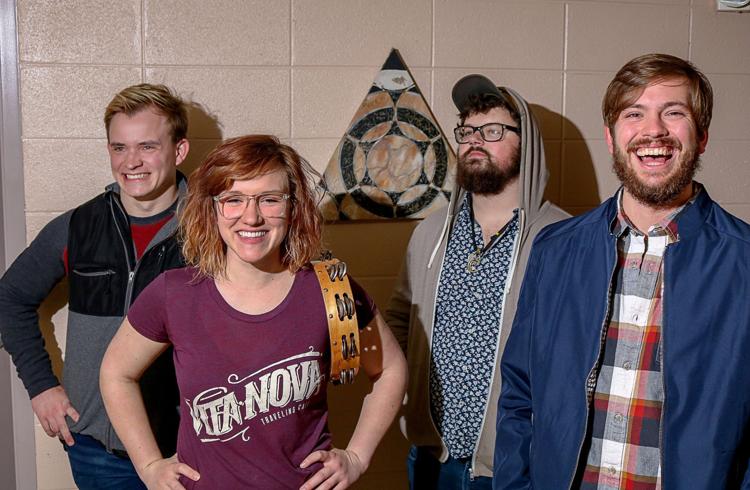 Greenville, Hamilton said, is a bit behind. Though home to a few recording studios and several music venues, its audiences love cover bands and don't always seek out original music in large numbers, Hamilton said.
"But we have so much to say, so much to give," she said.
Making a major impact
The Peace Center, a set of venues on a 6-acre campus in the heart of the Main Street district, arguably gives the most to the city when it comes to the performing arts. Its 2,100-seat main hall hosts touring Broadway shows, Greenville Symphony Orchestra concerts and notable headliners such as Dance Theatre of Harlem, Dawes, Keb' Mo', Jason Isbell and the 400 Unit, and Greenville's own Marcus King Band.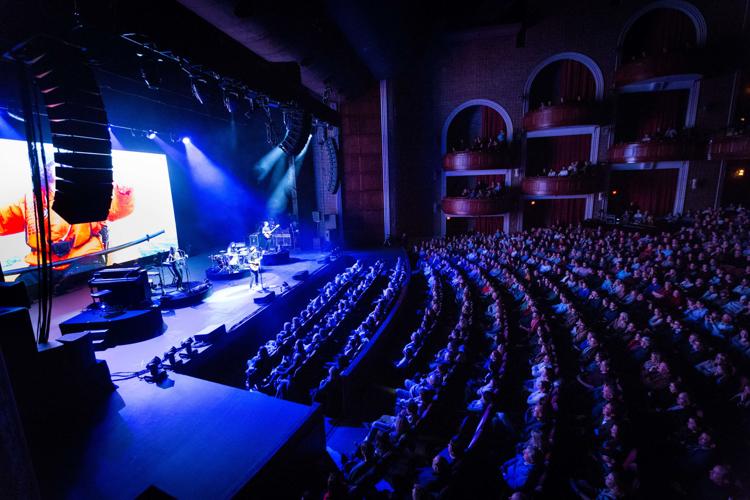 The 444-seat Gunter Theatre offers chamber music concerts, school and community programming, children's shows and special events. Popular music is presented on the outdoor TD Stage by the river. The bar Genevieve's now hosts small jazz ensembles, singer-songwriters and other performers. The Wyche Pavillion, soon to be renovated, will present small music concerts. Two adjacent buildings on the property also are scheduled for renovation: one will include a cabaret venue, the other a film screening room.
Executive Director and CEO Megan Riegel said the success of the Peace Center partly is a result of a fruitful partnership with the city, which owns the land on which the buildings sit. The center operates with a $22 million annual budget and takes in more than $1 million a week when Broadway shows are in the house, Riegel said. People come from as far away as Atlanta, Asheville and Charlotte to see performances here.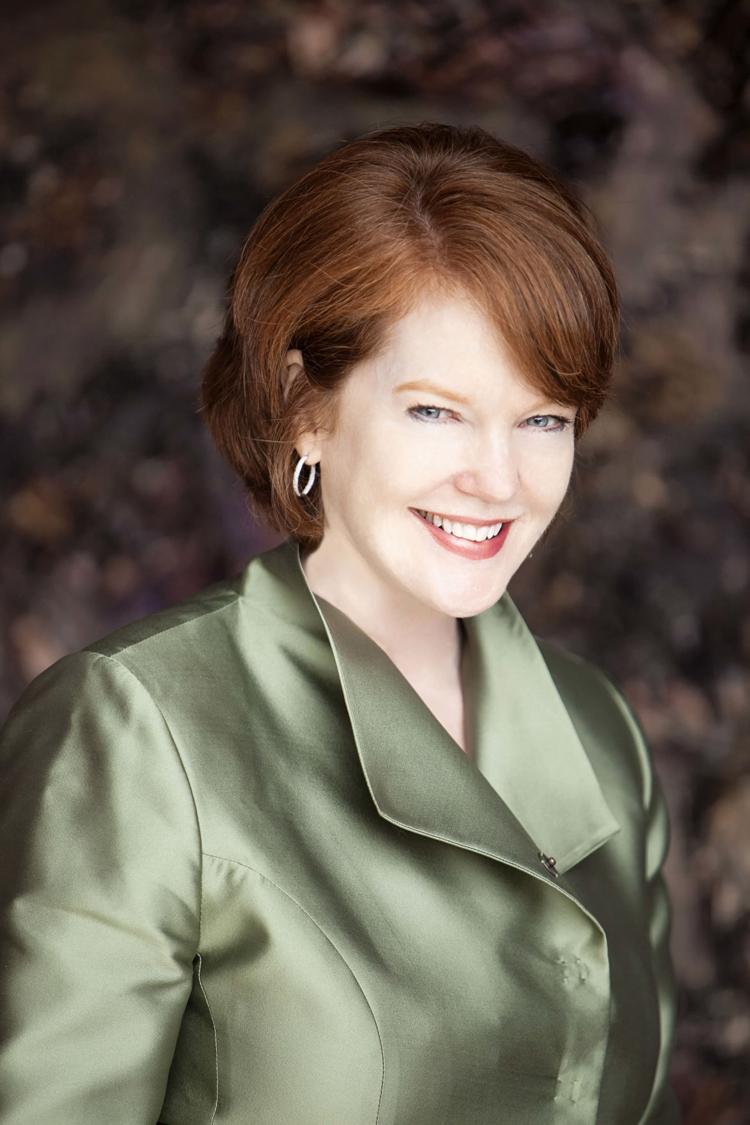 "Broadway helps fund everything else we do," she said. Strong regional demand is one reason touring artists and companies like to come to the Peace Center.
The center — with a $35 million endowment it's not using yet, 54 full-time staffers and 100 volunteers — stimulates more than $30 million annually in direct and indirect regional economic activity, according to a formula created by the nonprofit Americans for the Arts.
Riegel said economic stimulation is not the only important impact the organization makes. It also strives to connect with the community in various ways, by offering pre-performance discussions; hosting poetry readings, a songwriter series, and a summer camp; working with local schools; inviting students to see specially curated shows that supplement their curricula; and holding workshops and masterclasses.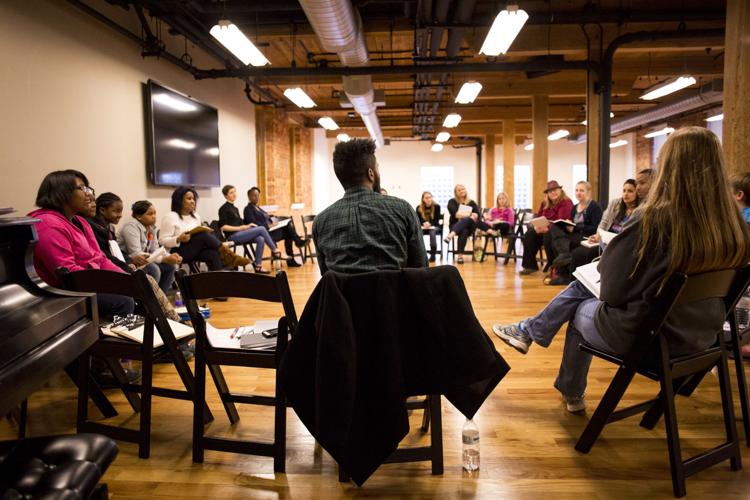 "One thing we are committed to is to have a place for local talent to perform," Riegel said. "The goal is to be the little sister to Nashville."
If you want a barometer for the state of the arts in Greenville, consider the Metropolitan Arts Council, a nonprofit formed in 1973 to support arts organizations in the area.
When its current executive director, Alan Ethridge, arrived in 2004, MAC had $300,000 in assets, and operated at a significant deficit. Today, it's got $2.2 million in assets, a net balance of more than $500,000, and nearly $2 million raised in its endowment campaign, Ethridge said. A big chunk of its income comes from Greenville's accommodations tax; most comes from private sector fundraising.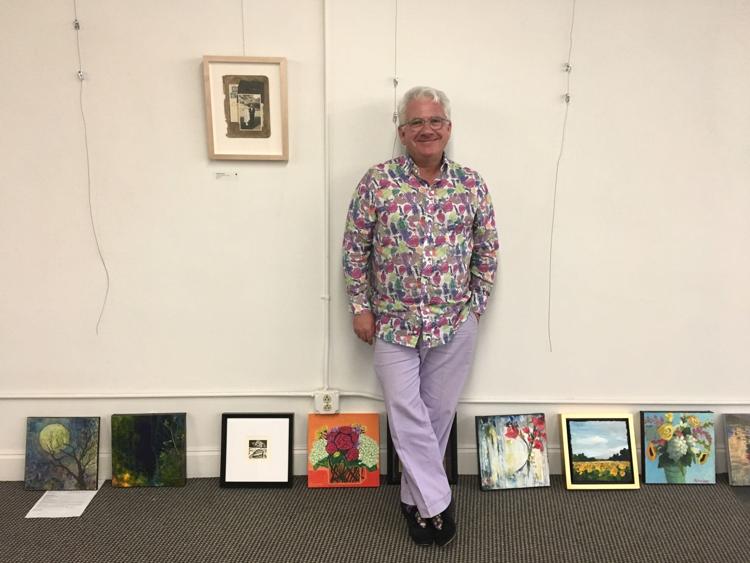 Its grant program is the "backbone" of the operation, he said. In 2018, it distributed $433,000 in grants to numerous organizations, with eight larger ones (including Artisphere) each receiving $25,000.
"People are aware of how important existing cultural assets are," Ethridge said. "The population has diversified in Greenville, the cultural community has to expand and diversify with that population."
MAC lends support for the Greenville Open Studios weekend tour in November. Today, 143 artists are involved, and about $300,000 goes straight into their pockets each year, Ethridge said.
The group also has implemented the SmartArts education initiative, paid for early on by federal grants and now by local fundraising. As a result, MAC has a presence in 69 of Greenville County's 100 or so public schools.
A center for creative art
One of the artists who will have a booth in Artisphere this year is potter Darin Gehrke, whose studio is located in The Village. His wife Cherington Love Shucker is executive director of Greenville Center for Creative Arts, housed in part of a renovated textile mill. The center is roughly equivalent to Charleston's Redux Contemporary Arts Center. It has 15 private studios it rents to artists, an exhibition gallery, classes, workshops and more.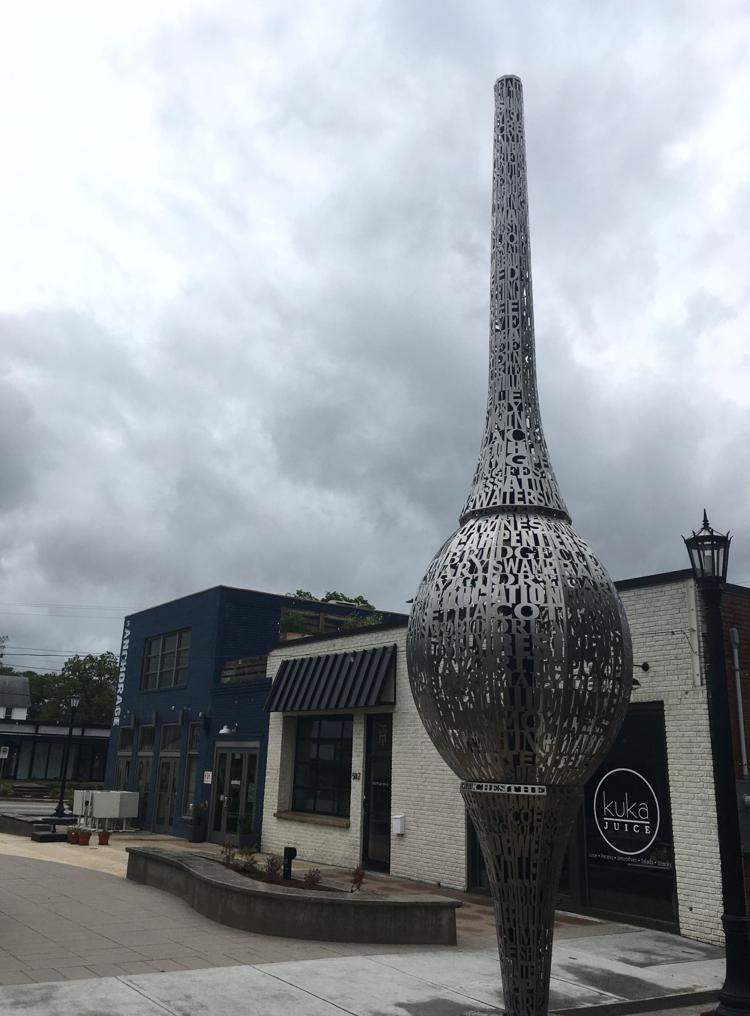 The center got its start about five years ago, with support from Ethridge, and quickly became a destination that has helped revive The Village.
"Thirty-six months ago, most of (the storefronts) were boarded up and vacant," Gehrke said. "The center gave people a reason to come down here" — about 10,000 of them each year.
Artisphere helped convince the couple to relocate with their daughter Brynn to Greenville from New York City. Gehrke had participated in the festival when he lived up north.
"It was the best show I had done," he said.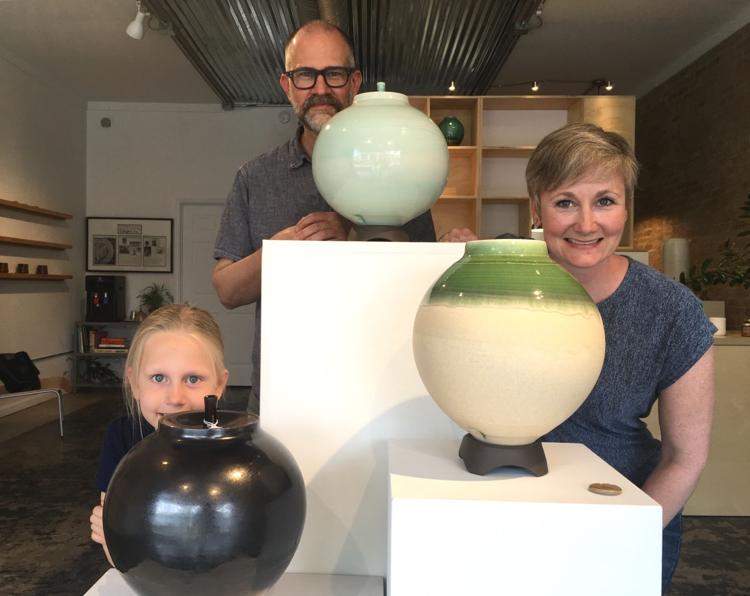 And it reassured him and Shucker that the area would be friendly to artists and arts administrators like them.
"We knew we could get established," he said.
Activity in The Village is picking up. The First Friday art walk event, which is rooted in West Greenville, draws about 500 people to each of its six formal openings. And all this hubbub is starting to lure more and more artists to the area, Shucker and Gehrke said.
The Center for Creative Arts soon will renovate the adjacent Cotton Warehouse, turning it into a 30,000-square-foot space for three-dimensional art, such as ceramics, jewelry, and wood and metal art. Shucker said it should be up and running by the summer of 2020.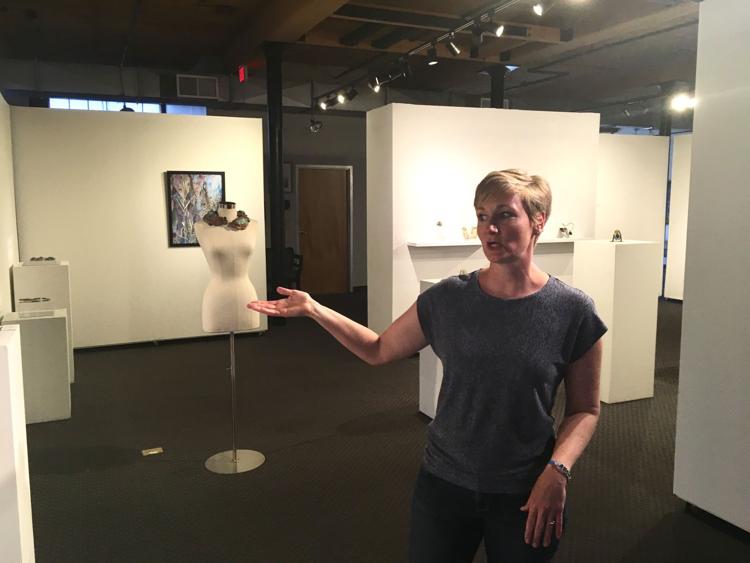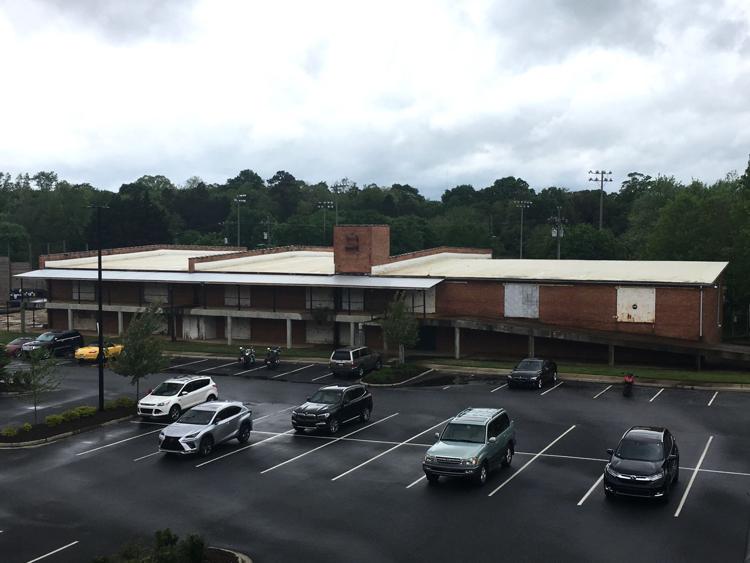 In Greenville, as everywhere, nothing happens in isolation and nothing can be separated from history. One dominant industry gives way to another. The economy shifts. The city grows. The old mills are turned into condos and galleries. The past transforms into the future.
The last remaining textile operation in the immediate Greenville area is KM Fabrics, opened in 1979, the only plant in the U.S. that manufactures velvet and velour, and the provider of fancy curtains to major theaters and opera houses.
Its owner, Richard Heusel, opened the first public art space, Village Studios & Gallery, on Pendleton Street in 2004.
"He saw the potential of revitalizing that area into an arts corridor," Shucker said.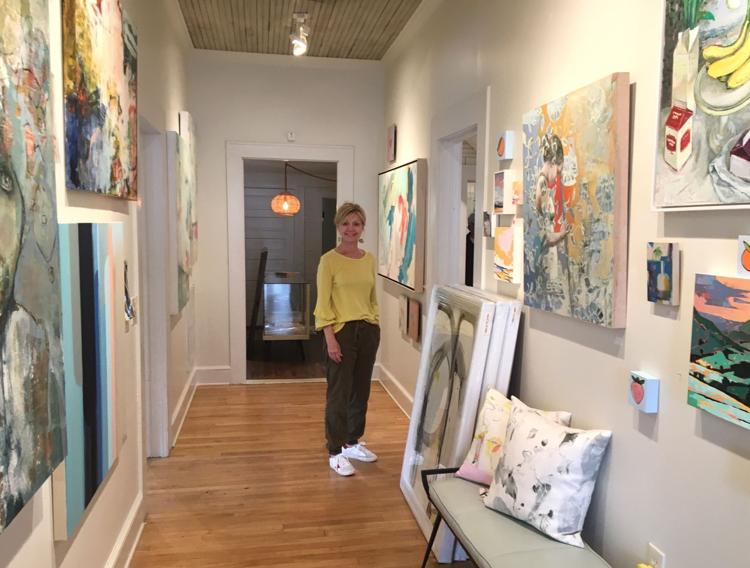 One thing led to another. Another gallery. Another studio. Another artist's body of work. Another street fair. Another art walk. Another public installation.
Greenville today is a colorful place indeed.