For most people, their knowledge of hair restoration begins and ends with a Bosley or Hair Club commercial.
"A lot of people ask 'So y'all are doing hair plugs now?'" said Dr. Patrick Angelos, a hair restoration clinician with Charleston Plastic Surgery. "Like 'no' that was decades ago."
Over the years, hair restoration has evolved. Charleston Plastic Surgery, for example, recently purchased a new robot to assist in the process. 
Dr. Michael Vories, a hair transplant surgeon with Carolina Hair Surgery, explained that the modern hair transplant process is similar to a trip to a dentist's office. 
"It's all done with local anesthesia," he explained. 
Transplantation is typically performed in three steps, he said. 
First, the clinicians need to harvest the hair follicles or what they call "grafts." Often "donor hair" is taken from the back and sides of someone's head.
Clinicians target these specific hairs in this area and harvest the entire hair follicle. Vories explained that clinicians have to be careful at this step. Those removed follicles do not grow back. 
"You can over-harvest someone," Vories said. 
The second step, according to Angelos, is called "site-making." During this stage, clinicians make tiny incisions in the area that is experiencing hair loss. Angelos explained that this is where the harvested hair follicles will be placed.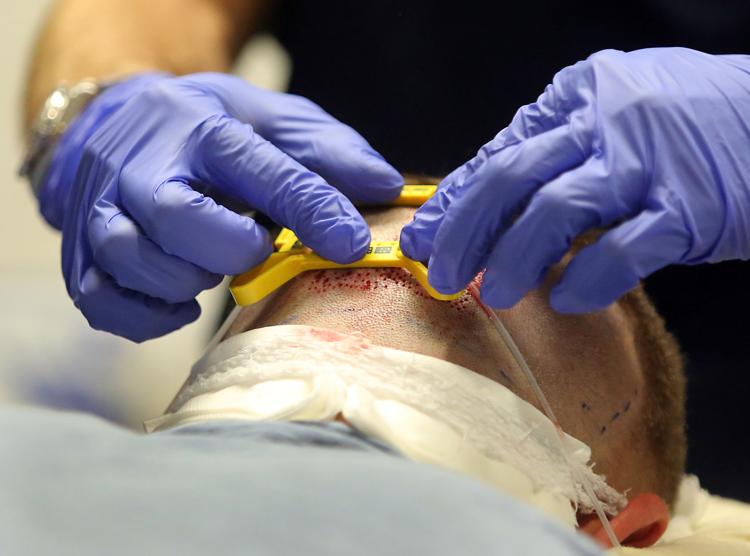 This leads to the final step, implantation, during which harvested follicles are placed in the incisions. 
The three steps can be as long as eight hours. 
"It's generally most of the day," Angelos said.
Follicular unit extraction
In the past, hair restoration experts used a process called "stripped incision" by surgically cutting and removing a piece of the patient's scalp. 
Hair follicles were harvested from that piece of removed tissue. 
But "stripping" would often leave scarring and recovery times weren't very quick. 
Today, many doctors use a process called "follicular unit extraction." No tissue is removed during this procedure and clinicians can harvest individual follicles without cutting the scalp. It's less invasive and more precise, both doctors explained. 
John Casper, a 57-year-old Kentucky resident, traveled to Charleston in 2012 for a follicular unit extraction with Vories. He felt he would get better results with this procedure, even though the process took longer than a stripped incision would have. 
"It's a long day, it starts at 7 in the morning and ends at 3:30 in the afternoon," Casper said. 
Over the course of three days, the doctor removed more 5,000 individual hair follicles on Casper's head placed them in different areas of his scalp. 
"It looks as good today as it did then," Casper said. 
New technology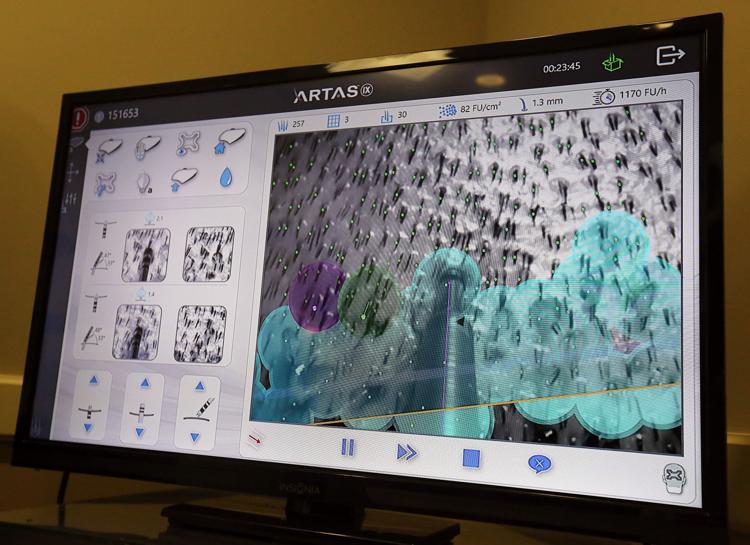 Since 2012, hair restoration technology has evolved even more. 
Angelos and his team have been using their new ARTAS Robot since January. In that time, they have treated about 15 patients with it. 
The technology has software that can pinpoint the best hairs to harvest. Angelos still does the designing and mapping of the follicles for placement. But now, he doesn't have to spend hours manually putting in each graft or follicle.
"This is actually pretty efficient," he said. 
The procedure still takes about the same amount of time, but Angelos said the process is more precise and yields potentially better results. 
"I tell patients all the time it's not how fast you get it done, it's really making sure that it's done properly," Angelos said. 
In terms of cost, Vories said that using a robot is a little more expensive. Doctors usually charge per graft, or follicle.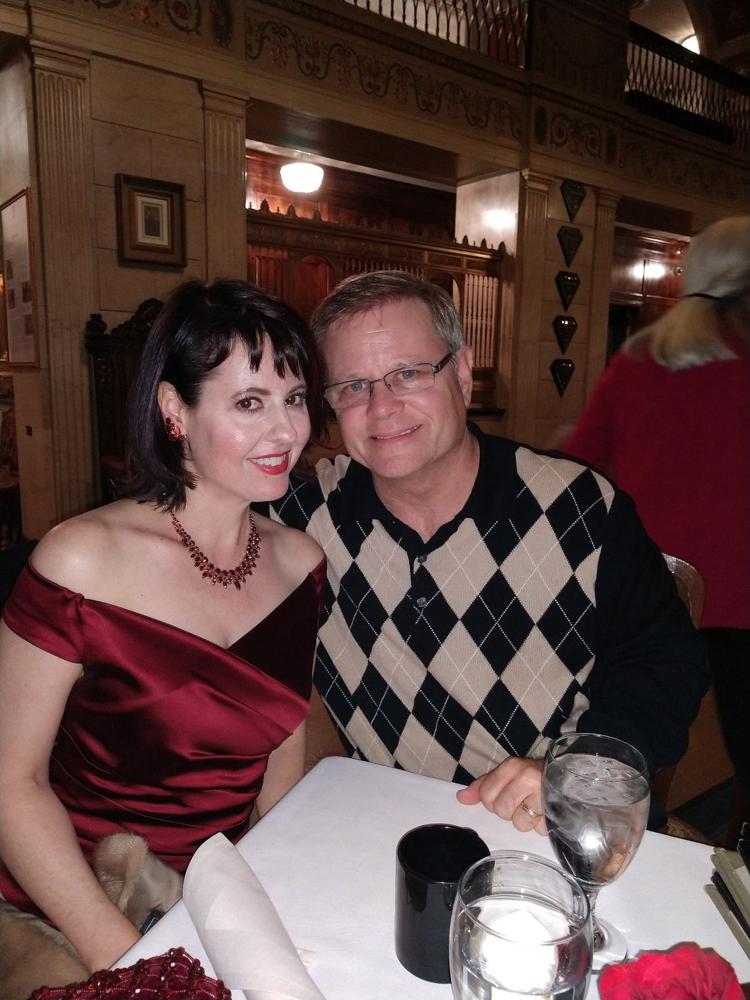 Casper said his 5,000-graft transplant cost about $4 per graft. During his research, he found out some clinics charge as much as $10 per graft. 
"So choosing your doctor is very important in this," he said. 
Vories and Angelos mentioned that some patients initially shy away from any hair restoration procedure out of fear of it looking unnatural. They believe that is far from the case now. 
"Anybody that says it doesn't look natural hasn't seen what these doctors are doing today," Casper said.