A man who was born and raised in South Carolina is making big waves in the entertainment industry, navigating a relatively uncharted course to massive critical acclaim.
Chadwick Boseman, who spent his childhood in Anderson, S.C., is the most recent face of the Marvel empire for his leading role in the franchise's 18th installment, "Black Panther."
He's also about to become the latest face of TIME Magazine, when he graces the cover of its latest edition for the role he plays in the movie and for the larger one that's part of the broader cultural moment.
TIME's new cover: Behind the revolutionary power of 'Black Panther' https://t.co/7knjU9cGD5 pic.twitter.com/HzHjQOCoMC

— TIME (@TIME) February 8, 2018
"Black Panther" and Boseman have been at the forefront of an unprecedented period in the massive superhero fad. Never before has Marvel created a project featuring a black superhero, especially one surrounded by a predominantly black cast. Ryan Coogler, the film's director also known for films such as "Fruitvale Station" and "Creed," said the budget was five times larger than any he'd had before.
The movie is receiving significant acclaim and generally positive reviews for its genuine cultural connections and, for many, its representation and affirmation of African-American identity.
For Boseman, the role of king T'Challa and ultimately the Black Panther affords an opportunity to create a new narrative about what it means to be African through film. The movie is set in the fictional African nation of Wakanda, a place that excels technologically despite its reclusivity.
"This is fantasy and we have to create a culture. It's not necessarily because it's the first time we're seeing a black superhero; I think it's because we have to define what Wakanda is," Boseman told the BBC. "It can't be some generalized version of what the country is or the accent."
Fellow actress Lupita Nyong'o, who plays Boseman's love interest in the movie, echoes his notions of redefining cultural perceptions.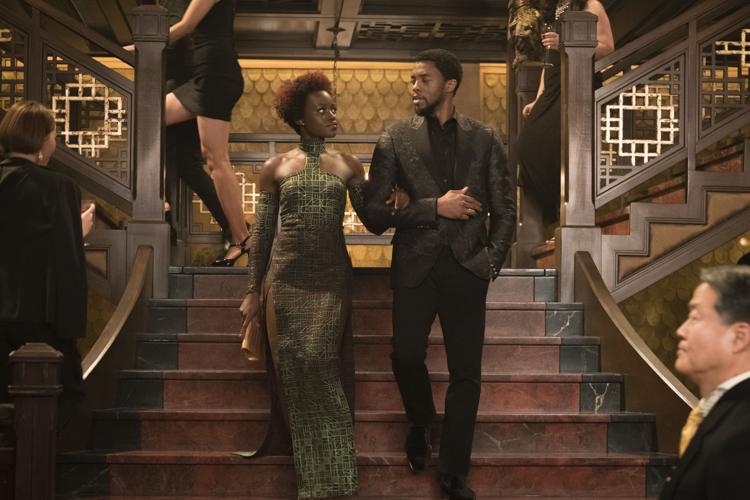 "We're in Africa and we meet an entirely new nation that the world has never been to," Nyong'o said in the BBC interview. "This is a nation that is highly developed, and they are so because they didn't get interrupted by or assaulted by colonialism."
Even though "Black Panther" isn't due out until Feb. 16, it's already garnered monumental media attention and rave reviews. It currently boasts a 98 percent fresh rating on the review aggregator Rotten Tomatoes.
Reviews from select screenings of the film began to drop just earlier this week.
"'Black Panther' is incredible, kinetic, purposeful," Los Angeles Times writer Jen Yamato wrote, per the AP. "A superhero movie about why representation & identity matters, and how tragic it is when those things are denied to people."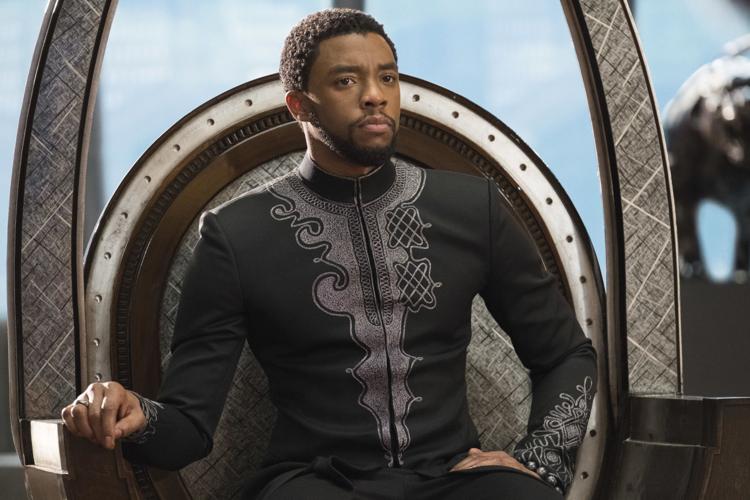 The Marvel empire has emphatically dominated the arena of modern cinema over the last decade, earning $13.5 billion in worldwide box office sales during that period. "Black Panther" looks poised to further enhance that legacy.
Walt Disney Co., which owns Marvel, announced to shareholders that ticket presales for "Black Panther" have been outpacing every other superhero movie ever made. Analysts are projecting the film could earn well over $150 million during its first weekend in theaters. The current opening weekend record is held by Deadpool, which garnered $152 million.
Boseman was born in 1977 and later graduated from Anderson's T. L. Hanna High School in 1995. He studied directing at Howard University in Washington, D.C. before exploring possibilities in front of the camera.
Prior to being cast as Black Panther, Boseman played a number of other groundbreaking roles in previous films. Perhaps most notably, he's portrayed Jackie Robinson in 2013's "42" and Thurgood Marshall, a legal superhero of sorts, in 2017's "Marshall."
The Associated Press contributed to this report.