After he died in January 2017, his parents knew what they had to do. They had to help finish the film. Rob Stewart, a conservationist and activist filmmaker, had generated 400 hours of footage for his movie "Sharkwater Extinction," a follow-up to his 2006 groundbreaking documentary "Sharkwater."
Both films debunk myths surrounding sharks, revealing them to be essential pillars of the oceans' ecosystem yet victims of a massive global hunt.
The new movie "Sharkwater Extinction," will be screened at the 10th annual Terrace Charleston Film Festival, scheduled for March 14-17.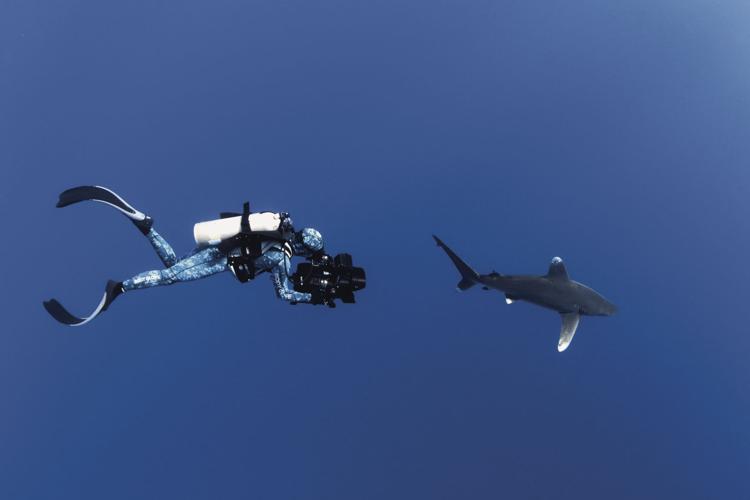 Shark finning has been on the rise in recent decades. Prized for their alleged curative properties, the fins are used in soups and to make various traditional medicines, especially in the Far East. Shark byproducts also are used in livestock feed, cat food and cosmetics. Because the fins are far more valuable than the meat of the animal, many hunters cut off the fins while at sea and avoid the burdensome transport of the sharks themselves. The animals, often still alive, are discarded in the ocean, left to sink and suffocate, or fall victim to more capable predators.
"Sharkwater" shed light on this practice. The film was acclaimed by critics and moviegoers for its compelling visuals, exciting underwater sequences, description of shark finning and its impacts and, not least, the charismatic presence of Rob Stewart.
"It brought the whole issue to the world stage," Stewart's mother Sandy Stewart said. "No one knew about it until that movie."
In 2013, Rob's second movie, "Revolution," was released. In it, he travels to 15 countries, contemplates various ecosystems, talks with many locals and concludes that the damage we've wrought is compromising the Earth's ability to support human life.
The festival includes three shorts and 18 full-length feature films, including "Shovels & Rope: The Movie" and five features with Jewish themes co-curated by the Charleston JCC Filmfest.
Filmmakers will attend some screenings, and public presentations and discussions will follow a few of the films. A variety of material is on tap, from a Picasso biopic to an examination of the digital world to a story of drug trafficking in Colombia to a tale of a young cancer survivor.
The festival also will screen a collection of Oscar-nominated live-action shorts.
For details, go to https://www.terracetheater.com.
Finishing the work
Stewart's parents, Brian and Sandy Stewart, said the process of finishing "Sharkwater Extinction" without their son was traumatic but affirming at the same time.
"It's part of what we hold onto, the fact that he's still there," Brian Stewart said.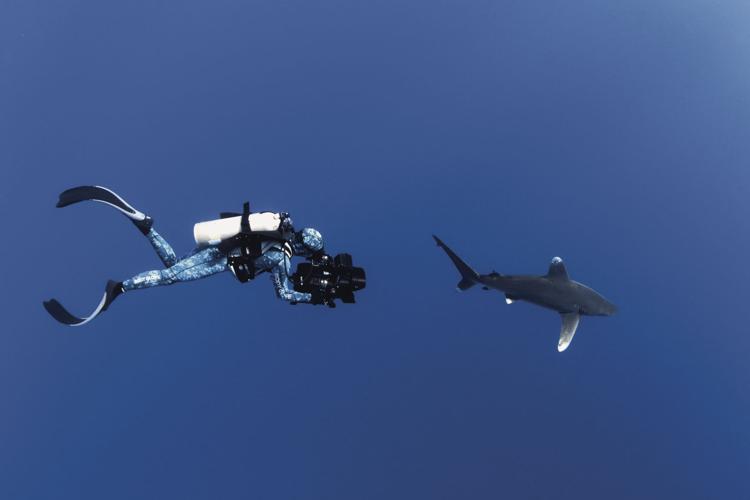 Rob died near the Queen of Nassau wreck off the coast of Islamorada in the Florida Keys after a third dive beyond 200 feet using a rebreather, which is a closed-circuit system that recycles carbon dioxide. Stewart, 39, suffered an acute case of hypoxia, or lack of oxygen, that caused him to blackout shortly after surfacing and sink down to the ocean floor.
"We were all in a state of shock," Sandy Stewart said, adding that it should come as no surprise that Rob's beloved sharks had nothing to do with his death.
"We wanted to make sure that all his friends and followers knew it wasn't the sharks that got him," she said.
The creatures of the sea were of little concern to Brian and Sandy. They didn't worry much about their son's fascination with ocean's top predators or his ability to navigate the waters above and below the surface.
"The parts we were concerned with was his travels to nasty parts of world," Sandy said.
Black markets often are made and sustained by dark forces, such as organized crime syndicates and others who place a greater value on shark fins than on human life. And the movie project took Rob to some unsavory hot spots.
"That was part of the film that we were nervous about. We were never nervous about him diving, never nervous about him being with the sharks. He was so natural with them."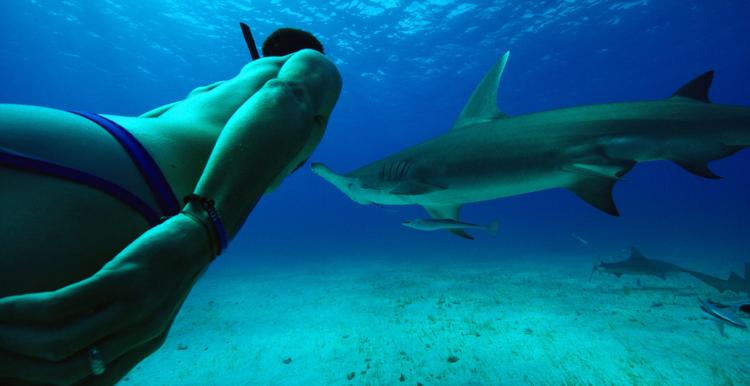 Since he was a toddler, Rob couldn't stay away from the water, his parents said. Based in Toronto, the family liked to vacation in the Caribbean, and young Rob quickly developed a love for nature and, especially, the sea.
In the wild, the boy would hunt for frogs and turtles and snakes. He was ever-curious and fearless, his parents said.
"He had a menagerie of pets growing up, from iguanas to boa constrictors," Sandy Stewart said. "He just didn't see wildlife as being dangerous."
He was also mortified by the harm human beings were doing to the natural world, his father said.
"His dream was to make sure every river in the world was full of fish again," Brian Stewart said. Nature, he knew, would rebound in time if given the chance.
His approach to documentary filmmaking was adventurous, his parents said. He avoided talking heads. He preferred action. He liked to tell a compelling story. He tended to show, not tell, viewers about the issues he was concerned about. He didn't preach. He invited the viewer along for the ride.
Now, many documentaries are made in this style, but when Rob Stewart made his first movie in 2006, this was a relatively original approach, Brian Stewart noted.
"He changed filmmaking," he said. "It's pretty well recognized that he created that impact style. He had a belief that we should fight for what we want, not against something, and that conservation is preservation of human life."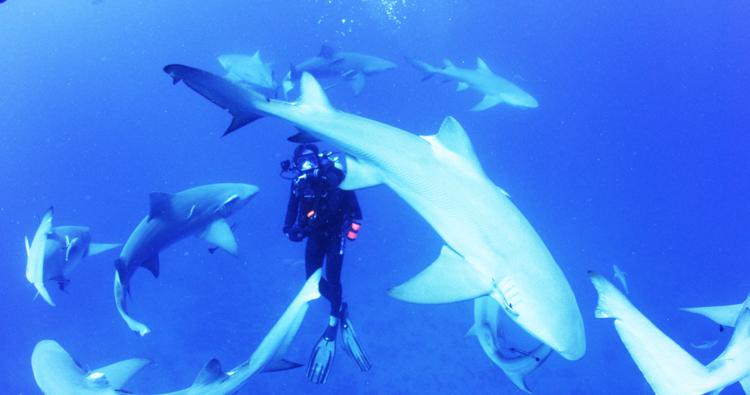 The Stewarts, channeling their son, said it's important for all of us to live sustainably, to reject environmental degradation, to protect the oceans, to vote with our dollars.
"A lot of people feel overwhelmed about taking on these tasks, but Rob proved to the world that one person can make difference," Brian Stewart said.
Shovels & Rope
For a different sort of documentary, festivalgoers might want to check out the lighthearted "Shovels & Rope: The Movie."
"It's wild, it's unique," said producer Paul Bannister. "The movie, at its core, is a concert film." About 80 percent of it was filmed during two gigs at The Orange Peel in Asheville, N.C.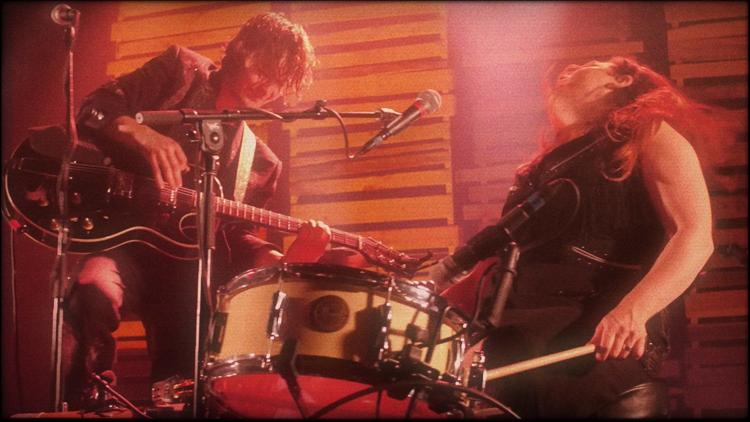 Director Curtis Wayne Millard decided he wanted the movie to do more that show a performance, so he pitched the idea of incorporating a narrative story, "a rock 'n' roll 'Princess Bride' thing," Bannister said.
So the concert is something the characters experience secondhand after someone puts a tape in the machine and pushes play.
The setting is Charleston (even though the live shows were in Asheville), and there's no defined period of time. At the heart of the fictional narrative is a father-daughter story, Bannister said. It's got a retro feel, so it could be the 1980s or 1990s.
"It's not taking itself too seriously," he said. It's very playful, kooky and funny, but also a little nostalgic and even brooding.
"It speaks to the aesthetic of Shovels & Rope in general, what we like to do with the band."
The film was just about ready when the team decided to insert this narrative element, using local actors Jason Groce, Maari Suorsa, Jon Childers and Camille Lowman. Henry Riggs helped write the script.
"We shot it off and on for the better part of six months," Bannister said. "No one was asking for a Shovels & Rope movie, but we did one anyway."
The festival within
Four of the five Jewish-themed movies will screen on Sunday, March 17, starting at 12:30 p.m. All but one will be screened at other times during the festival. "To Dust," a buddy picture starring Matthew Broderick as a biology professor tasked with comforting a grief-stricken Hasidic widower, opens the festival at 7 p.m. Thursday, March 14.
"Who Will Write Our History" portrays life and death in the Warsaw Ghetto. "Never Look Away" is an artist's examination of Germany, from its Nazi past to its peaceful present. "Holy Lands," starring James Caan, tells the story of a dysfunctional family and the protagonist's decision to become a pig farmer in Israel. "Fig Tree" is a coming-of-age drama set in 1989 war-torn Ethiopia that was nominated for five Israeli movie awards.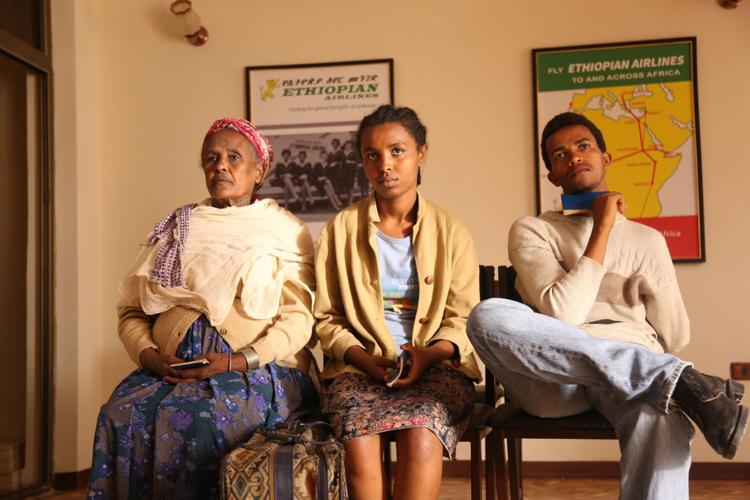 Sandra Brett, director of cultural arts programming for Charleston JCC Without Walls, said the mini-festival within the festival is modeled after similar events, such as the Atlanta Jewish Film Festival. The goal is variety, she said.
"Really, we're looking for a scope of subject matter," Brett said. "We show movies throughout the year, too, so we're not putting all our eggs in one basket."
The Jewish-themed content in the festival is not new. The Terrace Theater and Charleston JCC Without Walls have been working together for several years. Often Israeli movies are included in the lineup, but not this year for some reason. That means no subtitles.
"We try to get movies that will bring out historical context, as well as feel-good movies," she said.
For more information about the JCC Filmfest, go to https://charlestonjcc.org/2019-filmfest.