Charleston gallery hosts virtual show of new photography 
Heart of Gold Gallery is hosting a virtual fine art photography show featuring its "Sun and Surf" collection through Labor Day.
The collection features work by Nico Guils, Mike Coots, Anne Menke and others. A raffle will benefit the Charleston Chapter of the Surf Rider Foundation.
"We've worked day and night for weeks to source and curate this incredible collection," said Heart of Gold Gallery Founder Aaron Zych. "Even though our show looks a bit different this year, we are just as excited to share these amazing pieces and showcase the talented photographers behind them."
The online event includes virtual gallery tours, artist interviews and social media showcases. The fundraiser will benefit the Surf Rider Foundation, which is dedicated to the protection and enjoyment of the world's oceans. The fundraiser kicked off on July 29 with an Instagram raffle for an 11x14-inch framed photograph called "Bomb Pop," by Susan Pittard, valued at $650. Find contest details and entry instructions @HeartofGoldFineArt.
View the full "Sun and Surf" collection online at heartofgoldfineart.com/sun-surf.
Rural arts and culture initiative expands to 15 S.C. counties
South Carolina Arts Commission's initiative "The Art of Community: Rural SC" poses a central question: "How can we use arts and culture as strategic tools to address local challenges?" The initiative relies on local partners, called "mavens," who help implement programming. Now the project is expanding.
Mavens now include Matt Mardell of Colleton County; Lottie Lewis of Allendale County, Yvette McDaniel of Bamberg County; Evelyn Coker of Barnwell County; Audrey Hopkins-Williams of Hampton County; Johnny Davis of Jasper County; Kayla Hyatt-Hostetler of Aiken County; Victoria Smalls of Beaufort County; Lydia Cotton of Berkeley County; Libby Sweatt-Lambert of Chester County; Luis Rodriguez of Marion County; Marquerite Palmer of Newberry County; Betty McDaniel of Pickens County; Michael Dantzler of Richland County; and Brooke Bauer and Laney Buckley of York County.
Rural SC has four critical components: mavens, local teams, partners and advisors, all coupled with a state arts agency that invests in rural and tribal communities, according to Community Arts Development Director Susan DuPlessis of the arts commission. All 15 teams, created and led by the mavens, work locally and collaboratively with one another.
Each team received a $7,500 grant award in fiscal year 2020. The initiative has been forced to make adjustments because of the COVID-19 pandemic, shifting focus to health impacts and social justice issues, according to DuPlessis.
In Bamberg County, the team developed a "Little People's Learning Page" for students isolated from one another; in Beaufort County, a collective of Gullah Geechee artists created public service announcements addressing pandemic safety protocols; in Berkeley County, a Spanish-language video was created with information about how to reduce infection rates. Some communities turned their attention to infrastructure and equipment needs as they anticipate future community gatherings, festivals and local engagement.
Taylor Festival Choir releases new CD of Christmas music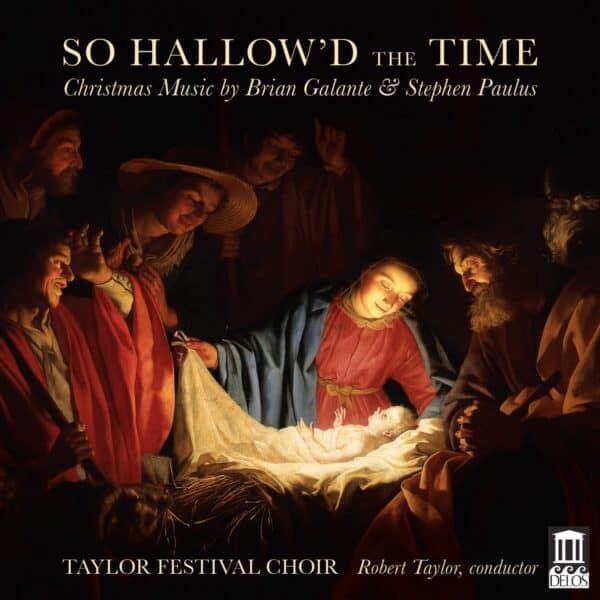 The professional Taylor Festival Choir, led by Rob Taylor, has made a new recording of Christmas music titled "So Hallow'd the Time."
The CD features works by the choir's composer-in-residence Brian Galante ("So Hallow'd the Time") and the late Stephen Paulus ("Christmas Dances"), recorded for the first time.
The CD is available for purchase at https://www.tmgcharleston.com/. A virtual CD release party will be scheduled later this year.
Watch a video about the making of the CD at bit.ly/2CTAv12.
—Adam Parker