"I seriously could continue doing this until I die," Tom Kiefer said. "The amount of material that I recovered from the trash is astounding."
The "trash" he's talking about consists of items confiscated from migrants crossing the border between Mexico and Arizona. What Kiefer's doing is photographing those items.
And there's a lot to photograph. He assembles objects, such as wallets or shoes or stuffed animals or toiletries, and makes simple images that get you thinking about the human toll of today's immigration dilemma.
The cumulative effect of these photographs is shocking. And that's the point, according to Kiefer.
"It is an absolute condemnation, a critique of our inhumanity," he said.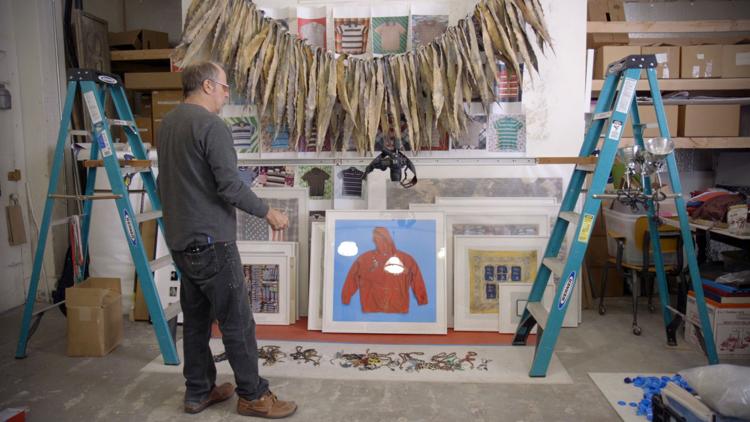 At the same time, these images provide a way for viewers to better understand some of the consequences of U.S. immigration policy and perhaps extend some empathy to its victims, Kiefer added.
For years, Kiefer has been working in relative obscurity. But that's about to change. His photographs from the border, a body of work called "El Sueño Americano" ("The American Dream"), soon will be shown in a major exhibition at the Skirball Cultural Center in Los Angeles.
A new documentary by a team of filmmakers based in Columbia, S.C., will focus on Kiefer's project and his unusual life in a small Arizona border town. "Custodian/Custodio" was made on a shoestring budget over the last couple of years. Filmmakers Seth Gadsden, Jamie Self and Amada Torruella expect to have the film ready for viewing this summer.
Gadsden and Self are married. He was one of the founders of Redux Contemporary Art Center and now runs Indie Grits Labs in Columbia. She is a reporter at The State newspaper. Torruella, a California resident, is senior film programmer for the Indie Grits Film Festival in Columbia.
Two years ago, the Columbia Film Society (the umbrella organization under which Indie Grits and The Nick operate) held a retreat in Ajo, Ariz., and Gadsden, restless by nature, wandered about town and ran into Kiefer. The two artists made their way to Kiefer's studio where Gadsden viewed the "El Sueño" project.
"I was blown away," he said.
Six months later, he and Self took some vacation days to travel to Ajo and film Kiefer. The making of the documentary was underway.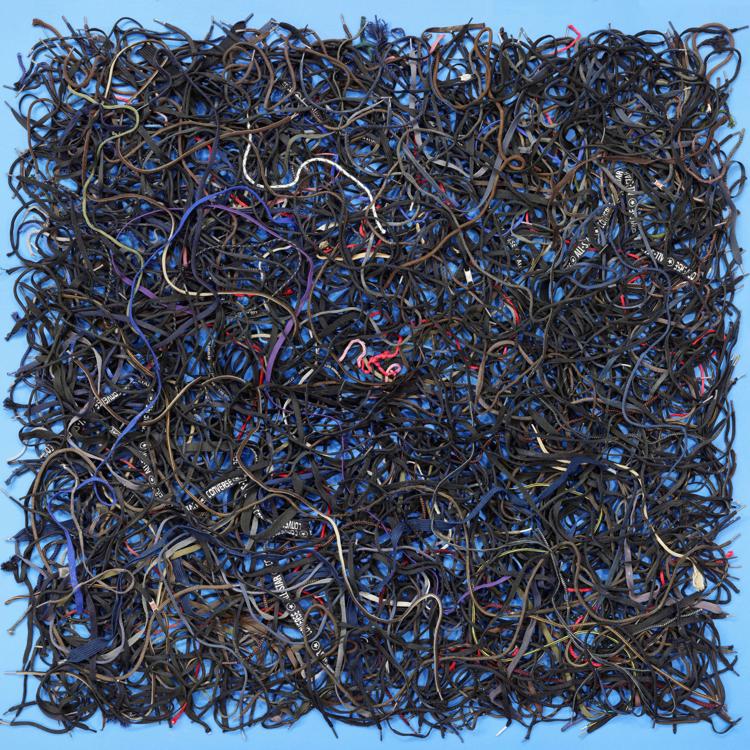 Rescued from the trash
Kiefer, Kansas-born and raised in Seattle, worked for 20 years as a graphic designer in Los Angeles. He also operated an antiques shop. By the turn of the 21st century, he was done with all that.
He said he had to get out of there. "The last few years in L.A. were just horrible, but at the same time I was beginning the last chapter of my life. I had sold my business with the express intent to photograph America, in footsteps of Walker Evans, my absolute hero. ... My mission was to travel around America and photograph our landscape, infrastructure and cultural markers. That was going to be my contribution to things."
It didn't work out that way, though.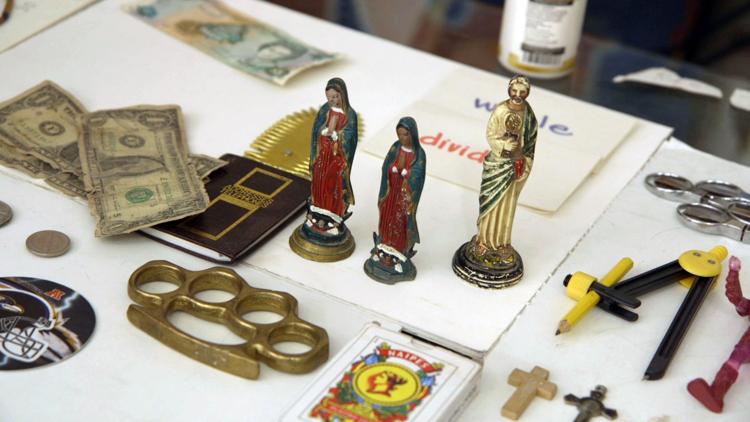 In late 2001, he moved to Ajo, bought a house, and devoted himself to photography. To pay the bills, he took a job in June 2003 as a janitor at the Border Patrol facility not far away. He noticed a lot of waste.
"My fourth year working there I just couldn't tolerate seeing all the perfectly good food that migrants carried with them in their backpacks just thrown away," Kiefer said.
Agents had been taking it to the local food bank, but after a change of leadership, that modest act of charity stopped, Kiefer said. Now, all the food was thrown away.
"I couldn't stand it, so I asked if I could take food to food bank," he said. "In the process, I discovered many personal items also were discarded."
Clothing. Lighters. Bibles. Toys. Condoms. Medicines. Blankets. Baby shoes. Dolls. Candy bars. Rosaries. Diaries. Water bottles. Combs. Sunglasses. Baby food. Soap. CDs. Photographs. Gloves. Rings. Artwork.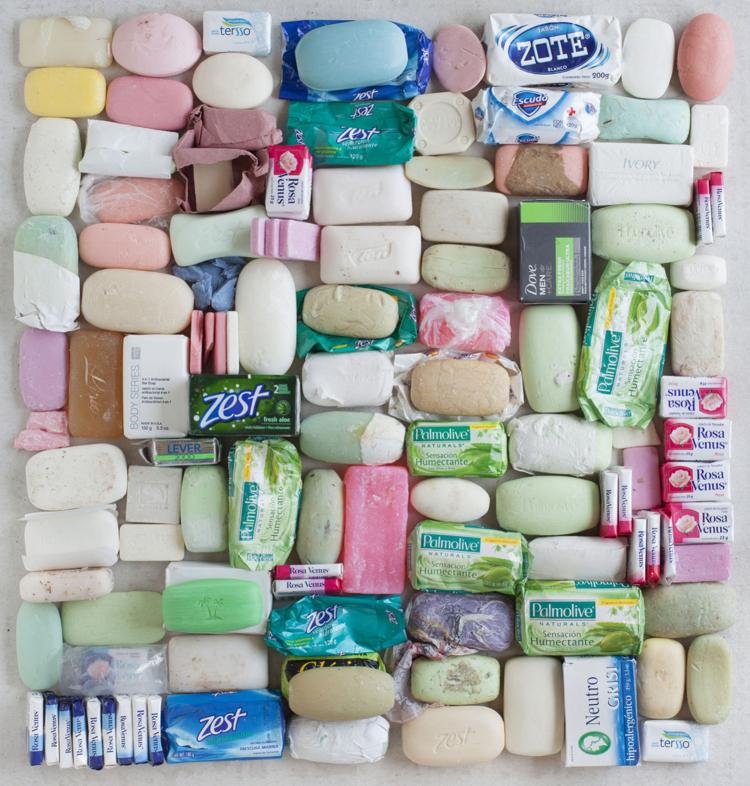 Border patrol agents would detain migrants crossing the border then confiscate and discard these objects.
Kiefer rescued it all from the trash, eventually filling up his shed and studio and house with an unexpected inventory considered worthless by the U.S. government but, in fact, full of meaning. Kiefer recognized he could tell an important story. But how exactly?
Enormity
Kiefer knew that these objects each were imbued with something personal, even sacred, as if they had been anointed by the sweat and tears that result from intense human trauma.
"I knew I must respect the individual items," he said. "Each comb is used in such an intimate way." All of the shirts and socks and hoodies and briefs had been worn by people with histories and feelings and hopes.
"Some of boxer briefs are hilarious," he said. They feature cartoon characters. "A smile comes across your face. And then the flip side, the tragedy: These were taken away."
He began arranging the items by category: all the combs together, all the shoelaces, all the candy bars. He matched colors and forms, he used enhanced monochromatic backgrounds and simple lighting. He shot from above, creating essential square images.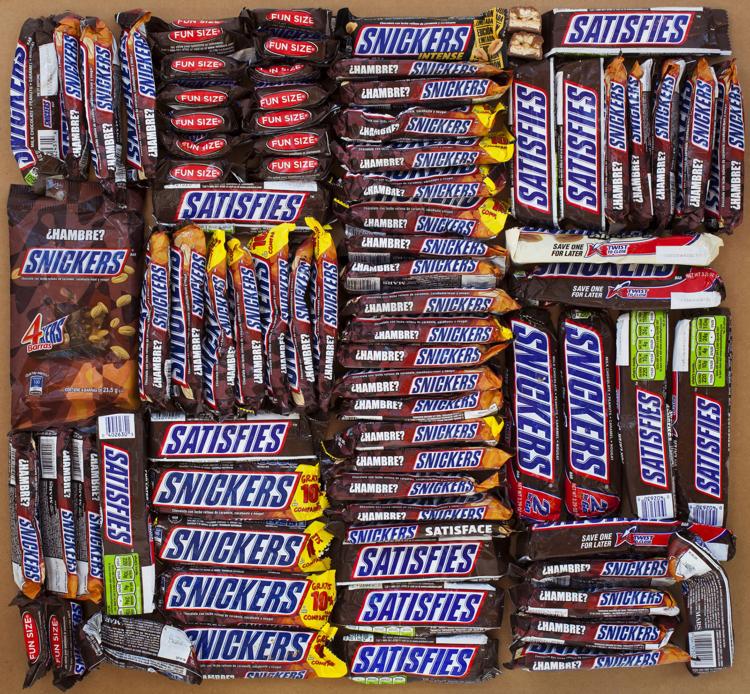 He would concentrate on the process of creating these photographs, the assembly, the light, the exposure. And then it would hit him: All that these people had sacrificed and lost in exchange for the unlikely promise of a better life.
"How I haven't cracked yet, the enormity of these things, what these objects represent ...," he mused.
Gadsden, who considers Kiefer a cultural and historical preservationist, said footage for the documentary was shot during two trips to Ajo, in November 2017 and September 2018, and that the film focuses entirely on Kiefer and his art.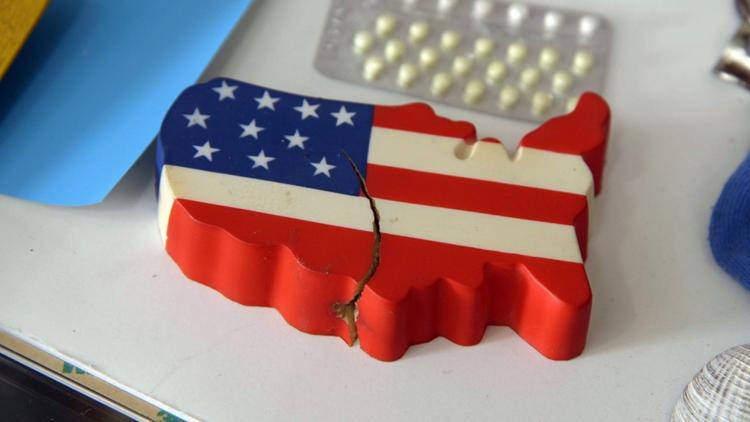 Torruella said the current immigration phenomenon is an important part of Latin American history and projects like Kiefer's illuminate the nuances of a problem that policy makers too often portray in simplistic terms.
"We obviously are living in a very challenging time," she said.
The documentary is a portrait of Kiefer, Torruella said, but hopefully it will stimulate conversation about larger issues facing the U.S. and Latin America.
Gadsden noted that Kiefer, who grew up Catholic, is bringing his values to bear on the project, as well as creating a kind of new iconography.
"He is, in a way, creating altars," Gadsden said.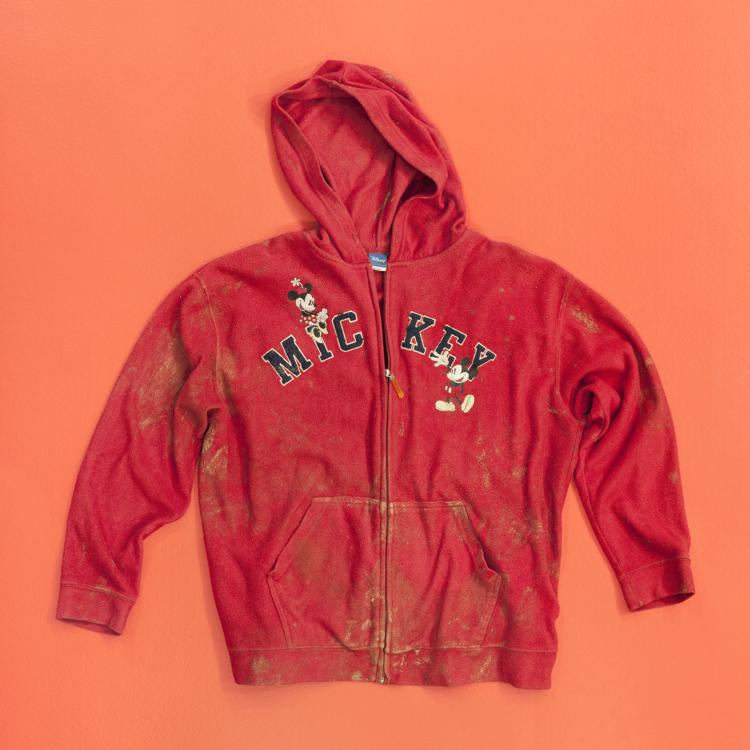 'Simple humanity of it'
More than 100 of these photographic "altars" will be on display at the Skirball Cultural Center in Los Angeles, Oct. 19 through March 2020. The work first caught the attention of curator Laura Mart last summer, when the immigration issue often dominated the news cycle.
"I though his work was particularly poignant and thought it could start a lot of conversations about immigration," Mart said.
So she went to Ajo, met Tom, scrutinized his pictures and started to think seriously about how best to present the "El Sueño Americano" collection.
"Most communities in the U.S. have an immigrant presence, whether it's acknowledged or not," she said. Los Angeles is particularly diverse and intrinsically connected with Mexico and, by extension, the rest of Latin America.
The Skirball, founded in 1996, "is a place of meeting guided by the Jewish tradition of welcoming the stranger and inspired by the American democratic ideals of freedom and equality," according to its website.
"The history of the immigrant in the U.S. contains many instances of xenophobia and nationalism, and certainly Jews were (a target) of that," Mart said. The current migrant experience is "something that resonates strongly with our own roots and with the Jewish-American experience."
So Kiefer's series was a natural fit.
"The simple humanity of it really strikes people on an emotional level," Mart said. And it resonates more than a century back through time, for U.S. policies and involvement in Mexico, Central America and beyond has helped create the conditions that pressure people to leave their homes, she said.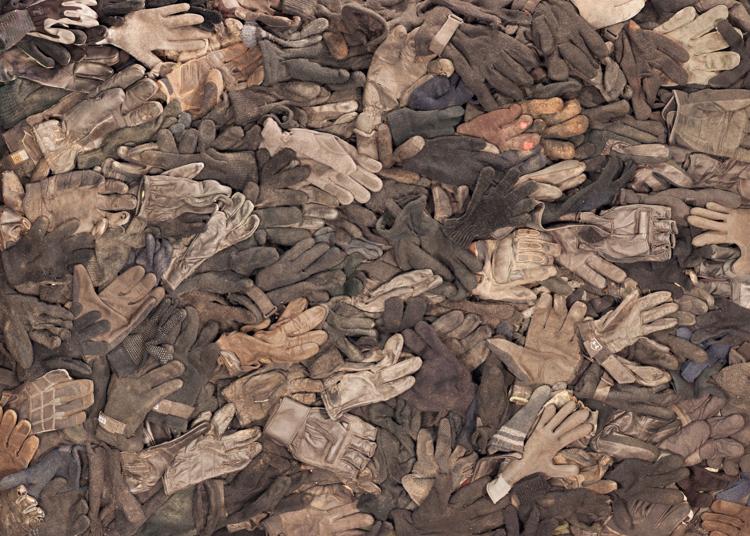 The exhibition will not focus on causes of the migrant crisis, such as the so-called war on drugs and efforts to destabilize democracy and prop up autocrats south of the border, Mart said.
"The exhibition doesn't ... seek to lay blame at anyone's feet."
But it does offer a response to our current predicament, she said.
"How can you take away somebody's soap, how can you take away a child's stuffed animal, someone's CD collection?"
Reverence, respect
Kiefer said he is both striving to raise awareness of the what he considers immoral treatment of migrants, and at the same time paying tribute to people — victims — who have been forced by circumstances to turn their lives upside down, with no guarantees that they might land on their feet.
And the risks are life-threatening.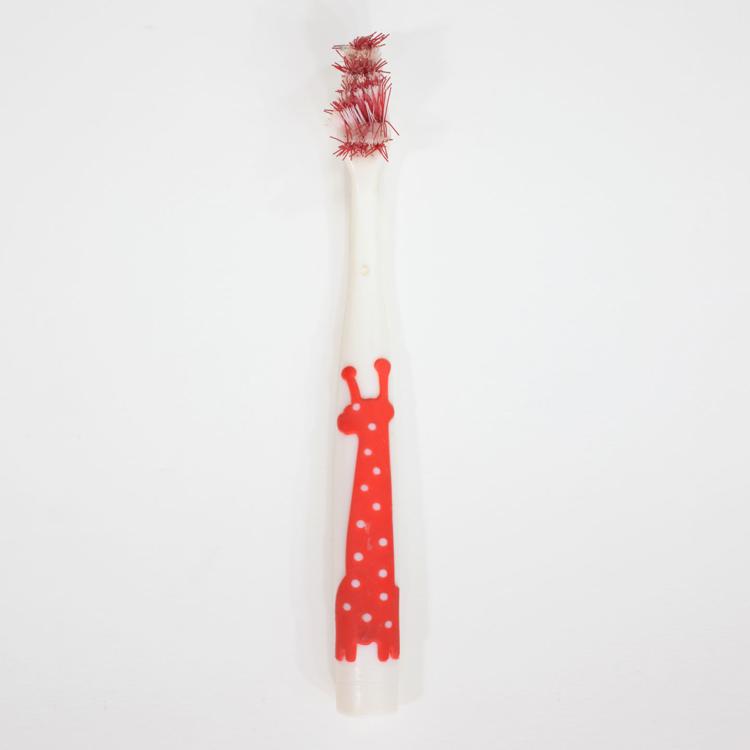 In May 2018, Claudia Gomez Gonzalez, a 20-year-old student from Guatemala, crossed the Rio Grande in Texas with the hope of reuniting with her boyfriend, continuing her education in the U.S. and becoming an accountant. Instead, she was shot in the head by a border patrol agent and killed.
U.S. Customs and Border Protection, initially asserted its agents had come "under attack by multiple subjects using blunt objects," including Gomez Gonzalez. Then it revised its explanation, stating that one of its agents had been "rushed" by an attacker. But video footage appears to contradict the agency's claims.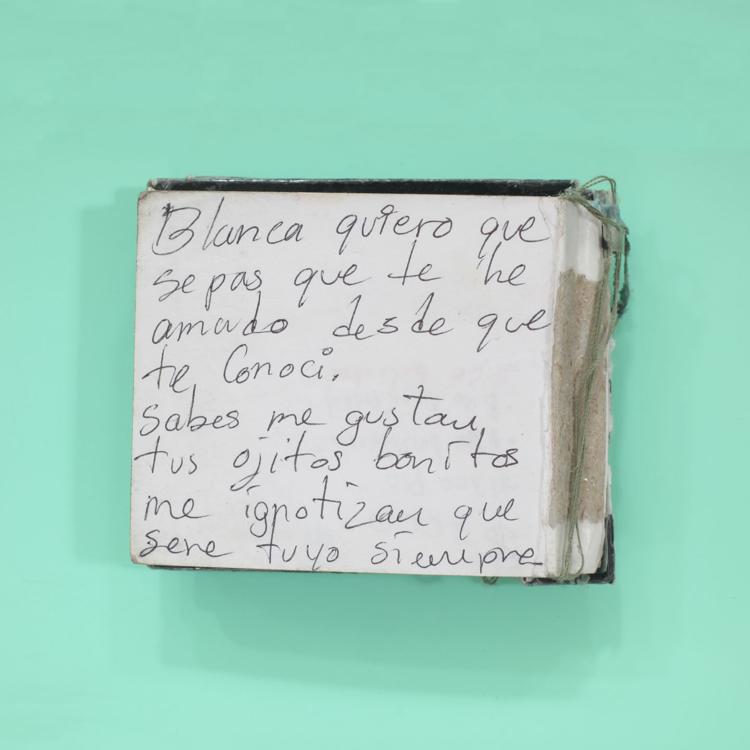 The episode was a reminder of the dangers migrants face.
"I was so shaken by it," Kiefer said. In the wake of the young woman's death, the artist has invoked her name repeatedly on social media and in his mind. And he has doubled down on his project, soon to enjoy its first large audience.
"These are people who work in the fields, in meat processing plants," he said, people seeking a better life who make a material difference to ours. "The place I come from is a place of reverence and respect."