Dan Leonard, longtime champion of music education in the Charleston area, died early Tuesday. He was 80.
Leonard had been in ill health and increasingly coping with dementia, according to his sons, Pat Leonard and Daniel O'Lannerghty.
In 1945, Leonard's father founded a music school in downtown Charleston. After five years in the Marine Corps, Dan took over the school around 1970, eventually developing a sight-reading method, described in the book "Building Confidence Through Sight-Reading" which became popular not only at the Leonard School of Music but in local public school band rooms and beyond.
His approach to teaching always was positive and encouraging, according to family and colleagues.
"Danny would show them love and respect and could teach ANY child to believe in themselves and to know that they are special," Maralee Barela, a grand-niece who helped run the school in the early 2010s, wrote in a Facebook tribute. "He'd always say at the end of every lesson, 'YOU are going to be really, really good.'"
The Leonard School of Music eventually relocated to West Montague Avenue where it occupied the second floor of what was then Fox Music House. The private, for-profit school played an oversize role in fostering Charleston's now-mature generation of jazz musicians.
"In addition to being a masterful music teacher, Danny was a really generous person," wrote bandleader and trumpet player Charlton Singleton in an email. "He sometimes would just call me up just to ask how I was doing. This was years after I wasn't working at the Leonard School of Music officially."
The school offered private lessons and ensemble playing, dividing students up according to ability, not age.
"The amount of young people's lives that he impacted is his legacy," Singleton wrote. "There are not too many musicians in the Lowcountry who don't know about Danny Leonard and the Leonard School of Music."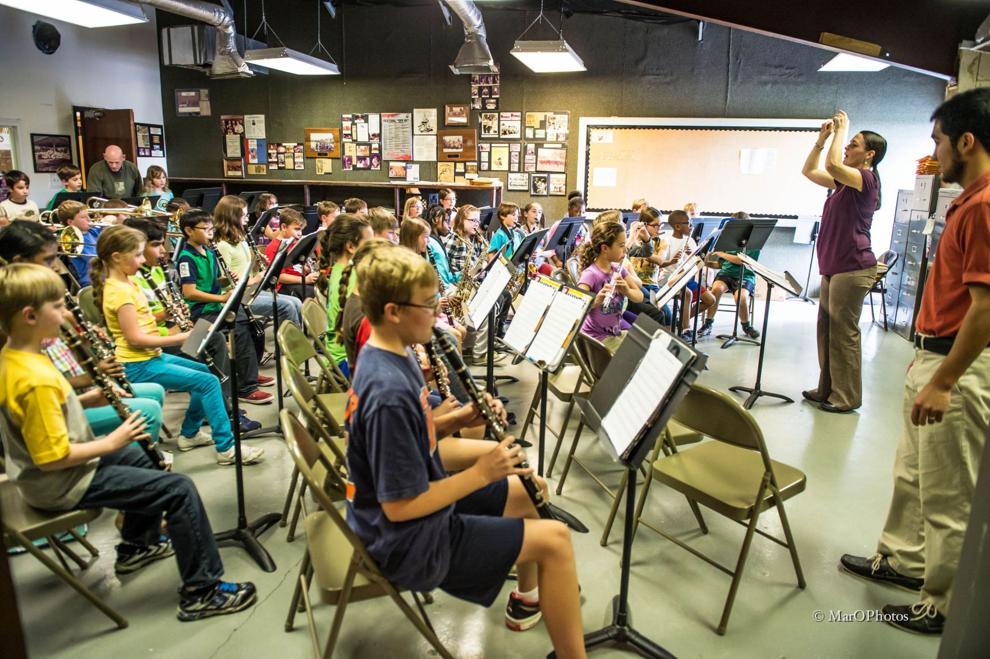 In 2000, Leonard overcame an intense battle with non-Hodgkin's lymphoma that began in 1997 and involved chemotherapy, bone marrow transplants, drug treatments and more.
He refused what his doctor said was his last hope, an experimental allogeneic stem cell transplant, declaring, with a smile on his face, "I think I'm going to be OK." Ten months later, he rode a bike from Santa Monica, Calif., to Folly Beach, accompanied by Fox Music owner Charles Fox and Leonard's nephew, Roman Hammes, to raise cancer awareness and encourage early screenings.
Ten years later, in 2010, he did it again, riding this time from San Diego to Folly Beach.
Leonard's sight-reading book (which emphasizes reading rhythms, not melodic lines) was produced in response to direct experience: He noticed that a failure to grasp the nuances of rhythm was holding young players back, preventing them from understanding other aspects of music-making.
In 2009, the school ran into financial difficulties and soon registered as a nonprofit. It continued to offer band classes and community outreach programs until, in early 2017, it was absorbed by Jazz Artists of Charleston, which renamed the school the Charleston Jazz Academy as part of a organization-wide rebranding.
Mark Sterbank, jazz saxophone player and music professor at Charleston Southern University, called Leonard a friend and mentor.
"I came to know him more closely when I began teaching woodwind techniques at Charleston Southern many years ago and he took me under his wing sharing resources, contacts and teaching techniques gleaned from his years of experience," Sterbank wrote in an email.
The young sax player went to work at Leonard's summer jazz camps.
"Danny always had a kind, encouraging word and some pearl of wisdom to offer. When with him, I always felt like an equal, like you feel with an old and dear friend, even though he was 26 years my senior and more like a father."
In recent years, Sterbank would meet Leonard for lunch and the two men would simply pick up where they had left off.
"Danny had a passion and energy for music education that was contagious," Sterbank wrote. "He was truly a gem in our city and impacted and influenced many. I am blessed to have known him."