Martin Scorsese's "The Irishman" — a Netflix production released in theaters on Nov. 1 so it could qualify as an Oscar contender, then available for streaming online starting Nov. 27 — is a remarkable film for several reasons.
It boasts great writing, riveting performances by some of Hollywood's greatest stars, and poignant, meticulous directing by one of cinema's all-time masters.
Taken at face value, "The Irishman" is about aging mobsters looking back at their violent lives with a sense of regret and loss, for the price they paid — especially the protagonist-narrator, Frank Sheeran — was high indeed.
But the movie looks back on much more than that. In subtle ways, it considers Scorsese's own output and nicely ties a bow on a magnificent gift he has left the world. It references, indirectly, some of his other mafia movies, such as "Goodfellas" and "Casino," and it treats themes — the nature of loyalty, accomplishment and failure, time and mortality, friendship and betrayal — that the director has grappled with his whole career.
Scorsese's subtext is the nature of filmmaking itself: his own, to be sure, but also cinema in general. "The Irishman" seems to signal a tipping of the scale, a shift away from traditional Hollywood film production and toward the new internet-enabled digital model. That shift has significant implications for filmmakers, theater operators and audiences.
The new approach likely will continue to result in the release of diverse, often compelling entertainment products, providing opportunities to a new generation of filmmakers. But it could also result in a new balance of power and a consolidation of an industry in which digital companies such as Netflix, Amazon and Disney assume the roles once occupied by MGM, Universal, Paramount, Warner Brothers and 20th Century Fox. The studio system once again is captivated by what it sees in the rear-view mirror and perhaps not adequately attentive to the digital highway onto which it has merged.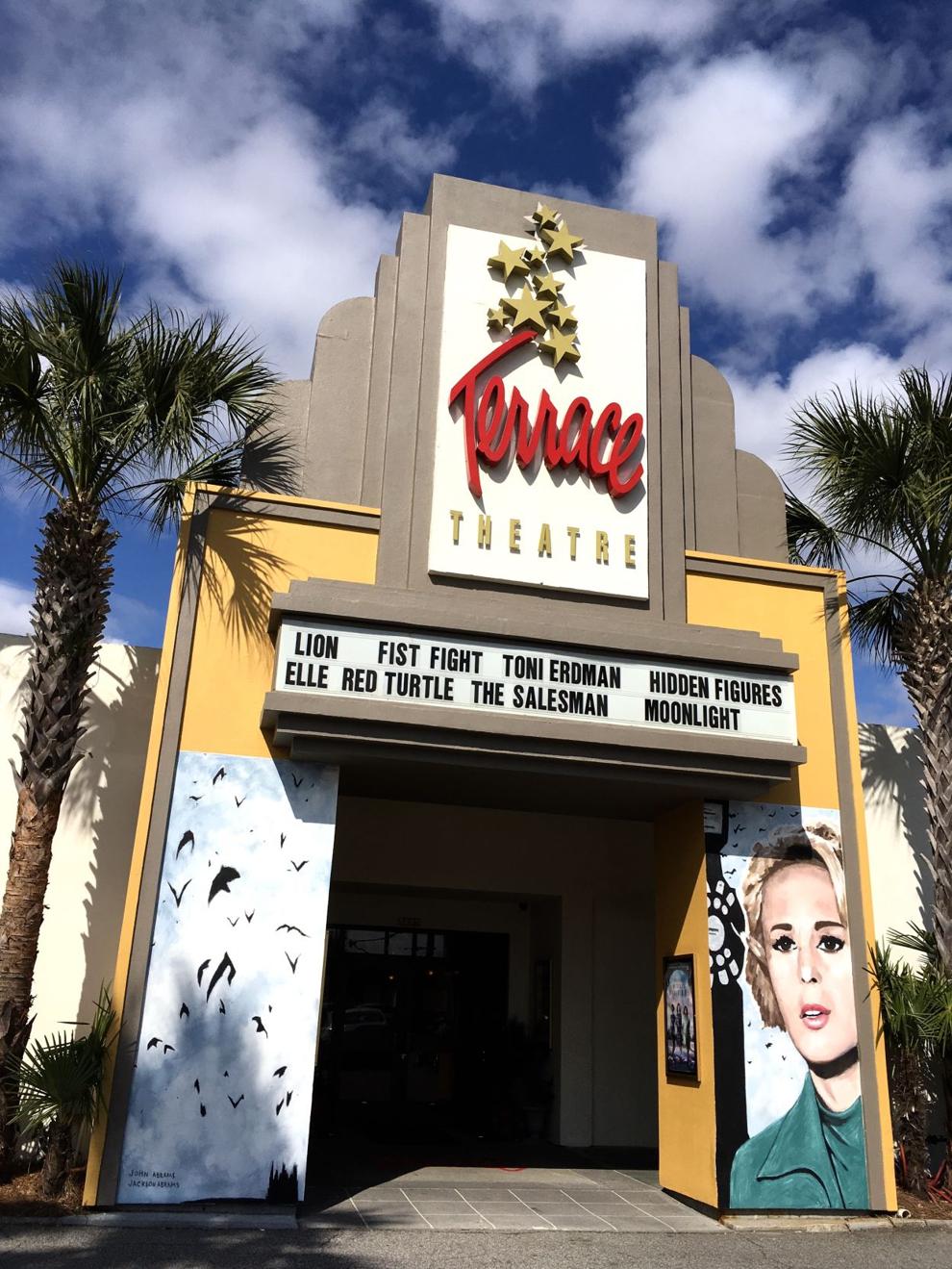 "To me, 'The Irishman' is the end of all that, the closing of that (old model)," said Paul Brown, owner of Charleston's only independent picture palace, the Terrace Theater. "(Scorsese) is among the last of the Hollywood auteurs from that time period."
Streaming vs. cinema
"The Irishman" is an odd admixture of past and future. It's made the old-fashioned way, but none of the Hollywood studios agreed to the high price tag (its budget ended up being $160 million, partly because of the expensive and experimental age-reducing CGI technology employed). So Scorsese went to Netflix, which has deep pockets and wide reach and, lately, a developing interest in brick-and-mortar venues.
It is ironic that an auteur director, with an encyclopedic knowledge of, and appreciation for, traditional cinema, has partnered with a company he himself criticizes, indirectly, for undermining the art form to which he is so devoted.
At a press conference before the international premiere of "The Irishman" in October, Scorsese emphasized the importance of cinema's communal experience, then justified the Netflix arrangement.
"There's no doubt that seeing a film with an audience is really important," Scorsese said, according to an article in The Guardian. "There is a problem though: we have to make the film. We've run out of room, in a sense; there was no room for us to make this picture, for many reasons. (But) having the backing of a company that says that you will have no interference, you can make the picture as you want — the trade-off being: it streams, with theatrical distribution prior to that. I figure, that's a chance we take, on this particular project."
Some movie theater chains, such as AMC and Regal, are not screening Netflix movies, including "The Irishman," because of disputes over the typical 90-day exclusivity arrangement venues rely on to ensure they make money before films are available online.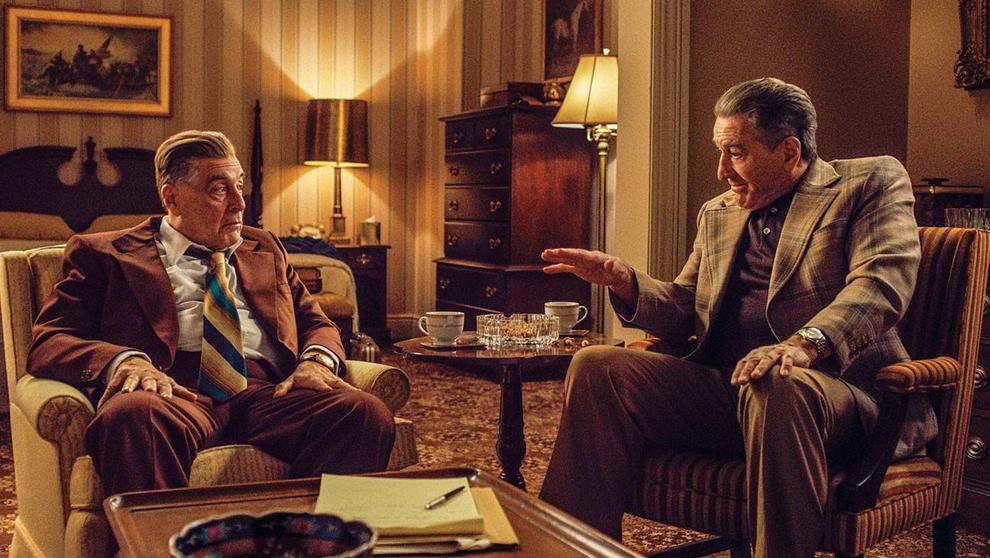 And some prominent figures, including directors Christopher Nolan and Steven Spielberg and actress Helen Mirren, have gone farther than Scorsese in criticizing Netflix. Nolan pointed out that the streaming model made no room for theatrical releases. In early 2018, Spielberg differentiated clearly between movies made for TV and movies made for the theater.
"Once you commit to a television format, you're a TV movie," he said, referring to Netflix. "You certainly, if it's a good show, deserve an Emmy, but not an Oscar. I don't believe that films that are just given token qualifications in a couple of theaters for less than a week should qualify for the Academy Award nomination."
Helen Mirren was especially blunt: "I love Netflix, but f*** Netflix," she said earlier this year at a CinemaCon event, re-emphasizing earlier comments about the "devastating" impact of streaming on filmmakers and audiences who crave theatrical releases.
Netflix has argued that their model is more democratic, enabling many to view films even when brick-and-mortar theaters are few and far between. The company is "customer-focused," catering first and foremost to 150 million subscribers in 109 countries, not to the artistic whims of auteurs.
Tipping the scale
It could be that the streaming-vs.-theater battle is but a sideshow. Really, there are two forces at work that threaten artistically-minded filmmakers: Movie juggernauts designed to rake in enormous profits, such as the superhero movies, Disney franchises, and other low-risk-high-return branded blockbusters, as well as the very real possibility that President Donald Trump's Justice Department will rescind all or part of what's commonly called the Paramount Decree, an anti-trust Supreme Court ruling from 1948.
That law ended Hollywood studios' vertical integration model and their "block-booking" practices that forced theater venues to commit to screening a studio's upcoming slate of films. The court's decision ushered in one of cinema's most fruitful periods of artistic expression. The post-monopoly period broadened access to film production, making way for low-budget and foreign films and the rise of the American auteur.
When studios controlled the means of production, distribution and exhibition, they had a corner on the market and could easily block the way of others, the Supreme Court reasoned. In the decades that followed its ruling, we witnessed the release of movies such as "Easy Rider," "Harold and Maude," "American Graffiti," "The French Connection," "One Flew Over the Cuckoo's Nest," "The Godfather," "Taxi Driver," "Dog Day Afternoon," "Chinatown," "Network" and many more.
Now, if the Justice Department succeeds in deregulating the movie industry, makers of independent, unorthodox or low-budget films eventually could find themselves shut out of a movie marketplace dominated by corporate interests.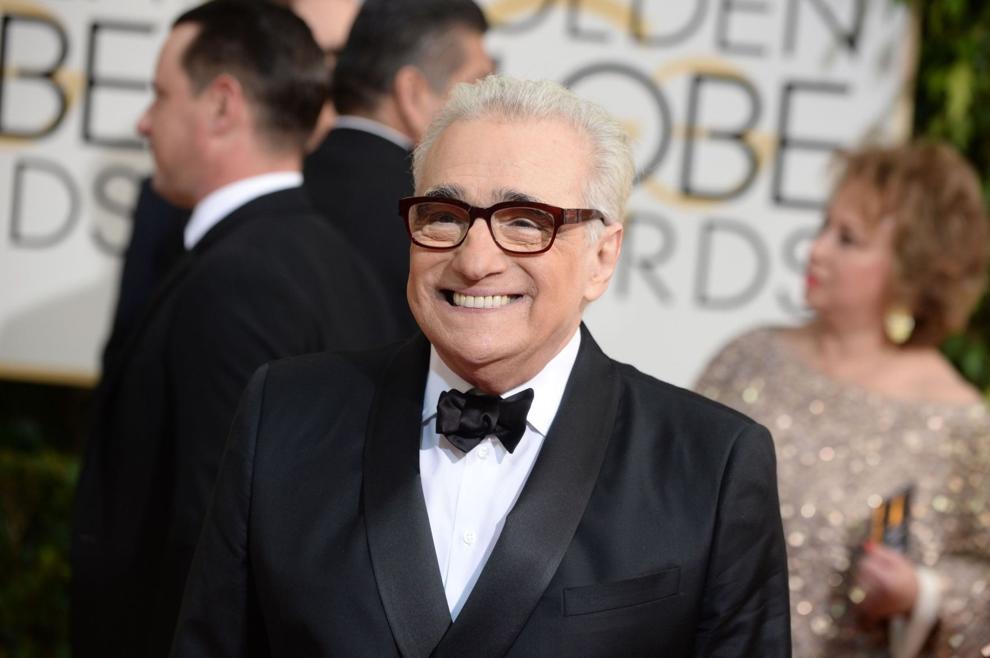 "The Paramount Decree contributed to end of the studio era and the rise of a new era of risk-taking and low-budget productions by auteurs," noted John Bruns, a professor of film studies at the College of Charleston. "It tipped the scale. It took a while for the new Hollywood to emerge, with the rise of the blockbuster in the late 1970s. Now, the Justice Department wants to clean up horse-and-buggy laws that just don't apply anymore because of changing habits."
Viewer habits have changed, to be sure, but not corporate goals, which are to maximize profits and shareholder value. Changes to the Paramount Decree could open the door to streaming companies interested in consolidating production, distribution and exhibition into a vertically integrated model, Bruns noted.
And it could mean the return of block booking, which would favor movies made by the big streaming companies over independent films.
"It would make it easier for Netflix and Amazon to do what they were going to do anyway," Bruns said. Recently, Netflix signed a 10-year lease for the boutique Paris Theater in New York City, and it currently rents other cinemas so movies such as "Roma" and "Marriage Story" can be seen on the big screen and qualify for awards.
So far, though, Netflix has shown no interest in owning venues. What it does want to do — to keep doing — is provide filmmakers with opportunities to realize their creative potential.
Old-style movies
To be sure, many excellent movies have been made in recent years despite these corporate threats. Some have argued that the last decade has been among the industry's most fruitful and rewarding. Indie films have flourished, and streaming services such as Netflix and Amazon have funded artsy projects that otherwise would not have been made.
This was the decade that gave us "Moonlight" and "Lady Bird," "Manchester by the Sea," "The Big Sick" and "Call Me by Your Name."
It's also the decade of "The Avengers" and Disney's live-action remakes of old classics. Big studios mostly have played it safe.
"That's the way the system works," the Terrace Theater's Paul Brown said. "The reaction? The dramas are better than they were. ... There's a big empty space for high-quality adult dramas, whether 'Parasite' or 'Joker' or 'The Lighthouse' or 'The Farewell' — they're still making those."
What's more, Brown sees no decline in movie house attendance, even among younger viewers, despite streaming services and other new technology.
"We're seeing more and more people coming to the movies," he said. "People like to gather, I still believe that. And if you present an experience better than a home experience, they will always gather."
They were gathering to see "The Irishman," Brown said. He secured the film for a three-week run before it became available on Netflix's streaming service.
It's particularly well-suited for the cinema, he said, echoing Scorsese himself, who has beseeched viewers to watch it on a big screen — or, at least, a big iPad.
"Movies are psychologically different," Brown said. "'The Irishman' is an old-style movie, slow, smart, layered. ... There is a nostalgia to it."
How many more such films will be made?