Season 2 trailer out
for 'Mr. Mercedes'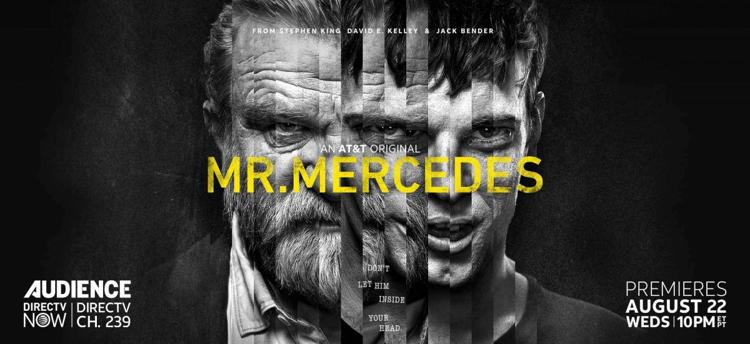 The second season of "Mr. Mercedes," a horror TV series based on a Stephen King book series, will premiere at 10 p.m. Aug. 22. In anticipation, the network has released a trailer for the show. Both seasons were filmed in the Charleston area. 
Among "Mr. Mercedes" actors are Emmy Award-winning Brendan Gleeson as Detective Hodges and Harry Treadaway from "Penny Dreadful" as Brady Hartsfield, the "Mercedes Killer." 
In the trailer, Treadaway is seen on a hospital bed with little brain function or ability to move. However, he soon gains the power to seemingly hypnotize those around him to fulfill his ultimate murderous goals. But, there's a twist. A surgeon in the operation room can actually control Treadaway.
Some bloody trapses and suspenseful music are among other video highlights. 
The second season of "Mr. Mercedes" will run for 10 episodes and air on AT&T's Audience network. 
In the meantime, you can watch the trailer online at charlestonscene.com.
—Kalyn Oyer
Jake Owen is coming
to North Charleston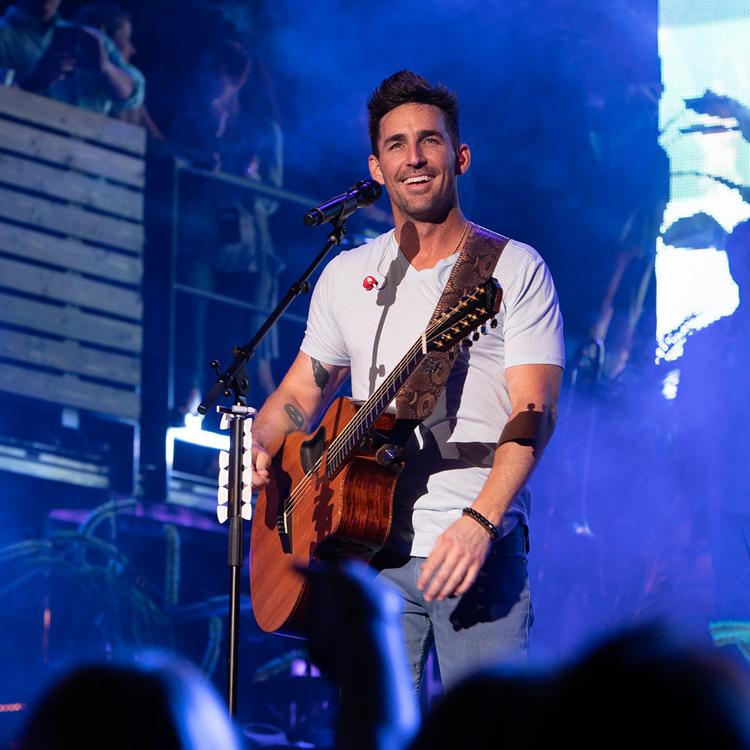 A voice you might have heard over country radio, most notably with his current No. 1 single "I Was Jack (You Were Diane)," is coming to the North Charleston Coliseum for a fall performance. 
Jake Owen, who has had seven No. 1 singles on the country radio charts (cue "Barefoot Blue Jean Night," "The One That Got Away" and "Anywhere With You"), will play with special guest David Lee Murphy and Morgan Wallen on Oct. 6. The North Charleston show is part of his "Life's Whatcha Make It Tour." 
Owen has recently signed a new record label deal with Big Loud Records, reuniting him with award-winning producer Joey Moi. The two are currently in the studio working on Owen's forthcoming project. 
Tickets, available at Livenation.com, the coliseum advance ticket office, or by calling 800-745-3000, range between $25.25 and $60.25, plus applicable fees. For more information, visit northcharlestoncoliseumpac.com.
—Kalyn Oyer
MOJA seeking art
for juried show
The city of Charleston Office of Cultural Affairs is calling for artists to submit work for the 2018 MOJA Arts Festival Juried Art Exhibition.
This year's show will be juried by Victoria Smalls, program director at the International African American Museum and former manager of the Red Piano Too Art Gallery on St. Helena Island.
The exhibition will be Sept. 27-Oct. 7 in the Dock Street Theatre Drawing Room. Artists are encouraged to submit up to five pieces for consideration.
Proposed artwork must have been completed within the last two years and may not have been previously exhibited in the Charleston region.
Artwork in the following categories may be submitted: oils, acrylics, watercolors, pastels, printmaking, drawing, photography and graphics.
Additional work in fiber, sculpture, metals, ceramics, basketry and mixed media also will be considered but subject to space restraints. Wall pieces must be framed and ready for hanging. Freestanding pieces must be fully assembled and ready for installation.
Applications are due by Aug. 31. Residents from South Carolina, North Carolina, Georgia and Florida are eligible. The application fee is $20. Submissions are made via Slideroom.com. A link to the application can be found here: https://cgwp.slideroom.com/#/permalink/program/44150
—Adam Parker