Lyle Lovett and Robert Earl Keen to play intimate acoustic concert in Charleston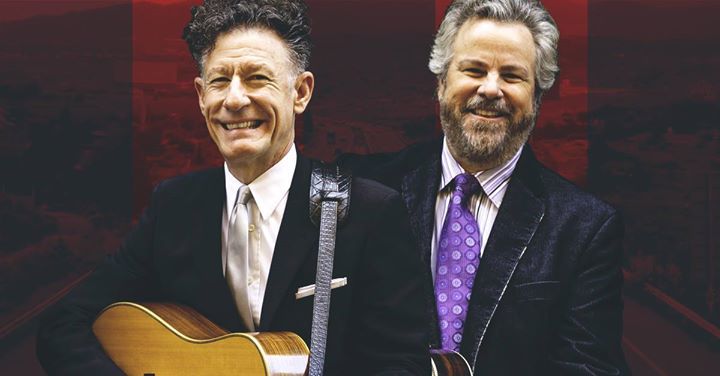 Texas country crooners Lyle Lovett and Robert Earl Keen are joining forces for an up-close-and-personal concert that's coming Oct. 28 to the Charleston Gaillard Center.
The intimate acoustic performance is supposed to imitate a casual jam session, just like the two old friends used to do on Keen's front porch in College Station, Texas, when they co-wrote "The Front Porch Song," which both artists later recorded on their respective debut albums.
Lovett and Keen have collectively released almost 30 albums over the span of their careers. Both have been inducted in the Texas Heritage Songwriters Hall of Fame, while Lovett has also racked up four Grammy Awards. This performance will brush over the highlights of their songwriting histories, featuring stripped-down versions of their most notable hits, along with a in-the-round style retelling of stories in between the music. 
Tickets for the show go on sale to the public at 11 a.m. Friday, Aug. 17. Prices range from $48-$102.50 and are available by phone at 843-242-3099, online at gaillardcenter.org or at the box office at 95 Calhoun Street. Presale access is available for those who are Charleston Gaillard Center Members. To become one, contact the development office at development@gaillardcenter.org or call 843-579-6452.
—Kalyn Oyer 
'Southern Charm' star Ravenel
says he's quitting the show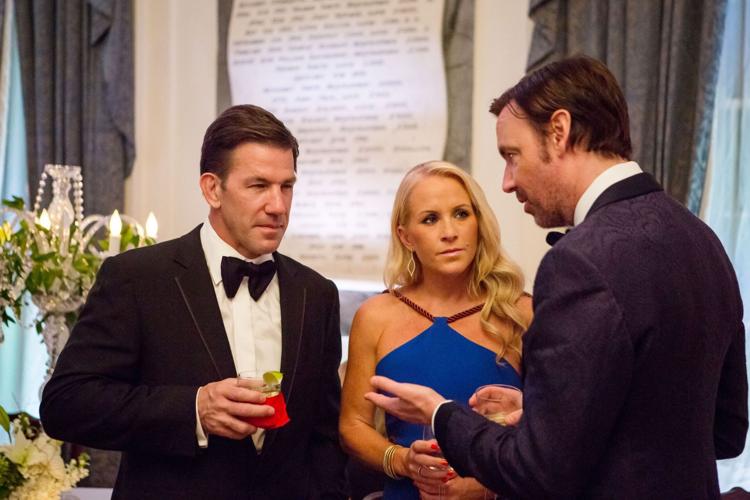 One of the stars of the popular Charleston-based Bravo television show "Southern Charm" said last week he will not be returning. 
Thomas Ravenel tweeted from his private account, "I'm not doing the show anymore. In the contract, they have the right to fictionalize your story. They took advantage of me. I decided I've got too much to lose and informed them I'm not coming back." 
Ravenel, popularly known as "T-Rav," has been a main cast member of "Southern Charm" since its inception in 2014. The show just concluded airing its fifth season this summer. 
In addition to his role as a reality star, Ravenel is also a businessman and former politician. He first ran for U.S. Senate in 2004 for Fritz Hollings' vacant seat and then later against incumbent Lindsey Graham. He also served as state treasurer in 2007. He resigned that office after he was indicted on federal cocaine possession charges. 
—Kalyn Oyer 
Sarah McLachlan to sing
at Performing Arts Center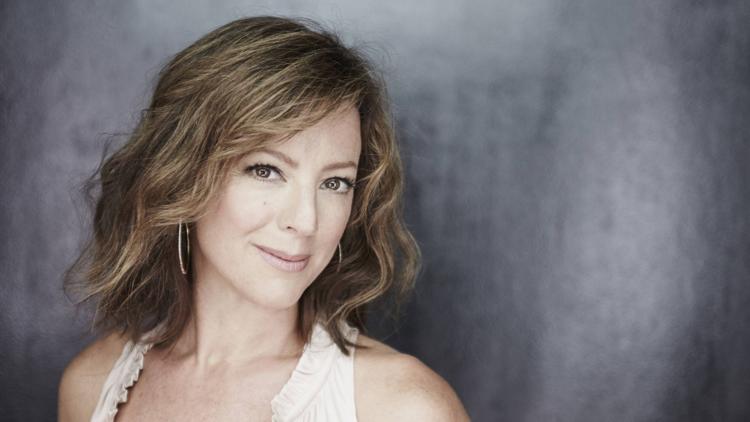 You might know Sarah McLachlan from the really sad SPCA animal shelter commercials with her hit song "Angel" as homeless puppies and kittens scroll by on your television.
Or, you might know the celebrated singer/songwriter and three-time Grammy Award winner from some other songs in her repertoire, including "I Will Remember You," "Last Dance" or "Building a Mystery." 
Regardless, McLachlan is coming to town for a show at the North Charleston Performing Arts Center that is sure to tug on the heart strings. The last time she played at the venue was in 2015, but she's back for a concert at 7:30 p.m. Sept. 24. 
Tickets, which go on sale at 10 a.m. Aug. 24, will be available via ticketmaster.com, by calling 1-800-745-3000 or at the North Charleston Coliseum Advance Ticket Office.
—Kalyn Oyer 
North Charleston seeks
teaching artists for program
The city of North Charleston organizes a variety after-school programs in public elementary schools, including arts enrichment classes through the City's Cultural Arts Department. The department depends on local artists to teach classes and is currently seeking instructors for the 2018-19 school year.
Local artists in all disciplines able to work with elementary school students are invited to apply for a part-time contracted position. The deadline is Aug. 23. There is a particular need for teaching artists in dance, music, theater and creative writing.
Program dates are Sept. 4, 2018, through June 6, 2019. Teaching artists offer instruction at an assigned site twice a week for two months, which equals 16 days of class activities. Instruction takes place from 3:30-5 p.m. Mondays and Wednesdays or Tuesdays and Thursdays. 
Instructors are paid $20/hour. The Cultural Arts Department provides materials.
Interested artists should submit samples of their work (images, sound clips, videos, etc.) along with a current resume or CV by 5 p.m. Aug. 23. Email materials to kyeadon@northcharleston.org or send via USPS to Krystal Yeadon, City of North Charleston Cultural Arts Department, P.O. Box 190016, North Charleston, SC 29419-9016.
For more information about the After School Arts Enrichment program, visit the Arts & Culture section of the city's website at www.northcharleston.org or call 843-740-5854.
—Adam Parker
Library Society hosts chamber music concert
The Charleston Library Society, 164 King St., presents a chamber music concert at 7 p.m. Wednesday, Aug. 22, featuring Charleston Symphony Orchestra musicians.
Violinist Yuriy Bekker and violist Jan-Marie Joyce will start the program with a performance of Mozart's duo in G major. They will then be joined by cellist Norbert Lewandowski and pianist Chee-Hang See for a performance of Brahms' Piano Quartet No. 3 in C minor.
Tickets are $20 for library members and $30 for nonmembers. To purchase tickets, call 843-723-9912 or go to https://www.brownpapertickets.com/event/3592246.
—Adam Parker