Beach Boys are bringing 
good Christmas vibrations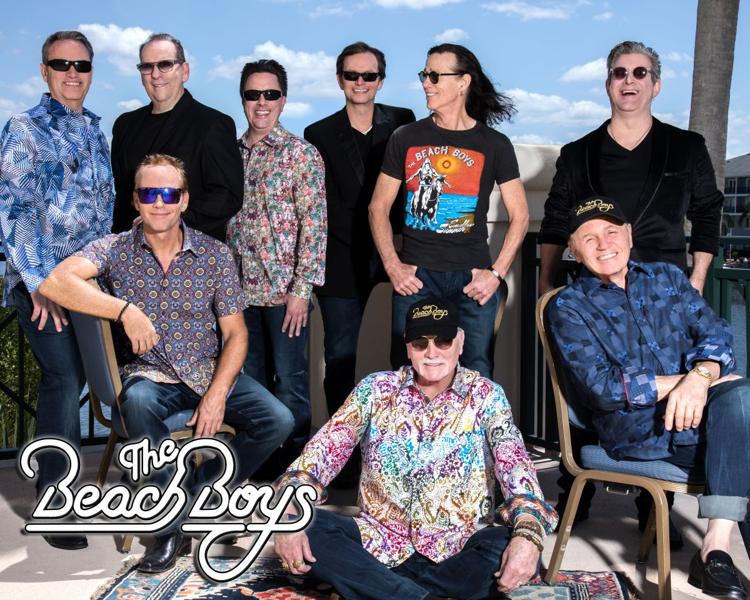 The Beach Boys are coming to the East Coast for Christmas with the "Reason for the Season" tour, which will stop at 6 p.m. Dec. 16 at the North Charleston Performing Arts Center.
Along with hits including "Surfin' USA," "Fun, Fun, Fun" and "I Get Around," The Beach Boys are sure to share their holiday tunes, from "The Man With All the Toys" to "Little Saint Nick" to "Merry Christmas, Baby." 
This tour comes as The Beach Boys mark more than half a century of making music, continuing to ride the crest of an American music history wave that keeps on crashing for the Rock and Roll Hall of Famers and Grammy Lifetime Achievement Award winners.
The Beach Boys are led by Mike Love and Bruce Johnston, who along with Jeffrey Foskett, Tim Bonhomme, John Cowsill, Keith Hubacher, Scott Totten and Christian Love continue the legacy of the iconic band. The North Charleston concert will not feature Brian Wilson, Al Jardine or David Marks, however.
Reserved seat tickets are available online at ticketmaster.com, charge by phone at 1-800-745-3000 or in person at the North Charleston Coliseum Advance Ticket Office at 5001 Coliseum Drive.
—Kalyn Oyer
'Workaholics' star surprises
Charleston fan for birthday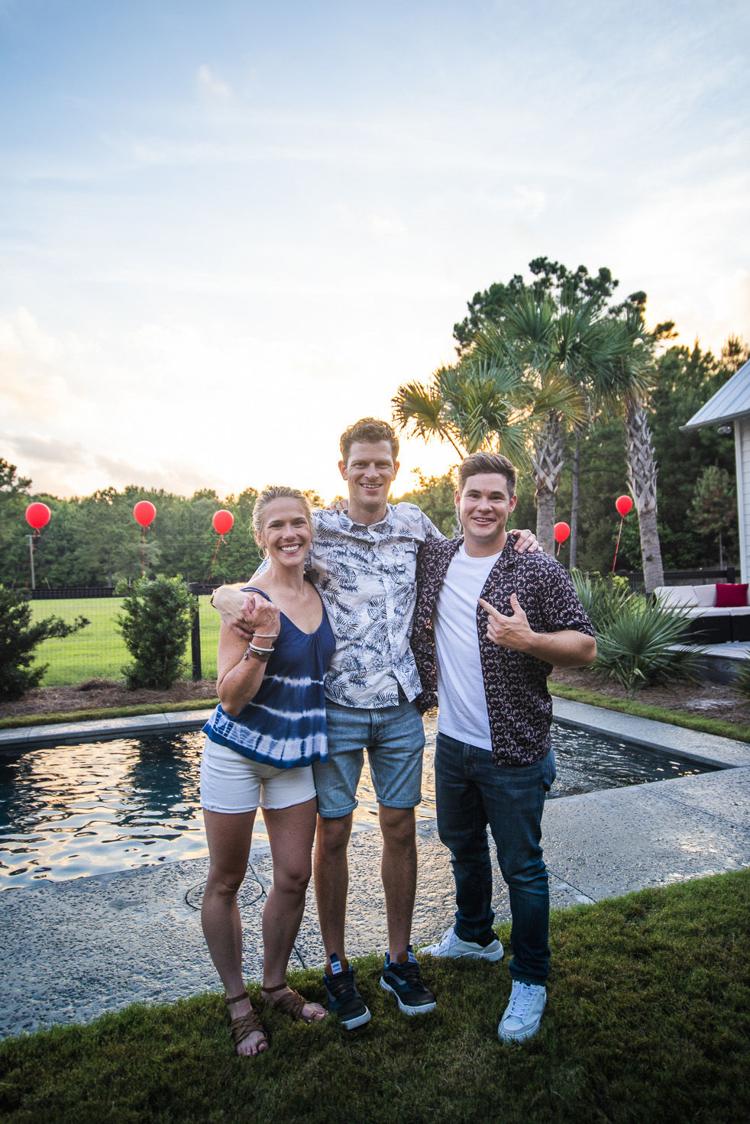 Adam Devine, an actor and comedian best known for his roles in Comedy Central TV show "Workaholics" and a cappella movie series "Pitch Perfect," made a visit to Charleston last month to surprise local fan Tyler Tills for his 30th birthday. 
Devine teamed up with popular rum brand Captain Morgan for a fun birthday surprise party that included Tills and his friends, along with some random people that Devine went door-to-door assembling on the way. 
"Let's get weird," Devine chants at one point to rile up the partiers with red solo cups in hand. 
Devine shared the video on his Instagram account on Wednesday, a day before National Rum Day, as he documented his journey as the "Chief Party Officer" for the big surprise. 
In addition to drinking some rum, the partygoers got treated to some good tunes, pool floats and some more Captain Morgan swag. Devine even sprawled out on a giant float and took a photo with the whole crew in true celebratory fashion. 
Devine had another show on Comedy Central called "Adam Devine's House Party," which is what it looks like he brought to Charleston. 
He will soon return for a stand-up performance at the Charleston Music Hall. 
Devine will bring his "Weird Life Tour 2018" to the downtown venue at 8 p.m. Oct. 29.
Tickets, which range between $25 and $49.50, are available at charlestonmusichall.com, by calling 843-853-2252 or by visiting the box office at 37 John St. The Ticketfly hotline is 877-987-6487. A dinner and a show option is available for an additional $32.
—Kalyn Oyer
DJ Khaled was in Charleston
to perform, ride a rickshaw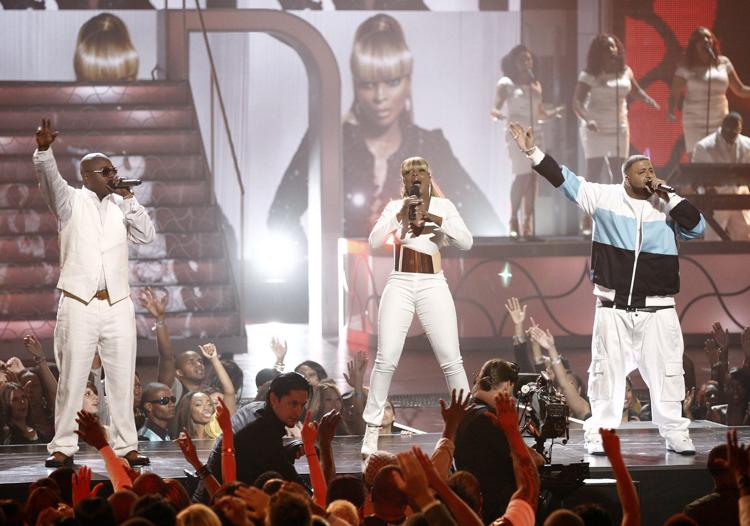 Major key alert. Famous record producer, label executive and social media sensation DJ Khaled was in the Holy City on Aug. 15 to perform at T-Mobile's keynote address in North Charleston. 
In addition to his big stage performance, which was documented and posted on Twitter by some locals, the SnapChat aficionado took to the social media platform to share some of his moments downtown. This included a rickshaw ride that featured a geotag to confirm that the star was indeed here. 
DJ Khaled performed some of his big radio hits, including "All I Do is Win," for T-Mobile executives and team members at the after-party event in North Charleston.
T-Mobile's Chief Executive Officer John Legere was in attendance for the celebration, which was used to unveil the next step in a marketing campaign for the company called "Un-carrier." It's called "Team of Experts," and the focus is real human being customer service agents versus robots. He posted a video of the events, including part of the performance by DJ Khaled. 
In addition, photographs were posted online featuring T-Mobile's Chief Operating Officer Mike Sievert, who traveled all the way from the West Coast for the special occasion. 
—Kalyn Oyer