Chamber music offered
at Dock Street Theatre
Chamber Music Charleston opens its 2018-2019 Ovation Concert Series with a 7:30 p.m. performance Tuesday, Nov. 6, at the Dock Street Theatre, 135 Church St. The program features guest pianist Andrew Armstrong who will join oboist Zac Hammond, flutist Regina Helcher Yost, clarinetist Charles Messersmith, bassoonist Sandra Nikolajevs and french horn player Debra Sherrill Ward.
They will perform Mozart's Quintet for Piano and Winds, Gershwin's Preludes for Clarinet and Piano and an arrangement of Richard Strauss' "Till Eulenspiegel" for piano and wind quintet.
Armstrong, a regular collaborator with Chamber Music Charleston, also has performed with the Charleston Symphony Orchestra. He performs throughout the U.S. and internationally.
Cost of admission to the concert ranges from $5 for students, teachers and parents to $50 for VIP tickets, which include a private post-concert reception with the artists.
Chamber Music Charleston will return to the Dock Street Theatre on January 13 with special guest Francisco Fullana, an acclaimed Spanish violinist, for a performance of Brahm's String Quintet No. 2 in G Major.
The final Ovation Concert on February 26 will feature Armstrong and violinist Jennifer Frautschi and works by Ravel and Franck.
For more information and tickets, go to chambermusiccharleston.org or call 843-763-4941.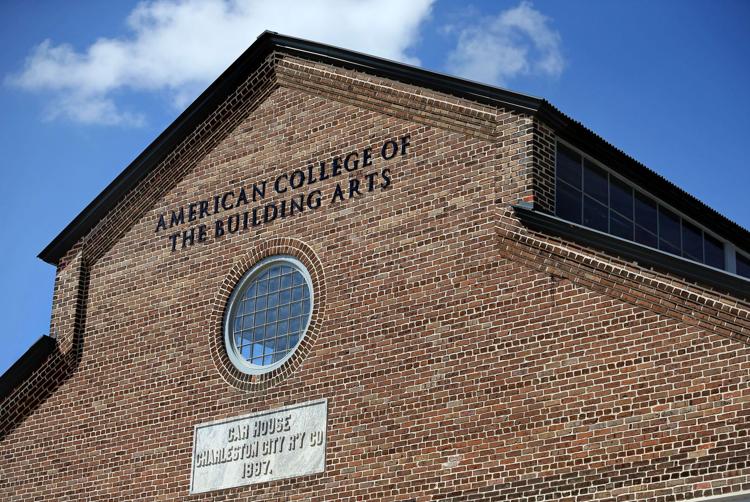 Brockschmidt, Coleman
to offer design lecture
The American College of the Building Arts is hosting a free lecture by renowned designers Bill Brockschmidt and Courtney Coleman called "Crafting a Vision" at 6 p.m. Monday, Nov. 5 at the Trolley Barn, 649 Meeting St. Seating is limited. RSVP to waltonj@acba.edu. A donation of any amount to the College's General Scholarship Fund guarantees priority seating and admits two to a reception in the speakers' honor following the lecture.
This is the third of six events, part of the American College of the Building Arts' 2018-2019 "Mary Scott Guest Lectures: The American South's Decorative Arts and Material Culture."
Brockschmidt and Coleman will discuss their work and key design topics such as traditional detailing, proportion, materials and craftsmanship in architecture and furnishings. They formed Brockschmidt & Coleman, located in Manhattan, in February of 2001, and have worked on projects in the U.S. and abroad.
C of C piano series
presents Jeffrey LaDeur
The College of Charleston International Piano Series, organized by Paul Sanchez, presents Jeffrey LaDeur at 7:30 p.m. Tuesday, Nov. 6, at the Sottile Theatre, 44 George St.
LaDeur is pianist and founding member of the acclaimed Delphi Trio, founder and artistic director of New Piano Collective and the San Francisco International Piano Festival. In 2015, he began a survey of Debussy's complete solo piano music, culminating in an acclaimed debut recital at Carnegie Hall on the centennial of Debussy's death. 
LaDeur, who enjoys an international career and performs both solo programs and concerti with major orchestras, will present a recital at the Sottile Theatre featuring works by Frederic Chopin, Jean-Philippe Rameau and Johannes Brahms.
General admission is $20, free for students and faculty/staff and children under 18. Buy tickets online at go.cofc.edu/ips, at the door, by emailing concerts@cofc.edu or by calling 843-953-6315.
LaDeur also will conduct a master class, free and open to the public, 11 a.m.-1 p.m. Wednesday, Nov. 7, in the Cato Center for the Arts, room 237.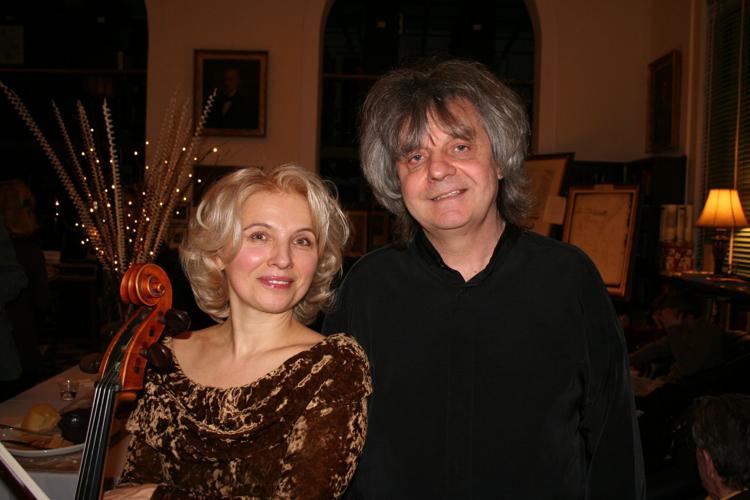 Gibbes lecture series
to feature Maya Lin 
The Gibbes Museum Of Art Distinguished Lecture Series this year features artist Maya Lin, best known for her elegant Vietnam Veterans Memorial in Washington, D.C., and the Civil Rights Memorial in Montgomery, Ala.
Lin's work, often socially and politically informed, extends far beyond memorials. She has created large-scale public sculptures, video and interactive art, and three-dimensional works featuring unorthodox materials. Several years ago, her work was featured on a Spoleto Festival poster.
Her lecture is 6:30 p.m. Wednesday, Nov. 7, at the Charleston Music Hall, 37 John St. Tickets are $60 for Tier 1, $40 for Tier 2; $50 for members; $15 for students and faculty. Go to www.charlestonmusichall.com.
Charleston Music Fest
presents opera program
Charleston Music Fest, a College of Charleston series organized by faculty cellist Natalia Khoma and pianist Volydymyr Vynnytsky, will present soprano Zoia Rozhok for a night of chamber music and opera arias. The program, scheduled for 7:30 p.m. Thursday, Nov. 8, at the Simons Center Recital Hall, 54 St. Philip St., will feature works by Rachmaninoff, Debussy, Donizetti, Puccini and Verdi.
General admission is $25, $10 for students. Season subscriptions are available for all three concerts. Buy tickets online at go.cofc.edu/cmf, at the door or by calling 843-953-6315.
Rozhok has performed with the National Opera House of Ukraine, State Opera Theatre of Ukraine and the Lviv Theatre of Opera and Ballet. She has sung with the Chernihiv Philharmonic, Moscow Conservatory and Lviv Philharmonic. She will perform with Khoma and Vynnytsky.
Edwards and Pittas 
perform cabaret together
Singers Leah Edwards and Dimitri Pittas, who are married and residents of the Lowcountry, will perform together in a cabaret program called "Wunderbar!" at the Charleston Performing Arts Center, 873 Folly Road, James Island. Performances are scheduled for 7 p.m. Friday, Nov. 9 and 3 p.m. Saturday, Nov. 10. Tickets are $50 and $75. This is the first in a series of command performance concerts produced by the Charleston Performing Arts Center.
Edwards is a classically trained singer and pianist who crosses genres. She can dance and act, too. She has appeared on numerous concert and theater stages, including Broadway, off-Broadway, Carnegie Hall and Lincoln Center. She was seen recently at the Gaillard Center in "Gershwin & Bernstein Take New York" with the Charleston Symphony Orchestra.
Pittas is making a name for himself in the world of opera. A Greek-American and native of New York, the tenor has appeared with the Metropolitan Opera, San Francisco Opera, the Deutsche Oper Berlin and many other companies. He has also made numerous concert appearances with major symphony orchestras around the world.
St. Stephen's Evensong
features Bernstein music
St. Stephen's Episcopal Church, 67 Anson St., is offering an unusual Evensong at 5 p.m. Sunday, Nov. 11, featuring music by Leonard Bernstein from his "Mass" and "West Side Story," in commemoration of the composer's birth. The free event will include guest musicians Margaret Kelly Cook and Laura Ball. The church choir is led by organist-choirmaster Wayne Helmly.
"Instead of a straightforward, purely musical setting of the Latin liturgy, he created a broadly eclectic theatrical event by placing the 400-year-old liturgy into a tense, dramatic dialogue with music and lyrics of the 20th century vernacular, using this dialectic to explore the crisis in faith and cultural breakdown of the post-Kennedy era," Helmly wrote about "Mass." 
When it debuted, Bernstein's "Mass," viewed as an expression of dissent, provoked controversy.
"A Choral Evensong featuring the music of Leonard Bernstein is unusual," Helmly wrote. "But it is also 'very St. Stephen's.' We have a reputation for engaging popular culture on issues of social justice that stretches back long before my tenure."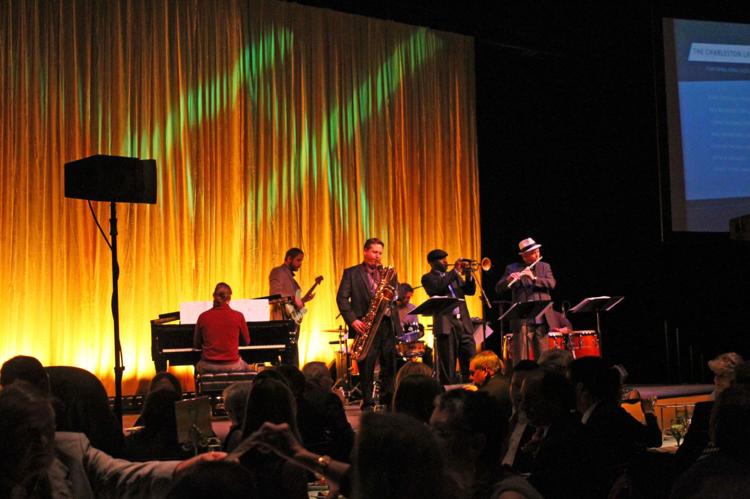 Latin Jazz Collective
takes C of C stage
The 2nd Monday Series at the College of Charleston School of the Arts will present the Charleston Latin Jazz Collective, a group of seven musicians comprised of faculty members, alumni and professionals within the community. They have joined together to create a unique high-energy sound that captures the essence of traditional Cuban music, as well as contemporary Latin jazz.
Musicians include Ron Wiltrout, percussion; Charlton Singleton, trumpet; Jake Holwegner, bass; David Heywood, arranger/flute/percussion; Gerald Gregory, piano; Gino Castillo, percussion/vocals; and John E. Cobb, baritone sax. The Collective will announce the program from the stage.
The concert is 7:30 p.m. Monday, Nov. 12 at the Simons Center Recital Hall, 54 St. Philip St. Tickets are $15 for adults, $10 for students (free for faculty and staff) and can be purchased online at go.cofc.edu/secondmondaymusic or at the door. 
Mark Bryan honored
for C of C service
The College of Charleston Arts Management Program will honor its Artist in Residence, Mark Bryan, who has announced he is leaving his post at the school to pursue other interests. Bryan has taught in the program for 10 years and organized the popular "In the Mix" lecture series about the music industry.
"In the Mix: Celebrating Mark Bryan" will be held at 6:30 p.m. Monday, Nov. 12 at the Sottile Theatre, 44 George St. It is free and open to all.
Bryan is the Grammy Award-winning lead guitarist of Hootie and the Blowfish. At the College of Charleston, Bryan has worked with faculty and staff of the Arts Management Program to develop an industry-based concentration for students who are Arts Management majors. Today, the Music Industry Concentration is one of the program's fastest growing interests among students.
"Mark's professional contacts in the music business and use of those contacts over the years to assist students in getting internships, and his overall involvement in the development of the music industry concentration, have been immeasurable in advancing the curriculum of the Arts Management Program," said program director Karen Chandler.
The event will be hosted by Arts Management alumnus John Shields of Charleston's hip-hop-pop-rock duo, Little Stranger. The event also will feature student performances and a few surprises.
Camera Works Cafe
focuses on 'Southbound'
After a disruption caused by Hurricane Michael, Camera Works Cafe is resuming its presentation of artists connected with the Halsey Institute's "Southbound" photography exhibition.
Camera Works Cafe, in partnership with the Halsey and Redux Contemporary Arts Center will present John Lusk Hathaway, a lecturer in photography at the College of Charleston, at 6 p.m. Thursday, Nov. 8, at Redux, 1056 King St.
The free talk is the first of three concerning "Southbound," the blockbuster show now on view at the Halsey and at the City Gallery.
Hathaway's major projects include "Archaeology of Water," which documents the unique land and culture of South Carolina's barrier islands and salt marsh communities, and "One Foot in Eden," which focuses on the people of Carter and Johnson counties in the Cherokee National Forest in Upper East Tennessee.
"Southbound" artist Michelle Van Parys will speak at Redux on Dec. 13, followed by "Southbound" curators Mark Long and Mark Sloan on Jan. 10.
—Adam Parker