Paul Garbarini can immediately spot people who have been on one of his downtown Charleston tours.
"They are the ones standing in front of a brick wall staring at it," he said with a chuckle.
Garbarini, who heads Uniquely Charleston Tours, often points out to visitors the different brick-laying styles throughout downtown Charleston, specifically the more intricate antebellum designs.
Once he describes the difference, it's hard not to look at a building to try to figure out a certain brick-laying technique.
Though there are many methods, or bonds, of brick-laying, Garbarini said most early structures throughout the Holy City followed three distinct styles: English, Flemish and American.
Christina Butler, a professor at the American College of the Building Arts in Charleston, agreed.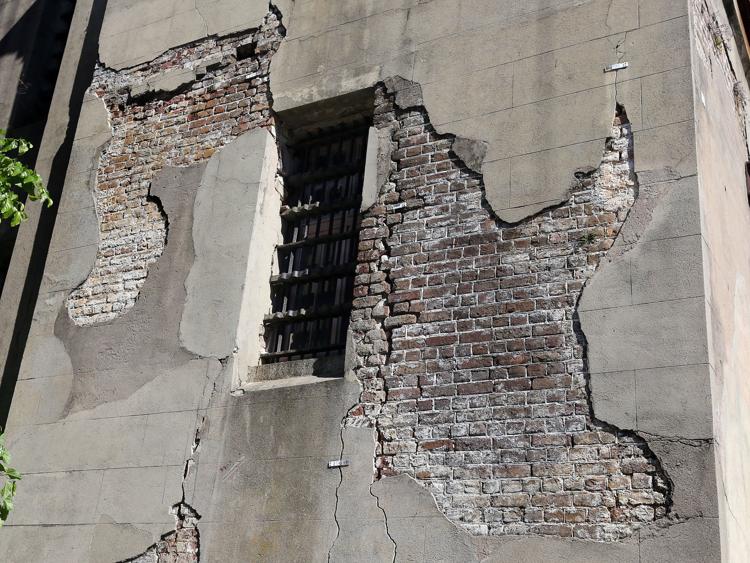 "English is the oldest bonding style," she said. "Then there was a switch in preference, and Flemish bonding became more popular stylistically. ... American, or common bonding, was used for more affordable and more utilitarian buildings. It was real popular when people were building after the Civil War and after the earthquake (of 1886) when they were just trying to get the walls back up."
Brickwork at the old City Jail, built in 1802 with 3-foot-thick walls, is representative of the English style. It has alternating rows of headers and stretchers. A stretcher is the long side of a brick while a header is the brick's end.
Stucco, some of it fallen or chipped away over time, was placed on the outside of the jail.
"Back in the day, bricks were kind of soft," Garbarini said. "The stucco was not only decorative but a way to preserve the bricks."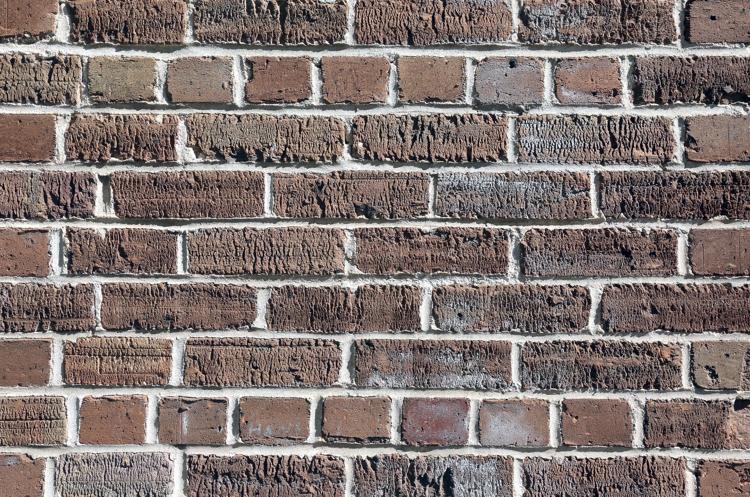 American style
The American bond of brick-laying involves a row of headers and at least five courses of stretchers.
The back of the George C. Birlant & Co. antique shop on King Street is typical of the American style.
The most expensive way of laying bricks was in the Flemish style.
It included staggered alternating rows of headers and stretchers. For example, a brick was laid lengthwise, followed by one with the end showing and then another lengthwise brick and so on. On the next row up, the end brick was placed above the lengthwise brick in the middle so the pattern would be staggered throughout the process.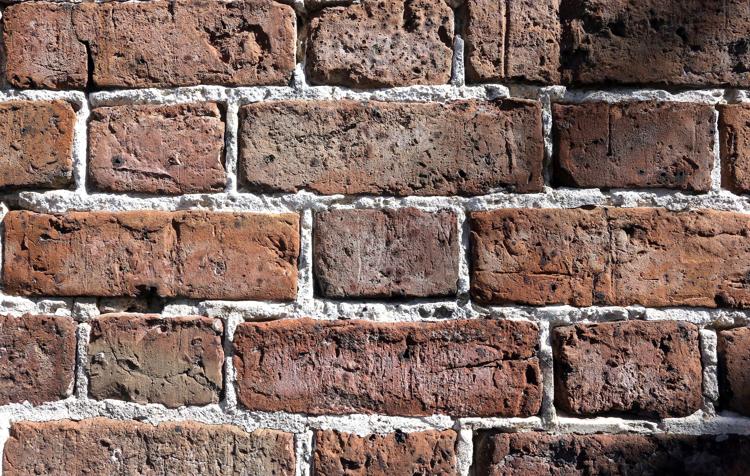 "This guy was rich," Garbarini said of a single house on Archdale Street as he pointed to the Flemish brickwork.
There are variations to the three styles visible in some older-looking structures downtown as well.
Recycled bricks
There's also evidence of bricks from somewhere else.
"The reclaimed bricks have mortar on them," Garbarini said.
And they are quite ubiquitous.
"Reused bricks are all over the city — from fires, war, hurricanes and tornadoes," Butler, of the college, said.
As for modern brick-laying, Garbarini said it's easy to pick out the contemporary buildings.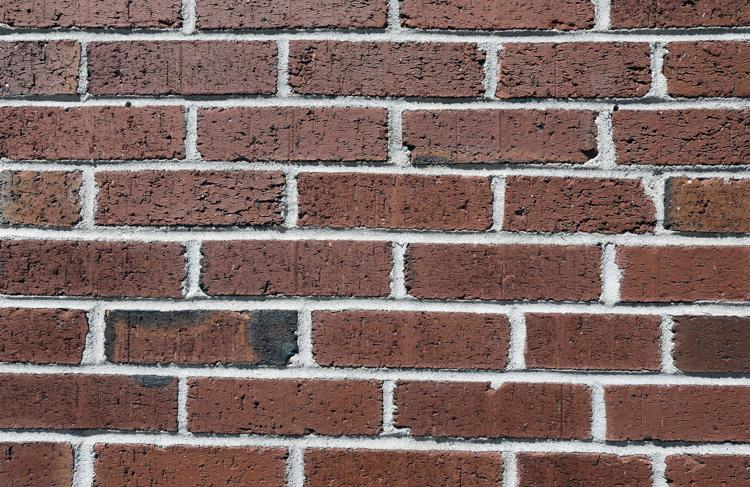 They generally have all stretchers staggered, and the bricks have sharp corners and straight edges. Earlier bricks are not uniform.
Pointing to one modern building downtown, Garbarini exclaimed, "All stretchers. That's a veneer. It's a cinder block building underneath."
Making bricks
Another interesting aspect of early bricks are dark, speckled spots. As bricks were fired in a kiln, bits of iron in the clay would melt to form dots in the final product.
Some bricks have stripes on them. That means they were forced through an extruder and not made by hand.
Standardization of brick sizes began to occur at the end of the 1700s, he said.
Many modern bricks are smaller and have holes in them, so they are lighter. The older bricks are solid.
The early brickwork in downtown Charleston also tells another story related to how bricks were made by enslaved people.
Before 1790, each "forced labor camp," as Garbarini called the plantations, used a mold the size of a man's hand at that particular location, so they varied in size since a man's hand at one plantation could be larger or smaller than one at another brick-making farm.
That resulted in different sizes of bricks, with many at eight pounds apiece, about twice as much as a standard modern brick. 
"They are not like the little wimpy ones we have now," Garbarini said with a laugh and a hope that construction workers who handle bricks now don't bristle at his remarks.