Many people driving by the white bikes mysteriously chained by the roadside might be puzzled about them.
But those who stop and take a closer look can see how these bikes, known as "ghost bikes," serve as a unique memorial, a mix of pain, playfulness and plaintive protest.
The ghost bike at Azalea and Cosgrove avenues in North Charleston celebrates the life of Jathon "Jae" Bellamy, who was killed in February 2015, just two days after his 46th birthday. It's decorated with plastic flowers, a deflated mylar balloon, a small plastic skull, a license plate with his name and image, and several stickers. The stickers read, "comecleanforjae," because police still haven't learned who hit him and then left the scene.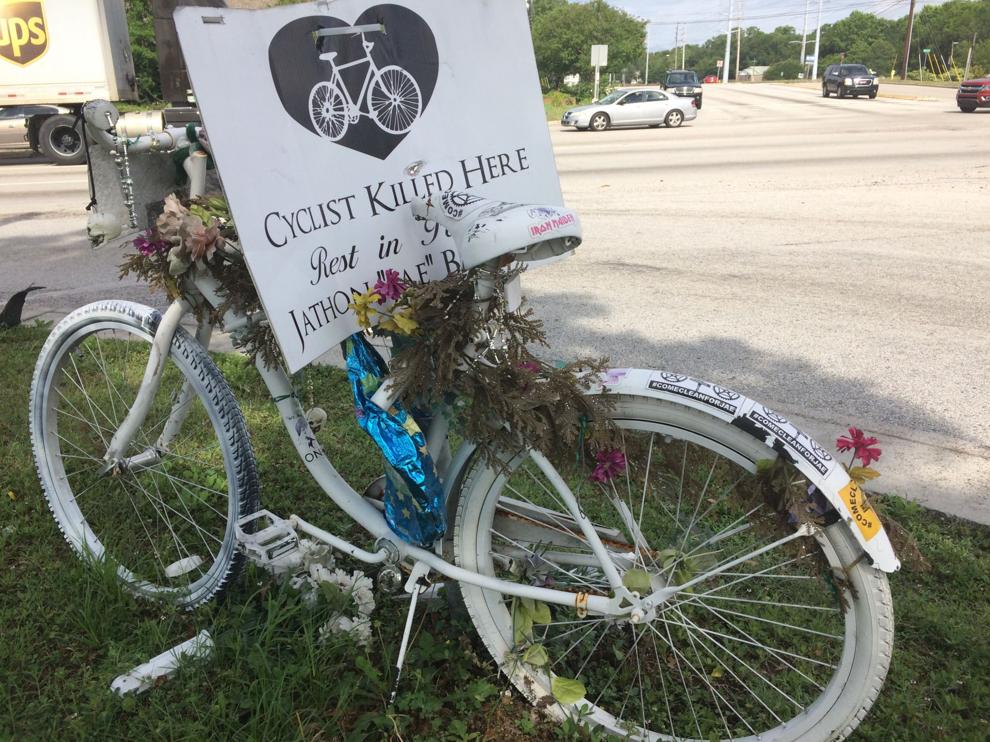 Such memorials are increasingly common around Charleston and a few other South Carolina cities.
Amy Johnson Ely, director of the Palmetto Cycling Coalition, says ghost bikes have a twofold purpose: to memorialize the lost cyclist and to serve as a warning to others about the need to share the road.
"I do think it's similar to when you see a cross on the highway," she said. "People could put up a cross to memorialize a cyclist, but they choose to put a bike. ... People want to call attention to the fact that there are vulnerable bicyclists out there and there needs to be more reverence to them."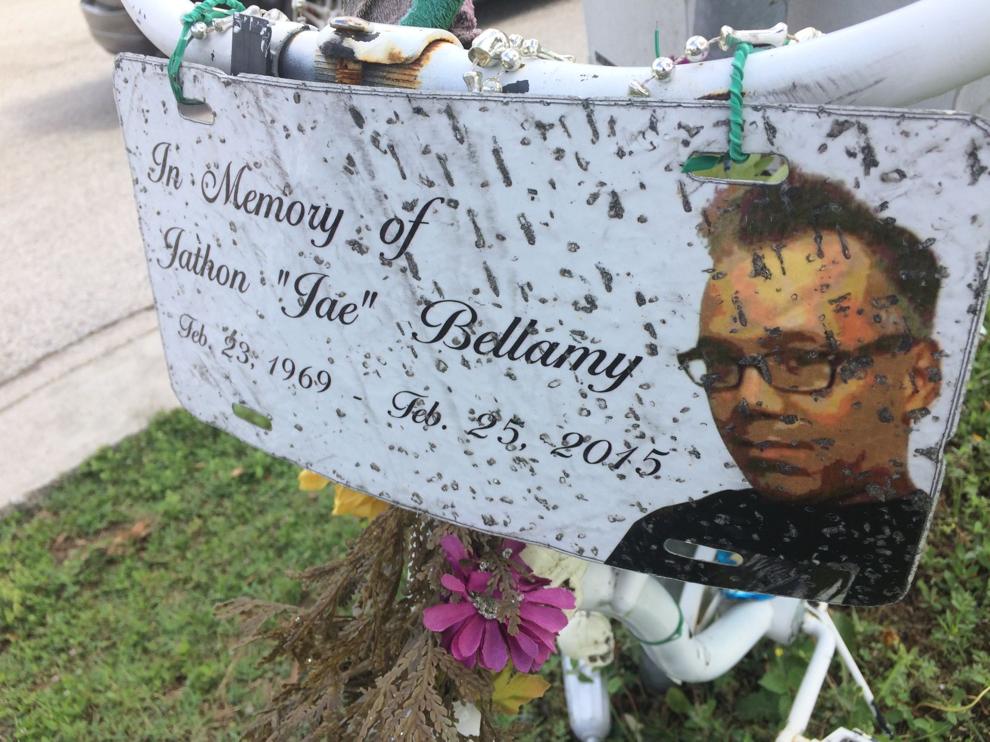 Bicyclists accounted for 2 percent of all traffic deaths in 2014, according to the National Highway Traffic Safety Administration. And South Carolina continues to rank among the worst states for pedestrian and cyclist fatalities.
Such memorials are showing up around the world, with one website listing more than 600 of them in more than 100 U.S. cities and two dozen countries. And that number is probably low.
While there's an international website, ghostbikes.org, that offers information about the memorials, their creation depends on local people taking the initiative to remember a rider lost. And their creation is a bit of a mystery.
Katie Zimmerman, director of Charleston Moves, a cycling and pedestrian advocacy group, said she is unaware of who has placed ghost bikes around the region, or even how many there are.
One of Columbia's earliest ghost bikes was placed near Devine and King streets to memorialize William Wilson, who was killed there in 2008, a year after he graduated from The Citadel.
The bike repeatedly has been stolen and replaced, and Tim Malson replaced it again last week.
Malson also serves as the state coordinator for the Ride of Silence, an annual silent, slow-paced bike ride to commemorate cyclists lost or injured on public roads. 
He said he recently painted six bikes white to advertise that ride and eventually plans to relocate them to locations in the Columbia area where cyclists have been killed. Malson said he never met Wilson but was asked by his family to place a ghost bike in his honor.
"It's obviously to remember their memory, but it's also to raise awareness, to make motorists more aware that cyclists are out on the road and how easy it is to end our lives with one simple little mistake," he said.
The ghost bike memorials rely on someone local taking the initiative, not only to install it but also often to maintain or even replace it. While Myrtle Beach has seen a few cycling fatalities in recent years, no ghost bikes have appeared there so far, said Michael Vaughn of the Pee Dee Bicycle Shop.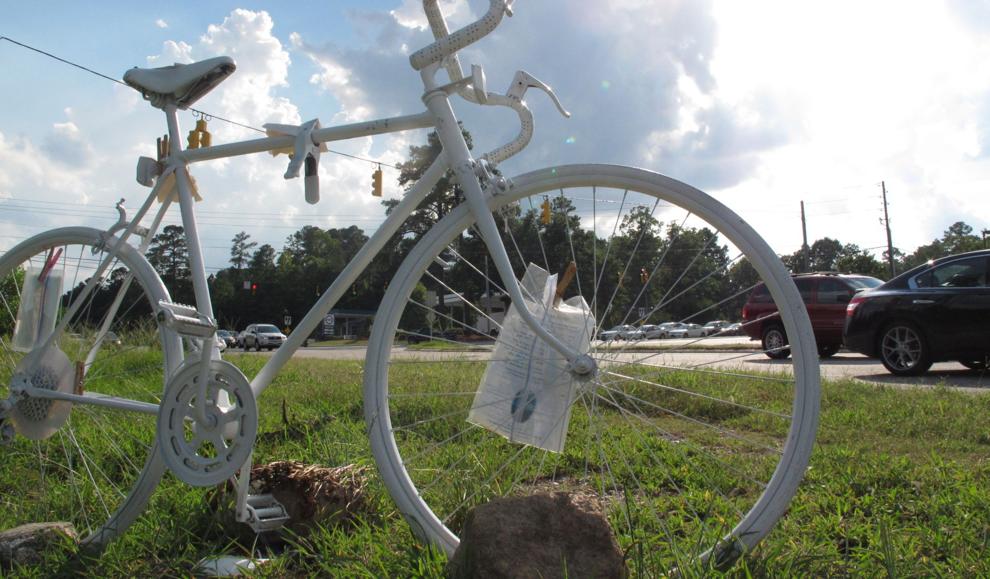 That might be because the victims were students from other countries who were doing seasonal work and didn't have roots in the community, he said.
The phenomenon is believed to have begun in St. Louis around 2003, after Patrick Van Der Tuin saw an SUV drift into a bike lane and injure a cyclist. The cyclist lived, but Van Der Tuin was moved to create a reminder of what happened.
As ghost bikes spread east, some volunteers created ghostbikes.org to publicize many of them, but its organizers have said they cannot keep track of all memorials. Some entries may have a photograph and extensive write-up, but many of South Carolina's current ghost bikes, particularly those around the Lowcountry, aren't listed there.
Van Der Tuin recently told outsideonline.com that he can't say he's proud of having created the ghost bike trend "because the whole thing is too sad."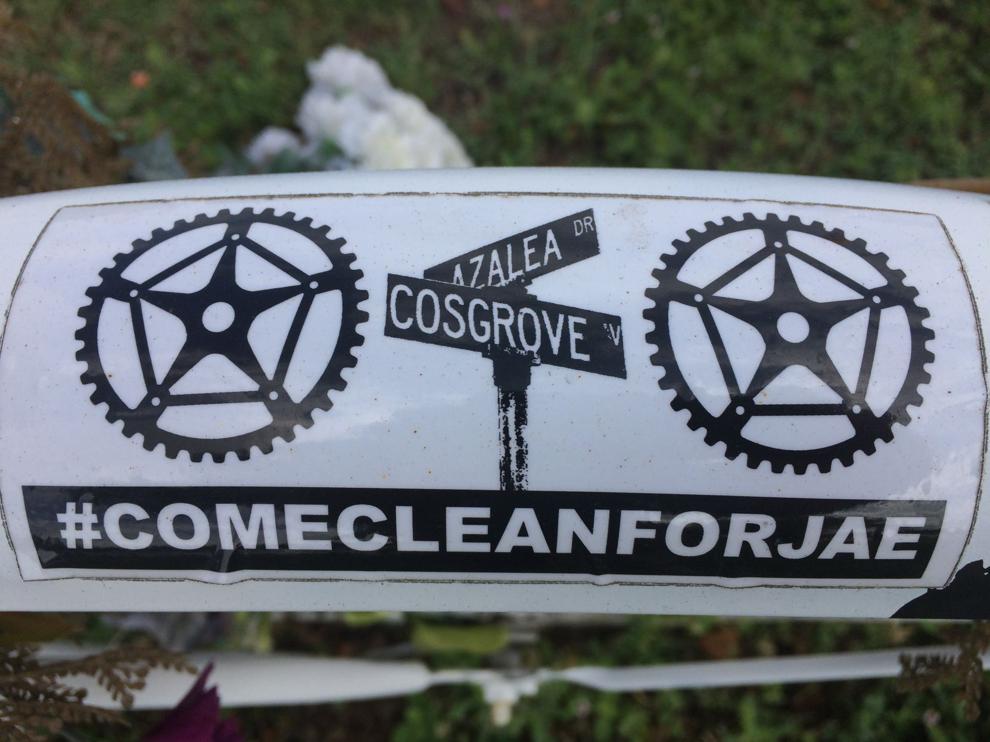 "You see a ghost bike and then you know someone died there," he added. "People keep calling them accidents, but most of them are crashes that could have been prevented. I'm glad people have taken up the fight to increase awareness, but it's hard not to get overwhelmed by the sadness."
But for many, bike memorials are better than nothing at all.
"It's just undignified for somebody to die on a roadway and there to be no physical memory of it," Ely said. "I think that's what these ghost bikes do. They memorialize the site of the crash, so lives aren't forgotten and so that we, day after day, remember that these lives matter."