Two South Carolina members of the United Methodist Church, which counts U.S. Attorney General Jeff Sessions among its members, have joined an effort to discipline him with church authority. 
Over the past two weeks, Sessions and the administration of President Donald Trump have ramped up immigration enforcement against people seeking to cross the country's southern border. On June 11, Sessions removed asylum protections for domestic abuse and gang violence victims arriving at the border.
The administration also rolled out its "zero-tolerance" immigration policy, which requires criminal prosecution for the misdemeanor offense of illegal entry. The policy led to the separation of infants and children from their parents, until Trump caved to public pressure Wednesday by signing an order allowing parents and children to be detained together.
As photos and recordings of wailing children leaked out of warehouses and detention facilities, hundreds of concerned Methodist clergy and lay members began circulating a letter requesting that the Methodist Church begin a formal process to discipline Sessions.
"Mr. Sessions — as a long-term United Methodist in a tremendously powerful, public position — is particularly accountable to us, his church. He is ours, and we are his," states the letter, which was addressed Monday to the pastors at two churches Sessions has attended in Alabama and Virginia.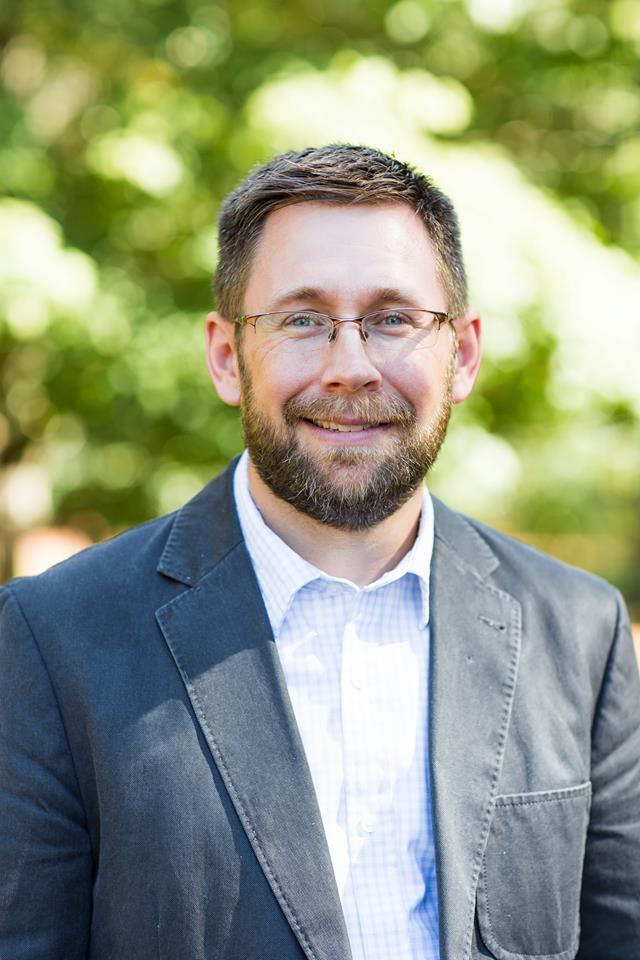 Of the 640 Methodists who signed the letter, only two identified themselves as members of the church's South Carolina Conference: The Rev. Lyn Pace and the Rev. Hillary Taylor. 
Pace, a native of the South Carolina Upstate who previously served as an associate chaplain at Wofford College, is currently working as chaplain at Emory University's Oxford College in north Georgia. When a fellow college chaplain from Washington state circulated the letter on Facebook this week, Pace said he felt compelled to lend his support.
"We don't want to kick people out of the church; that's not what the church is about," Pace said. "We want to see some resolution to this treatment of children."
The letter includes a list of "charges" as described in the Methodist Book of Discipline:
Child abuse.
Immorality.
Racial discrimination.
The fourth and final charge is "dissemination of doctrines contrary to the standards of doctrine of the United Methodist Church."
Sessions faces charges as a lay member. He has served as a Sunday School teacher and a delegate to the denomination's General Conference.
The Methodist Book of Discipline prescribes a process when such a complaint is filed, starting with pastors approaching the person and seeking resolution. It can escalate to a Committee on Investigation or, in extreme cases, to a church trial that could end in revoking the person's church membership.
In a statement to the United Methodist News Service, Perkins School of Theology Professor Emeritus the Rev. William Lawrence described the process of filing formal charges against a lay member as extremely rare. He said complaints against lay people are usually resolved by a pastor or district superintendent rather than going to trial.
Different Christian denominations have different approaches to church discipline, but many refer back to a formula that Jesus of Nazareth gave to his disciples, as recorded in chapter 18 of the Gospel of Matthew:
"If your brother sins against you, go and tell him his fault, between you and him alone. If he listens to you, you have gained your brother. But if he does not listen, take one or two others along with you, that every charge may be established by the evidence of two or three witnesses. If he refuses to listen to them, tell it to the church. And if he refuses to listen even to the church, let him be to you as a Gentile and a tax collector."
Sessions, meanwhile, has inspired a sort of nationwide Bible study on Romans 13, a section of a letter from the Apostle Paul that Christians previously used to justify the American institution of chattel slavery and the fascist policies of Nazi Germany.
Like many pastors, Pace said his ears perked up over the weekend when he heard a clip of Sessions paraphrasing the passage to justify his decisions, exhorting a room full of reporters "to obey the laws of the government because God has ordained the government for his purposes."
Pace thought of the training he had received in Bible study, shaped by the teachings of the Methodist Church forefather John Wesley.
"The goal is to read the whole tenor of the text: What does the whole of the text say?" Pace said. "For me as I read it, the Bible is telling us to pay attention to those of us who are most vulnerable in our society ... It's a book that leans toward love."
Taylor declined to comment about signing the letter.