South Carolina bus drivers are leaving their jobs because they are caught in the middle of a political fight over mask-enforcement policies.
A Post and Courier survey of 36 school districts found that in some districts more than a third of bus driver positions sit vacant. 
The dispute over mask enforcement is happening because the S.C. Department of Education and school districts issued different rules for how school bus drivers should deal with unmasked students. 
At the end of August, as the highly contagious delta variant was tearing through the state, Superintendent Molly Spearman mandated masks on state-owned school buses. But many districts told their drivers that they were not allowed to deny unmasked students rides.
Districts told their drivers that it was now their responsibility to monitor up to 77 students while driving a bus that stretched about 40 feet long. 
This added to the concerns bus drivers already had of catching the virus from one of the unmasked students on their buses.
The average age of a bus driver is 52.3 years old, according to data compiled by Data USA, a partnership between Deloitte, Datawheel, and a professor for the Massachusetts Institute of Technology's Media Lab. This means many bus drivers are at high risk of getting severe COVID-19 symptoms if they catch the virus.
Some South Carolina drivers are putting their health on the line for $10.48 an hour.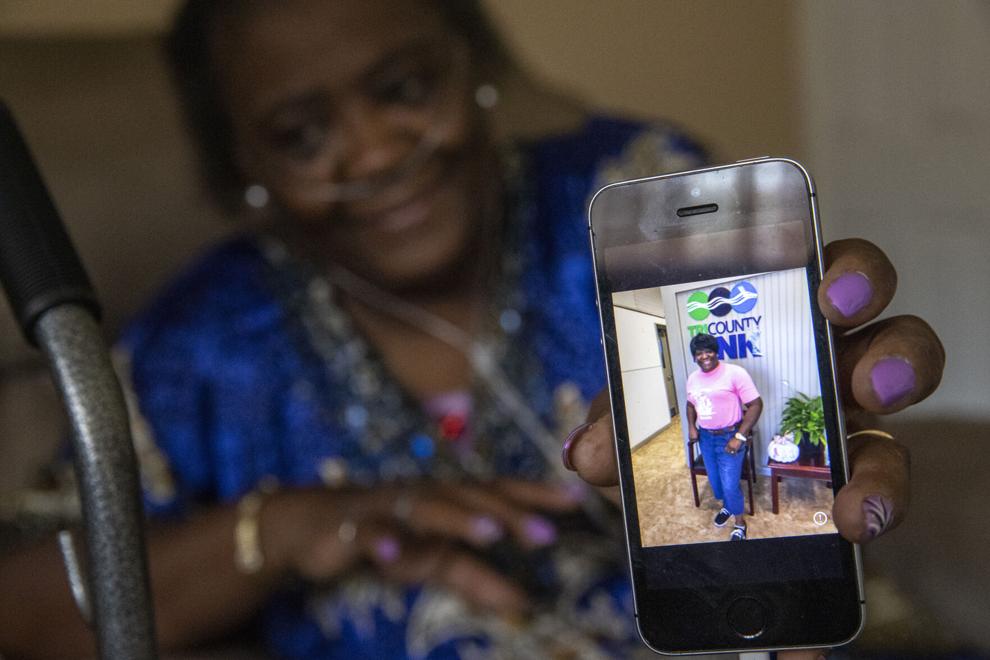 Brenda Sumpter came out of retirement to work as a bus driver's aide for Berkeley County School District this year. Before she retired, she spent more than 33 years working as a bus driver. She started her job at Berkeley County in mid-August before Spearman's mask mandate was issued, but her story illustrated what bus drivers are facing.
On her first day helping transport students to school, she looked around at the bus seats filled with a mix of masked and unmasked students and felt "devastated." She was not vaccinated, but got her first dose of the Pfizer vaccine three days after she saw how many students were not wearing masks because she was worried about bringing the virus home to her husband.
Within hours of getting her first dose of the vaccine, the Berkeley district informed her that one of the students on her bus tested positive for COVID-19.
Over the next week, Sumpter started experiencing waves of dizziness and coughing fits. She tested positive for the virus and spent almost seven days at Moncks Corner Medical Center. When she was discharged, she was sent home with an oxygen tank.
She believes she caught the virus working on school buses where children were unmasked.
In an emailed statement, Berkeley County schools spokeswoman Katie Tanner said that there was not a record of Sumpter being identified as in close contact by the school district or being required to quarantine. She also reiterated that, at the time, the Education Department did not require masking on its school buses.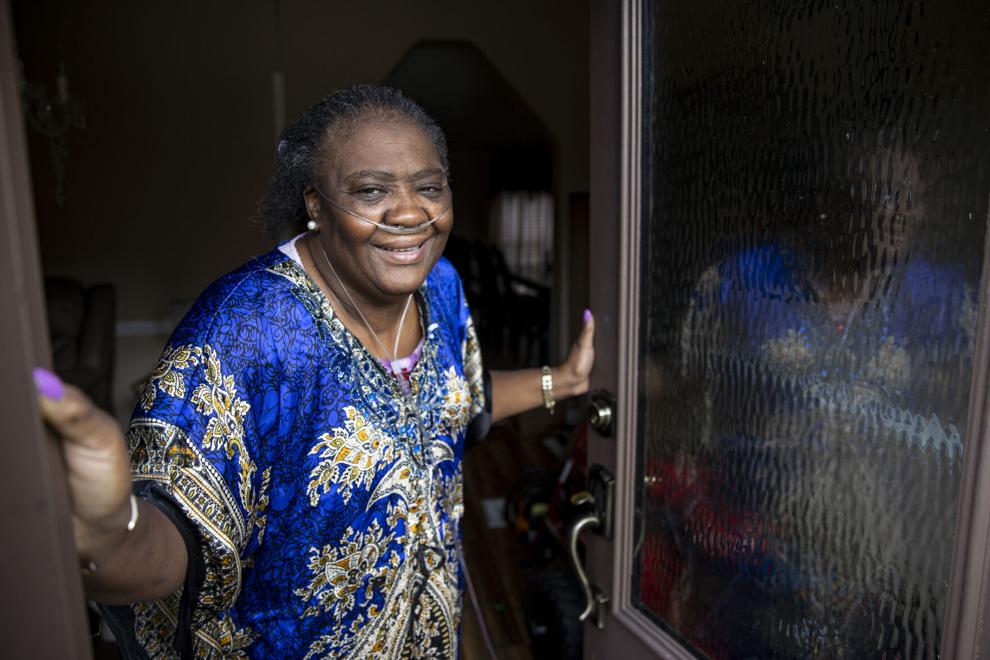 Uneven mandate rollout
The Centers for Disease Control and Prevention has mandated masks on all forms of public transportation, including school buses, since late January. Over the summer, as the number of COVID-19 cases in South Carolina dropped, the Education Department broke away from the federal agency and said that masks are no longer required on school buses.
This changed as the delta virus spread through the state over the first weeks of school. During the first seven weeks of classes, at least 15 districts and 233 schools went virtual, and a minimum 156,169 students had to learn remotely, according to a Post and Courier analysis of Education Department data.
On Aug. 26, Spearman said the state would start reinforcing the CDC's order, meaning that masks would again be required on state-owned school buses. The state owns most of the school buses in South Carolina with the exception of ones in districts that chose to do business with a private contractor or bought using local funds.
When Spearman issued her mandate, she said that students could not be denied transportation if they did not wear masks. Education Department spokesman Ryan Brown said that districts had questions about what disciplinary measures they were allowed to use if a student showed up without a mask, so the state agency updated the mandate the next day.
The updated mandate no longer required districts to offer transportation to unmasked students. Instead, it said that districts should discipline these students, and were allowed to suspend the students from riding the bus as long as no student was put in an unsafe situation for not wearing a face mask.
District officials still felt like they were put in a tight spot.
"No, we don't leave a child unattended because they don't have a mask on," said Bill Kurts, the head of transportation for Lexington School District One.
Donate to our Investigative Fund to support journalism like this
Our public service and investigative reporting is among the most important work we do. It's also the most expensive reporting we do. We can't do it without your support.
Three districts — Anderson School District Two, Kershaw School District, and Lexington/Richland School District Five — do not allow their drivers to discipline students in any manner for not wearing masks.
Billy Smith, the chief operating officer for Kershaw School District, said that he is aware of the federal and state's mask policies but that his district has "chosen not to enforce" them.
"Our drivers can't be the mask police," he said.
When asked about these districts, Brown said that they were not following the guidance the S.C. Department of Education issued in accordance with the CDC federal order.
But bus drivers in districts that do allow them to report students feel like disciplinary measures have no weight behind them. They are frustrated because they feel like their complaints about unmasked students are ignored by schools, and think that their authority is being diminished during a time when they are being burdened with more responsibilities. 
A dress code violation
Bus drivers are being asked to go above and beyond their typical duties because of the driver shortages.
Many bus drivers are having to drive multiple routes, some of which they have never driven before with students they have never met. The shortages also mean that a lot of buses are packed with as many as three students to a seat, meaning bus drivers control vehicles filled with up to 77 children.
But the extra routes and crowded buses aren't drivers' main problem. They are expected to ensure that students wear masks on their buses without being able to carry out any real punishment for students who show up without face coverings. 
Almost all S.C. school districts decided that disciplining unmasked children is a school's responsibility, and schools typically see students refusing to wear masks on a bus as a dress-code violation rather than a violation of a mandate issued by one of the state's top agencies. 
Most of the time, what happens if a bus driver reports an unmasked student is this: The school's administration sits down with the student and encourages them to wear a mask. If the reports continue, then the school reaches out to the student's parents and asks them to encourage their child to wear a mask or to transport their child to school themselves.
If the student still refuses to wear a mask, then their bus privileges are suspended for a couple of days. Sometimes, it takes several reports for the first step of this process to occur.
The Post and Courier found that students lost bus privileges in less than a third of schools surveyed.
Bus drivers said this lack of authority is one of their main frustrations working during the pandemic. Some are getting so disheartened that they have given up reporting students who don't wear masks. Others are simply quitting or retiring early. The state is short approximately 750 or 14 percent of its drivers, according to the Education Department.
Even though COVID-19 cases in the state are dropping, drivers don't see their responsibilities easing up anytime soon.
In Berkeley County School District, where Sumpter used to work, more than two dozen bus drivers and driver's aides stopped working the morning of Nov. 12 after they drove children to school. Sherry East, president of the South Carolina Education Association, who is advocating for the bus drivers, said that the drivers tried to speak to their supervisors about how they felt they were not supported by the district when it came to disciplining students. They felt like their referrals didn't go anywhere.
"Discipline is not happening in a timely enough manner," East said. 
These drivers' complaints go beyond students simply not wearing masks. East said that some drivers reported that students were threatening them with physical violence.
After the bus drivers told the district they did not plan on driving the afternoon route on Nov. 12, the district suspended them for three days without pay, according to East.
Brown, the Education Department spokesman, said there is not a timeline on when the agency's mask requirement will end and mentioned that they are following CDC's guidance. 
He added that driving a bus is "a difficult job that's been made more difficult by COVID."
"Unfortunately, everyone in the education system, all staff and support staff, have to take on a larger role that they never dreamed of having to do before," he said.
But there are ways to help drivers out. Some districts are taking aggressive measures to fix the staffing issue. They are offering bus drivers monetary incentives to sign up or to continue working for the district. 
Aiken County School District just announced a $1,000 recruitment bonus for drivers and a retention bonus of up to $2,000. Williamsburg County School District increased its annual bonus from $200 to $2,000.
Beaufort County launched a digital campaign to recruit more drivers, and Sumter is offering drivers an extra three hours of work a day. Horry County School District held two job fairs over the summer and is offering bus drivers up to $3,000 a year in bonuses.