I didn't know what to pay a baby sitter, so I did what any sane person would do: Posted a poll in my neighborhood Facebook group, scoured online listings and made a spreadsheet with 1,500 entries to find average and median pay rates across the tri-county area.
What I found might surprise you.
The median hourly rate in the Charleston area was $15, although rates in the inland suburbs tended to be a bit lower. When I calculated the average, which was swayed by some extreme outliers, Mount Pleasant had the highest rate ($16.65) while Moncks Corner had the lowest ($14.19).
It was rare to find anyone charging less than $10 an hour, and the highest rate I saw advertised was $50. Some baby sitters charged extra if they had teaching experience, had earned CPR certification, or were willing to offer homework help.
(Still, I could use more data points. If you're reading this and you're a parent in the area, I'd encourage you to scroll down the page and fill out our quick survey on baby sitter pay.)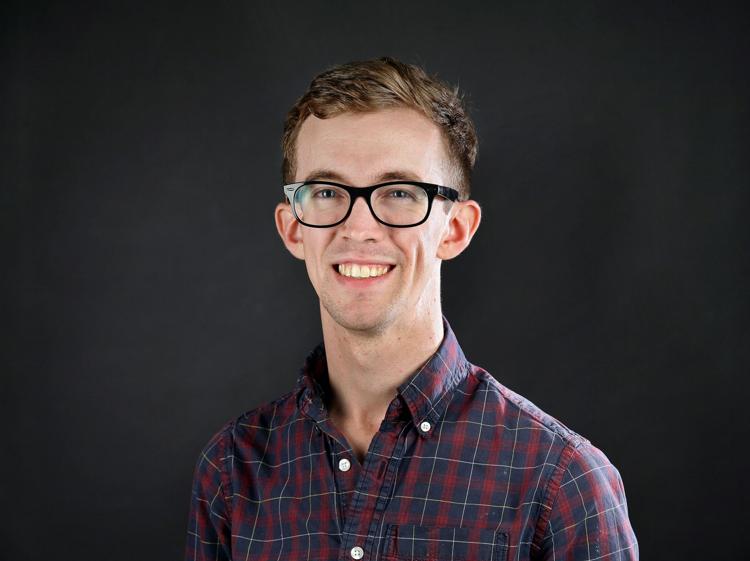 Seeking expert advice, I reached out to NannyPod, a Charleston-based baby sitter referral service, to see if they'd be willing to share any data. Chief Financial Officer Kevin Hedges did not disappoint.
NannyPod has a price list on its website, and the important factors are the baby sitter's years of experience and the number of children being baby-sat. With the caveat that NannyPod charges parents a bit more than what it pays the workers, the pay rates for baby sitters range from $10 an hour (Copper level, 1 child) all the way up to $38 an hour (Platinum 4 Star level, five children).
"Usually most appointments are filled at the Bronze/Silver level rates in the Mount Pleasant area. Daniel Island, we usually fill at the Gold/Platinum level, with a 4-hour minimum. In general, Charleston is usually a bit higher priced than, say, Greenville, where we fill most at the Bronze level," Hedges wrote.
South Carolina runs a bit cheaper than some other parts of the country, according to Hedges. Houston-area parents tend to opt for Platinum 2 or 3 Star, while Las Vegas patrons tend to splurge for Platinum 4 Star.
I had more burning questions. Here's what I found.
Should I tip? 
There isn't an established etiquette or going rate when it comes to tipping baby sitters. Some parents told me they tend to round up to the nearest hour. Others said they liked to give a little extra money or a gift card around the winter holidays. 
"I typically received 'bonuses' of $25-$100 during the holiday season," one veteran baby sitter in my neighborhood said.
The Emily Post Institute has weighed in on the matter of holiday tips for baby sitters, incidentally. The reigning queen of good manners suggests on her website that, for a baby sitter you're using regularly, an appropriate gift would be cash — equivalent to an evening's pay — and a small gift from your child.
"It's important to remember that holiday tipping is truly about saying thank you," Post reminds us. Thanks, Emily!
What's worth paying extra? 
Gas money, for one thing, particularly if your baby sitter has to drive across town to your house. Obviously, you should either have a meal prepared at the house or leave cash for a delivery order. And it is a common courtesy to pay a little extra if you get home later than expected.
A number of baby sitters on online listing services like Care.com advertised that they had received Red Cross training in CPR or had worked as lifeguards. Those qualifications might be worth paying more, particularly if you have a pool or plan to let the baby sitter take the kids on a beach trip.
Does the number of kids matter? 
According to NannyPod's pricing formula, it does. For example, at the Silver level (baby sitters with four to five years' experience), the hourly rate a baby sitter earns can range from $15 for one child to $19 for five children.
If you're hiring without a referral service, keep in mind the extra burden you're placing with multiple kids, and pay accordingly.
And if you can, take a step back and make an honest assessment of your kids' behavior: Is your toddler going to be a cherubic delight, or is it perhaps worth spending an extra buck or two an hour to ensure the baby sitter answers your call next time? Just something to consider.
I really went down a rabbit hole in my research. If I ever go to graduate school, I might write a thesis on the economics of the baby-sitting industry. (If you've already written that thesis, would you mind sending me a copy? I'm fascinated now.)
I noticed that male baby sitters remain exceedingly rare in our area. One baby sitter with a profile on the Care website described himself as a pro baseball player training in Mount Pleasant during the off-season. "I love kids and am particularly good with young boys who play sports," he wrote in his bio. He was asking $15 to $30 an hour.
One last observation: Public school teachers aren't making nearly enough money. I saw numerous baby-sitting advertisements from current teachers looking to pick up work on nights and weekends, including one who described herself as a former teacher of the year. This fact is our collective shame. We've got to do better.