If anyone could spy a silver lining right now, it's likely an artist. With superior skill and power of perception, that artist cannot only spot it, but can render any such glimmer in tones and textures that resonate with the rest of us.
The art world, it seems, is holding strong in some ways in this uneasy time. While yes, there is marked fallout from shuttered spaces and economic uncertainty, there are also some signs that many are gravitating toward visual art. It is an indication of cultural resiliency that may provide a lifeline as we move forward.
There are galleries, for instance, that have reported banner months of sales. There are artists who are reveling in a newfound creative freedom. There are museums that are leveraging art in ways that help us all navigate this seismic paradigm shift.
While we may shift art-going practices as well, opting for websites and managing social distancing, right now there is plenty in which to take heart.
A pivot in practices
Where once footfall reigned, the art world traffic has found new patterns.
Anne Siegfried, owner of The George Gallery, has turned, as the world has, to the web. "Like everything it's turned online, and my poor phone is going to blow up from how much I'm using it to take photos and calling clients."
"Thank God the (iPhone) 11 came out when it did," she said. "I can take amazing photos for my clients in two seconds and really give them a good idea of what to expect."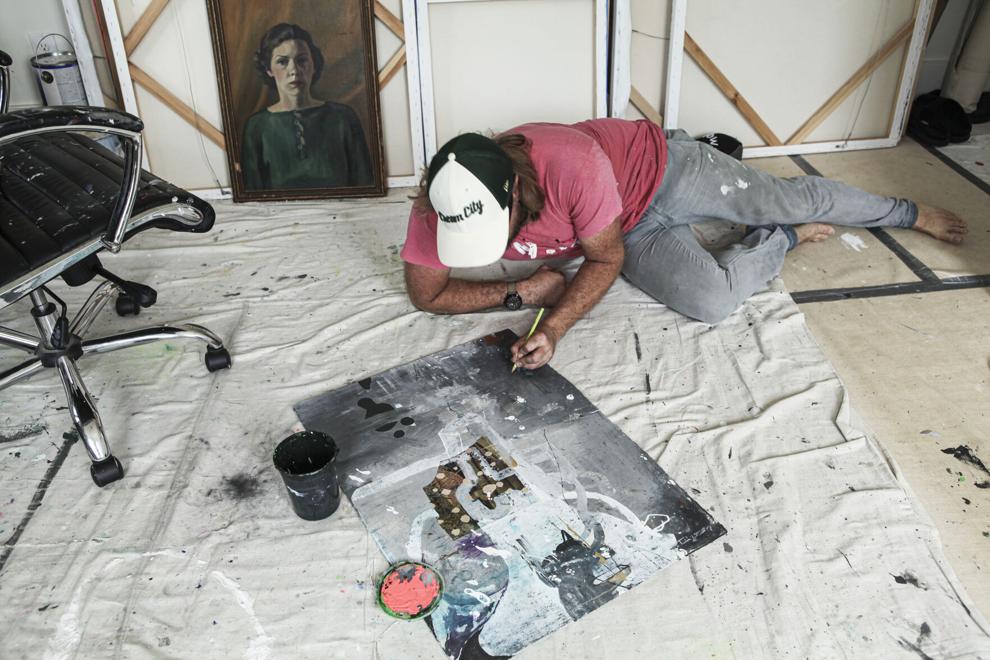 Artist Tim Hussey has also bolstered online efforts. Two months ago, he began communicating about works in progress, also sharing fun images of him doing everyday things, teeing up his Aug. 1 release of his "Day for Night" series of nine new works via his website.
"It's like a blue light special," said Hussey, who flags it as a major change in his modus operandi. "It's really been against my grain to do it but I'm trying to make myself learn to not be ashamed of just doing the full release thing." 
There are other pandemic adjustments, too. Siegfried finds herself deeper into the shipping business. Like many gallerists, she is also seeing clients by appointment only, offering one-on-one time with clients she has particularly enjoyed.
Business is booming
So how are the efforts panning out? These days, home is where the art is.
"So many people are conscious of what their home looks (like) ... what joy they get out of the space they're in. So art has moved a little higher priority for people," Siegfried said.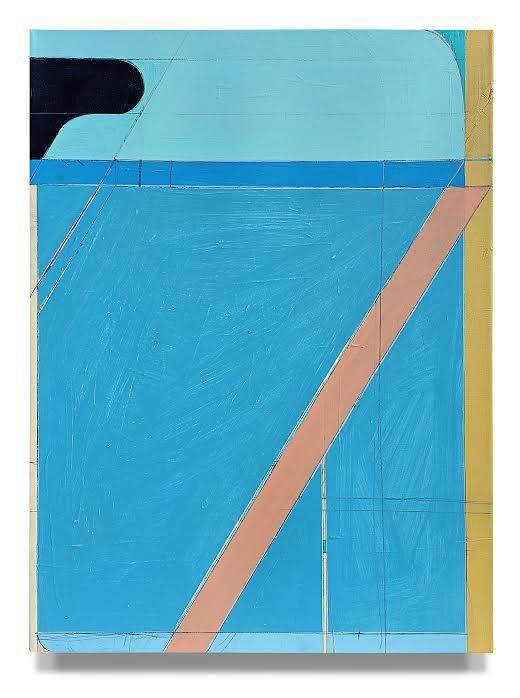 She also said that most of her sales come from repeat clients, with some having mulled a piece for a while and have chosen this time to commit to the purchase. After an amazing January, February and March, "April, May and June were just garbage."
But now the gallery has gone from garbage to gangbusters. "I'm having a better July than I've ever had."
At The George Gallery, artists like Frank Phillips are selling well. While an investment, Siegfried said it has a less than break-the-bank price point and possesses a combination of scale and serenity that allows her clients to change the space in a way that is currently speaking to them. 
Hussey has had success reaching out to clients. "They're hungry for connection ... for feeling like they still have a little of their old life," he said. "The irony is that you'd think people would be really tight with their money right now. It's definitely the people who have jobs no matter what." 
A change of perspective
The pandemic has afforded some artists a new creative freedom. Hussey has found he is doubling down on exactly what he wants to do, veering from some of the refinements of pieces from the past few years. "I'm opening myself up to my even looser side and grittier side." 
Lese Corrigan, the owner of Corrigan Gallery, has also found this freedom in the work of the artists she represents, a freer style that at times can allow for lower price points. 
"Daphne vom Baur usually puts hours and hours and hours and months and months and months into her figurative painting and she made some small pieces looser in much less time," Corrigan said. 
Other artist are changing style and setting. "Mary Walker's doing a series on the beach" from walks on Kiawah, with an increased focus on nature. 
As an artist, Corrigan herself is reveling in the newly afforded time in her studio. "I'm having more fun ... experimenting and doing more abstract work."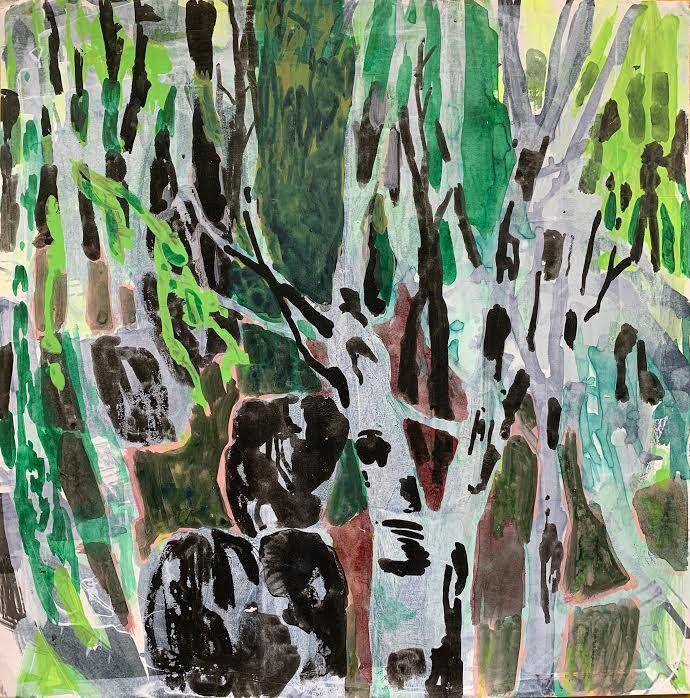 Siegfried has noted it with other artists, too. "Betsy Brackin has really taken advantage of this time and she has been turning out the best work she's ever done."
Another George artist, the Brooklyn-based Allison Gildersleeve, has been informed by her pandemic stay in Stonington, Conn. "The change of scenery, the change of lifestyle has lent a different field to her work."
Art as a springboard
The pandemic pivot has also proven rich terrain for Charleston's local art community. At the Gibbes Museum of Art, Executive Director and Chief Curator Angela Mack had to cancel a scheduled Fred Wilson exhibition, thus prompting the museum to instead create "Building a Legacy: The Vibrant Vision Collection of Jonathan Green and Richard Weedman," which opens Aug. 21.
An exploration of what it means to be American, the show provides an opportunity to use art as a means to engage in conversations. Chase Quinn, curator of education and programs at the Gibbes Museum of Art, said the exhibition will program a series of town halls. It is rooted in art and includes artists and community stakeholders.
Facilitating conversations about the Lowcountry experience vis a vis the Latino, Black and LGBTQ communities, these public forums will offer a chance "to discuss how people are feeling as we all grapple with the pandemic and a renewed reckoning with racial injustice." 
As the community rebounds, there may be other places for artists. Siegfried mentioned a civic effort in Perth, Australia, in which artists display works in unoccupied storefronts throughout the city, something that would uplift the community and underscore it as a cultural destination. 
Takeaways
"I decreased my hours to 11 a.m to 4 p.m.," said Siegfried, who was previously open from 10 a.m. to 5 p.m. "I wasn't making more money ... so it doesn't make sense to go back to that model again."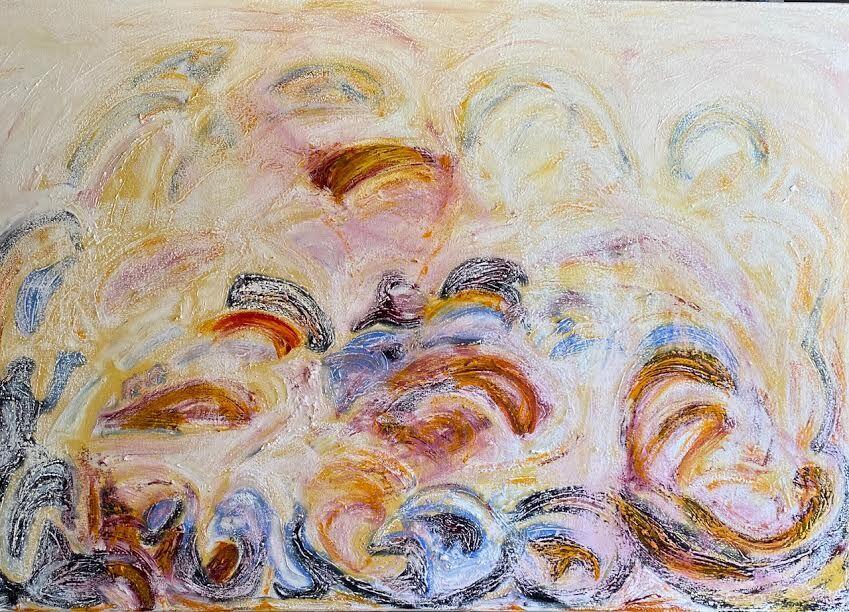 As for Corrigan, she hopes this is a stepping stone for somebody else being present in the gallery so she can spend more time in her studio. "I am very much hoping that I don't go back to that."
Hussey, who also works as an art director, is also keen to make the shift lead to working full time on his art. "What I'm doing now is the legacy I want to leave to my kids." 
Still, the future looms. "It does make me a touch nervous that I'm not building any new clientele right now," Siegfried said. "Will they all come rushing in the door?"
"Everyone is learning that life is precious," said Corrigan, noting that people are now able to hear their heartbeat instead of the rush of traffic. "We're not in control, so (just let it) come directly from the soul instead of worrying about the timetable of the market."