Help is on the way for the NBA while it worries about declining TV ratings, too much talent tilted to the Western Conference and the possibility of the Toronto Raptors in the NBA Finals.
Just in time, an infusion of Palmetto State talent might alter the league's power structure.
And sell a lot of jerseys.
"With the first pick in the 2019 NBA draft, the New York Knicks select Zion Williamson of Duke University …"
And Spartanburg Day School.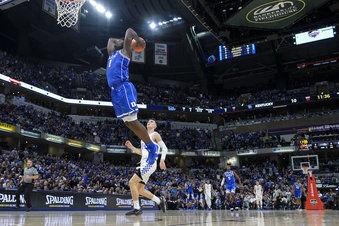 (Pause for gushing, NBA commissioner photo op, extended interview with Zion).
"With the second pick in the 2019 NBA draft, the Chicago Bulls select Ja Morant  of Murray State University …"
A Dalzell native who played at Crestwood High School in Sumter.
That's right, South Carolinians might go 1-2 on June 20.
And not just any top picks, South Carolinians with style (or is that redundant?).
Williamson, an ESPN SportsCenter staple, is the 6-7, 285-pound Duke freshman who looks like a mammoth NFL defensive end but jumps like a cartoon hero. His high school dunks were legendary. He picked Mike Krzyzewski's dynasty over Clemson and South Carolina, among other suitors.
Morant, a sophomore, is only 6-3, just 170 pounds, so lightly recruited out of Crestwood that his only college scholarship offers were S.C. State and Maryland-Eastern Shore before intrepid (and lucky) Murray State assistant coach James Kane stumbled upon him.
Now he's a tomahawk dunking, flashy passer with shooting range who is trying to become the first player to average 20 points and 10 assists per game since the assist became an official NCAA stat in 1986.
Zion and Ja.
Or with Morant's meteoric improvement rate, maybe Ja and Zion.
Two teams among the Knicks, Bulls, Suns and Cavaliers are going to get instant, marketable excitement.
Other S.C. NBA guys
That might not be all.
Mock drafts leave most of these guys off the two-round lists but Wofford senior sharpshooter Fletcher McGee and South Carolina forward Chris Silva will at least get long looks as free agents.
Even if it's just Zion and Ja walking out on stage in June, it projects as a new record for highest draft slots for a pair of South Carolina high school players in the same draft (Williamson was born in Salisbury, N.C., by the way).
The standing mark for two S.C. natives picked highest is 1974, when Greenville native John Shumate (Notre Dame) was the fourth overall pick (Phoenix Suns) and Newberry native Tom Henderson (Hawaii) was the seventh overall pick (Atlanta Hawks).
With a couple of asterisks: Shumate, who went on to coach at SMU and in the WNBA, attended high school in Elizabeth, N.J. Henderson, a member of the 1972 U.S. Olympic team that lost a controversial gold medal game to the Soviet Union, went to high school in The Bronx.
A native South Carolinian picked real early isn't new:
Charleston native Kwame Brown was the No. 1 overall pick in 2001 (Washington Wizards).
Columbia's Xavier McDaniel (who led the nation in scoring and rebounding at Wichita State), was the fourth overall pick in 1985 (Seattle SuperSonics).
Mauldin native Kevin Garnett was No. 5 overall in 1995 (Minnesota Timberwolves) and Latta native Raymond Felton No. 5 overall in 2005 (Charlotte Bobcats).
Anti-tank maneuvers
Zion Lateef Williamson, going into the season, wasn't necessarily considered the top NBA prospect even among freshmen on his own Duke team. He quite literally leaped past fellow lottery picks RJ Barrett and Cam Reddish with that first game against Kentucky and is averaging 22.3 points and 9.0 rebounds per game.
Temetrius Jamel Morant was named to the Ohio Valley Conference first team as a freshman but went out with a 14-point game in a first-round NCAA Tournament loss to West Virginia in San Diego, where Clemson advanced to the Sweet 16 and College of Charleston lost to Auburn.
This year he is averaging 24.1 points (eighth nationally) and 10.3 assists (tops nationally).
Williamson and Morant will complete their brief college careers without having played a regular-season game in South Carolina.
Hope comes with a 2019 first-round NCAA Tournament regional at Colonial Life Arena.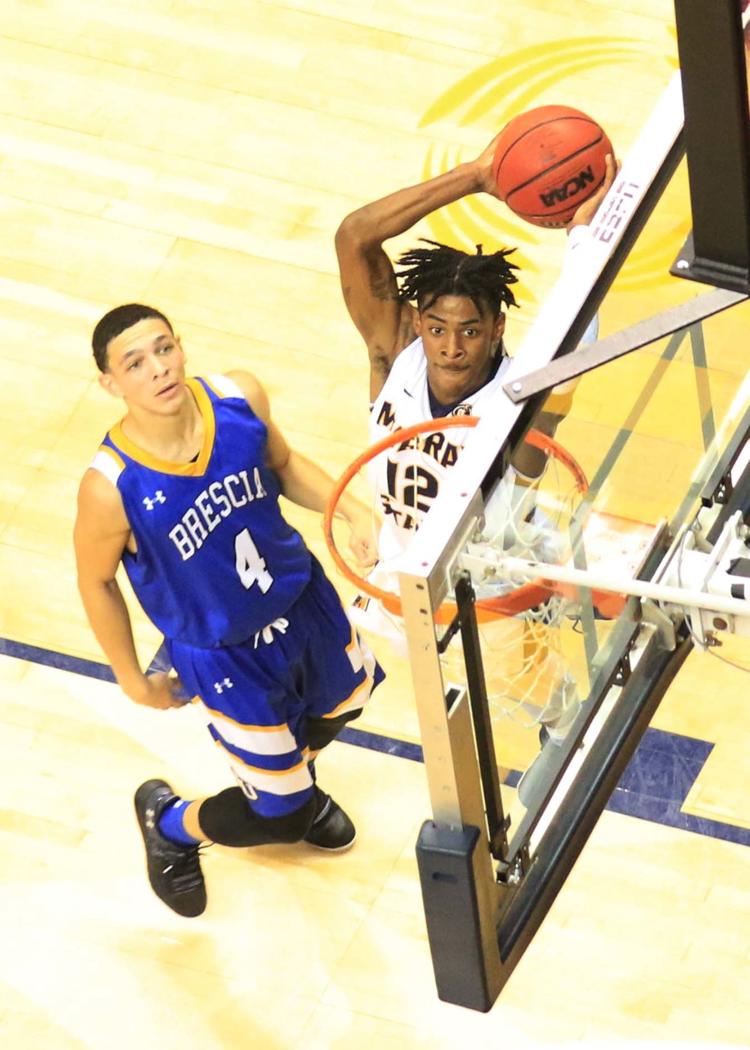 Duke is widely considered a lock for a No. 1 seed in Columbia. Wouldn't it be fun if Murray State made it into one of those pods, too?
By then, the NBA's race for last place will command daily attention, with the focus on the NBA draft lottery reveal on May 14 in Chicago.
Fourteen teams get lottery picks with the best tanking team — er, the team with the worst regular-season record — assured of no worse than the fifth overall pick.
An anti-tanking tweak added this year — teams with the three worst regular-season records have a 14 percent chance of winning the lottery.
But the competition for Zion and Ja is bound to continue after the draft as arena managers in Columbia and Greenville battle to host a Knicks-Bulls exhibition game next fall.
Follow Gene Sapakoff on Twitter @sapakoff