Sapakoff: The biggest question for each team going into ACC Kickoff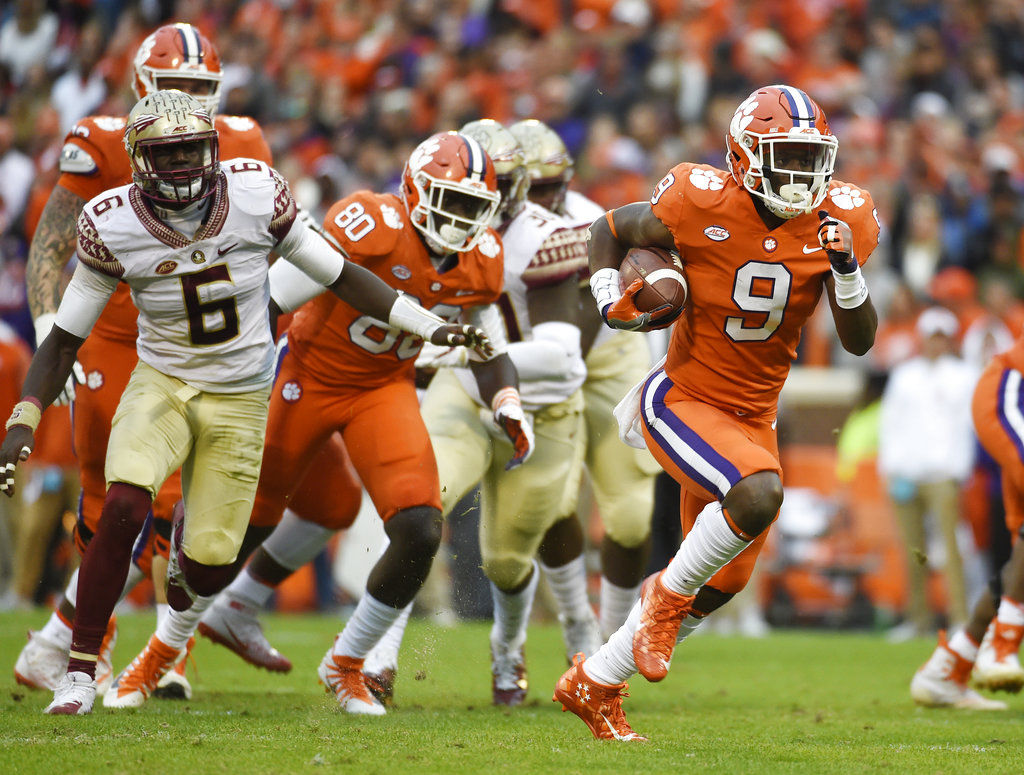 New Florida State head coach Willie Taggart must love all the Clemson hype, motivation he can mine from here to an Oct. 27 showdown in Tallahassee.
Hopefully, Clemson and Florida State players and coaches are willing to trade some barbs at ACC Football Kickoff on Wednesday and Thursday in Charlotte, though probably not.
But does Clemson's three straight ACC championships mean the Dabo Swinney talent machine is capable of matching Florida State's record of nine straight titles won or shared from 1992-2000?
Or are the Tigers vulnerable against a bunch of angry Seminoles with perhaps the ACC's most capable quarterback (Deondre Francois), best running back (Cam Akers), nice talent on both lines, fresh coaching staff energy and a home-field edge for the Clemson game?
There are many questions for ACC teams heading into the Football Kickoff event.
In predicted order of finish:
ATLANTIC DIVISION
Clemson
If Dabo Swinney rides the hot hand at quarterback, how much will the No. 2 guy play? Enough, probably, to keep the Kelly Bryant-Trevor Lawrence competition going until one guy is Heisman Trophy-quality good and the other  looks just good to lose a College Football Playoff game.
Florida State
Will the real Deondre Francois please stand up and lead? He threw for 3,350 yards as a redshirt freshman. But Francois missed almost all of the 2017 season after suffering a knee injury in an opening loss to Alabama and was offered the chance to enter a pre-trial intervention program last spring after a strange Tallahassee police marijuana stakeout investigation in which Francois was not arrested.
Boston College
Can the Eagles handle their trendy status as designated ACC breakout team? A 5-1 record down the regular-season stretch was nice last year (mostly the 35-3 rout of FSU). The path to improvement on a 7-6 record starts with A.J. Dillon running behind perhaps the ACC's best offensive line.
N.C. State
Can Ryan Finley carry the Wolfpack? N.C. State coming off a 9-4 season isn't real strong anywhere else except at the most important position, where Finley is the ACC's returning passing efficiency leader, and at wide receiver (Kelvin Harmon, Jakobi Myers).
Louisville
Has Bobby Petrino lost it? Once mentioned among the top college coaches, Petrino has gone from 12-1 in 2013 to four straight seasons of eight or nine wins. And no more Lamar Jackson.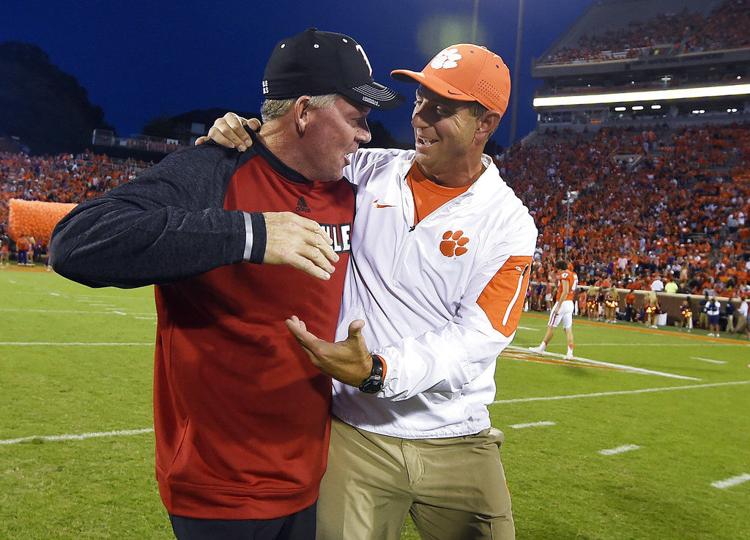 Wake Forest
Is the Deacons' offensive line the most underrated unit in the ACC? Wake Forest, aiming for its third straight bowl win under Dave Clawson, benefits from shrewd redshirting and now has a top-notch blocking group with four seniors (including left guard Phil Haynes) and a junior as starters.
Syracuse
Can quarterback Eric Dungey stay healthy? He's a three-year starter. He led the Orange to a stunning 27-24 upset of Clemson last season. But he hasn't been able to play a full season yet and is coming off foot surgery.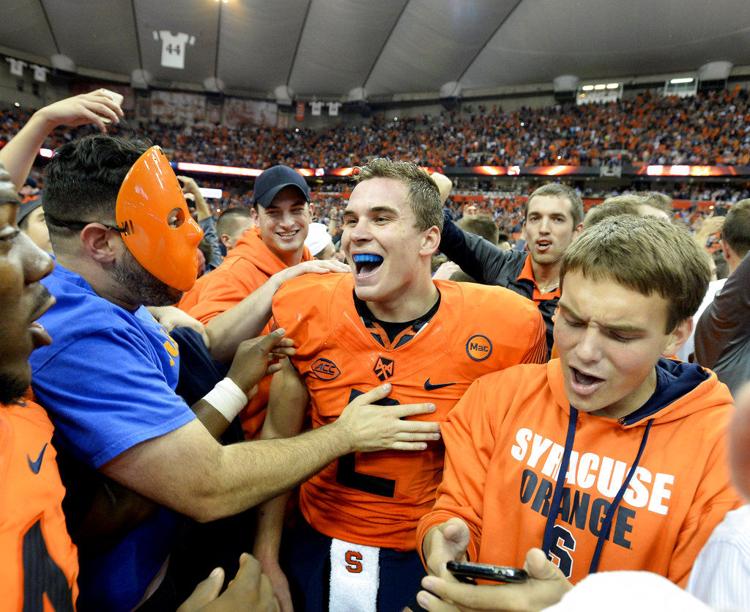 COASTAL DIVISION
Miami
Are the Hurricanes here to stay? As in, forget about winning the Coastal Division for a while, or at least until Mark Richt and Co. keep stockpiling top recruiting classes.
Virginia Tech
Will the Hokies be able to run the ball well enough to keep pressure off quarterback Josh Jackson? He started as a redshirt freshman last season but Jackson still has a lot to learn and must do so behind a suspect line.
Duke
Is the David Cutcliffe Overachievement Project good enough to challenge for a division title this year? Case for: skilled quarterback Daniel Jones, three receivers with 41 or more catches in 2017, Joseph Giles-Harris leading a standout linebacker group. Case against: Depth issues, road games at Clemson and Miami in November.
North Carolina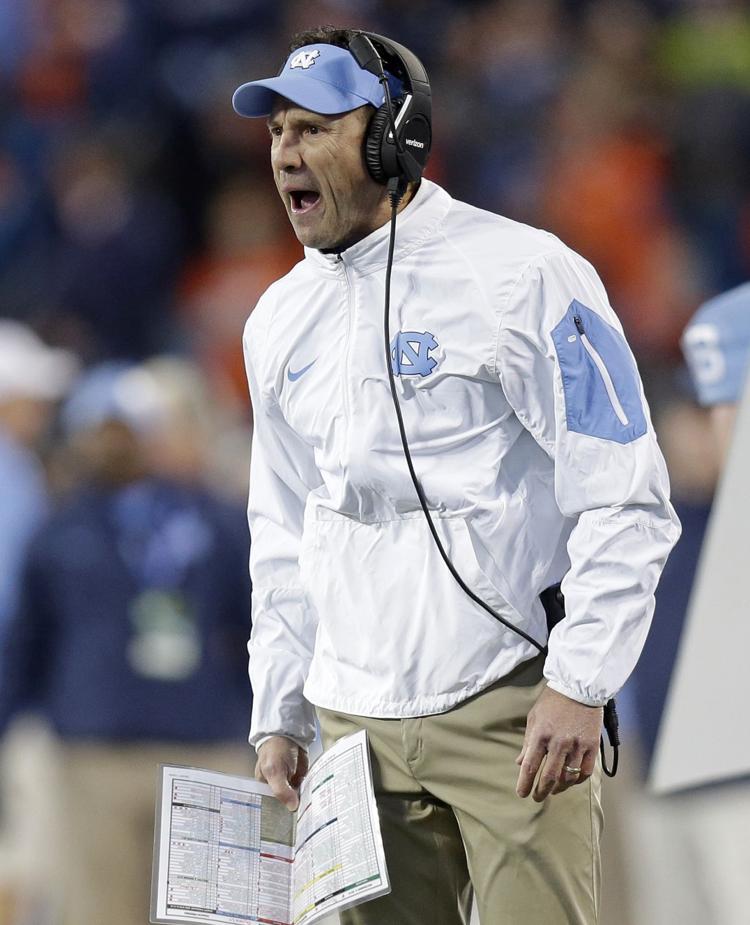 How many games does Larry Fedora have to win to get off the hot seat? A 3-9 season with one ACC win (Pittsburgh) didn't go over well last year but injuries piled up and the Tar Heels actually improved late. Remember the near-miss against Clemson in the ACC Championship Game just three seasons ago?
Georgia Tech
How much does Nate Woody's new "attacking 3-4" defense help the Yellow Jackets? Woody, a former Wofford player and assistant coach, comes from Appalachian State to replace Ted Roof, who moved on to N.C. State as co-defensive coordinator.
Pittsburgh
Is sophomore quarterback Kenny Pickett the next Nathan Peterman, or better? Head coach Pat Narduzzi gave Pickett the keys to the offense in spring practice. Peterman, now in the NFL, was the sizzling Pitt quarterback who beat eventual national champ Clemson in 2016.
Virginia
If Arizona State transfer Bryce Perkins a significant quarterback upgrade, how much will he help? Maybe a lot; Virginia at 6-7 last year was 11th in ACC games in points per game and passing yards. Perkins is the nephew of former Dallas Cowboys running back Don Perkins.
Follow Gene Sapakoff on Twitter @sapakoff