Roll Tide. On the field, in the rankings, on Nick Saban's merry boat.
And in rolling out sound management of football facility renovation aimed at a new generation of tech-savvy, attention-challenged fans.
Alabama — No. 1 in the polls if not your heart — just announced a $288 million Bryant-Denny Stadium enhancement plan, the highlight of which is reduced capacity.
Building a bigger mousetrap was so last millennium.
Starting now, keeping up means sizing down.
South Carolina and Clemson should strive as hard to follow Alabama's blueprint for architectural design as they do in linebacker recruiting.
Make Williams-Brice Stadium smaller, and more fun.
Death to several thousand Death Valley seats, whether they're presently selling well or not.
Think ahead.
See what Major League Baseball is doing? Smaller ballparks with every ribbon cutting.
Action is generally required in college football after a 2017 season in which NCAA Football Bowl Subdivision attendance dropped 3.2 percent (to 42,203 fans per game), the largest one-year dip since 1983. It was the fourth straight season of decline.
Slightly smaller stadiums with much larger perks are the fan-friendly way to go in a future likely to include fewer hardcore football zealots and more competition for entertainment dollars. Alabama in cutting from 101,821 seats to fewer than 100,000 plans to replace South end zone eats with a giant video board, and plans two more new video boards on the opposite side.
It's not a huge slash but it's a start.
"I think people try to emulate what we do on the field, off the field," Saban said, "so I think to continue to be proactive and progressive in the future is only going to help us keep the kind of standard relative to everybody else that we need to have continued success."
Attendance/enrollment clash 
Saban, Inc., should keep going: even fewer seats, even bigger video, plus more food courts, in-stadium party plazas and Wi-Fi options. NFL stadiums are way ahead of college stadiums when it comes to fan perks. The growing demand for younger fans requires new strategy.
But Clemson likes its 81,500-seat Death Valley.
"Capacity reduction is not being contemplated at this time," athletic director Dan Radakovich said. "However we continue to work hard to enhance the gameday experience for our fans."
South Carolina AD Ray Tanner said almost the same thing: "Fan experience and amenities are our priorities."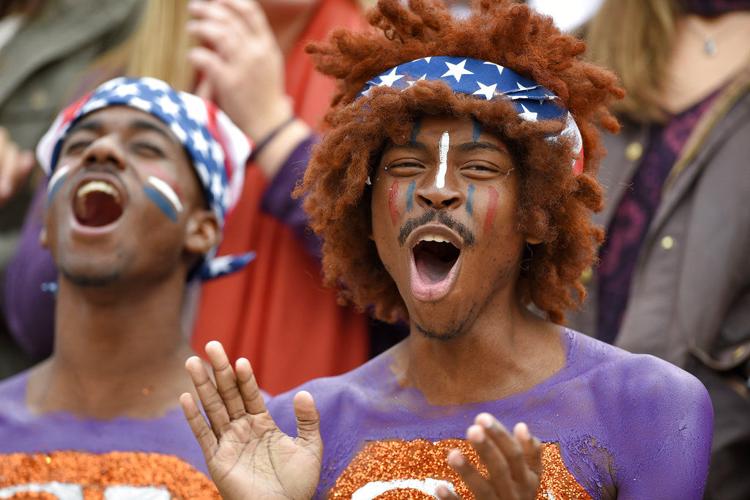 For sure, cutting college capacity doesn't mesh with enrollment math or attendance rank.
Both Clemson and South Carolina are among the nation's football home attendance leaders (14th and 16th, respectively, in 2017).
The two stadiums haven't added a significant number of seats in generations: Clemson got to an 80,000 capacity in 1983; South Carolina's 80,250 capacity remains essentially unchanged since 1996.
Meanwhile, builders scramble to keep up with off-campus housing demands as enrollment figures shoot up.
South Carolina has gone from 28,481 students (including graduate students) in 2010 to 34,099.
Clemson went from 19,453 students in 2010 to 24,387 last year.
But Clemson while going 12-2 last season and coming off a national championship year had trouble keeping students interested in football. When student space on The Hill was less than half full during the second half of a tight Boston College game, it caused a stir.
South Carolina went 9-4 last year but had only two sellouts, Kentucky and Clemson.
Basketball, too
"It's a technology issue," Football Bowl Association Executive Director Wright Waters told CBS Sports last winter. "The public is ahead of us every day in what they can get from technology. We have not been able to keep up."
Yeah. Or risk losing the fan that someday will be able to watch games at home while wearing things such as Oculus Go goggles-like headgear while picking from a list of real-time perspectives including quarterback view, free safety view …
Mascot view?
But why stop at football?
Clemson smartly cut Littlejohn Coliseum basketball capacity — once 11,020 — to 9,000 with its updated version unveiled in 2016.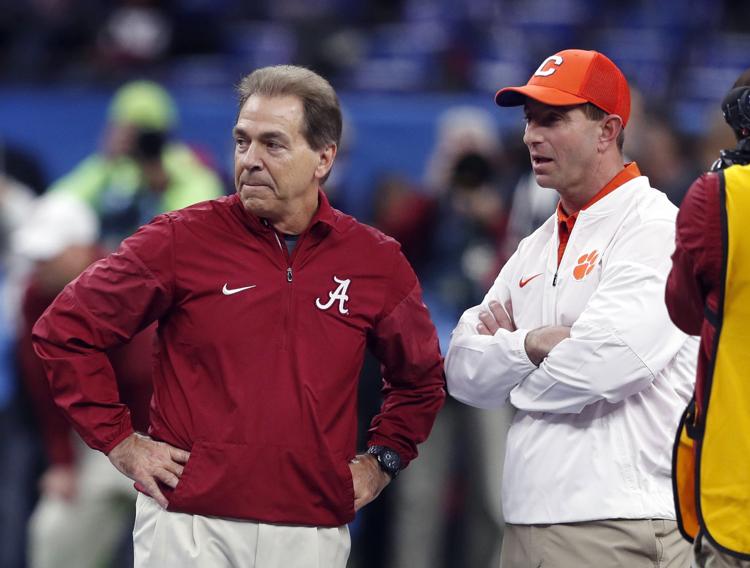 Alabama in its facilities master plan will reduce basketball arena capacity by 5,000 to between 9,500 and 10,000 seats with a $115 million renovation. Meanwhile, Crimson Tide head coach Avery Johnson last month got a commitment from highly-regarded small forward Juwan Gary of Columbia, stealing a Palmetto State player that South Carolina and Clemson really wanted.
As if it's not enough to have to chase Alabama in football and stadium renovation, now it's basketball, too.
Follow Gene Sapakoff on Twitter @sapakoff