The Charleston RiverDogs' Hot Stove Banquet gets its name from an old tradition of baseball banter that blankets fans during a long winter between the World Series and spring training. The annual event is Friday night at the Charleston Gaillard Center (doors open at 6 p.m., program starts at 7 p.m.).
It's all for some great causes, the MUSC Shawn Jenkins Children's Hospital and baseball scholarship drives at the College of Charleston, The Citadel and Charleston Southern.
But before main attractions Johnny Damon, Justin Smoak, Chris Singleton and Mike Veeck pop out of the dugout, it's time for a quiz to honor the Hot Stove Banquet's 15th anniversary.
Two rules: No googling and no texting Bob Costas.
1. Sure, most Lowcountry baseball fans know former Stratford High School and South Carolina Gamecocks slugger Justin Smoak has been a Major League All-Star with the Toronto Blue Jays. But how did he perform on Justin Smoak Bobblehead Day last March in Toronto?
a. 3-for-4 vs. the Yankees
b. 1-for-5 vs. the Rays
c. Four stolen bases vs. the Mariners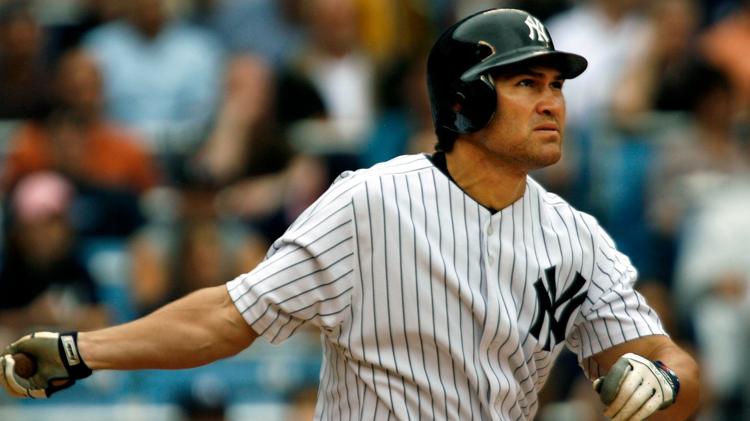 2. How did Johnny Damon keep in shape during the offseason before helping the Red Sox win their first-ever World Series in 2004?
a. Worked out three times a week with the NFL's New England Patriots
b. Chased random automobiles in his Orlando neighborhood
c. Combined hot yoga with competitive polka dancing
3. Mike Veeck, now the RiverDogs' Executive Advisor to the Chairman, made headlines while running Charleston's Class A South Atlantic League club with such promotions as:
a. Vasectomy Night and Nobody Night
b. A Dennis Miller Look-a-Like Contest and Make Your Own Concession Stand Casserole Night
c. Reptile Night
d. Fan Depreciation Day
Turkey leg nachos, Elvis
4. Which of these former Hot Stove Banquet featured guests said "Billy Martin? I never liked Billy Martin" during his speech:
a. Dale Murphy
b. Gaylord Perry
c. Goose Gossage
5. The main dish scheduled for Friday night's banquet is:
a. Fried turkey leg nachos and beer milkshakes
b. Elvis sandwiches (peanut butter, banana and honey)
c. Pickle Dogs
d. None of the above
6. Bill Murray, the RiverDogs' Director of Fun, came to a recent Hot Stove Banquet and spoke eloquently about which of his favorite baseball teams:
a. A Mount Pleasant Recreation Department youth-league squad he helped coach with fellow RiverDogs co-owner Al "Gator" Phillips
b. The Chicago Cubs
c. The Michael Jordan era Birmingham Barons of "Space Jam" fame
7. Former Charleston Southern outfielder Chris Singleton was selected in the 19th round of the 2017 Major League draft by which team:
a. Chicago Cubs
b. Chicago White Sox
c. Pittsburgh Pirates
Niekro, Glavine, Gaylord
8. Which of these former Hot Stove Banquet speakers has the most career Major League victories:
a. Phil Niekro
b. Tom Glavine
c. Gaylord Perry
9. Master marketer Mike Veeck was in a grocery store once when he asked his son Night Train, "What's the funniest thing you can imagine at this very moment?" Which prompted Veeck to:
a. Open a big jar of cherries and pour them onto his head
b. Slide into the checkout aisle baseball-style and ask for help locating Eggos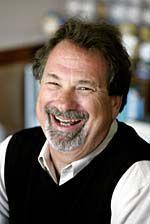 c. Throw a freshly made banana crème pie into Night Train's face
10. Justin Smoak has five home runs (more than against any other pitcher) and a 1.154 OPS (on-base percentage plus slugging percentage) against which pitcher?
a. Bartolo Colon
b. Rick Porcello
c. Sonny Gray
d. Chris Archer
Answers: 1. a., 2. b., 3. a., 4. c., 5. d., 6. b., 7. a., 8. a. (Niekro has 318 wins, Perry 314 and Glavine 305), 9. a., 10. b.
Scoring: 10 – Hall of Fame; 8-9 – All-Star; 6-7 – Big-leaguer; 4-5 – Triple-A; 3 or below – Low minors.
Follow Gene Sapakoff on Twitter @sapakoff