Sapakoff: RiverDogs at it again with Jamaican Bobsled Night; Aaron Judge tape measure on deck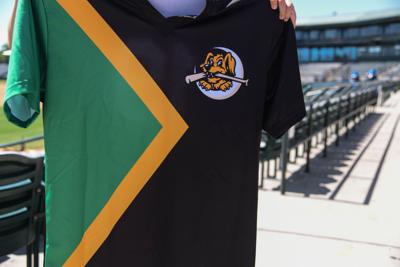 We re-built this city on baseball fun. If you have seen a Charleston RiverDogs game at The Joe — had a Coastal Shrimp Burger, taken in the marsh views, given co-owner Bill Murray a fist bump — you have honored the process.
But it wasn't necessary to show up on Nobody Night (purposely empty ballpark) or Silent Night (no cheering allowed). You didn't have to participate in the World's Largest Silly String Fight during an otherwise routine minor league ballgame last season.
Still plenty of time to embrace the zaniness that comes with a Class A team with first-class promotions fallen from the Veeck family tree and including a Director of Fun named Bill Murray.
Now batting …
Jamaican Bobsled Night at the 'ol ballpark (7:05 p.m. Thursday night vs. Asheville). Yes, the RiverDogs will honor the 25th anniversary of the "Cool Runnings" film premier by wearing black, gold and green Team Jamaica jerseys (available during in-game auction) and hosting "Cool Runnings" star Doug E. Doug (aka Sanka Coffie).
On deck …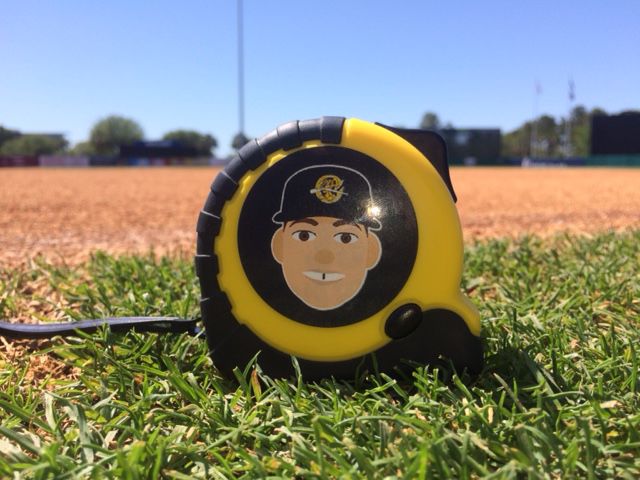 Or among other things from this New York Yankees affiliate: Aaron Judge Tape Measure Night, June 13. The first 1,000 fans get handy tape measures honoring the 6-7, 282-pound former RiverDogs outfielder named American League Rookie of the Year last season after hitting 52 homers, many of them tape-measure shots.
This is what happens when Nate Kurant, the RiverDogs' current promotions whiz, mixes goofy concepts with staff collaboration.
Of course, it's hard not to be inspired working inside the ballpark offices at 360 Fishburne Street. Former owner Mike Veeck, now an executive advisor to longtime majority owner Marv Goldklang, literally wrote the baseball marketing book, "Fun is Good."
Bill Veeck, Mike's late father, went into the National Baseball Hall of Fame as a club owner. His 1948 Cleveland Indians won the World Series and his 1951 St. Louis Browns sent 3-foot, 7-inch Eddie Gaedel to the plate.
Improv meatballs
Kurant, a 32-year-old University of South Florida grad, has been with the RiverDogs' Director of Promotions since 2016. It helps that he has range.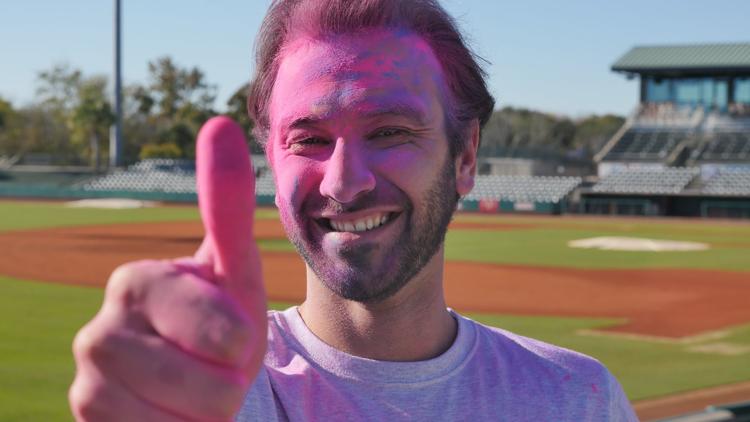 He is a former improv comedian.
He has been on mission trips to Costa Rica.
But there is a certain RiverDogs standard, handed down by an organization that staged a South Atlantic League All-Star Game home run contest on the flight deck of the Yorktown and tried Vasectomy Night (alas, cancelled).
"It's scary and liberating at the same time," Kurant said. "It's scary because there's an incredible lineage; you want to make sure you do things well to honor where it's all coming from. But it's also liberating because you're encouraged … Not to fail but to try, which means there will be some failure. There are just so many things we take a swing at.
"We could give away T-shirts every Tuesday and people would love it but that wouldn't be us."
One of Kurant's best ideas from the 2017 season was Legalize Marinara Night.
The lineup:
- Bobbing for Meatballs
- Name That Food Item (blindfolded contestants battling to ID concession-stand items covered with marinara sauce)
- Father/Son Trivia (winning sons pour marinara sauce onto the heads of losing fathers)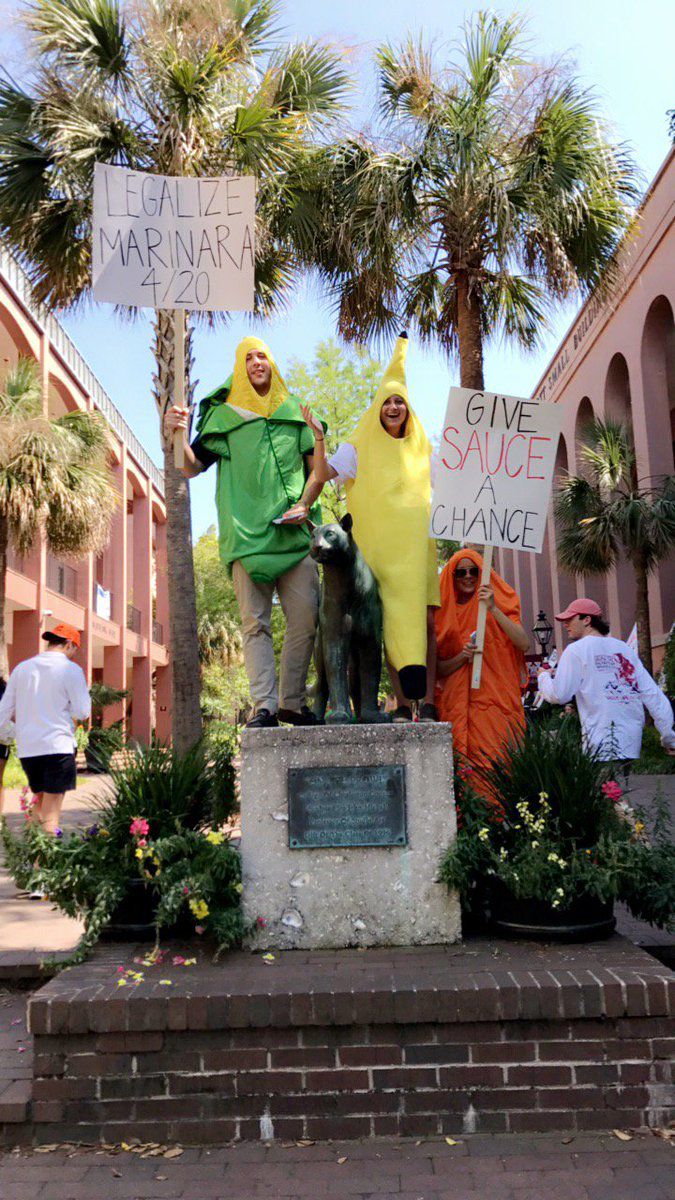 - A staged "Legalize Marinara" protest at College of Charleston
So to compete with that, you have to come to work in the off-season prepared to get ridiculous. Brainstorming sessions are both scheduled and impromptu.
Bill Murray: 'Genius'
Jamaican Bobsled Night?
"Just trying to think of the target audience and what would they like," Kurant said. "Thursday nights we have a lot of college kids, but there are also a lot of nostalgia opportunities. And then with the 25th anniversary of the movie it really tied in well."
Aaron Judge Tape Measure Night?
"I don't think too many teams give out tape measures," Kurant said. "It would have been easy to do a bobblehead like the Yankees but this is different."
Some ideas crash and burn. Or do not burn as planned. For instance, Candle Lighting Ceremony Night in 2017.
The June game went fast.
Still plenty of sunlight for the post-game festivities.
It was windy.
More often, vision wins. People just love the bouncing balls falling out of a helicopter. And one of the RiverDogs' co-owners particularly liked Durant's suggestion that a 2016 post-game fireworks display have a seventh-inning stretch preview.
"Genius," said Bill Murray, the ultimate creative genius.
Follow Gene Sapakoff on Twitter @sapakoff