Sapakoff: Ranking SEC and ACC football coaches 1-28; Saban and Swinney still at top, Muschamp moves up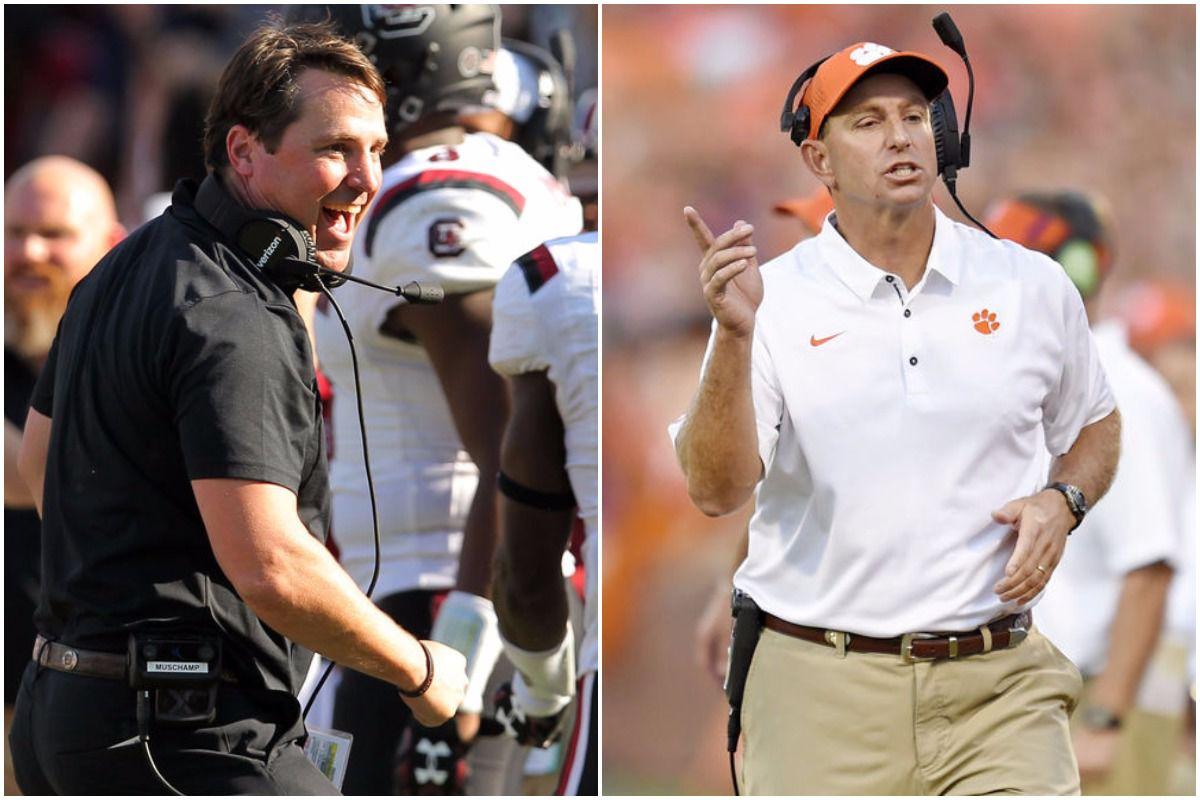 The road to Santa Clara is paved with good intentions.
Good hiring decisions, too.
Georgia replaced Clemson as Alabama's College Football Playoff national championship game opponent last season thanks to Kirby Smart's quick, thorough renovation project. This year's rush to reach a January national title game booked for the cradle of cyber technology requires exceptional leadership to go along with roster talent.
Out with Jim McElwain, Kevin Sumlin, Bret Bielema and Butch Jones.
In with Chad Morris, Willie Taggart, Jeremy Pruitt and Joe Moorhead.
Criteria for ranking SEC and ACC coaches? It's a mix of accomplishment and projection and this question: Which coach do you want right now if you're a fan of a Hypothetical State U. Fightin' Catfish program with a job opening?
The list:
1. Nick Saban, Alabama
SEC rank: 1
SEC West rank: 1
Six national titles (so far). The best college football coach. Ever.
2. Dabo Swinney, Clemson
ACC rank: 1
ACC Atlantic rank: 1
Swinney, 48, is coming off three straight College Football Playoff appearances. Saban is 66. Clemson is the best stock buy in the sport.
3. Dan Mullen, Florida
SEC rank: 2
SEC East rank: 1
Mississippi State was 32-65 in the eight years before Mullen showed up, 69-46 from 2009-20017. Now he gets a fruitful Florida recruiting base.
4. Mark Richt, Miami
ACC rank: 2
ACC Coastal rank: 1
Hurricane warning: Miami might take over the ACC Coastal. An ACC Championship Game appearance in Richt's second season in Coral Gables was just a start.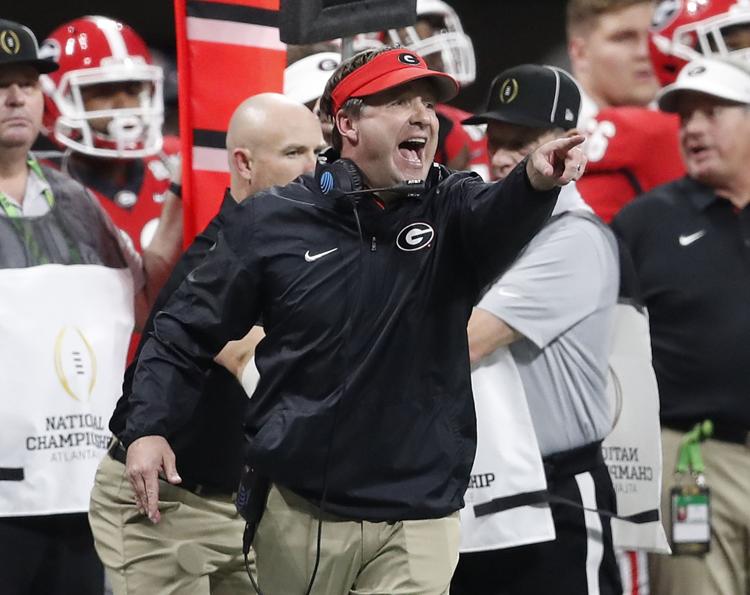 5. Kirby Smart, Georgia
SEC rank: 3
SEC East rank: 2
Hard to argue with a near-miss against Alabama and his former mentor in the national championship game. And the nation's best recruiting momentum.
6. Justin Fuente, Virginia Tech
ACC rank: 3
ACC Coastal rank: 2
A 19-8 record in Blacksburg with upside; almost upset Clemson in the 2016 ACC title game.
7. Jimbo Fisher, Texas A&M
SEC rank: 4
SEC West rank: 2
Was Florida State seriously slipping under Fisher? Or did Clemson just strong-arm the ACC? Did Texas A&M overpay? Or is Fisher about to shoot to No. 2 in the SEC West?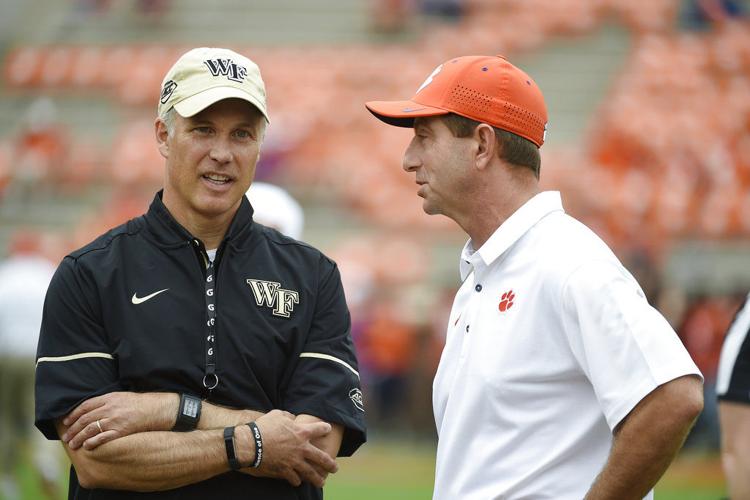 8. Dave Clawson, Wake Forest
ACC rank: 4
ACC Atlantic rank: 2
Has made progress in each of his four seasons at Wake Forest. Same kind of improvement track at Fordham, Richmond and Bowling Green.
9. Gus Malzahn, Auburn
SEC rank: 5
SEC West rank: 3
The oddest perch in college football, seemingly always in playoff contention and on the hot seat.
10. David Cutcliffe, Duke
ACC rank: 5
ACC Coastal rank: 3
Duke won a bowl game last year. Duke has been to five bowl games in the last six years. Yes, Duke.
11. Bobby Petrino, Louisville
ACC rank: 6
ACC Atlantic rank: 3
Crossroads time here. Petrino in his second time around at Louisville has one ACC record better than 5-3 (7-1 in 2016) and one bowl win in four years.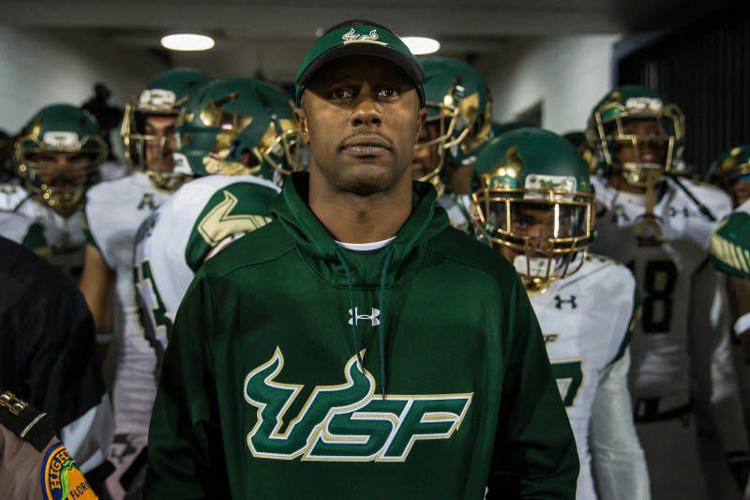 12. Willie Taggart, Florida State
ACC rank: 7
ACC Atlantic rank: 4
Looks like a great fit for a Bradenton, Fla., native who did good things at South Florida before a one-year Oregon detour.
13. Will Muschamp, South Carolina
SEC rank: 6
SEC East rank: 3
Two years in Columbia, two bowl games. Next step: Let offensive coordinator Bryan McClendon do his job. Muschamp was ranked No. 19 on this list last year, before a 9-4 season.
14. Dave Doeren, N.C. State
ACC rank: 8
ACC Atlantic rank: 5
From hot seat during the 2016 season to 9-4 in 2017; three straight highly-competitive losses to Clemson.
15. Paul Johnson, Georgia Tech
ACC rank: 9
ACC Coastal rank: 4
Two losing seasons in the last three after only one in Johnson's first seven on The Flats.
16. Pat Narduzzi, Pittsburgh
ACC rank: 10
ACC Coastal rank: 5
Probably a little high on the list after a 5-7 season. But a good, old-school football coach who went 8-5 his first two years with those upsets of Penn State and Clemson.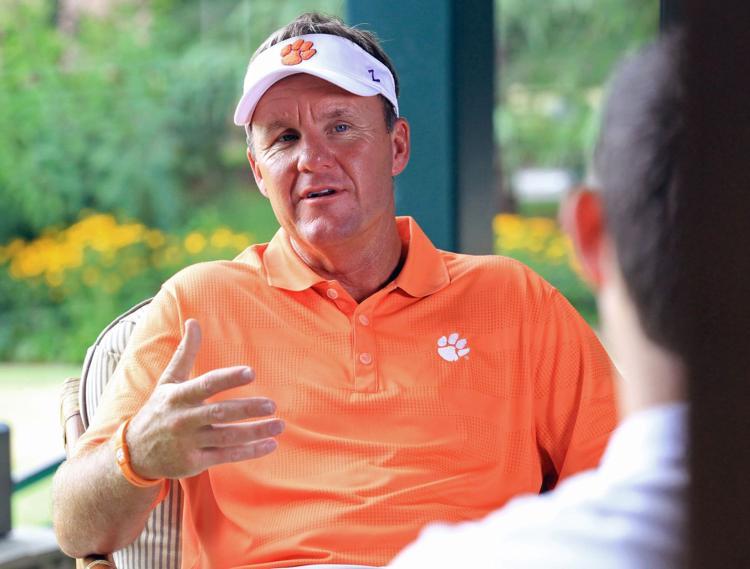 17. Chad Morris, Arkansas
SEC rank: 7
SEC West rank: 4
The Razorbacks are currently ill-equipped in the SEC West but the former Clemson offensive coordinator fared well at SMU and has a solid coaching staff, led by defensive coordinator John Chavis and including Summerville's Dustin Fry as an offensive line coach.
18. Joe Moorhead, Mississippi State
SEC rank: 8
SEC West rank: 5
Moorhead, a Pittsburgh native and former Penn State offensive coordinator, has connected with Bulldog fans. MSU should be very good this year.
19. Bronco Mendenhall, Virginia
ACC rank: 11
ACC Coastal rank: 6
Marc Bronco Clay Mendenhall's plan for a methodical rebuild is working — 6-7 with a win at Boise State after a 2-10 debut. Maybe it's not such an odd fit for a former BYU head coach and Utah native come to Charlottesville.
20. Dino Babers, Syracuse
ACC rank: 12
ACC Atlantic rank: 6
Upset Virginia Tech in 2016 and stunned Clemson in 2017 while going 4-8 both seasons. Time for some consistency.
21. Larry Fedora, North Carolina
ACC rank: 13
ACC Coastal rank: 7
From 11-3 to 8-5 to 3-9 is not a good trend. No wonder Fedora decided against having a spring game this year.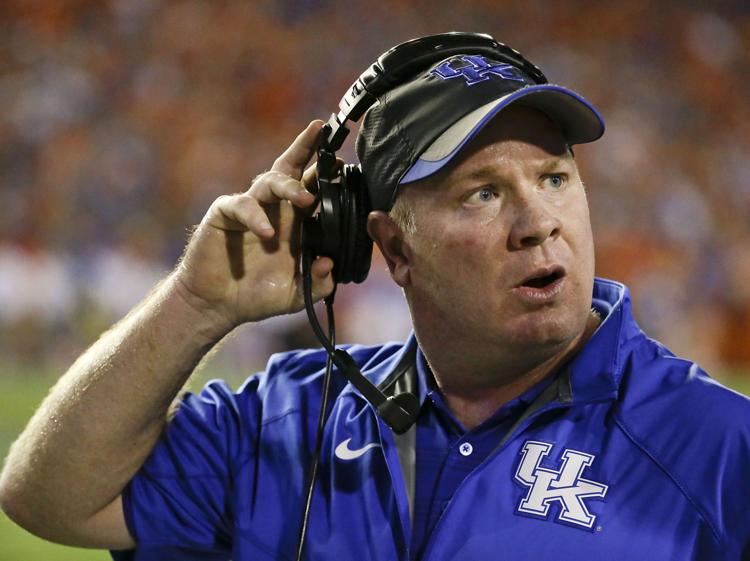 22. Mark Stoops, Kentucky
SEC rank: 9
SEC East rank: 4
Knows how to beat South Carolina, but benefited from a sluggish SEC East to go 4-4 each of the last two seasons.
23. Matt Luke, Ole Miss
SEC rank: 10
SEC West rank: 6
The garden spot of Oxford is a tough spot in the post-Hugh Freeze mess. But Luke went 6-6 last year and is recruiting well.
24. Jeremy Pruitt, Tennessee
SEC rank: 11
SEC East rank: 5
Awkward start with his "Why wasn't they here?" rant about Vols fans not showing up for Tennessee's spring game (estimated attendance: 40,000). But it's early.
25. Steve Addazio, Boston College
ACC rank: 14
ACC Atlantic rank: 7
Could be worse in Chestnut Hill but Addazio enters year seven of his quest for a winning ACC record.
26. Barry Odom, Missouri
SEC rank: 12
SEC East rank: 6
Somehow got a bowl bid season out of a mediocre Missouri team that started 1-5 last year.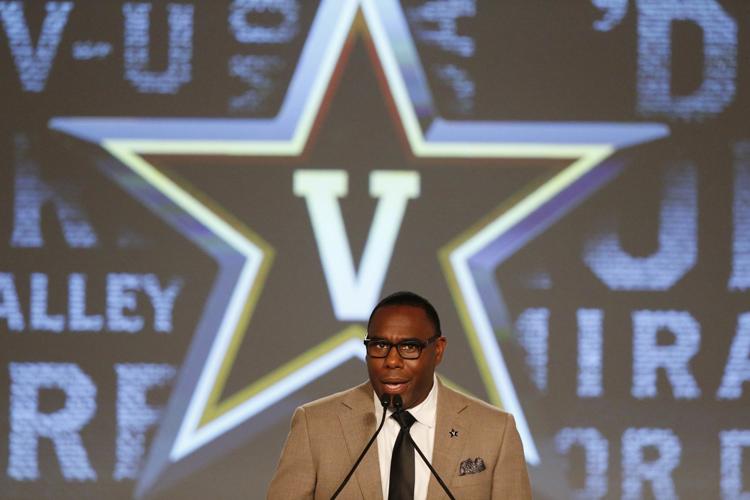 27. Derek Mason, Vanderbilt
SEC rank: 13
SEC East rank: 7
Mason is 6-26 in the SEC. Has the misfortune of following James Franklin as Commodores commander.
28. Ed Orgeron, LSU
SEC rank: 14
SEC West rank: 7
It's not the 3-21 SEC record at Ole Miss, or the loss to Troy last year, or the fact Coach O wouldn't let Matt Canada run his offense. It's that LSU should be really good, not 9-4, and have a really good coach.
Follow Gene Sapakoff on Twitter @sapakoff