Sapakoff: Predicting season records for Clemson, South Carolina and other SC schools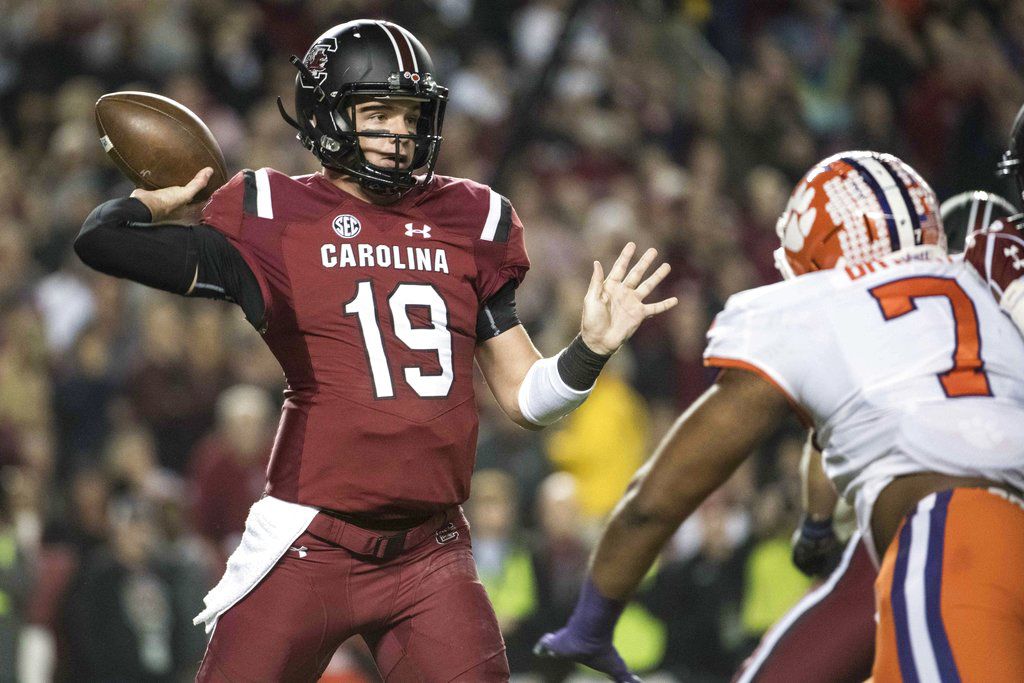 Sports Illustrated has Clemson's Power Rangers-crazed defensive line on its college football preview edition cover, predicting a second national title in three seasons for the Tigers.
California or bust for Dabo Swinney's deepest, most talented team.
Meanwhile, Mr. College Football (known to his wife as Tony Barnhart) picks South Carolina to upset Georgia on Sept. 8. If that happens, the Gamecocks are in College Football Playoff conversations.
At least until they travel to Kentucky, right?
One more week before a full slate of actual college football, the fearless forecast for all nine of the Palmetto State's NCAA Division I teams:
Clemson
So the quarterback song and dance goes like this (to the riffs of "Sweet Home Alabama"): Kelly Bryant and Trevor Lawrence get meaningful snaps against Furman and Texas A&M and if they both perform well that continues, otherwise it's the hot hand.
Until the hot hand goes cold, and then the other guy comes in.
Repeat as necessary from here to the late stages of the College Football Playoff national championship game in Santa Clara.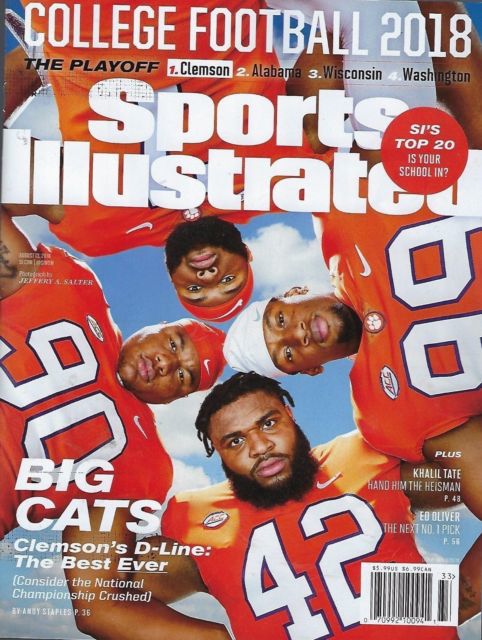 Sure wins: Furman (Sept. 1), Georgia Southern (Sept. 15), Syracuse (Sept. 29), at Wake Forest (Oct. 6).
Sure losses: None.
Probable wins: at Texas A&M (Sept. 8), at Georgia Tech (Sept. 22), N.C. State (Oct. 20), Louisville (Nov. 3), at Boston College (Nov. 10), Duke (Nov. 17), South Carolina (Nov. 24).
Probable losses: None.
Helmet scratchers: at Florida State (Oct. 27).
Trap game alert: at Wake Forest. Upsets are hard to find but Clemson lost to Syracuse last year because of a lack of focus (for instance, publicly looking forward to a bye week prior to a road trip).
Barometer game: at Texas A&M. Maybe ESPN GameDay, surely a zany crowd.
Record: 14-1 and a national championship, with the annual slip-up along the way.
South Carolina
Only a handful of past Gamecock skill position groups were more talented than this one. It's the best offensive line Will Muschamp has had in Columbia. The players love Bryan McLendon's faster offense. The pass rush and kicking game have to be better.
Then again, the SEC East is improved and the schedule is a tad tougher. The 2017 Gamecocks went 9-4 but barely beat Louisiana Tech, Tennessee and Vanderbilt.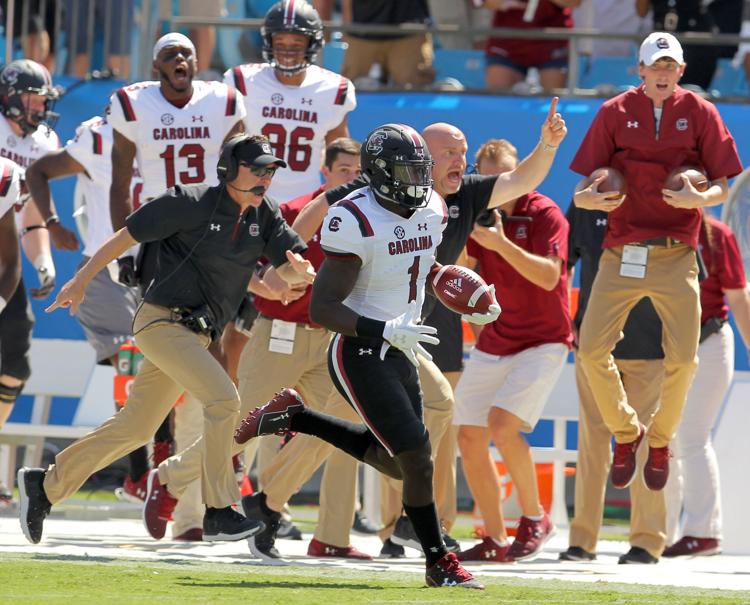 But no way South Carolina loses a fifth straight game to Kentucky.
Sure wins: Coastal Carolina (Sept. 1), at Vanderbilt (Sept. 22), at Kentucky (Sept. 29), Chattanooga (Nov. 17).
Sure losses: None.
Probable wins: Marshall (Sept. 15), Missouri (Oct. 6), Tennessee (Oct. 27)
Probable losses: Georgia (Sept. 8), at Florida (Nov. 10), at Clemson (Nov. 24).
Helmet scratchers: Texas A&M (Oct. 13), at Ole Miss (Nov. 3)
Trap game alert: Marshall. Phil Steele has the Thundering Herd (No. 32) rated above the Gamecocks (No. 34) in his preseason top 40.
Barometer game: Georgia. Nice, early and in that 3:30 CBS time slot.
Record: 10-3 including a second straight bowl win
The Citadel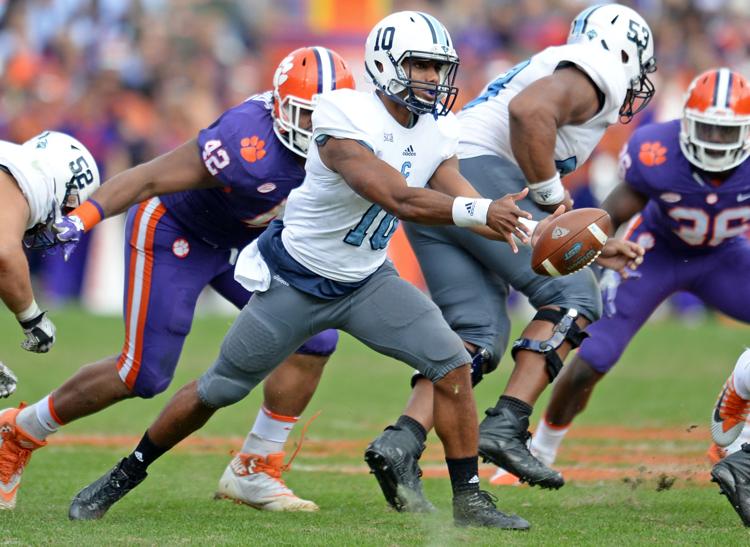 Five starters back on the offensive line and a good quarterback (Jordan Black) traditionally is a nice formula for Bulldog success. But the Southern Conference is good (again) and the non-conference schedule includes Charleston Southern at home and Alabama (not at home).
Record: 5-6
Charleston Southern
Quarterback London Johnson gained valuable preparation perspective in an offseason chat with Clemson wide receiver Hunter Renfrow. The Buccaneers have 18 returning starters from a Big South Conference team that went 6-5 in Mark Tucker's first season as head coach.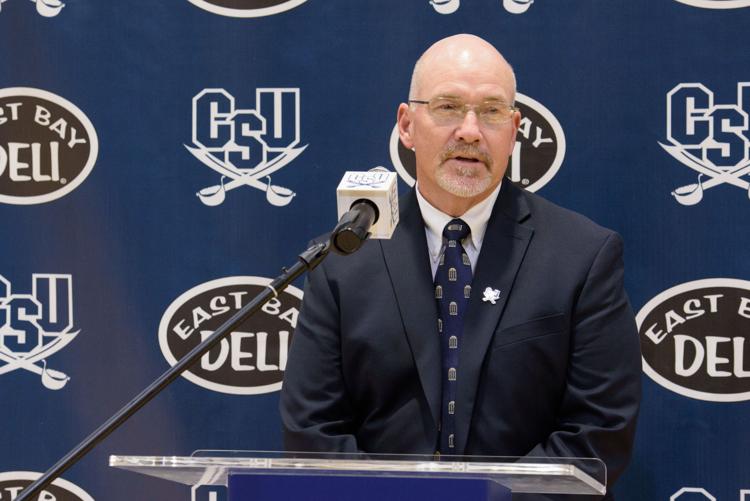 Record: 6-5
S.C. State
It's hard to win fewer games four seasons in a row but the Bulldogs, 3-7 in 2017, have managed since going 9-4 in 2013. In what likely is the last of Buddy Pough's mostly good 17 seasons at S.C. State, the new quarterback is sophomore Tyrece Nick (27 yards passing in 2017).
Record: 4-7
Furman
Clay Hendrix was named SoCon Coach of the Year in 2017 after leading the Paladins to an 8-5 record. Furman led the SoCon in sacks and linebacker Elijah McCoy and defensive tackle Jaylan Reid return to lead a formidable front seven.
Record: 9-2 and FCS playoffs
Wofford
Mike Ayers retired after leading Wofford from 1988-2017, a run highlighted by five SoCon championships and eight FCS playoff appearances. Wyoming native Josh Conklin, a former Citadel defensive coordinator, will maintain a triple-option offense. Leading rusher Andre Stoddard (825 yards, 15 touchdowns) is back from a 10-3 team.
Record: 8-3
Coastal Carolina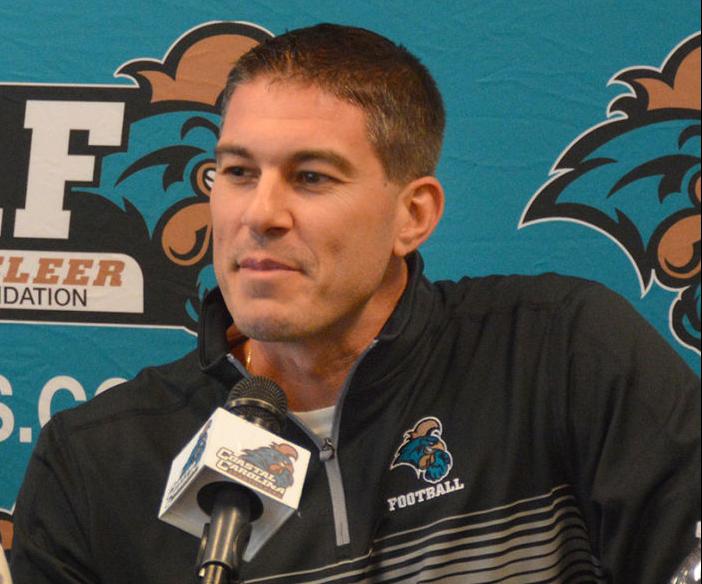 The Chanticleers had some good Saturdays during their FBS debut in 2017, including an opening upset of Massachusetts and wins over Idaho and Georgia Southern to end the season. Most impressive while going 3-9? A 39-38 loss at Arkansas. Having Joe Moglia back and healthy on the sideline allows Jamey Chadwell to give up interim head coach duties and focus on play-calling.
Still, this is a process.
Record: 3-9
Presbyterian
The Blue Hose announced last November a plan to transition to non-scholarship football by 2020. Smart move. Until then, Tommy Spangler's young team is overmatched in the Big South Conference.
Record: 1-9.
Follow Gene Sapakoff on Twitter @sapakoff.