If you think the juiciest plot involving a Palmetto State college basketball team is the South Carolina Gamecocks' bid to plow through the SEC with enough authority to make the NCAA Tournament Selection Committee forget about pre-Christmas losses to Stony Brook and Wyoming, you are soft-peddling hardwood drama.
Sure, the invention of College Football Playoff rankings (with attached "Who's No. 4?" fan squabbling) has taken much of the seriousness out of basketball bubble debates.
But here are a few potentially fascinating Field of 68 "last one out" arguments:
Furman or South Carolina?
South Carolina or Clemson?
Just Wofford in the Big Dance or another state team or two? Or three?
A Gamecocks-Tigers NIT game to spice up spring football practice?
NCAA Tournament chances for South Carolina teams, in descending order of bracketology likelihood:
Wofford
Theme: One way or another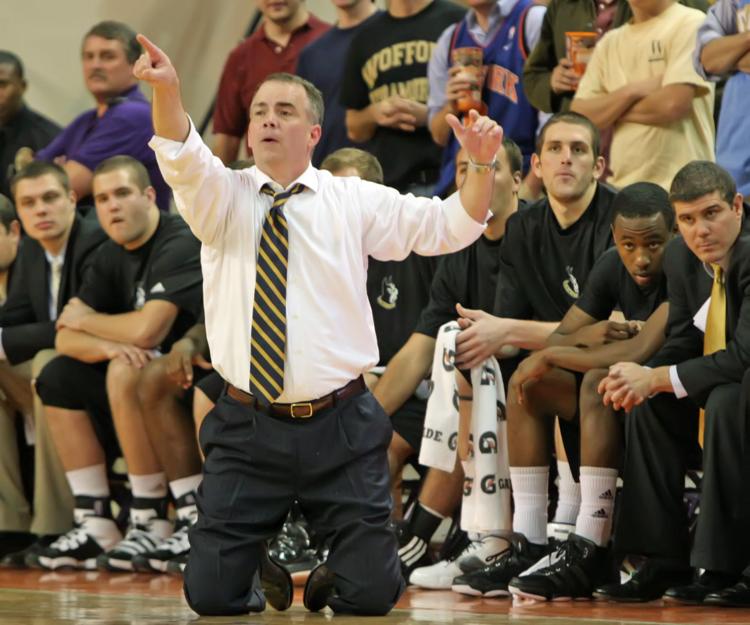 At No. 24 in the new NET (NCAA Evaluation Tool) rankings, the Terriers (23-4, 15-0 in the Southern Conference) are way more than just sharpshooter Fletcher Magee. It's Mike Young's best team, which is saying something for a four-time NCAA Tournament participant. Good enough for an at-large cushion.
Work to do: Don't go into Selection Sunday on a four-game losing streak.
Projection: Near lock
Clemson
Theme: Senior moments
At No. 43 in the NET and squarely on the bubble, Clemson (15-11, 5-8 in the ACC) needs a 4-1 ride into the ACC Tournament over a schedule stretch that includes Boston College, at Pittsburgh, North Carolina, at Notre Dame and Syracuse. An old-school ACC Tournament placement in North Carolina (Charlotte) might help, depending on the draw.
Work to do: A seasoned team of four-senior starters and emerging star Aamir Simms must flex its experience.
Projection: Better than 50-50
College of Charleston
Theme: "Run through the tape"
The Grant Riller-led Cougars are playing their best basketball at the right time, including a 99-95 loss to first-place Hofstra that will serve as motivation for a potential CAA Tournament title game smackdown at the North Charleston Coliseum.
Work to do: Head coach Earl Grant a year ago was asked how he wanted his team to approach the last few weeks of the season. "Run through the tape," he said on the way to the College of Charleston's first NCAA Tournament appearance since 1999. In a one-bid league, it's the same call to action.
Projection: 50-50
South Carolina
Theme: Break the Nebraska model
What's big and loud and garnet all over? Frank Martin if the Gamecocks get boxed out of the NCAA Tournament with a 13-5 SEC record. Which is the same league mark Nebraska had in the Big Ten last year, ESPN bracketologist Joe Lunardi points out, when the Cornhuskers were left on the NIT scrap heap. And note that Nebraska was 22-10 overall while South Carolina with a 13-5 SEC record would be 18-13 overall headed to the SEC Tournament. Then there's that No. 81 NET ranking.
Work to do: Positioning to argue after such a poor non-conference start is one heck of a tribute to coaching and team effort, not necessarily in that order. But no rest for what essentially is an eight-man roster led by Chris Silva and with nice upside in freshmen A.J. Lawson and Keyshawn Bryant.
Projection: A sweet, solid 49 percent
Furman
Theme: Almost deserving
The Paladins at 22-5 and 11-4 in the SoCon are capable of winning the conference tournament in Asheville. A win over Wofford on Saturday in Greenville or at the SoCon Tournament is critical to at-large hopes for a team that's No. 44 in the NET and slipping.
Work to do: At least one win over Wofford, maybe two.
Projection: A capable underdog
Winthrop
Theme: Realistic hope
Second-place in the Big South behind Radford but respectable losses at Vanderbilt, Kentucky, Davidson and Florida State (all by 18 points or less) show the Eagles can bomb away with the best of them (No. 1 nationally in made 3-pointers per game at 12.5).
Work to do: Peak in the Big South championship game but don't peek ahead
Projection: Like Furman but without the at-large cred (No. 166 NET)
CSU, PC, SC State, CCU
Theme: Good enough to dream
Charleston Southern, Presbyterian, S.C. State and Coastal Carolina make up a foursome of teams likely to finish in the middle of their respective conference standings. But they have shown they can at least hang with first-place teams. CSU upset Big South leader Radford, 53-52, at the Buc Dome on Saturday night.
Work to do: A rare outbreak of conference tournament madness
Projection: A mediocre conference tournament seed is a March Madness joy-killer.
The Citadel
Theme: Nice start, sad finish
The Bulldogs won't finish last in the Southern Conference (thanks, VMI). But more than ninth place was expected after a 9-2 start.
Work to do: A trade for Zion Williamson, complete with functioning footwear.
Projection: The Citadel, Army, William & Mary and St. Francis (Brooklyn) will remain united as the only four schools among the NCAA's original 160 that have not made the NCAA Tournament.
South Carolina Upstate
Theme: Baseball season
Another Big South last-place rebuilding year in Spartanburg.
Work to do: Something worthy of a big budget feature film starring Bugs Bunny, Daffy Duck and Bill Murray.
Projection: A young team has played hard and will fare better in 2020.
Follow Gene Sapakoff on Twitter @sapakoff