Sapakoff: Making sliders at Burbage's downtown grocery to throwing sliders in Super Regional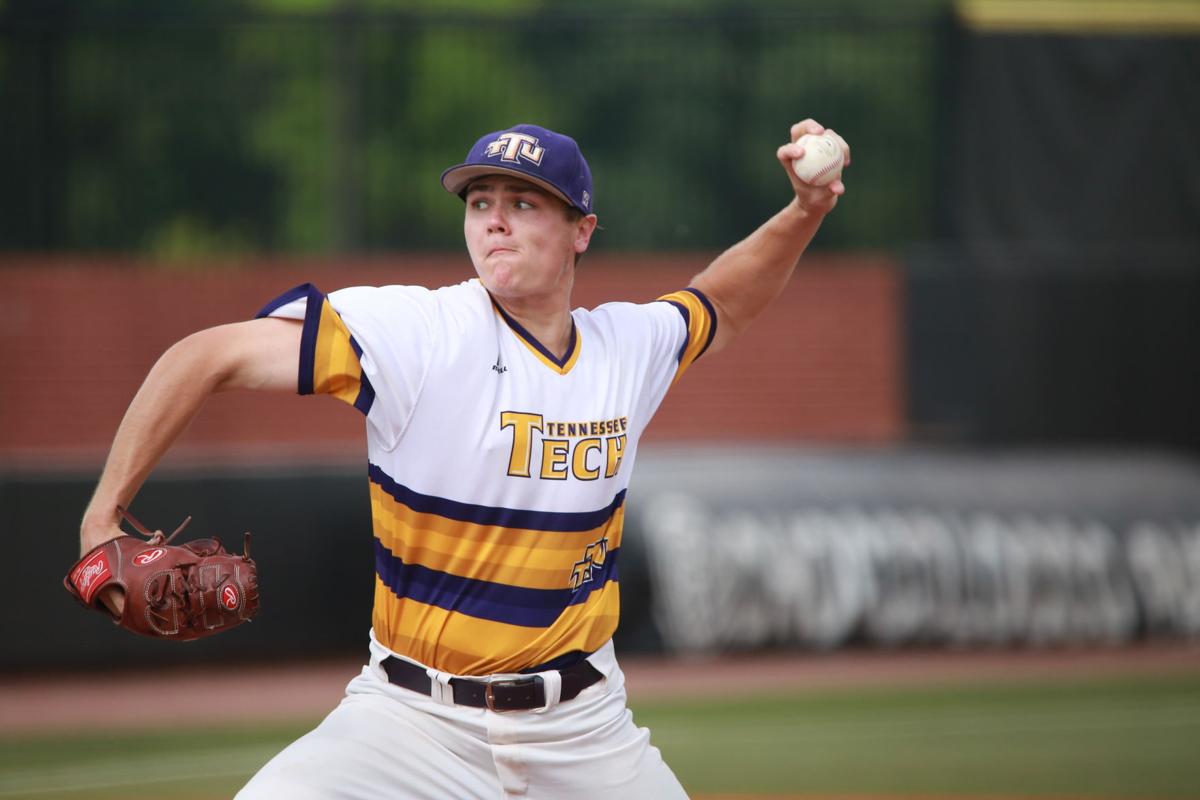 Alex Hursey embraces his summer job at Burbage's Self-Serve Grocery on Charleston's Broad Street, where he works as star sandwich-maker, meat slicer and restocker. The former Summerville High School pitcher thinks the gig helped prepare him for one of the best performances of this year's NCAA baseball tournament.
Hursey threw a complete-game, three-hitter in Tennessee Tech's 2-1 victory over Missouri State on Sunday. The junior left-hander's gem helped vault the No. 2 seed Golden Eagles from loser's bracket to champions at the Oxford Regional, a feat that included two Monday upsets of Ole Miss.
"Working at the store helps me stay grounded as a pitcher," Hursey said. "It reminds me I didn't just get here on talent, that there was a lot of hard work involved. Putting the shoes on every day and going to the store has given me a work ethic. I know there's always more I can do."
He throws sliders.
He makes sliders.
It's just that, well, Hursey would like to postpone his next Broad Street shift.
Tennessee Tech plays Texas in the Austin Super Regional starting on Saturday.
Win there and it's off to the College World Series in Omaha.
"I'm trying to not start work until about July," Hursey said from Cookeville, Tenn., 80 miles east of Nashville on I-40.
Stories like this are what makes an NCAA tournament great.
Austin city limits
Hursey's only college baseball options coming out of Summerville were a pair of junior college offers.
After two years at Florence-Darlington Tech he jumped at the Tennessee Tech interest.
Now he's 8-4 with a 4.52 earned run average. He is coming off the game of his life.
Look out Longhorns.
Hello, Austin.
"I expect it to be wild. I expect it be fun," Hursey said. "We're going to feed off the energy as a team. We know it's going to be a once in a lifetime experience for most of us and we want to embrace every minute of it."
The baseball turnaround for Hursey came at Florence-Darlington Tech when he fell under the tutelage of pitching coach Will Dorton, a former College of Charleston pitcher.
Dorton, who returned to his alma mater in 2017 to serve as Chad Holbrook's pitching coach, made the most of Hursey's 84-86 mph fastball. He taught his 6-2, 190-pound pupil to set the tone with fastballs the first time through the lineup, then mix in sliders and curves to keep hitters guessing.
"He made me believe I could be more than a crafty, so-called 'soft lefty,'" said Hursey, the 21-year-old son of Thomas and Elizabeth Hursey.
Tip: Buffalo chicken
The Burbage's Self-Serve Grocery boost can be traced to 2013, when his aunt and uncle, Lisa and George Bowen, bought a store at 157 Broad Street that had been in the Burbage family for 67 years.
They kept the name, the homemade recipes and most of the veteran customers.
A few years ago they called to the bullpen for a personable nephew.
"Alex is just a very optimistic, friendly guy," Lisa Bowen said of Hursey. "He's constantly positive, whether it's here or in baseball. He works hard and he's determined and I just like that about him."
Sandwich prep skills?
"I'd like to think I'm alright," Hursey said.
Sandwich tip?
"I'd recommend the buffalo chicken with pepper jack cheese."
Austin won't be a picnic. But Tennessee Tech already won at Ole Miss, the No. 4 national seed in this NCAA Tournament.
Texas, the No. 13 seed, expected to be playing in Oxford this weekend.
"We set some goals in the fall and we all believed that with all the guys we brought in from junior college and all the guys returning that, yeah, we're going to do this," Hursey said. "We just knew if we could get to a regional, we could show people what we could do. We know we can compete with anyone in the country."
Hursey just wants to throw some more sliders before he prepares that next slider.
Follow Gene Sapakoff on Twitter @sapakoff