AUGUSTA, Ga. — It's easy to see why James Island's Kyle Peters had the widest eyes of any caddie working the Masters on Thursday. A week ago, Corey Conners was one of the only humans less likely to be walking the Augusta National Golf Club fairways in 2019.
Conners, Peters' boss, was ranked No. 196 in the world golf rankings. He failed to make the cut in eight of his previous 12 events.
He had to qualify a week ago Monday to play in the Valero Texas Open in San Antonio.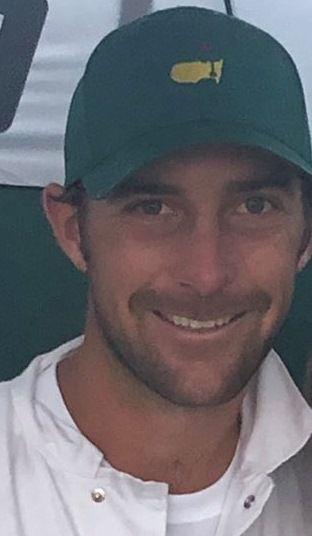 But Conners won the Valero on Sunday to claim the very last spot in the Masters and things got wonderfully nutty for a pair of 27-year-olds.
Three rearranged flights later, Peters was at Augusta National on Monday afternoon taking copious notes during Conners' first practice round.
"I woke up here and I'm like 'What the heck am I doing in Augusta?'" Peters said. "It's been pretty crazy."
Peters is a confident guy, and a golfer good enough to play in college at Spartanburg Methodist and Robert Morris. But as he was downing a breakfast of eggs, bacon and grits in the Augusta National caddie tent Thursday morning, he didn't anticipate Conners walking off the 18th green with a brief share of the Masters lead.
Peters' head was still spinning after the round, a solid 70 despite a three-putt bogey on 18.
"Pretty awesome," Peters said. "I'm just happy to be here, honestly. Everything's happening so fast."
Conners, a Canadian from Listowel, Ontario, has been to the Masters before. He qualified as a U.S. Amateur finalist in 2015.
Peters is seeing it all for the first time.
That part, he planned.
"I live in Charleston. I'm on James Island," Peters said. "I'm only a few hours away. I've had plenty of chances to come here but I've never come just so I could save it and have a special experience like this. It was pretty sweet."
But before Peters can get comfortable, he needs to find some Augusta housing for the weekend; no place to stay after Friday night.
From City-Am to Masters
His parents, John and Becca Peters of James Island, were on hand Thursday thanks to single-day tickets from Conners. Caddies do not receive tickets and Peters was looking for more for the rest of the tournament.
Of course, other people should have such trouble.
These last couple weeks have been the biggest steps in a caddying career that began when Peters, while a Spartanburg Methodist sophomore, drove to Mobile, Ala., to tote clubs at an LPGA event.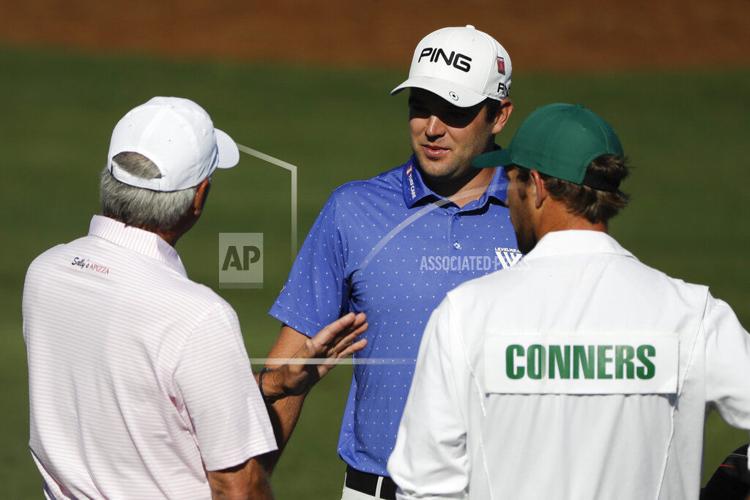 "That was my start, except for the City Am in Charleston a couple times," Peters said. "When I was like 12 years old."
He was a Web.com Tour caddie with clients such as Steve Lowery and Scott Harrington. He has worked with Conners for 18 months.
A fat caddie paycheck
Peters figured that Conners was capable of a PGA Tour victory, and so did Conners.
But from a qualifying round to Masters practice in one week?
"I'm a math and stats guy," Conners said, "and it was very unlikely that I was going to be here. (Last week) I could have said almost certainly that I wouldn't be here. But it's worked out really well and I'm really happy."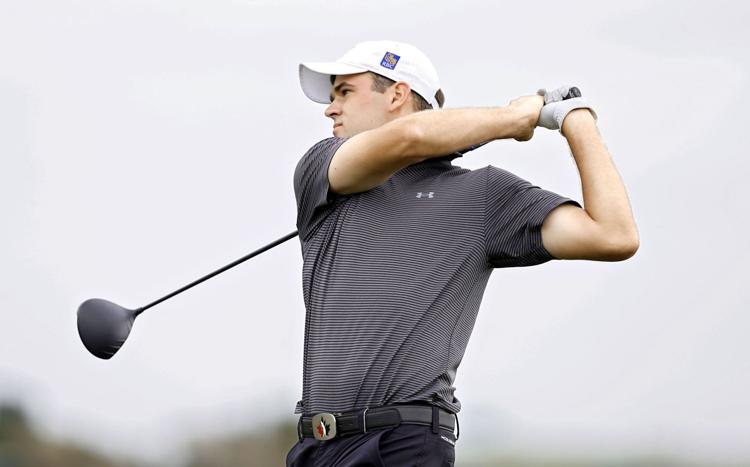 Peters isn't just happy, he's richer after getting a nice share of Conners' $1,350,000 Valero Texas Open winner's prize.
Next purchase?
"Probably a house," Peters said.
Sleep can wait. Peters was still compiling course knowledge late Thursday designed to keep Conners in contention Friday.
That would mean a qualifier that won the Valero Texas Open just a few days ago will make the Masters cut, which guarantees his caddie an unlikely and fat paycheck.
Follow Gene Sapakoff on Twitter @sapakoff