Dr. Chris Nowinski has some good news for football players and the people that sincerely care about them.
"The last five years, we've made real steps to make football safer," said Nowinski, co-founder and CEO of the Concussion Legacy Foundation, a non-profit organization in Boston dedicated to solving the sports concussion crisis through education, policy and research.
Positive steps include limits on hitting in practice, various rule changes and better education about concussions.
But then the not surprising "However" addendum …
"In the big picture," Nowinski said, "football may be more dangerous for the brain than it's ever been before."
Two main reasons for that:
• Younger players
"Children starting to play football at 5 years old - that was not a thing two generations ago," Nowinski said. "Now it's popular. Now we have longer careers."
• Sports physics
"We have not quantified the impact of bigger, faster, stronger," Nowinski said.
Troubling numbers: The VA-BU-CLF Brain Bank has found Chronic Traumatic Encephalopathy (CTE) in 110 of the 111 brains of former NFL players studied. The world's most prominent brain bank, which the CLF runs in partnership with the U.S. Department of Veterans Affairs and Boston University, studies brains of ex-college players, too.
So far, 48 of 53 have shown signs of CTE.
And did you check out those recent NFL Scouting Combine stats?
There were a lot of exceptionally athletic big guys, led by 6-5, 260-pound Montez Sweat of Mississippi State, who broke the combine's 40-yard dash record for defensive linemen (4.41 seconds).
These are some of the reasons why Nowinski and the CLF want college football players to pledge banged-around brains to sports science.
This means you, South Carolina Gamecocks and Clemson Tigers.
You, too, Citadel Bulldogs and Charleston Southern Buccaneers.
If a deceased person is 35 years or older, the VA-BU-CLF Brain Bank prefers that donors played at least two years of college football.
If under 35, they appreciate brains from high school players on up.
This means you, Summerville, Wando, North Charleston and Baptist Hill players.
This is not just an NFL problem.
"It's clearly a problem for anybody that steps on a college football field," Nowinski said. "We're just trying to understand why some people develop it and some people do not."
And not just old brains.
Young brains harvested from tragic early deaths help in this race to understand such things as genetics and variations.
"At this stage of our research," Nowinski said, "we are interested in any brain of any college football player."
Ivy Leaguer, pro wrestler
Nowinski, 40, comes at cutting-edge concussion research from a background that includes more than microscopes.
He was an All-Ivy League defensive tackle at Harvard.
He was a professional wrestler who made it to WWE's Monday Night RAW.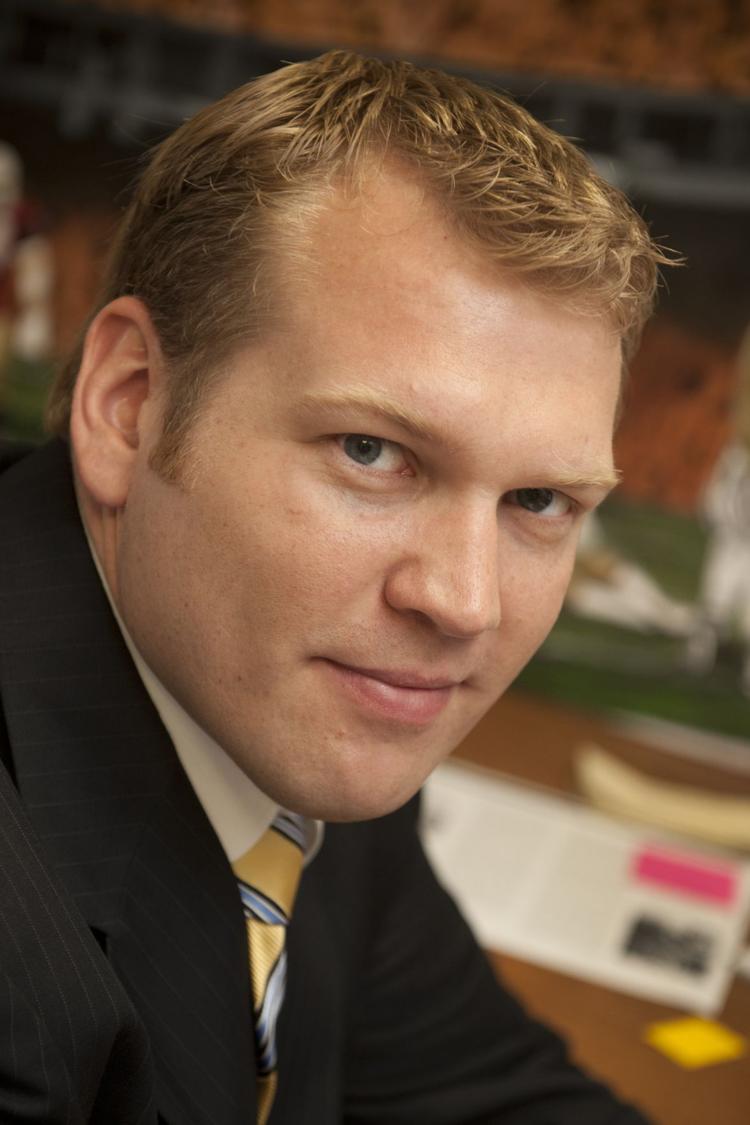 Nowinski suffered a serious concussion while wrestling in 2003 but, due to a lack of understanding about his symptoms, continued to grapple in the squared circle for five more weeks. The head trauma led him to write "Head Games: The Global Concussion Crisis" in 2006.
The Concussion Legacy Foundation was born out of research for the book.
"I learned that we don't handle concussions appropriately in sports, and I wanted to make an effort to change that," said Nowinski, who earned his Ph.D. in Behavioral Neuroscience at the Boston University School of Medicine.
Nowinski is also on the NFL Players Association Mackey-White TBI Research Committee, the Ivy League Concussion Committee, the Positive Coaching Alliance National Advisory Board, and is a consultant to Major League Lacrosse.
Real football 'heroes'
So when this man and his CLF colleagues talk about pledged brains as "incredible gifts" from "heroes" in brain trauma research that can help athletes, military veterans and others, they know what they're talking about.
For info on how to pledge your brain: concussionfoundation.org or 857-244-0810.
"Our strategy has been to get prominent football players to pledge their brains," Nowinski said.
As Pro Football Hall of Fame linebacker Nick Buoniconti pledged to the VA-BU-CLF Brain Bank in November of 2017, he ripped the NFL for not doing enough to support concussion research.
Just think of the positive buzz that would come from a prominent active college football player doing a brave, smart thing for fellow athletes.
One brain donation begets another.
"I'm amazed," Nowinski said, "at how many friends of players who have pledged to donate their brains also end up pledging to donate their brains."
Right now, it's more important than ever with bigger and faster players running into each other at all levels of football.
The younger, the better.
"The players that are in their 70s and have dementia almost always have CTE, and that adds to our CTE brain bank," Nowinski said. "But the ones who are younger may not even have symptoms, and even if they don't, they help us understand why they don't have symptoms."
Please, guys, use your head (except when making tackles).
Then let someone else use it.
Follow Gene Sapakoff on Twitter @sapakoff.