Sapakoff: Gamecocks try to spin Hayden Hurst loss into a tight end plus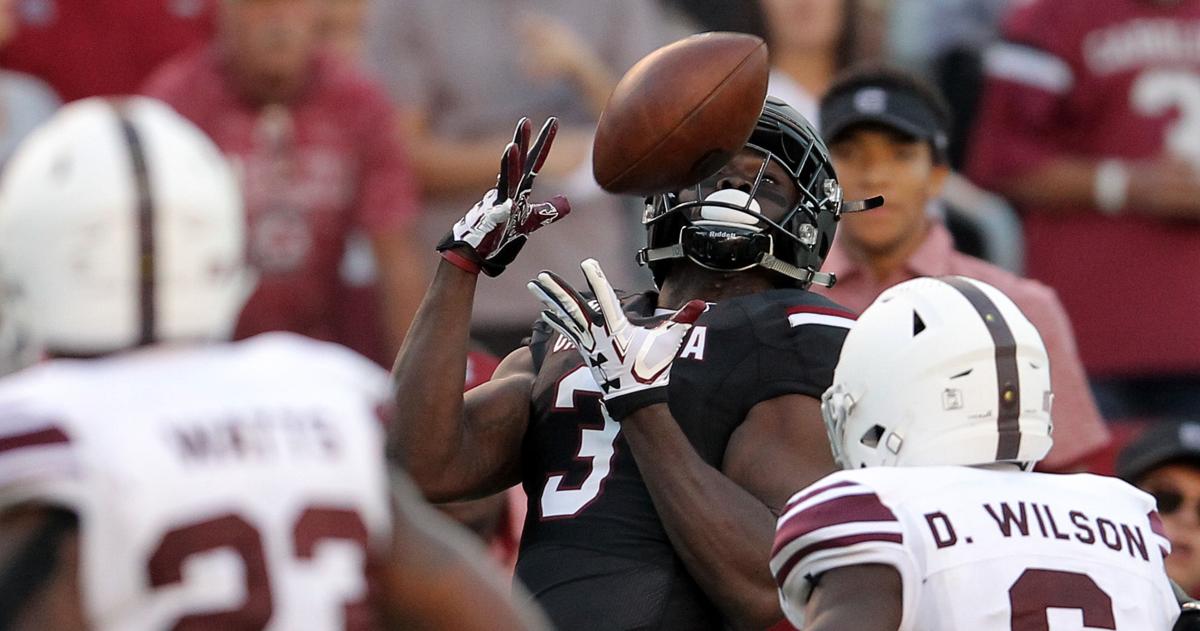 COLUMBIA — Hayden Hurst ruined the negative narrative that had become almost as much a part of a South Carolina Gamecocks football autumn as selfies with Cocky.
"Uh, yeah, coach, this is Billy from Ninety Six and I'd just like to ask why we don't throw to the tight end more. I'll hang up and listen."
Hurst caught 44 passes last season on his way to becoming a Baltimore Ravens first-round draft pick. He was a big reason why South Carolina surprisingly finished 9-4.
All the tight ends on the current roster combined to catch nine passes in 2017, which means tight ends coach Pat Washington has perhaps the toughest rebuilding job on campus.
Plan A: Replace Hurst with two or more guys and mix in some multiple tight end sets within new offensive coordinator Bryan McClendon's fast-pace offense.
Keep defenses guessing.
Keep fans named Billy from calling in.
It's not about the season-opener Sept. 1 against Coastal Carolina. The Gamecocks can win that game with 11 tight ends playing offense.
It's about College Football Playoff runner-up Georgia coming to Williams-Brice Stadium on Sept. 8. If the new-look tight end game can add something to South Carolina's otherwise loaded skill-position set, the Gamecocks might be able to steal early momentum in the SEC East.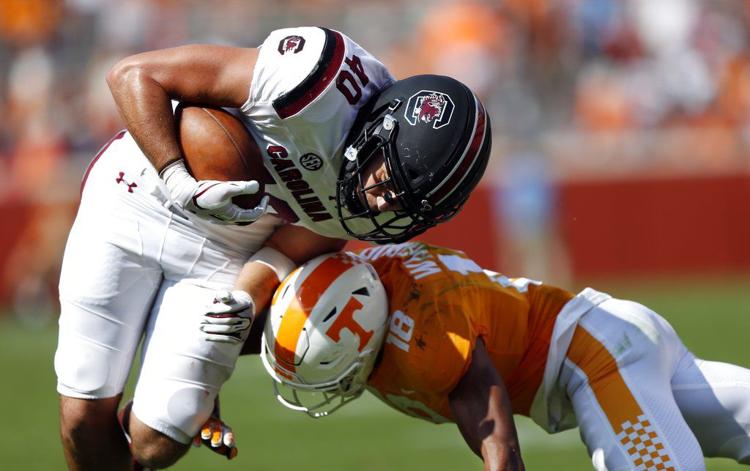 It might be fleet senior K.C. Crosby.
Or bulky (6-foot-6, 252 pounds) senior Jacob August.
Maybe junior Kyle Markway or junior Kiel Pollard.
Eventually perhaps basketball player Evan Hinson.
Head coach Will Muschamp likes all the progress.
"So, you're sitting there as a defensive coordinator (thinking) 'Are they going to be creating two, three-man services in the run game?'" Muschamp said. "All of a sudden there are four open receivers."
Muschamp knows fellow Georgia grad and good pal Kirby Smart is listening.
The more Muschamp can give the defensive-minded Bulldogs head coach to think about, the better for the Gamecocks.
But South Carolina, 12th in scoring offense in the SEC last year, doesn't need The Hayden Hurst Replacement Project to win awards.
A complementary role will do.
The depth chart
As with most positions, playing time at tight end will be determined by consistency within a group featuring different skill sets but with all candidates working to become better all-around.
The pecking order looks something like this:
• Crosby. Nice hands; two catches last year against Arkansas but broke a leg in that game (made it back for the Outback Bowl). A bit slight at 6-1, 235, "but pound-for-pound he's one of the most powerful guys that we have," Washington said.
• August. Former walk-on. All-SEC mustache. A coach on the field and standout blocker. Six catches in 2017.
• Pollard. A bright Education major who is 6-1, 235. One catch last year. Having a great camp. "Playing really fast," Washington said.
• Markway. Strong at 6-4, 242. Slowed by a rib injury in 2017 and a foot injury in 2016, forcing a redshirt year. Physical blocker.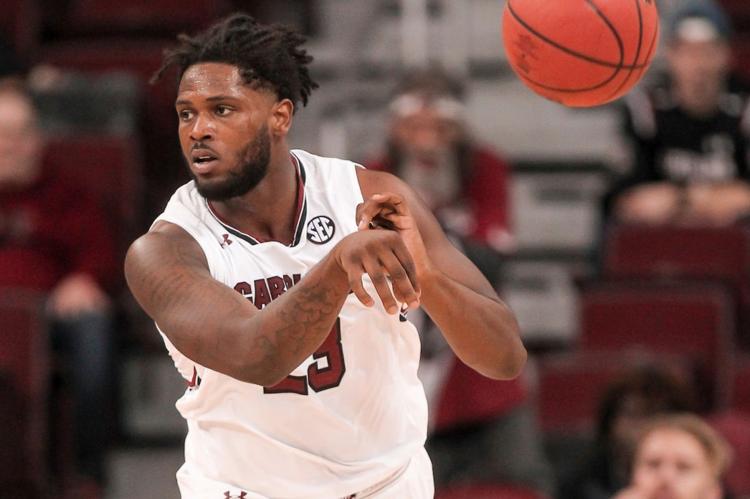 • Hinson. Raw talent who played in every football game on special teams last season and then in 23 basketball games (17 starts) for Frank Martin's Gamecocks. Good hands and size (6-4, 230). Lots to learn. "It's kind of like every time he comes out there he's starting all over again," Washington said.
Ferraris and mini-vans
Of course, all the tight end progress is nice. But South Carolina might be better off with more wide receivers on the field.
Jake Bentley has as many favorite targets as any quarterback in the SEC: Deebo Samuel, Bryan Edwards, OrTre Smith, Shi Smith.
Why push mini-vans onto the road when Ferraris are in the garage?
But Washington hopes to have to play multiple tight ends because the offense is moving so fast players must take turns to stay fresh. The practice pace — typically too quick for constant substitution — also makes each tight end learn to line up in different spots.
"I don't know if you can replace Hayden," McLendon said. "I don't think that's possible. You just got to figure out what can this guy do best, and kind of do that. We're going to put guys out there that can play the right way and know what they're doing and can execute the right way."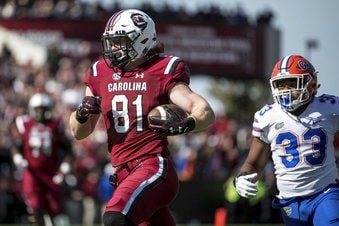 A little bit of Hurst continues to contribute at South Carolina.
"He knew what he wanted to get and what he had to do to get there," Crosby said. "That trickled down to us. All the extra time he spent in the meeting room, all the time in the weight room."
That guy with the long red hair is not running out to the beat of "2001" when Georgia comes to town. But if the replacements can simply produce a decent combination of protection and production, that's probably enough to keep a high-powered offense on the field for longer stretches than Hurst experienced last year.
Follow Gene Sapakoff on Twitter @sapakoff