Sapakoff: Furman, others top Gamecocks, Clemson basketball in this Palmetto State ranking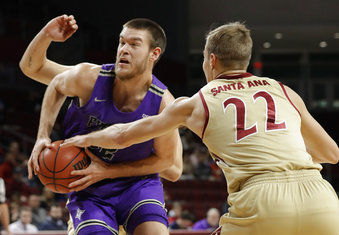 Three months before the NCAA Tournament Selection Committee must choose seven other teams to join Spartanburg's Zion Williamson and Duke at the Columbia Regional.
But still …
March Madness math includes pre-Christmas calculations. Early returns, even if analyzed before gifts are returned, mean something.
The whole state of Palmetto State basketball is inside out, as if someone grabbed the middle of the pack and pulled it out through a laundered jersey sleeve. The power axis currently runs along a rural route between Furman and Wofford.
Clemson, playing a schedule almost as soft as South Carolina's, has been relatively slow out of the gate.
The Gamecocks better get better quickly.
I just hope the Paladins don't get sent out West.
South Carolina college basketball teams, ranked 1-12:
1. Furman
Ranked in the Associated Press poll for the first time in program history, the beautiful balance on display at Furman (9-0) is the work of two coaching staffs, those led by second-year head coach Bob Richey (a former Charleston Southern assistant) and Niko Medved, now at Colorado State after one season at Drake. An overtime win over Villanova is the highlight, though the Paladins have also required OT to subdue Gardner-Webb and Western Carolina.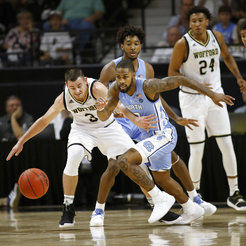 2. Wofford
NBA-bound sharpshooter Fletcher Magee is one thing, but it was junior guard Nathan Hoover who made nine 3-point shots in an 81-61 win at South Carolina. The Terriers (7-3) have lost to No. 2 Kansas, No. 14 North Carolina and Oklahoma.
3. College of Charleston
Four wins in a row for the Cougars (7-2) going into Sunday's home game against Georgia College. That's without injured senior guard Marquise Pointer, expected back soon, and forward Sam Miller, a Dayton transfer likely eligible starting with a Dec. 15 game at VCU.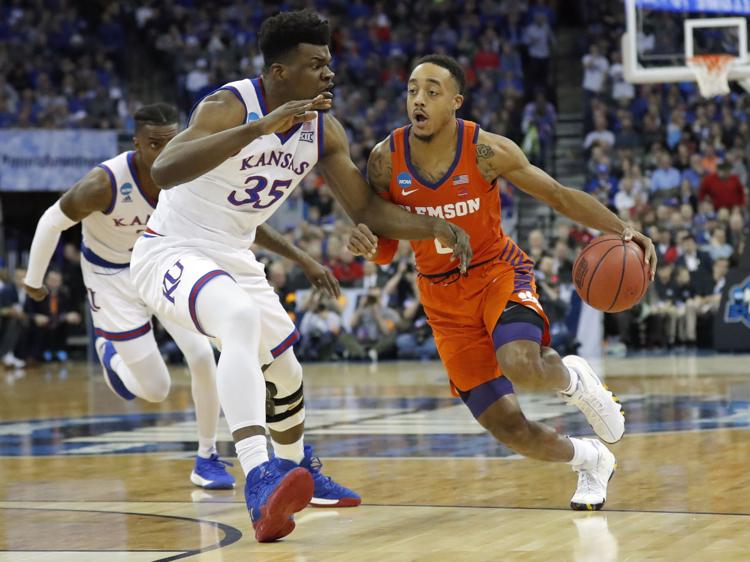 4. Clemson
A 6-2 start isn't bad, just not as good as expected for a veteran team in the preseason top 25 and coming off a Sweet 16 run. Hopefully, leading scorer Marcquise Reed comes back quickly after suffering a sprained knee Tuesday night in a 65-60 home win over a lousy St. Peters team.
5. The Citadel
A big drop-off here after Clemson, which beat The Citadel 100-80 on Nov. 6. But the Zane Najdawi-led Bulldogs (7-2) are off to their best season in 14 years, have five straight wins and have played a tougher schedule than either the Tigers or Gamecocks.
Oh, and the Citadel is tied with Wofford and Furman atop the Southern Conference (all 1-0).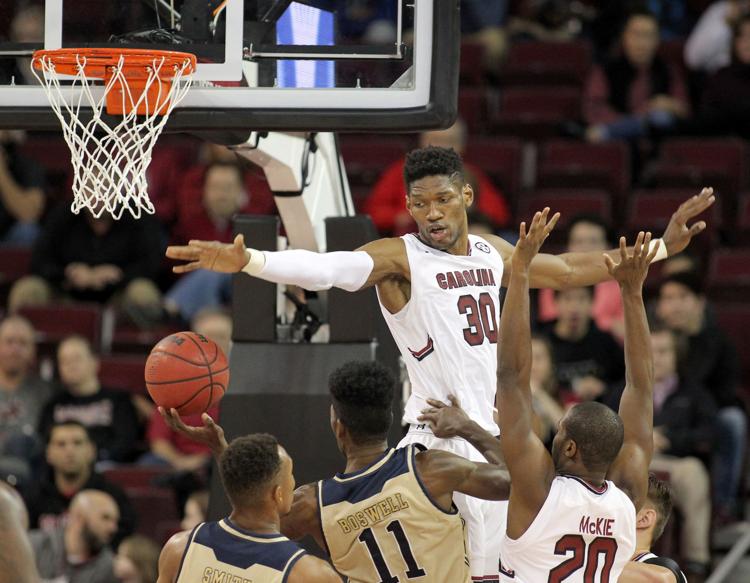 6. South Carolina
Behind the Citadel? In a hypothetical game this week at a theoretically rocking McAlister Field House, yes. The Gamecocks, now with three freshman starters, are 4-4 and don't play their first top 50 team until Saturday at Michigan, No. 5 in the AP poll. Final Four holdovers Chris Silva and Maik Kotsar are off to slow starts. Injuries, particularly to versatile sophomore Justin Minaya, have hurt. Good news: freshman A.J. Lawson has been a swell backcourt addition and this is perhaps Frank Martin's most athletic team.
7. Coastal Carolina
A 5-4 record includes an 85-79 loss at South Carolina, a game in which the Chanticleers led midway through the second half. Next up: Sunday at Wofford.
8. Winthrop
Better than a 4-4 record looks; the losses are to Vanderbilt, Kentucky and Davidson, all by less than 20 points.
9. Charleston Southern
Christian Keeling and Co. are good enough to give Radford a run in the Big South Conference. CSU is 4-4 with close losses to Middle Tennessee and North Florida.
10. Presbyterian
The Blue Hose are 4-5 and gradually improving under second-year head coach Dustin Kerns.
11. USC Upstate
A lot of potential here with South Carolinian Dave Dickerson, a former Tulane head coach and Maryland player, in his first year as head coach with a staff that includes former Clemson assistant Dr. Ron Bradley and former College of Charleston assistant Stacey Palmore. The Spartans (2-7) won't play their third home game until Saturday against Furman.
12. S.C. State
The Bulldogs (1-7) always face a tough non-conference schedule.
Follow Gene Sapakoff on Twitter @sapakoff