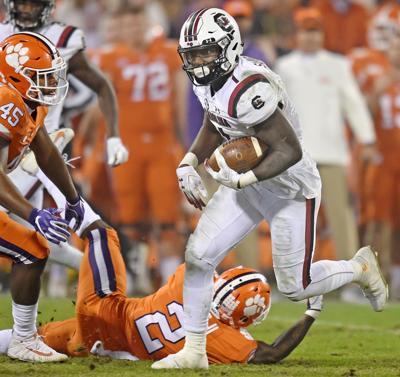 We all remember where we were when running back Christian McCaffrey announced he would skip Stanford's appearance in the Sun Bowl to prepare for the 2017 NFL draft. It was the week before Christmas. So, of course, I was in a long line at Belk wondering whether my wife's gift card should come with a red bow or green.
Social media panic cries swept the college football world, with LSU star Leonard Fournette having already pulled out of the Citrus Bowl.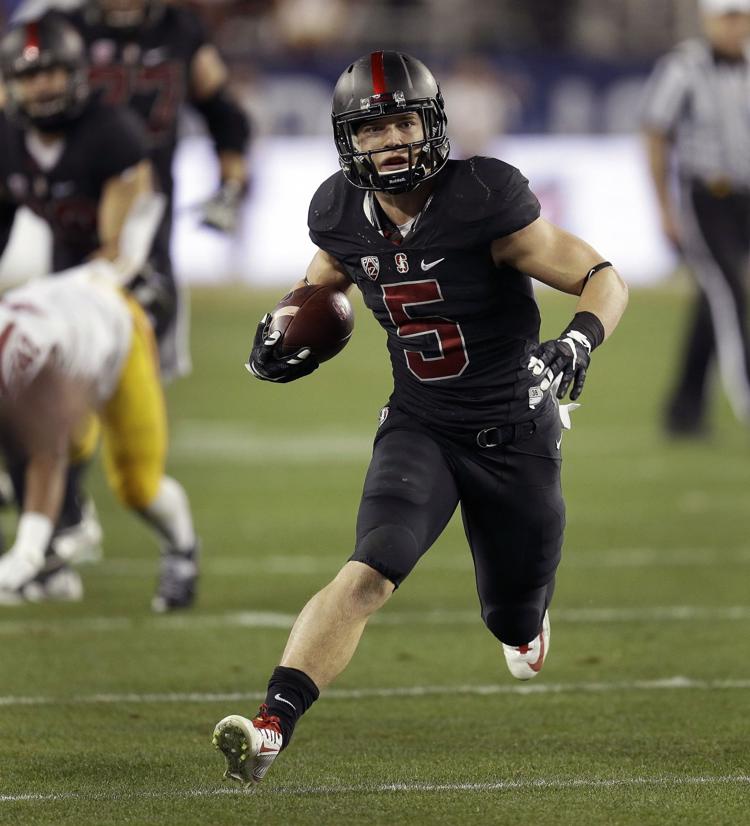 Including this tweet from ESPN's Kirk Herbstreit: "While I get players skipping their bowl game — what happened to LOVING the GAME & wanting to compete 1 more time w/ your boys. Disturbing trend …"
Herbstreit was right about one thing: Fournette and McCaffrey started a trend that has gone from NFL prospects skipping bowl games as an aberration to a full-fledged flood. With the bowl season starting with six games Saturday, some college football fans and analysts remain concerned.
But college football has survived worse, including cheating scandals and the unveiling of Maryland's new uniforms. The problem isn't that we suddenly lack enough meaningful bowl games; college football never had more than one or two.
In fact, there is no problem. Why not celebrate the NFL prospect who has, by definition, contributed much to your favorite school and look at a non-playoff bowl game as the start of next season, not the end of this one?
Fewer 2018 stars in the bowl lineup gives way to more 2019 opportunities. Which makes for a good recruiting pitch.
You, too, can join our program and get good enough to skip a bowl game.
Try singing that yuletide tune and the tailgate food or living room appetizers will taste just as yummy.
At least until someone elects to skip a College Football Playoff game, which will eventually happen.
Short history, near future
Good college players skipping bowl games to prepare for the NFL draft, a chronology and trend analysis:
• December, 2016 — Fournette and McCaffrey decline all-expense paid trips to Orlando and El Paso, respectively.
• 2017 — A few more guys skipped bowl games, including Florida State safety Derwin James and Oregon running back Royce Freeman.
• 2018 — More than a dozen NFL prospects have opted out, including South Carolina wide receiver/kick return dynamo Deebo Samuel, Houston defensive tackle Ed Oliver, LSU cornerback Greedy Williams, Michigan defensive tackle Rashan Gary and West Virginia quarterback Will Grier.
• 2019 and beyond — Skipping is more expected than not. Players and their agents know Fournette (Jacksonville Jaguars) was the No. 4 overall NFL draft pick in 2017, that McCaffrey (Carolina Panthers) was No. 8 overall and that NFL teams like healthy prospects.
Next trend?
Skipping a playoff game.
Scenario: A Clemson (or Alabama or Oklahoma or Notre Dame) draft-eligible player with NFL dreams has lost his starting job to a younger player and prefers NFL prep drills to lots of practices and two games worth of injury risk.
This is not "if" but "when," and college coaches losing their usual precious leverage know it.
Critical mass comes when the first healthy star on a College Football Playoff team waves goodbye to campus and hello to an agent's signing bonus.
That's when the NCAA starts allowing significant "extra" payments to playoff-bound football players.
Deebo kudos
But while Herbstreit and others were in bowl-skipping worry mode two years ago — "I'd want to play another game w/ my boys," his tweet continued. "Are you kidding me? Ask any player from my generation. Should skip whole year if that's the concern" — bowl games will remain fun, from Saturday's New Mexico Bowl to the national championship game in Santa Clara.
Enlightened coaches get it. That includes this Deebo Samuel send-off from South Carolina's Will Muschamp: "That's a young man's decision, and certainly we're going to respect that," Muschamp said this week. "All situations are different, and obviously, Deebo's got a very unique situation. One of the things we talked to him about coming back for his senior year was, 'You need to be healthy. You need to show them that you can be healthy for an entire season,' and he's done that. So we wish him all the best. He's done an outstanding job for us and we appreciate him."
When ESPN's Trey Wingo asked NFL draft scientist Todd McShay this week "how college and professional teams accept and deal with this new reality" he got the right answer.
"Accept and deal with it," McShay said.
The Rose Bowl, by any other list of player participants, will smell as sweet.
Follow Gene Sapakoff on Twitter @sapakoff.