Sapakoff: Eight-team College Football Playoff, Georgia football fans? Try liking 12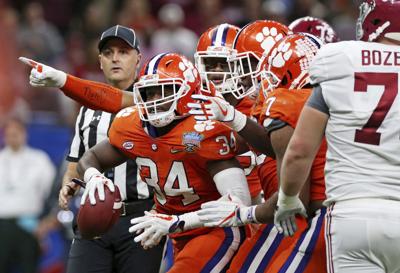 The College Football Playoff committee could have saved much time and coffee by simply polling coaches and fans: Which playoff candidate would your team least want to play in a neutral site semifinal game with the whole country watching?
Alabama and Clemson, most reasonable people can agree on.
After that?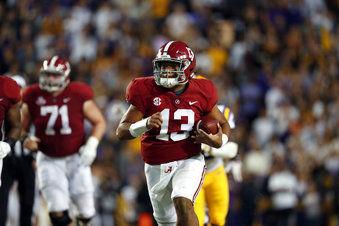 Georgia is the clear No. 3.
Ask Alabama. How many other teams have 11 wins by double digits? How many could beat No. 10 Florida, No. 14 Kentucky and Auburn, each by 17 points or more, over consecutive Saturdays?
It's a big drop-off to Ohio State at No. 4. But the Buckeyes have a good answer to the "What have you done lately?" question: Pulverized No. 7 Michigan and No. 22 Northwestern on Urban Meyer's not-so-secret farewell tour.
That barely trumps Oklahoma's close win at West Virginia and tough time with Texas. And the Sooners' overtime struggle with Army is every bit as concerning as Ohio State's lopsided loss to Purdue.
But the CFP committee wasn't about to tick off three of the Power Five conferences, or two of them plus those who believe there's an unwritten rule that an undefeated Notre Dame gets waved through any argument. Even if the Fighting Irish struggled to edge the likes of Ball State, Vanderbilt and a Pittsburgh team last seen passing for eight total yards against Clemson. What a cushy golden dome path, not having to play a conference title game.
Which means there is more fan support than ever for playoff expansion, mostly among haters who are "eighters" — advocates for an eight-team bracket.
But 12 is the new eight.
A little bigger.
A lot better.
As much fun as The 12 Days of Christmas and without those lords a leaping.
Meyer vs. LSU vs. Saban
How a 12-team College Football Playoff would work this year (with current CFP rankings):
Four first-round byes: No. 1 Alabama, No. 2 Clemson, No. 3 Notre Dame, No. 4 Oklahoma
Four first-round games at on-campus sites:
• No. 12 Penn State at No. 5 Georgia
Former Vanderbilt head coach James Franklin returns to SEC territory looking for an upset. But the Bulldogs are madder than a snake in a tackle box about missing out on that coveted bye. And, no, Kirby Smart probably won't try a fake punt on fourth-and-11 against Penn State's defense.
• No. 11 LSU at No. 6 Ohio State
Someone will mention that Meyer is 2-2 against Nick Saban. Also that LSU is haunted by losses to Saban, Inc. So if the LSU job opens anytime soon, Meyer might get a call.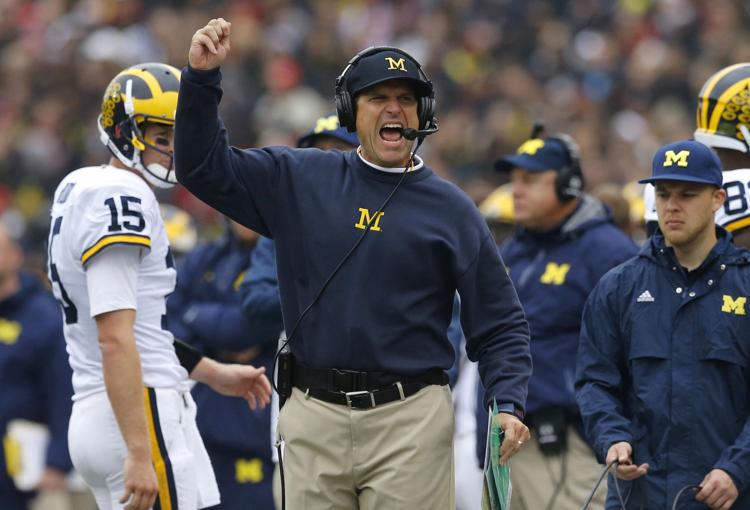 • No. 10 Florida at No. 7 Michigan
Yes, this is the actual Peach Bowl matchup. But let's see how the Gators groove in chilly, ideally snowy Ann Arbor.
• No. 9 Washington at No. 8 UCF
Ah, 8-9 games are always fun, right? And hasn't the College Football Playoff era made basketball coaches complaining about not getting a No. 12 seed in the NCAA Tournament look ridiculous?
Bull riding: Swinney vs. Kelly
See? No extra games for worn-out players, unless a lower seed advances to the title game, which would be more fun than a Brian Kelly-Dabo Swinney bull-riding contest at the Fort Worth Stockyards.
The first-round games would be played two weeks after the conference championship games (Saturday, Dec. 15, this year).
It's just too bad No. 13 Washington State and that nutty Mike Leach didn't make the cut.
Alas, no Mountain West or Mid-American rep.
But if your conference can't qualify for this tournament, recruit and schedule better before whining and calling for the playoff committee to be replaced by the cast from "The Walking Dead."
It won't be easy, moving off a four-team format that has worked pretty well as far as creating a nice balance of regular-season buzz and playoff excitement. The biggest obstacle is the cash cow and TV ratings bonanza known as the SEC Championship Game.
But for years the Rose Bowl stood in the way of a move from the old-school bowl system to the BCS/College Football Playoff era. But we eventually got there.
So hope floats, cheaper by the dozen.
Follow Gene Sapakoff on Twitter @sapakoff