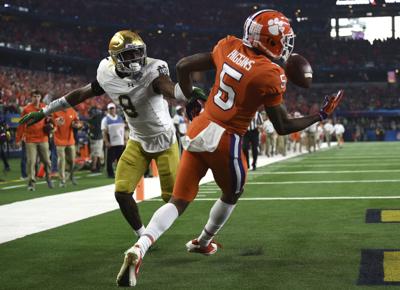 SAN JOSE, Calif. — Clemson wide receivers gathered for a video study last week before the Tigers' Cotton Bowl victory over Notre Dame. Offensive co-coordinator Jeff Scott, also the wide receivers coach, provided pointed narration.
First came a highlight show of Mike Williams and other Tigers making contested catches against Alabama to help Clemson win the 2016 national championship game in Tampa.
Scott paused the video after each grab.
"We make it. We win. We get to celebrate," he said.
Then came video of four "50-50" balls critical to Clemson's 24-6 loss to Alabama in the 2017 Sugar Bowl. Included: Mack Wilson's interception and touchdown return that started out as a short Kelly Bryant pass intended for Deon Cain.
"We don't make the catch. We lose. Everybody goes home," Scott told the players after each missed opportunity.
Clemson vs. Alabama, Monday night's College Football Playoff national championship matchup of undefeated teams at Levi's Stadium in Santa Clara, looks a lot like a toss-up.
Literally.
The Tigers have to do a better job of battling for footballs, early and deep into what projects as close national title game.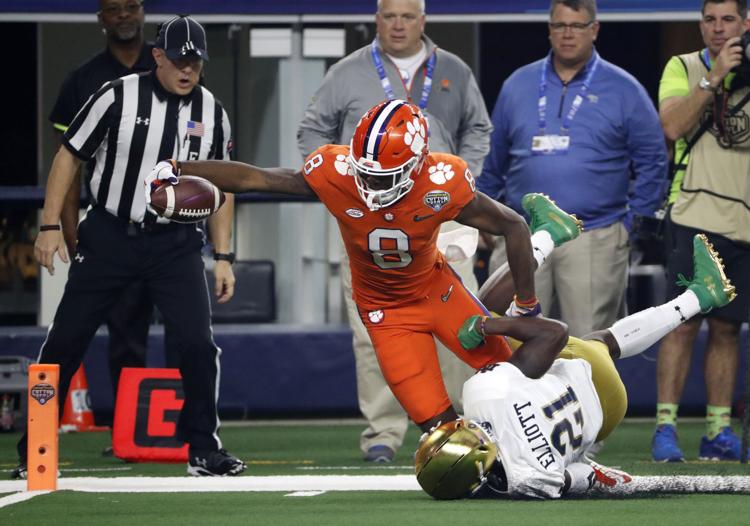 Probably something similar to Alabama's 45-40 win three years ago and Clemson's 35-31 upset two years ago.
The encouraging part for Clemson is that this team seems better equipped than the group that went to New Orleans last year, both mentally and physically.
Tee Higgins, a 6-4, 210-pound sophomore, has gone from 17 catches in 2017 to 56 this year. His juggling touchdown catch in a 30-3 Cotton Bowl victory over Notre Dame is a good example of how to win a one-on-one scrap.
Justyn Ross, a 6-4, 210-pound freshman from Alabama, has 40 catches.
"It's going to be really important," Ross said Saturday of the jump ball emphasis. "They probably have the best secondary we've faced all year."
There was no fear in those eyes.
"It's going to be a fun matchup," Ross said.
Nick Saban's forte
It's not like escaping Alcatraz.
Or hoping to catch a cable car ride from Ghiradelli Square in San Francisco for a 42-mile trip over congested freeways to Santa Clara.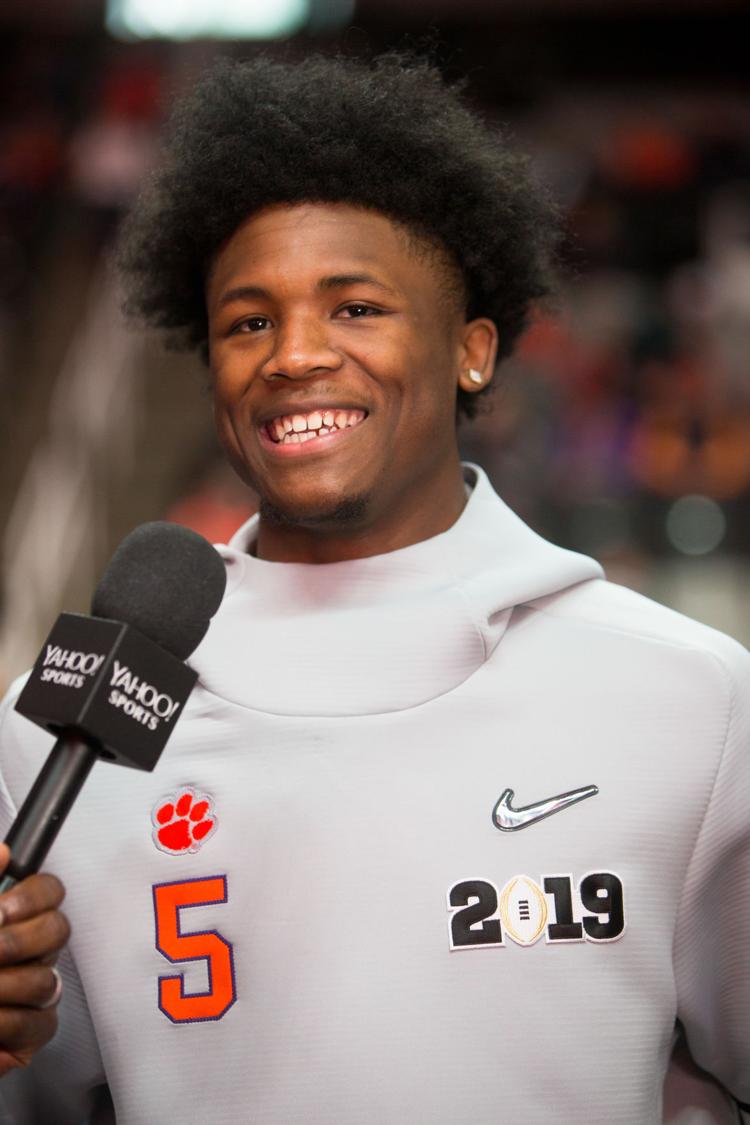 But the task is as daunting as any in college football.
First of all, living legend head coach Nick Saban came up in the profession as a defensive backs coach. He still insists on teaching the finer points at practice.
Secondly, no program's defensive backs are better at the art of hand-to-hand combat that goes on between receivers and defenders.
For instance, South Carolina's stunning 35-21 upset of No. 1 Alabama in 2010 required Alshon Jeffery working over fellow future NFL veteran Mark Barron and other would-be defenders in close contact for 127 receiving yards and two touchdowns.
'The Catch'
If Scott was harping on all this before the Cotton Bowl, you think he's going to stop now?
"The mindset that we want to have as wide receivers is that we're going to win the game if we make our plays," Scott said Saturday, "and if we don't make our plays, then we're putting the balance of the game in jeopardy."
Alabama is clearly aware of Clemson's added emphasis on making 50-50 ball catches.
"It's a big part of their offense, obviously," Tide defensive coordinator Tosh Lupoi said. "We need to do a great job of finishing on every single play."
All of the video study is over with; it's time to play football. But just in case the Clemson wide receivers didn't get the message about the importance of jump balls, they will get one last visual reminder.
It's striking in beauty and coincidence.
As the team buses pull into Levi's Stadium it will be hard to miss the statue of Dwight Clark, the late former Clemson wide receiver, leaping high to make "The Catch" that helped beat the Dallas Cowboys and launch the San Francisco 49ers toward five Super Bowl wins.
Follow Gene Sapakoff on Twitter @sapakoff.