CLEMSON — Tony Elliott, Clemson's co-offensive coordinator, was talking Thursday about the Tigers' much-scrutinized quarterback competition.
"You really can't tell the difference in our quarterbacks," Elliott said after a Death Valley scrimmage. "A lot of times you'll say, 'Look at that throw. Who was that?' And it's like, 'That was Chase. That was Kelly. That was Trevor.'"
That's right, a three-headed monster.
Not just steady ACC Championship Game winner Kelly Bryant and Trevor Lawrence, the fab freshman from Central Casting, Ga.
Clemson can win the national championship this season with Chase Brice at quarterback. Partly because the redshirt freshman is good enough.
Mostly because the rest of the Tigers are much better than good.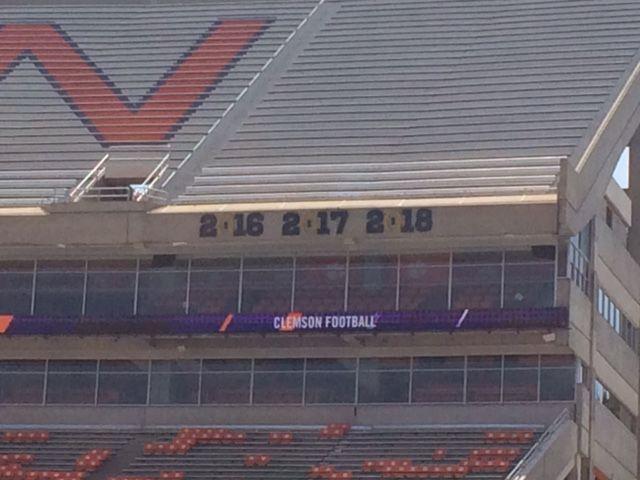 The latest Death Valley decoration is permanent signage celebrating a streak of College Football Playoff appearances the last three seasons (the 2015 national title stuff was already in place).
On paper, this team looks like an upgrade.
On the field in August practices, too.
The Future Millionaires' Defensive Line as manned by projected early-round 2019 NFL draft picks Dexter Lawrence, Christian Wilkins, Clelin Ferrell and Austin Bryant graces the regional cover of the Sports Illustrated college football preview issue (in which Clemson is ranked No. 1).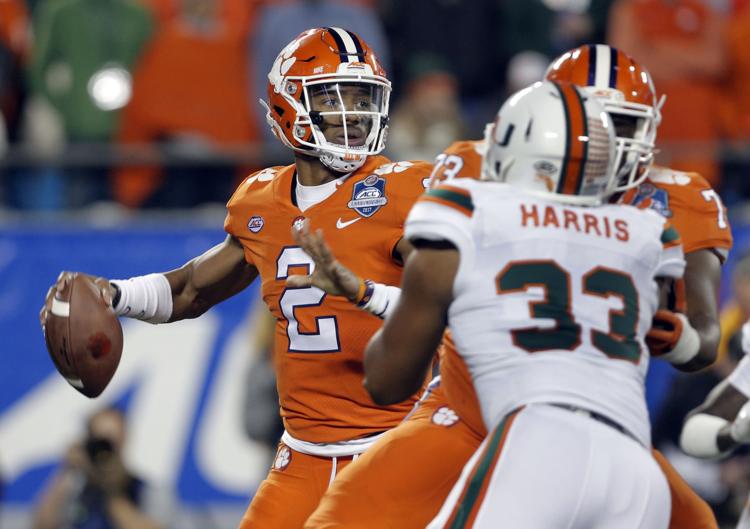 The Tigers' offensive line hears all about it.
"It's really a blessing," right tackle Tremayne Anchrum said. "We have to be grateful that we can line up every day against the best defensive line in the country. Things we see against them we probably won't see against anyone else."
Iron sharpens orange iron.
"We've shown pretty good knowledge of what to do," Anchrum said. "Now we just have to get the small details better and play at a high level consistently. Once we get that, we'll be the best offensive line in the country."
But Clemson's backup defensive line, featuring freshmen Xavier Thomas (with jersey No. 3) and K.J. Henry (lucky No. 13), might be better than all but two or three starting groups in the ACC.
Oklahoma in Orlando
"Xavier and K.J. are exactly what you'd think they'd be," head coach Dabo Swinney said Thursday, "tremendous young talents."
Which is to say that critical recruiting victories and underrated player development success has been going on for a decade. But a key element to Clemson's rarefied status is tied to what happened in Orlando on Dec. 29, 2014.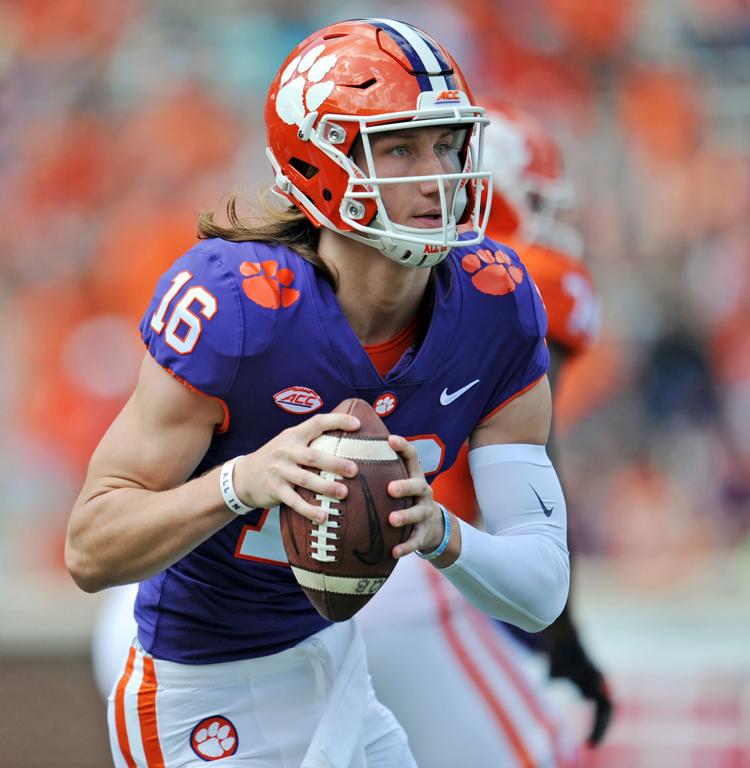 The Tigers whipped favored Oklahoma, 40-6, that night in the Russell Athletic Bowl. They did it with franchise quarterback Deshaun Watson out with a knee injury and with rock star offensive coordinator Chad Morris just starting out as SMU head coach.
Much-maligned backup quarterback Cole Stoudt basked in front of a Russell Athletic Bowl MVP award.
It showed the Clemson system — or "culture" as Swinney loves to call it — was strong enough to succeed without a star player or assistant coach, or both.
'Not already decided'
The current quarterback competition?
You know, one of the hottest position battles in all of college football?
"Yeah, all three of them are great," cornerback Mark Fields said Thursday. "They're competing well."
I think I caught him yawning.
And note that Fields said "three" not two.
"Chase even has been the best guy some days," Elliott said. "I'm really, really proud of him and really, really confident in him. And he's battling. So it's not already decided."
True, Chase Brice isn't likely to start a game this season.
But if he does, Clemson is good enough to win, whether the game is on the East Coast or West Coast or anywhere in between.
Follow Gene Sapakoff on Twitter @sapakoff