Sapakoff: Best reaction for irate Clemson? Answer Ray Tanner with Omaha wins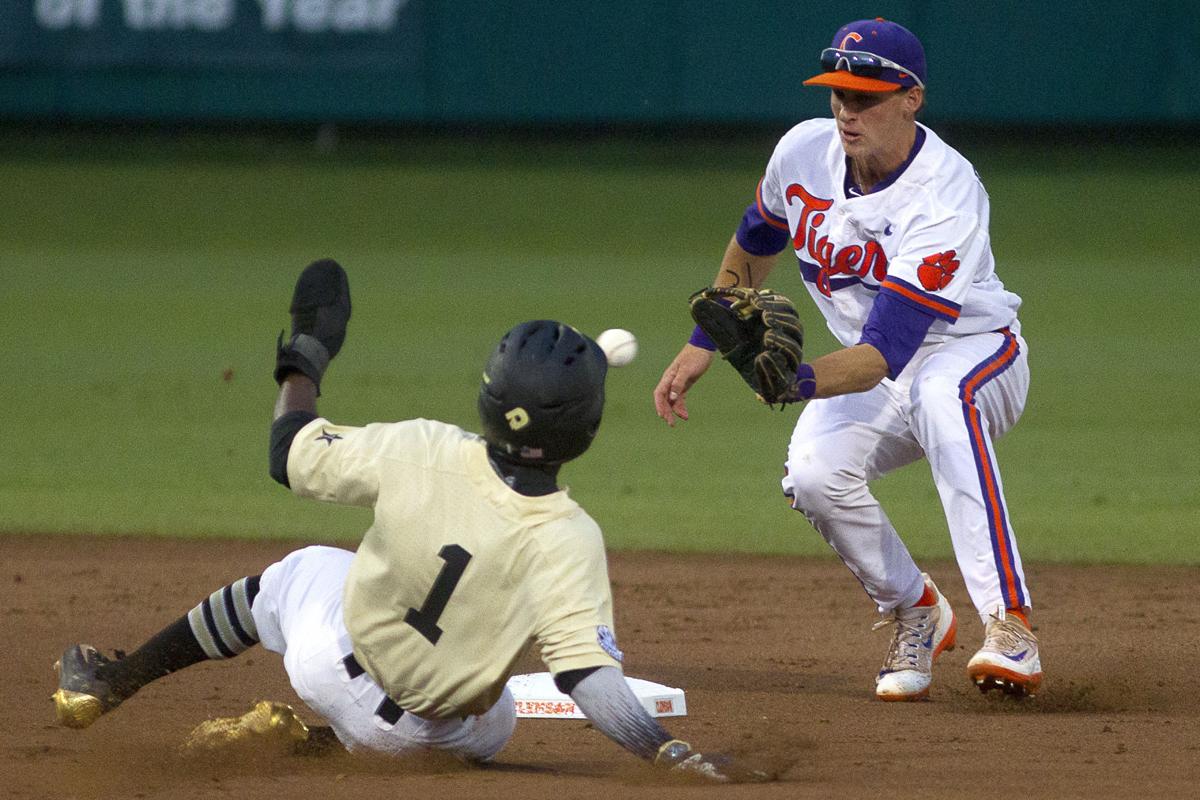 Oh, the irony and the agony for Clemson baseball fans:
- Clemson barely misses out on one of the eight national seeds during Monday's reveal of the NCAA baseball tournament bracket.
- "And here to discuss all this and appearing live on ESPU is Ray Tanner, chairman of the NCAA Tournament Selection Committee" …
- Hey, it's that same Ray Tanner whose full-time job is athletic director at arch-rival South Carolina. The same guy who while on his way to the first of two straight College World Series titles twice upset Clemson in Omaha. Alas, the Tigers' last College World Series appearance.
- "Top 50 (wins), they were a little bit light," Tanner said. "They were so close. It was razor thin throughout the process, and we landed with Clemson being slightly outside (of the national seed picks)."
Ouch.
But words, winces and whining won't work.
There is only one good way for Clemson to respond to this real or perceived slight.
Win.
Win the Clemson Regional.
Win the Tallahassee Super Regional.
Win a game or two on Nebraska's Field of Dreams.
Because if you're truly a national seed, that means you're authentically one of the best eight teams in the country, which means you belong at TD Ameritrade Park in June.
If you can prove it.
It won't be easy.
2017, plus Phil Simms
First, Clemson must win a regional, something the Tigers were not able to do in head coach Monte Lee's first two seasons on campus.
Vanderbilt (No. 38 RPI) makes for an imposing No. 2 seed at Doug Kingsmore Stadium; not only do the Commodores know how to win postseason games, many current players were on the Vandy team that won the 2017 Clemson Regional.
No. 4 seed Morehead State (No. 110 RPI) shouldn't be much of a problem. The school remains best known for producing former New York Giants quarterback Phil Simms.
But St. John's (No. 26 RPI) is often a tough out. Mike Hampton, in his 17th season as Red Storm recruiting coordinator, was a standout third baseman for Clemson, and after a minor league playing stint served as a volunteer assistant coach under Jack Leggett.
Like Vandy, St. John's was in the Clemson Regional last year.
Clemson vs. top 50
Clemson is 45-14, but how about vs. that top 50 in the NCAA's official Ratings Percentage Index?
2-2 vs. No. 6 Florida State
0-2 vs. No. 9 Georgia
0-3 vs. No. 18 N.C. State
2-1 vs. No. 24 Louisville
3-0 vs. No. 36 Dallas Baptist
2-1 vs. No. 42 South Carolina
Like it or not, that's not stellar.
Oddly, Clemson didn't face formidable ACC teams North Carolina or Duke.
Tanner offered empathy Monday.
"I've been on both sides," said the guy who was head coach at N.C. State from 1988-1996 before his 16-year run at South Carolina. "I've been left out, too."
Some of those ups and downs were on a Gamecocks staff that included Lee as an assistant coach. When Clemson athletic director (and former South Carolina associate AD) Dan Radakovich went looking to replace Jack Leggett, Tanner went to bat for College of Charleston's head coach.
"I wanted to act as Monte's agent a little bit," Tanner said. "Monte and I discussed some things he should think about during the hiring process and then during his transition once he got to Clemson. It was a great hire by Clemson."
Even as the No. 10 overall seed in the tournament, Clemson can host a super regional if Florida State screws up and the Tallahassee Regional winner is No. 2 Mississippi State, No. 3 Oklahoma or No. 4 Samford.
But Lee knows his way around Dick Howser Stadium, complete with Florida State's delightful tradition of fans singing the Canadian National Anthem in every fifth inning. Lee's last College of Charleston team beat Auburn twice at the 2015 Tallahassee Regional before falling to Florida State.
This Road to Omaha is full of potholes, Commodores and Seminoles.
But winning beats whining.
Follow Gene Sapakoff on Twitter @sapakoff.