There are no sure things when it comes to an NFL draft concept grounded in the long tradition of experts gathering in "war rooms" to come up with thoroughly vetted answers such as Ryan Leaf, Akili Smith, Tony Mandarich …
Where have you gone, Andre Ware?
But it's more than possible that Christian Wilkins, Clelin Ferrell and Deebo Samuel will make their NFL teams happy for years to come and that Tre Lamar, Hunter Renfrow and Zack Bailey will wind up as tremendous value picks.
Clemson can set a pair of school records during the 2019 NFL draft that starts Thursday night and ends Saturday. The Tigers have had 10 players picked in one draft (1983) but never 11. They have had two players picked in the first round four times (1979, 1982, 2015, 2017) but not three.
The best landing spots for each Clemson and South Carolina draft prospect, in order of projected selection:
Christian Wilkins, defensive tackle, Clemson
Round: 1
Team: Green Bay Packers
Not wishing this on Wilkins, but Green Bay desperately needs a versatile talent and infectious heart on defense. Wilkins checks both boxes.
Clelin Ferrell, defensive end, Clemson
Round 1
Team: Miami Dolphins
Ferrell can send his Green Bay buddy postcards in December; the depleted Dolphins need an edge rusher worse than Lambeau Field needs a South Beach tan.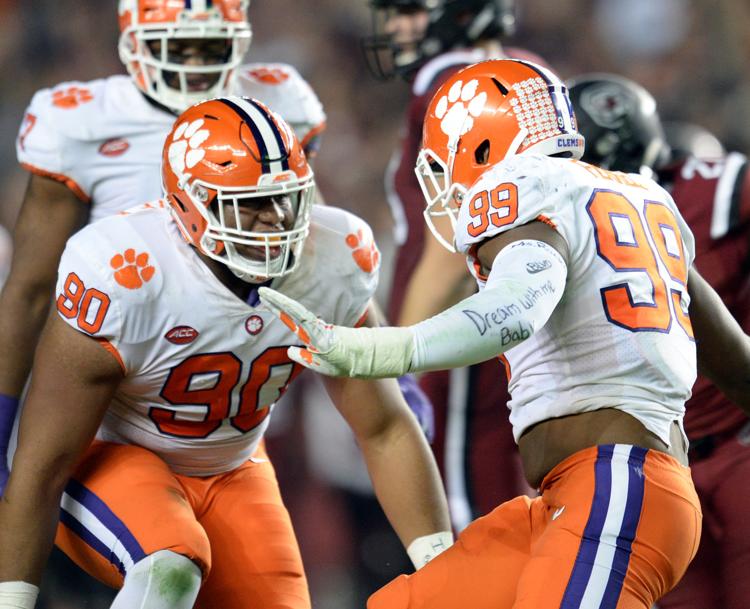 Dexter Lawrence, defensive tackle, Clemson
Round: 1
Team: Los Angeles Chargers
So many second-round predictions for Lawrence, some evidently because of a positive PED test that kept him out of the Tigers' two College Football Playoff games last season. But it's easy for Chargers coach Anthony Lynn to rationalize why a 6-4, 340-pound run-stuffer with enough quickness to rush the passer makes perfect late-round sense.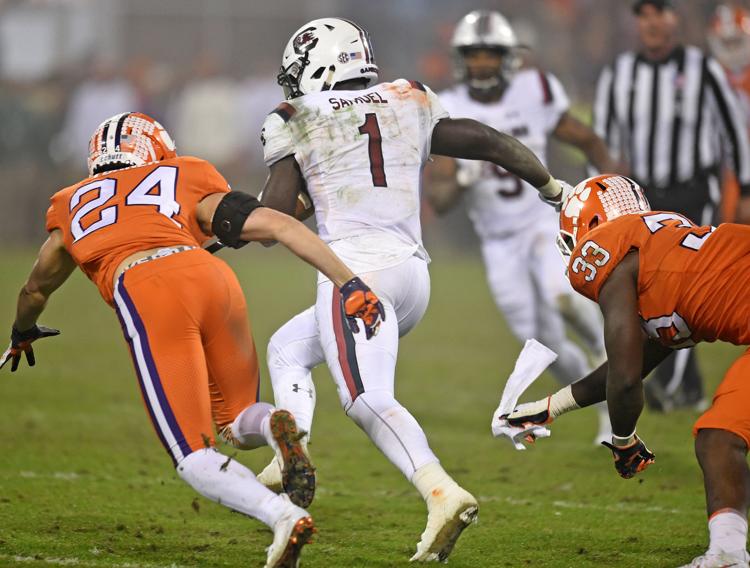 Deebo Samuel, wide receiver, South Carolina
Round 2
Team: Jacksonville Jaguars
The Jaguars need new toys for new quarterback Nick Foles. The dynamic Deebo also offers help in the return game.
Trayvon Mullen, cornerback, Clemson
Round 3
Team: Houston Texans
Expect a good scouting report from Texans quarterback Deshaun Watson, Mullen's former Clemson teammate. Houston needs more than a little help in the secondary.
Dennis Daley, tackle, South Carolina
Round 4
Team: Carolina Panthers
Even if the Panthers go with a top blindside protector for Cam Newton in the first round, it's not too early to rebuild the offensive line when trying to create space for Newton and Christian McCaffrey.
Austin Bryant, defensive end, Clemson
Round: 4
Team: Indianapolis Colts
Did he benefit from playing on the perhaps the best defensive line in college football history? Certainly. An NFL linebacker? Probably. And Bryant fits nicely into a young roster dotted with unsung stars.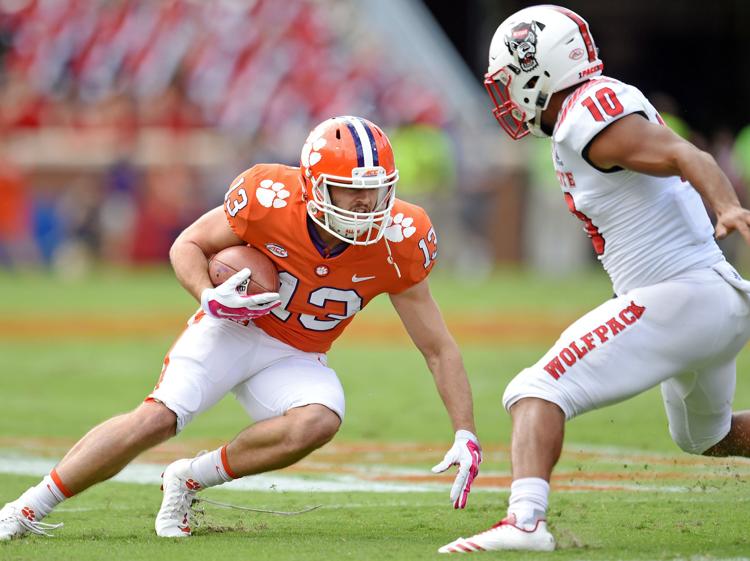 Hunter Renfrow, wide receiver, Clemson
Round 4
Team: New England Patriots
Of course, Renfrow is one of those guys who is so undervalued he might get overvalued. But how fun, learning from Tom Brady and Julian Edelman. Bill Belichick will find a way to use the newly married Socastee High School grad as a punter, punt returner and as a passer who finds Brady wide open for a touchdown.
Tre Lamar, linebacker, Clemson
Round: 5
Team: Arizona Cardinals
A team that finishes last in the NFL in rushing defense needs loads of help, which means nice opportunities for new guys. Lamar isn't a track star but he's tested tough.
Mark Fields, cornerback, Clemson
Round 5
Team: Kansas City Chiefs
It would be such an Andy Reid choice to go with an undervalued son of a former NFL player, a guy that didn't start but played well against Alabama in the most recent national championship game.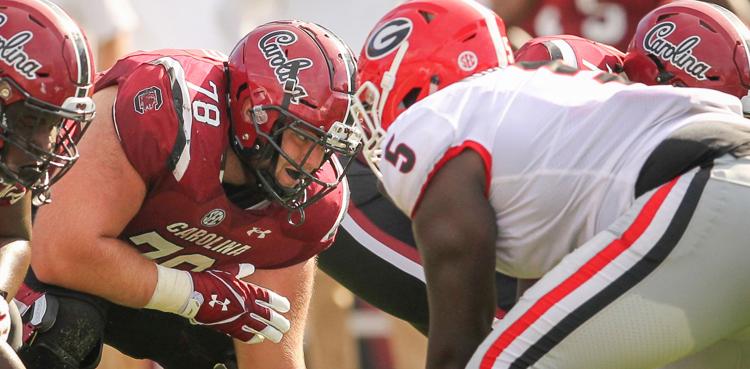 Zack Bailey, guard, South Carolina
Round 6
Team: Denver Broncos
Bailey, the former Summerville High School standout, played all along the Gamecocks' offensive line; the rebuilding Broncos need help at most of those spots. He would go way higher if not for a broken fibula suffered in the regular-season finale against Akron. 
Albert Huggins, defensive tackle, Clemson
Round 6
Team: Cincinnati Bengals
Another "backup" — though Huggins got 408 snaps last season — who came up big at the end of the season. In Huggins' case it was as a starter who replaced Lawrence in the lineup against Notre Dame and Alabama. A steal for the struggling Bengals, aching for depth up front.
Mitch Hyatt, tackle, Clemson
Round: 7
Team: Houston Texans
Again, perhaps the Deshaun Watson nod. Getting to work against the likes of Jadeveon Clowney and J.J. Watt in practice is helpful for a rookie blocker.
Kendall Joseph, linebacker, Clemson
Round: 7
Team: Chicago Bears
Small, sure, but relentless, a potential special teams star. NFL teams know Joseph got a lot of work ethic from his father, a former pro body-builder.
Follow Gene Sapakoff on Twitter @sapakoff