Sapakoff: Atlanta Braves might be good enough to hurdle their big international signings roadblock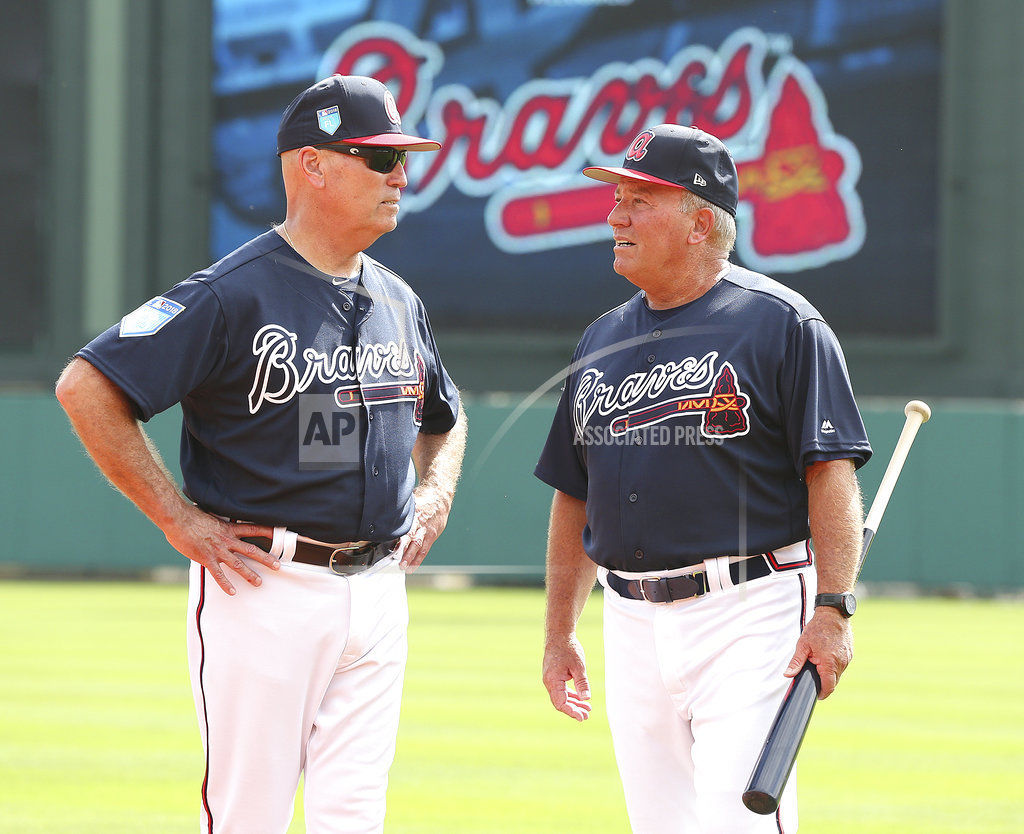 Dave Trembley in various Atlanta Braves' minor league gigs since 2011 predicted the kind of big-league fun on display this weekend at SunTrust Park. An unlikely first-place team is getting the best of the Washington Nationals, picked to run away with the National League East.
He also took a Braves break in 2013 and 2014 to serve as Astros third base coach and contribute to a spectacular reboot in Houston. That included gradual development of such 2017 World Series winners as Jose Altuve, George Springer and Dallas Keuchel.
"The Braves right now are very similar to where the Astros were a few years ago," Trembley, the Braves' minor league field coordinator, said by phone. "Except the Braves might have more pitching depth in the minors than the Astros did."
Which means this is bigger than Texas-sized big.
Trembley's evaluations are almost always right and have been since he was manager of the Class A Charleston Rainbows (now RiverDogs) in 1991 and 1992. An intense man with a squinting stare, Trembley, 66, has a consistently deep tan from all those hours spent working with players over long days before the first pitch of the night.
He's probably not the first person you've heard predict that 21-year-old second baseman Ozzie Albies (first in the NL in extra-base hits) and 20-year-old star rookie outfielder Ronald Acuna Jr. (currently out with a knee injury) will be great.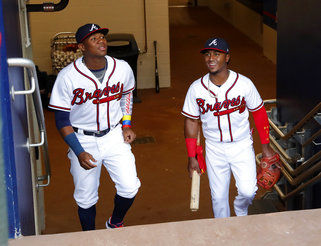 Or that Atlanta's loaded minor league system makes the Braves well primed for playoff runs for the next several years.
He's just one of the most authoritative bullish voices.
"Don't forget about John Camargo, too" Trembley said of the Braves' third baseman, 24.
The good news is that the Braves not only have done a great recent job of developing their own international talent, they have also traded players now helping other teams: Andrelton Simmons of the Angels, Jose Peraza of the Reds.
Bad news: International signing penalties levied against the Braves by the commissioner's office last November is a roadblock that hurts the Braves where they have been thrived. Atlanta lost 13 international prospects given a total of $16.4 million in bonus money, is limited to bonuses of no more than $10,000 — peanuts — for the 2019-2020 signing period and had their 2020-2021 international bonus pool cut by 50 percent.
Oh, and former GM John Coppolella, architect of lots of good rebuilding moves and the cheating scandal, was banned from baseball for life.
Winners: Albies, Acuna
But Freddie Freeman can still hit.
Mike Foltynewicz just blanked the big, bad Nationals with a two-hit complete game.
And how 'bout that Sean Newcomb, Dansby Swanson, Dan Winkler …
"It's been really fun to watch the guys get better," said Trembley, who was Baltimore Orioles manager from 2007-2010.
Albies?
"I had Albies in Instructional League at 16," Trembley said. "What sets him apart is tremendous confidence. He's not intimidated. He's got great work habits. He's coachable. He's not afraid. He's a winner. Tremendous energy – all the time. You'll never have to tell him to play hard."
Acuna?
"He loves to play and he wants to win," Trembley said. "The good ones make it look easy and the ones that make it look easy at a young age are special."
At some point, the Braves might significantly miss banished prospects like infielder Kevin Maitan ($4.25 million bonus), catcher Abrahan Gutierrez ($3.53 million) and fireballer Yefri Del Rosario ($650,000). They are now in the Angels, Phillies and Royals systems, respectively.
Trembley thinks the Braves have plenty of firepower leftover.
Eight of the top 100
Eight of Baseball America's top 100 prospects picked during the offseason were Braves: Acuna (1), followed by pitchers Luiz Gohara (23), Mike Soroka (27), Kyle Wright (34) and Ian Anderson (42), third baseman Austin Riley (54) and two more pitchers, Kolby Allard (65) and Max Fried (72).
Gohara and Soroka have had major league innings this season.
No other team is having as much 2018 success in the majors and minors.
"A lot of credit has to go, No. 1, to the players and No. 2, to the scouting and player development system," Trembley said. "We have real good coaches and real good teachers. Our big thing for years has been that players may not be ready to play in the big leagues, but they should learn how."
Back in 2016 — remember that 67-94 darkness? — Trembley said, "The Braves have some players that are going to play in the big leagues and be very good players for a long time."
Albies, Swanson, Acuna and Newcomb, for instance.
Trembley says the same thing now, even with restrictions up ahead that will make international player development and signing decisions extra-critical.
So where do you think Trembley was last week?
The Dominican Republic.
Follow Gene Sapakoff on Twitter @sapakoff