In the soft white light of the Christmas tree, with my three children tucked in bed, I turned my thoughts to the new year and felt the customary dread.
I thought about wars and rumors of wars, genocides, mass starvation, shootings in my neighborhood, and the imprisonment of migrant children — like the 8-year-old Guatemalan boy who died in American custody on Christmas Eve. I saw the apocalypse of climate change and rising seas. I thought about the ever-present danger of a nuclear holocaust.
And I imagined, as I'm sure many parents have, that my children could be part of the solution. Maybe their generation could be the one to bring peace on earth after millennia of carnage.
I had some reasons for hope. My wife and I have been reading a book by Maria Montessori, an Italian physician and educator whose methods have been adopted in schools across the world, including at least 45 public schools here in South Carolina. 
Montessori's 1949 book The Absorbent Mind, published near the end of her life, contained some of the wisdom she gleaned working with children in India as the Second World War tore her home country apart. Her advice was practical, but her vision was almost utopian as she explored the possibilities of a child's mind brought up from infancy to pursue love and honest work.
"We ... when we speak of education are proclaiming a revolution, one in which everything we know today will be transformed," Montessori wrote. "I think of this as the final revolution; not a revolution of violence, still less of bloodshed, but one from which violence is wholly excluded."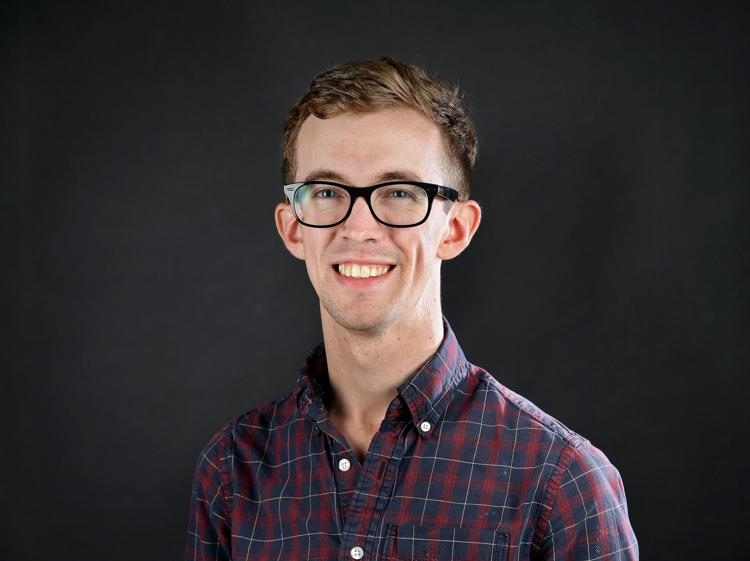 Far from proclaiming that victory was near, she wrote that humanity was not yet ready to construct "a harmonious and peaceful society" or bring about "the elimination of wars." She was expressing a more nuanced and road-worn version of something I hear from fellow parents every once in a while, who look at a loving family or a well-run school and say, "Maybe there's hope for the world after all."
Montessori was no starry-eyed idealist. Her views were informed by decades spent working with some of the poorest children in multiple countries, including many children with serious learning disabilities. When she wrote despairingly, it was about adults, not children.
"Men are not yet ready to shape their own destinies; to control and direct world events, of which — instead — they become the victims," Montessori wrote.
I realize this is a season for big dreams, particularly in my own Christian tradition. We just finished celebrating the birth of one child, Jesus, who was promised to save humankind.
But of course we're not raising little saviors. We're raising children who are as flawed and willful as we are. And while we like to imagine our children will grow up to cure Alzheimer's disease or broker a just and lasting peace in Palestine, we know the chances are slim.
Look at us parents: We entered the world with great expectations. What have we done?
From what I have read of Maria Montessori, she wouldn't have us pin our hopes on one child's genius or compassion, but on a newly rebuilt society that starts in the home and at school. She took a broad view of the community's responsibility to children, one that she acknowledged was radical at the time and that still feels radical in South Carolina today.
"Fathers and mothers must shoulder their responsibilities; and if the home fails for lack of means, then it is required of society not only to give the needed instruction but also the support necessary for bringing up the children," she wrote.
My children do give me hope, but not for the world and not for myself. I hope they find love and learn how to live it out. I pray that they will be people of peace in a century of violence.
As for saving the world, I won't put that burden on my children. That's on all of us. My generation still has work to do, and we owe it to the next one to repair what we can.