Pigskin Picks: Auburn Tigers vs. LSU Tigers vs. Clemson Tigers tradition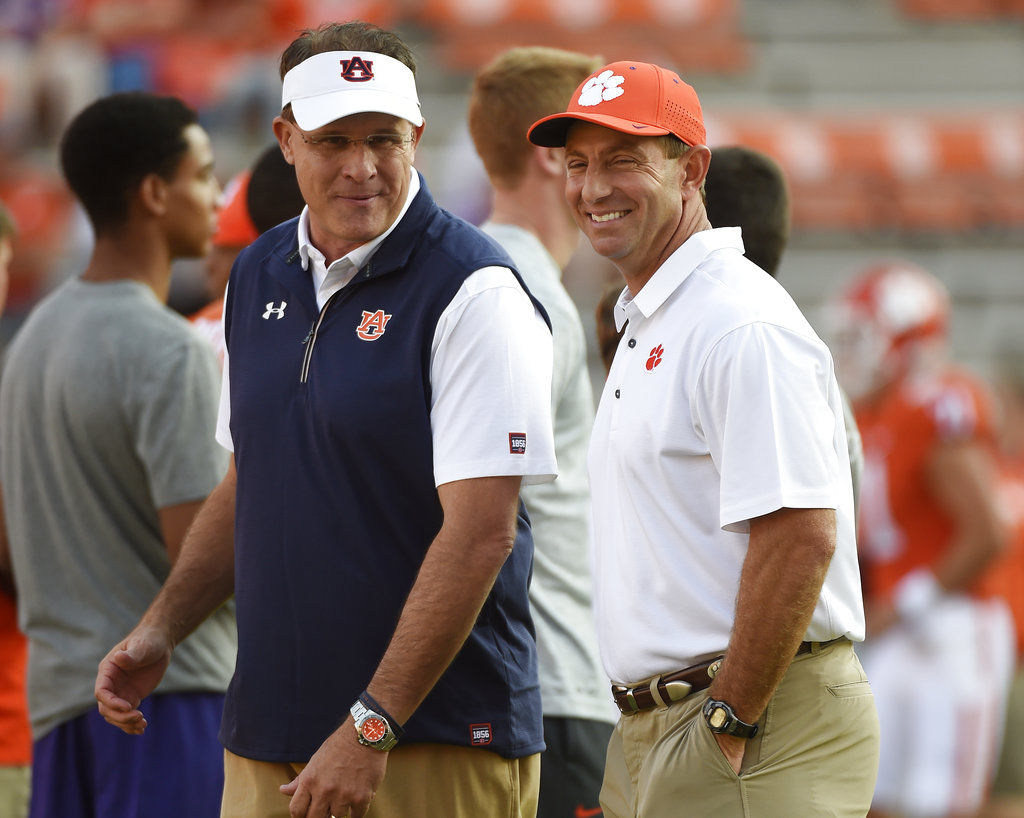 No. 12 LSU is at No. 7 Auburn on Saturday in the biggest game of college football Week 3. Auburn senior H-back Chandler Cox predicts a "bloodbath."
But the real Tigers vs. Tigers fight goes on all year and also includes college football's other prominent Tigers, Clemson.
Best night game scene: LSU. No place in college football is louder, crazier or more boozed up than this Death Valley.
Best day game scene: Clemson.
Best battle cry: Auburn's "War Eagle"
Head-to-head-to-head: LSU. These Tigers lead the Auburn series (29-22-1)  and Clemson series (2-1).
Auburn vs. Clemson: Auburn (leads the series 34-15-2).
What have you done for me lately: Clemson. Dabo Swinney is 4-1 vs. Auburn, 1-0 vs. LSU (2012 Chick-fil-A Bowl).
Heisman Trophy winners: Auburn. None for Clemson; Billy Cannon for LSU (1959); Pat Sullivan (1971), Bo Jackson (1985) and Cam Newton (2010) for Auburn.
Best logo: Clemson. The paw is the envy of the Tiger sports world, including Tiger Woods.
Worst colors: LSU. Ever see another purple and yellow tiger outside a Las Vegas gift shop?
Best tailgate food: LSU. Jambalaya and gumbo and etouffee. Geaux!
Best entrance: Clemson. Running down The Hill.
Best mascot: LSU. Mike the Tiger. Ah, the little kids and traditionalists love the live animal and his campus habitat.
Worst mascot: LSU. Mike the Tiger has 35,000-plus people signed up to demand his release as a cruel form of "entertainment" and "amusement."
Best U.S. Tiger University Consortium: Tie. All three schools plus others are involved in a wild tiger awareness effort started by Clemson president James Clements.
Hurricane Florence has sliced Pigskin Picks to five games this week but here is a rare Pigskin Picks guarantee: Two teams nicknamed the Tigers will win in Week 3:
Georgia Southern at Clemson
Georgia Southern quarterback Shai Werts was very good at Newberry High School and is a cousin of Chicago Cubs pitcher Carl Edwards Jr. But the No. 2 Tigers should put so much pressure on Werts that it will be hard to tell if there is progress from last week's meltdown in the secondary at Texas A&M.
Pick: Clemson, 48-13
Florida State at Syracuse
Both programs are hard to figure. Syracuse upset Clemson last year in the Carrier Dome and then finished with five straight losses. The Orange and quarterback Eric Dungey just beat Western Michigan, 55-42, and Wagner, 62-10.
Florida State has better talent but couldn't block in a 24-3 loss to Virginia Tech and had to score the last 15 points in the final 4:03 to beat FCS Southern Conference title favorite Samford, 36-26.
Pick: Syracuse, 31-30
LSU at Auburn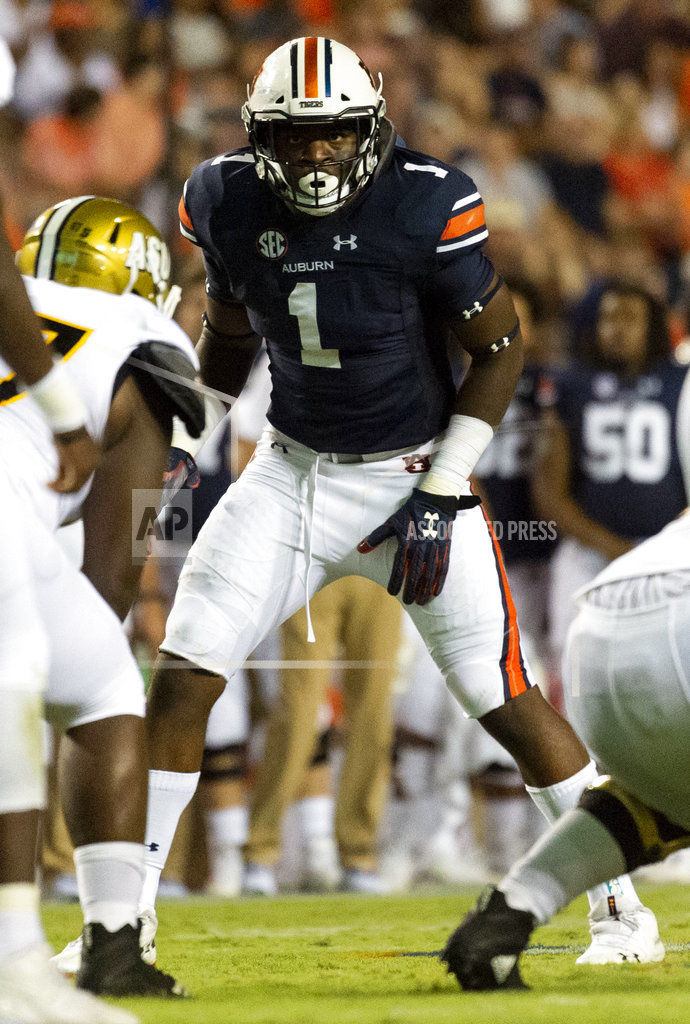 Big Kat Bryant doesn't just have one of the best names in college football, Auburn's 6-5, 253-pound sophomore defensive end has game skills. Two sacks and two tackles for loss so far within coordinator Kevin Steele's attacking scheme.
Pick: Auburn, 24-21
Alabama at Ole Miss
Surprised that the over-under is a mere 70 points? Ole Miss beat Texas Tech, 47-27, and Southern Illinois, 76-41. The No. 1 Tide has an offense that rolls behind Tua Tagovailoa and, unlike the Rebels, has something resembling a defense.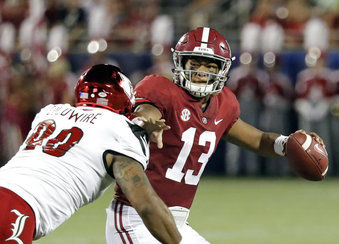 Pick: Alabama, 52-21
Ohio State vs. TCU
The No. 15 Horned Frogs might be the best team in the Lone Star State but they are no match for the balanced Buckeyes and dynamic new starting quarterback Dwayne Haskins.
No. 4 Ohio State leads the series 4-1-1 but the programs have a history beyond that: Ohio State was miffed when TCU got a Rose Bowl bid in 2010; TCU was snubbed when the College Football Playoff selection committee picked the Buckeyes as the No. 4 seed in 2014 (Ohio State went on to win the national title).
Pick: Ohio State, 27-17
Last week: 5-5
Season record: 15-5
Follow Gene Sapakoff on Twitter @sapakoff