Peper column: Unwrap some good memories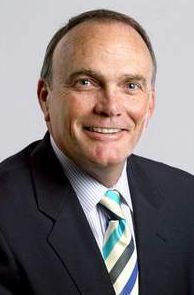 Merry Christmas! Depending on the ages of people in your house, today may modulate somewhere between ho-ho-ho and ho-hum. I wouldn't expect that you'd be reading this column before you opened your presents. I'm flattered if that's the case, but seeing what I have to say should be much farther down your to-do list.
Christmas morning changes when your children become adults and start their own families. We're on the periphery. Our job is to observe, occasionally add comments and make sure the grandchildren receive their rightful moments in the spotlight.
It's a total change of focus. Watching how your offspring celebrate and commemorate various traditions is always enlightening. What time do they allow their children to start opening presents? When does the rest of the family get to come over? Who is in charge of the meal? Do we enjoy a late breakfast or gather for a big meal at another relative's house? Some families may stay at one house, I suppose, and solve all those concerns.
When our kids were still in college, my wife and I decided to relocate the Christmas tree. It was still in the den, just a different spot. You'd have thought we had forsaken the Christ child and totally torpedoed all that makes this season special. All we did was move the tree! It's still Christmas.
Timeless traditions
As a teenager living near Park Circle in North Charleston, my father had an interesting desire each Christmas afternoon. He wanted the entire family to get in the car and go for a ride. In the mid to late 60's, probably the most popular gifts a child might receive would be skates or a bicycle. He wanted to see children playing in the streets with those new toys. We'd ride through various neighborhoods, eventually ending up downtown. It was not unusual for him to roll the window down just so he could hear the laughter and the skate wheels on the concrete.
I don't think any of my siblings understood what was going on. I know we didn't especially like the open car windows during late December. As I think back on it, most of the children we saw lived in poorer sections of town. We were being given a serious object lesson in how thankful other young boys and girls were with far less than what we had received that day.
There were no lectures or efforts made by my father to specifically point any of this out, it was more subtle — yet clearly understood. The laughter and joy on those children's faces was unmistakable.
For Unto Us
I haven't thought of those Christmas car rides in years. I wish I had instituted something similar with my own children. The thing I remember most on those afternoon trips was my father's laugh. He totally enjoyed seeing those kids having fun. He was a product of a broken home, you see, and lived with foster parents for much of his childhood. It was important that he show his children what others their age might or might not have. It was also crucial that we all saw the happiness and sheer joy a bicycle or pair of skates might bring.
As we watch our children and grandchildren open those presents this morning, maybe we'll also think of those who have so much less and are not quite as blessed. I don't think any of my crowd will want to go for a car ride today. But I certainly will be on the lookout for kids playing and laughing, and hopefully, I'll unashamedly roll down the window so I can appreciate some of what they're feeling, as well.