Peper column: Turn down the Christmas carols and enjoy Thanksgiving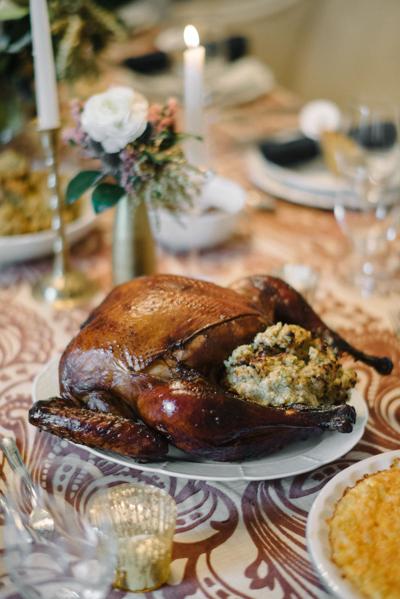 This is no attempt to spoil everybody's turkey and dressing by complaining about Christmas music on the radio, all day-every day since essentially, Halloween.
I know some people really enjoy it, but it just feels too soon to me.
I can walk right past the decorations and artificial trees at Walmart and barely blink an eye. That's commercial. My car radio is personal.
I spend about 40 minutes in my car most mornings on my way to work. During that time, there's a constant punching of buttons as I seek and search through various radio formats as I sample different local and national programming.
The sports talk stations allow me to catch up with overnight scores. I'll also spend a few moments on the news talk signal. Often, it seems the same topics monopolize the dialogue, so I frequently keep moving.
When pulling up to a stop light, I can sometimes hear what other commuters find entertaining. From time to time, there might be a head-bob to lively music, but that behavior is primarily an afternoon observation. In the morning, people are far more occupied with gulping coffee from large containers.
Too happy, too early
Here's another random observation. How can the deejays and hosts be so happy, so early? And why is everything so funny?
Granted, the entertainment game plan is designed to take your mind off your own troubles. Truth be told, these folks have been at work for a couple hours already and have probably consumed a fair amount of caffeine themselves.
Country music deejays talk often about the lives of their industry's stars and performers.
Rock station personalities seem to discuss their own lives regarding recent dates and relationships.
Nationally syndicated shows spend time discussing topical issues that often produces a cynical or caustic view designed to make a joke.
From time to time, I crack a smile. But for the most part, I can't figure out why everybody is eternally happy and finding everything so amusing.
They all seem to share that characteristic — except for the station playing Christmas music.
Brought to you by
Time for full disclosure. I've never listened to a book on tape. I, also, rarely punch the CD button, though three or four are loaded and ready to play at any moment.
I'm a fan of the car radio, but I just don't keep it tuned in to any one station for any length of time.
Most radio programmers understand their listeners have short attention spans.
While we're at it, I also don't like car dealership commercials that yell at me. THAT'S NOT GOING TO MAKE ME BUY A CAR!
Now that I've gotten those concerns off my chest, I hope you're able to enjoy Thanksgiving with some family and friends.
Not a single one of us should have a bit of trouble finding something to be thankful for this year.
Once Thanksgiving is come and gone and we've had a couple turkey sandwiches — then it'll be just the perfect time to do what feels natural — listening to Christmas music!
Happy Thanksgiving everybody.