Peper column: McLeod Plantation offers unvarnished truths, dispels Plantation myth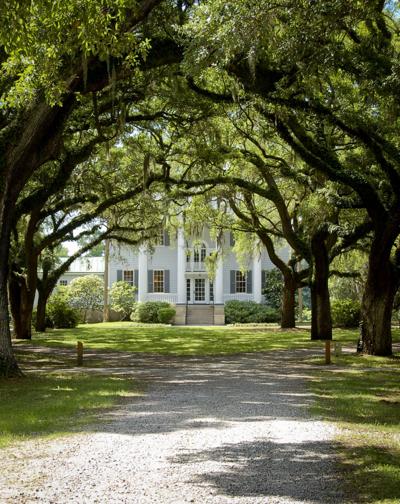 As a local and longtime Lowcountry resident, I'm as guilty as the next of not appreciating all the historical parts of Charleston that attract visitors from all over the world. Sure, I've taken friends and relatives on a carriage ride and stopped at a couple of the gardens. The boat ride to Fort Sumter and the pirate stories told at the Old Exchange and Provost Dungeon also make the list.
Much of what I've seen and know, though, has come via my years interviewing personalities and covering various points of interest in my previous life working in TV news. I feel qualified to point somebody to a good bowl of she-crab soup and can also play tour guide for those in the car while cruising through the historic district.
Even though I've lived here more than 50 years, I'm still learning. That was never more evident than while making a stop recently at McLeod Plantation. It's just off Folly Road, at the foot of the Wappoo Bridge as you enter James Island.
The Big House and a huge, old oak tree are natural focal points, but these are just ancillary stopping points on a compelling journey while learning the stories of those who once lived there.
Dispelling the myths
McLeod Plantation was built on the riches of sea island cotton and the backs of slaves. Most of the stories told during daily tours deal with the people who lived and worked there, both during and after slavery.
Operated by Charleston Parks and Recreation, there is a concerted effort not to sugarcoat this period of history. "The goal here is to tell the truth about what happened," says Shawn Halifax, the Cultural History Interpretation Coordinator.
There are certainly beautiful spots on this 37-acre plot of land. The allee of oaks is inviting and when the magnolias are in bloom, the scent is intoxicating. But there are no stories here about the benevolent planter or caring Lord of the Manor. As Halifax is quick to point out, "If you're looking for a 'Gone With the Wind' experience, you've come to the wrong place."
The entire focus of the various tours is designed to learn about the people. Sometimes, the stories are funny, sometimes they're sad. The fight for freedom and the efforts to achieve it ring as true as the bell that sits in the old oak tree which once signaled workers it was time to eat.
In 1860, this was the fifth largest plantation on James Island. Halifax refers to the old, giant oak tree on the property as The Witness Tree. "It's the only living thing that knows all that happened here," he says as we walk by. Even now, the old tree seems burdened as its limbs, weak and heavy, touch the ground.
Where we've been, where we go
Now for a part of this story that's seldom been told and took my breath away. This living landmark reopened for tours in April 2015. It was a soft opening with understated fanfare including a few speeches stating its purpose.
On the property that spring day, a young man walked the grounds taking pictures of himself in front of The Big House and another in front of a slave house. Two months later, that same hate-filled man walked into Emanuel AME Church and murdered nine innocent souls.
Later, police would discover a manifesto saying we should still be living in a society that enslaves and subjugates certain people solely because of the color of their skin. Those pictures accompanied the wretched musings of that twisted mind.
A tour of McLeod Plantation is designed to educate as well as enlighten. It may also create uncomfortable feelings. But it has also served as a place for healing. "I've seen it," says Shawn Halifax, "both for blacks and whites."
While we can certainly learn from our past, it's important we react properly to disturbing events in the present. Whether in Charleston or Charlottesville, there are opportunities to right wrongs and impact how we treat each other every day.
An hour tour at McLeod Plantation stays with you long after the avenue of oaks disappear from the rearview mirror.