After 20 years of teaching middle schoolers about sex, love and gender identity, Janet Watts still gets questions she has never heard before.
The kids write questions on slips of paper as class ends at Charleston's Unitarian Church, and she answers them during the next session. She recalls the laughter when someone asked about foot fetishes and the heartbreaking request for advice from a transgender student whose parents refused to acknowledge their identity.
She has to look up the occasional slang term on Urban Dictionary, but she doesn't blush anymore. With seventh- through ninth-grade students in various phases of puberty and emotional maturity, she makes it clear that no topic is taboo and no one should be ashamed of their own body.
"This has never happened to them, and nobody is talking about it," Watts said. 
I called Watts this week seeking advice. As a parent of young children, I have been warned that one day I will need to have "The Talk" with my children, and I admit I am afraid.
"The Talk" is one of Watts' pet peeves, it turns out.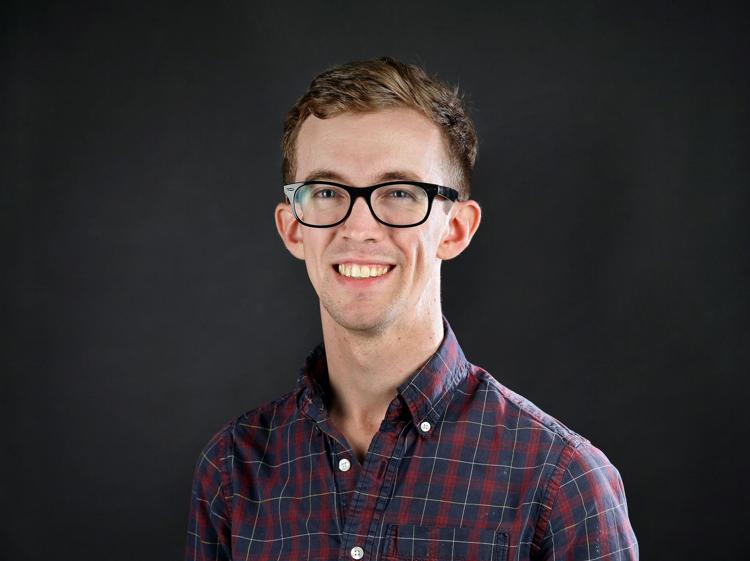 "That gets on my very last nerve. How many times, as a parent, have you had to stand on a curb and hold your child's hand and say, 'Look left, look right, look for cars'? … You don't tell them once and let them out into the world; you tell them hundreds of times," Watts said.
I take her point. I had called because I was interested in her church's approach to sex education, which combines frank medical lessons with broader discussions about sexual ethics and relationship dynamics. It takes time: 25 weeks of Sunday morning courses that go into much greater detail than a public school sex ed course.
One takeaway for me was the power of language. Watts encourages parents to teach their young children medically accurate terms for their genitals, in part because of a grim reality: In the event of sexual abuse, they will need the words to tell you what happened.
Language can also be empowering. She talks with middle schoolers about the psychological concept of "skin hunger," the very real craving we feel for human contact. It is why we want to hold hands with people we love. I had never heard of this in my life, but it makes perfect sense.
Even at the progressive Unitarian Church in Charleston, where Watts is a longtime member, there was some resistance from parents when Watts first started teaching the Our Whole Lives sex education curriculum in the 1990s. Now, she says some families join the church specifically because they want their children to take part.
The classes are strictly confidential, and parents are encouraged not to even talk with the instructors to ensure the kids feel safe opening up. But parents have an important role to play as well.
"You have a chance to help them think about an incredibly important aspect of their life and not to fill it with fear, but with joy and intelligence," Watts said.
Another church in Charleston, Circular Congregational, uses the same OWL curriculum with more of an emphasis on the Christian spiritual side of sexuality, complete with Bible verses. Pastor Jeremy Rutledge doesn't lead the class, but as a parent himself, he said he sees the value in surrounding children with trusted adults who share the same values.
"It's very important for kids and youth to have other adults in the church they trust and can go to, besides just their parents and their pastor, which can be a little awkward when they're in adolescence," Rutledge said.
Our Whole Lives is a far more inclusive curriculum than any textbook allowed in South Carolina public schools, offering medically accurate information about same-sex intercourse, contraceptives, abortion and masturbation. Transgender, non-binary and asexual children are all acknowledged and affirmed and taught how to stay healthy.
The course is a far cry from more conservative virginity pledges like the Silver Ring Thing, although it does encourage students to wait until they are older to have sex and it does uphold the value of marriage.
By portraying marriage as being far more than just a green light to start having sex, Rutledge says he hopes students will get to the deeper questions about communication, compassion and even finance that can make for a successful lifelong bond.
"I thought for a long time that the Christian church was obsessed about the superficial — for example, what's the gender of the partners in a marriage? — when I think a more important question is, what's the character of the marriage? Is it loving, is it mutual, does it bring out the best in each person?" Rutledge said.
The subject of pornography is by now unavoidable. That topic, too, can be a starting point for discussing body image, sexual ethics, consent and dignity.
"It probably comes up in every class because every kid has a phone and every kid has seen it. If you think your kid hasn't seen it by the time they're 12, maybe ask them again," said Kyndra Luce, director of youth ministries at Circular Congregational.
My anxiety about my children's sexuality is certainly nothing new. Social conditions will continue shifting beneath our feet, but the basic fact remains that our children discover their sexuality without us around.
When the time comes and they are old enough to take that journey, I'll want them to know that a whole family of loving adults is there to listen if they have questions: their mom, their dad and even their church.