Leadership is still women's work, too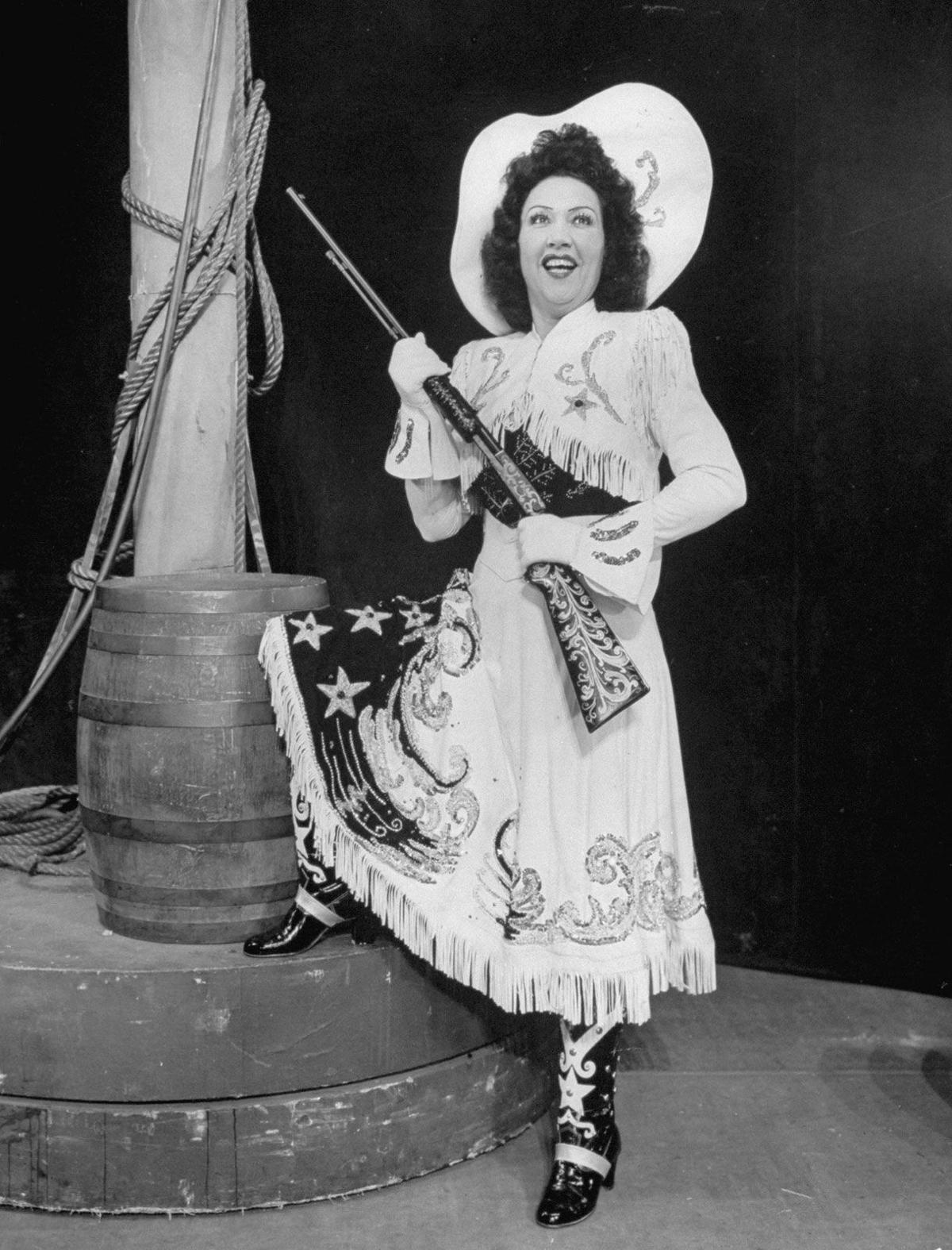 Hillary Clinton made history by becoming the first woman to win a major-party U.S. presidential nomination.
Then she made history by becoming the first woman to win the presidential popular vote.
But Mrs. Clinton didn't win the electoral vote Tuesday.
And in case you non-civics majors missed it, that means she didn't win the presidency.
Of course, we shouldn't cast votes based on gender, race, religion or sports fandom affiliations.
After all, whether it's a woman or a man seeking our electoral (and Electoral College) support, what difference, at this point, does it make?
Meanwhile, regardless of whether you're testy about the presidential-race outcome or too many sore losers' whining about it, don't concede defeat on this pop test, which delivers timely reminders of how women, too, can lead the way with enlightening perspectives.
Inspiring insights
Name who said:
1) "I think I've been really clear. This election has turned my stomach upside down. It has been embarrassing for both parties. It's not something that the country deserves, but it's what we've got."
2) "The right to change the government by the ballot box and not the barrel of a gun — perhaps the best definition of a democracy."
3) "A leader who doesn't hesitate before he sends his nation into battle is not fit to be a leader."
4) "Dreams become reality when we put our minds to it."
5) "You ran up mountains of debt at your casinos, and you were forced to file for bankruptcy a record four times. Why should we trust you to manage the finances of this nation any differently than the way you've handled your casinos?"
6) "You gotta have a gimmick."
7) "When the Soviet Union walked out of arms control negotiations, and refused even to discuss the issues, the San Francisco Democrats didn't blame Soviet intransigence. They blamed the United States. But then, they always blame America first. When Marxist dictators shoot their way to power in Central America, the San Francisco Democrats don't blame the guerrillas and their Soviet allies, they blame United States policies of 100 years ago. But then, they always blame America first."
8) "Let me just say, first of all, that I almost resent, [election opponent's name deleted to avoid making the answer too easy], your patronizing attitude that you have to teach me about foreign policy."
9) "There can be no liberty unless there is economic liberty."
10) "One and one is two, and two and two is four, and five will get you ten if you know how to work it."
11) "A little girl grows up in Jim Crow Birmingham — the most segregated big city in America, her parents can't take her to a movie theater or a restaurant — but they make her believe that even though she can't have a hamburger at the Woolworth's lunch counter — she can be president of the United States and she becomes the Secretary of State. Yes, America has a way of making the impossible seem inevitable in retrospect. But of course, it has never been inevitable — it has taken leadership, courage and an unwavering faith in our values."
Back to basics
1) Gov. Nikki Haley said that on Oct. 26, adding this justification for why she would vote for Donald Trump: "Having said that, what I will tell you is that this is no longer a choice for me on personalities because I'm not a fan of either one. What it is about is policy."
2) Queen Elizabeth of Great Britain said that in 1976 while celebrating, with President Gerald Ford, the 200th anniversary of our nation's founding.
3) Golda Meier, prime minister of Israel from 1969-74.
4) Queen Latifah.
5) Carly Fiorina said that to Trump on Sept. 16, 2015, during the Republican presidential debate in Simi Valley, Calif.
6) Ethel Merman, the "Queen of Broadway."
7) Jeane Kirkpatrick, who switched from Democrat to Republican during the Reagan presidency and was the first woman to serve as U.S. ambassador to the United Nations (1981-85), said that in her speech at the 1984 GOP Convention in San Diego.
8) Geraldine Ferraro, the first woman on a major-party presidential ticket, said that to then-Vice President George H.W. Bush in the 1984 VP debate.
9) Margaret Thatcher said that in an interview with Time magazine in 1979 while running for prime minister of Great Britain. She won and held that office until 1990.
10) Mae West.
11) Condoleezza Rice said that in her speech to the 2012 Republican Convention in Tampa.