Clemson head coach Dabo Swinney was giving a talk at a clinic for high school coaches a few years back when he noticed a wrinkled, white-haired, bespectacled man in the front row. John McKissick was taking notes as fast as Swinney could speak.
"His presence told me you can never stop improving," Swinney said, "never stop striving to get better and never be satisfied with your past accomplishments."
It wasn't just football.
The McKissick name commands respect in every sport.
It's not only sports. Educators, politicians, entertainers and best-selling authors have honored the man who in an incredible career that stretched from 1952-2014 won 621 games, more than any high school, college or professional coach.
And not just South Carolina. A sports journalist from Charleston, upon introduction, has fielded "Do you know John McKissick?" questions in Wyoming, Rhode Island, San Diego, New Orleans, Montreal.
McKissick, who died Thursday at age 93 was Summerville, the town, the school. The legacy.
Still is.
His legend lives as long as Americans love football.
"I'm the luckiest guy in the world," McKissick, who grew up in a Kingstree home without running water or electricity, said upon his retirement in June of 2015.
Consider McKissick's impact over 10 state championships and 63 seasons through the lives of other famous people and where they were in 1952, the year he got the Summerville job:
• Harry Truman was president of the United States.
• Elvis Presley was a Memphis high school student who had yet to find his way to Sun Records to record his first song.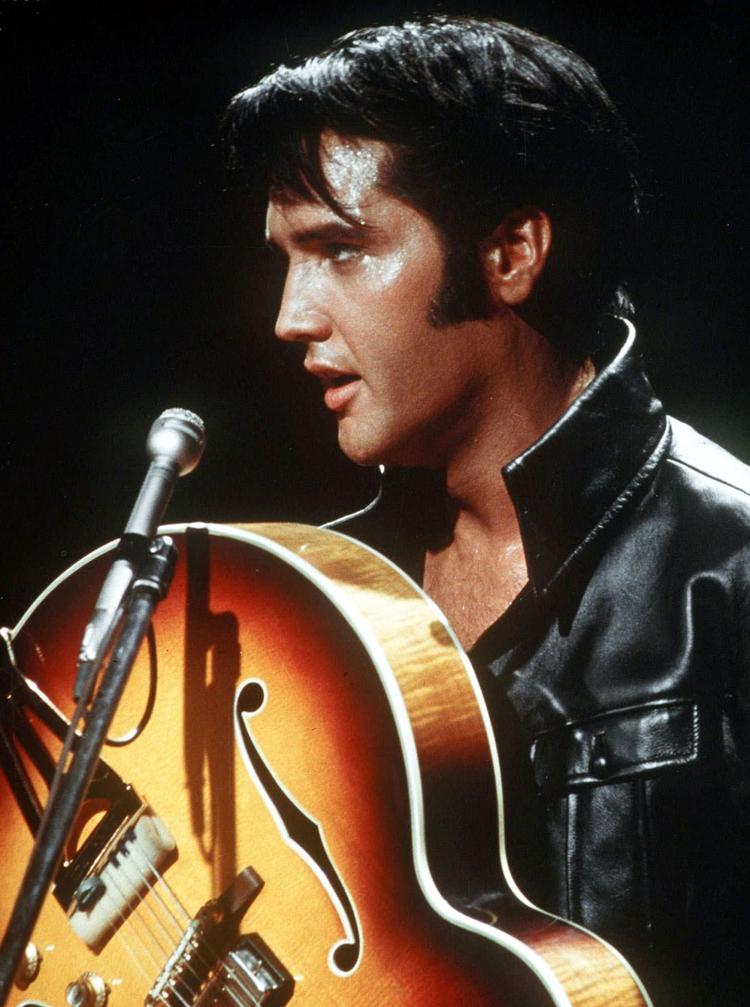 • Dean Smith, who retired in 1997 as the winningest coach in college basketball, was a University of Kansas player.
• Hank Aaron, who retired in 1976 with 755 home runs, had yet to play a Major League game.
• The Lakers won the NBA title in 1952. The Minneapolis Lakers.
• Steve Spurrier was a second-grader.
• The Beatles, McDonald's hamburgers, Corvettes, the first moon landing and the internet. That stuff all came later.
Win No. 600
But there were a few bumps along the 621-victory road, too.
Summerville got off to a sluggish 1-2 start in 2012.
"They say I'm too old," McKissick said that week. "They say the old man needs to go."
Whoa. Really? Who is saying that?
"They don't really tell me that, not directly," McKissick said inside his Summerville High School office. "But I'm figuring people are thinking that."
McKissick always made use of his Economics degree from Presbyterian and his Masters in Psychology and Education from Western Carolina. His Green Wave rallied for a 7-5 finish in 2012, including a 37-21 victory at Ashley Ridge for McKissick's 600th career win.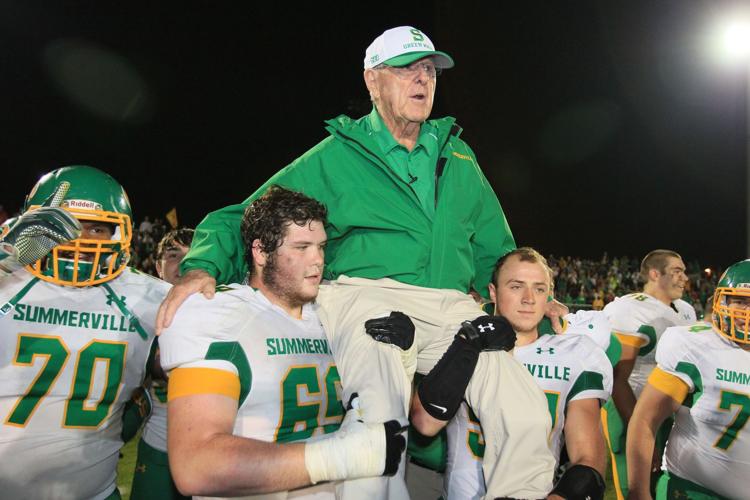 As the clock was winding down in that game, McKissick gathered his defense on the sideline.
"I don't want anybody to retaliate if anything happens out there," he shouted. "You want to play next week, don't you?"
In unison: "Yes, sir!"
The next season, 2013, Summerville went 11-3.
'Good people'
McKissick's teams almost always got an opponent's best game. Fathers and sons experienced that in the green and gold.
And grandsons, including three of McKissick's grandsons,  played for him.
The coach in May embraced one last spotlight — and shared the attention — as he was honored with a Lifetime Achievement Award at The Charleys, The Post and Courier's inaugural sports awards program in 2018.
"I was in a good place and I was surrounded by good people — coaches, administrators and some good players," McKissick said. "I've always heard that if you surround yourself with good people who work hard, good things will happen."
Deshaun Watson was there that night; the Houston Texans quarterback and Clemson national championship winner was the featured speaker at The Charleys.
"Coach," Watson said to McKissick, "it would have been a privilege to play for you."
Some 5,300 players, some still young and some who died as old men, got to live that privilege on Friday nights that last forever.
Follow Gene Sapakoff on Twitter @sapakoff